About a week ago I attended this year's Festival Nrmal in Monterrey, Mexico. It was truly an amazing experience. Rather than go through all the details, I'll just post about my favorite acts that I got to witness. I may update this post with photos taken on my phone.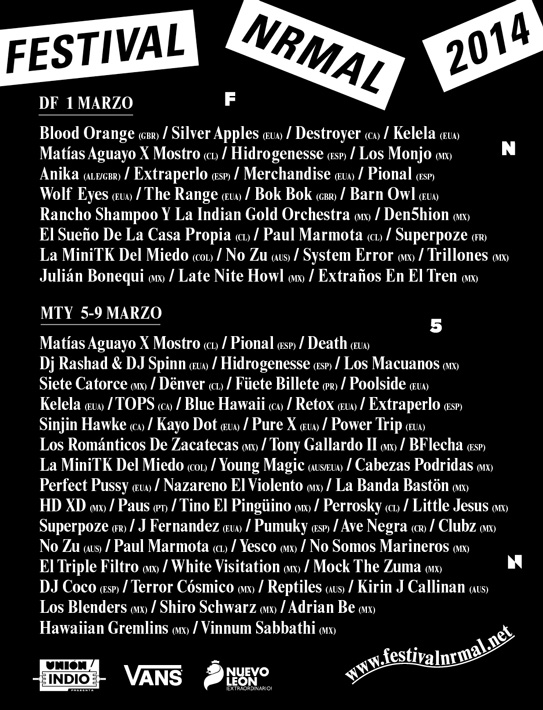 Perrosky
- a Chilean band of brothers that played some real organic blues and folk rock.
Los Blenders
- Mexican garage rockers from Mexico City that I've played a few times on One World. Super fun live show.
Ave Negra
- Costa Rican surf rockers that blew me away. In the same vein as Los Blenders but way more pop. Loved their stuff too.
Fuete Billete
- Puerto Rican rappers that had some of the best stage presence and crowd reaction I'd seen.
BFlecha
- Spanish vocalist and producer that had a real bouncy live set. I liked that she wore a leather glove on her left hand when she performed as an homage to MJ.
Matias Aguayo x Mostro
- Their live show was one of my favorites of the entire festival. I'd never heard anything like their music before. So many different styles of sounds all rolled into the most energetic and frenzied performance.