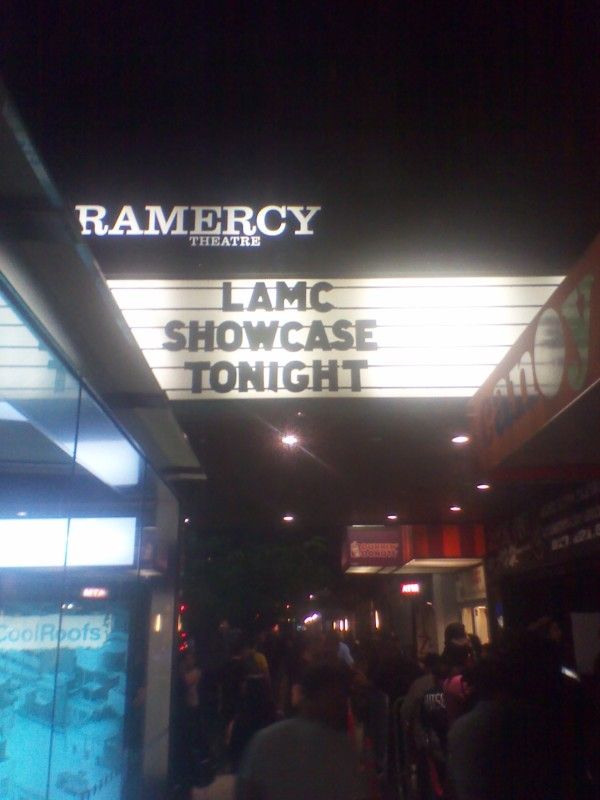 I got to a packed house, in time to see the Mexican singer-songwrtier starlet
Carla Morrison
take the stage. I'm pretty sure she was the only semblance of San Diego there (she's originally from Tecate, Mexico!). I've always been a fan of her music. If you listen to One World, I'm sure you'll hear me play a tune of hers every so often.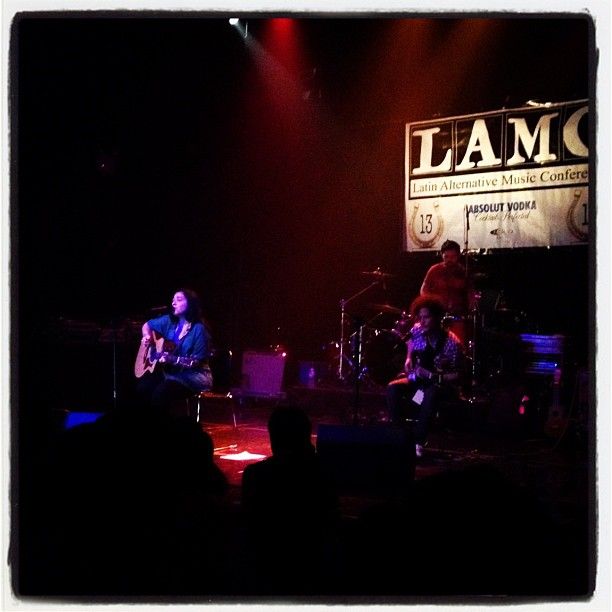 (Photo courtesy of Jessica Weber)
After she performed, she was told to stay on stage because unbeknownst to her, she'd just won the
LAMC 2012 Discovery Award
. She got hooked up with a number of gifts from the LAMC's sponsors like Gibson and Shure.
Next in show was Venezuela's
La Vida Bohéme
who played with a riveting amount of energy. They reminded me of a Latin version of Talking Heads meets Devo, especially with how they were dressed: all white, splattered with different colors of paint.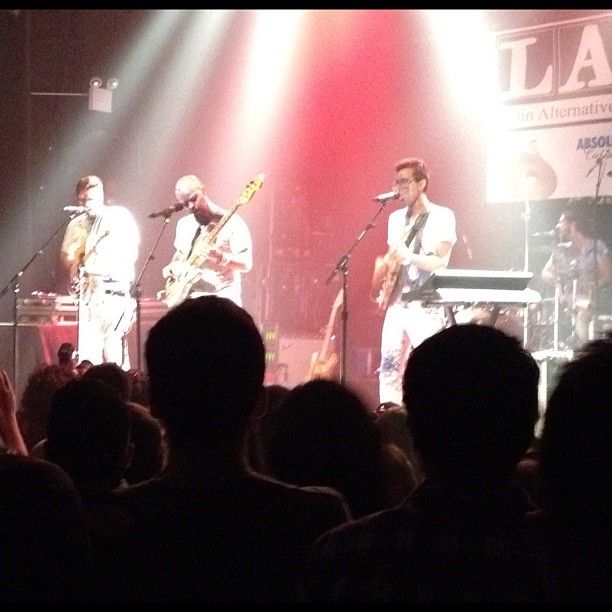 (Photo courtesy of Jessica Weber)
After they played, Mexico's
JotDog
came on and let their synth vibes go. I ended up leaving at that point in the show to go to a party called
Bembe
out in Brooklyn where I danced the night away to all things tropical, worldly and rhythmic.
On the start of Friday, the morning panel "
Licensing in 2012: Are Advertising, Games & Synchs The New Radio?
" definitely made me aware of more of the business side of things when it comes to music. My favorite quote from panelist
Nic Harcourt
: "Most people in the music business are failed musicians."
Later that day, LAMC's
Celebrate Brooklyn
concert took place in Prospect Park. Opening the night up was
Cypress Hill percussionist Eric Bobo
(son of Willie!) and
Chilean DJ Bitman
, forming the duo
Ritmo Machine
. Soon after, superstar
Chilean hip hop MC Ana Tijoux
took the stage and set it off!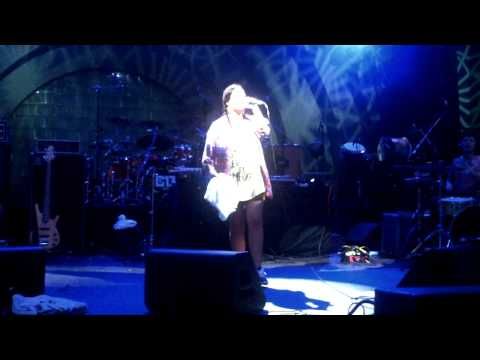 After Ana came Puerto Rican heroes and Latin American favorites
Calle 13
who decimated the show. For those that weren't there and want to re-live it, check out
NPR
as they broadcasted the
entire night
.
By Saturday, there were no more panels, just one more show in Central Park with young Latin Billboard sensations
3BallMTY
along with Latin rockers
Kinky
. I was incredibly exhausted but still high off that New York energy. It was a crazy fun show (that I didn't take any pictures of, sadly).
Overall, LAMC was definitely life-changing and I can definitely see myself being a regular attendee. For those that want to get familiar with all the music I accumulated while in NYC, be sure to listen to
One World
to get your fix on all things global!