Marcus Rosario

With the start of the new year, there's been a good amount of new music I've played on One World. One of my favorite releases right now is Shawn Lee's Incredible Tabla Band "Tabla Rock" put out recently on one of my favorite labels, Ubiquity Records. Inspired by the Incredible Bongo Band's classic 1972 "Bongo Rock" album, Shawn Lee completely re-did the album after having noted that it'd never been re-done in an Indian style. Here's the band's version of one of the most heavily sampled drum breaks of all time:




Tomorrow night on The New Jazz Thing at 7pm PT, flutist

Holly Hofmann

and pianist

Mike Wofford

will be coming into the studio for an interview to talk with Vince Outlaw about their latest release "

Turn Signal

" that's also a part of our new adds this week. While they live in San Diego, they're usually always performing in other cities so it'll be a pleasure to have them!

Here they are! These are top ten releases of 2011 we played on New Year's Eve in their entirety, as voted by you!

Last night, I premiered some new music on
One World
!
When it comes to digital cumbia,
ZZK Records
based out of Buenos Aires, Argentina is at the forefront of this sound.
Super Gauchin
, the latest duo signed to the label with their first release, uses modified video game consoles to uniquely structure their own take on traditonally-rooted cumbia rhythms.
The iconic Southern California-based label,
Ubiquity
, released a wondrous new EP from cross-cultural instrumental group,
the Echocentrics
, entitled
Echoland: A Tribute to Timbaland
. As the title itself dictates, Echocentrics' front-man Adrian Quesada (also involved with acts such as Ocote Soul Sounds, Grupo Fantasma and Brownout) covers classic hip-hop producer Timbaland productions, particularly using the melt-worthy Brazil-based vocalist Tita Lima in his reinterpretation of the late R&B singer Aaliyah's timeless song "We Need a Resolution".




Last week on One World, I had the pleasure of airing an interview I did with the New Zealand combo Sola Rosa. They were on a 10-city US tour promoting their North American debut album "Get It Together" and I was able to catch up with them before their final show here in San Diego this past Saturday. The album, which stayed #1 for over four months in New Zealand, blends musical stylings ranging from hip-hop, reggae, jazz, latin to funk and soul.




Here's the audio for the interview. When I called them, they were at a gas station in the middle of nowhere so I apologize for the sound quality.




Greetings Jazz 88 listeners far and wide!
My name's Marcus Rosario and since late June of this year, I've been the host of One World, a weekly show devoted to all things world music that airs Wednesday nights into Thursday mornings from midnight until 2am PST. There's been a ton of amazing music I've been playing on the show and I'd like to let you know about some of my favorite new releases!
El Rego - El Rego

(Daptone)
When it comes to Afro-soul, Theophile do Rego aka El Rego is one of the greats. With hugely varied influences in sound described as combining "traditional rhythms of Benin, John Lee Hooker-esque blues, Fela Kuti inspired Afrobeat, Afro-Cuban clave and straight up James Brown-style funk," this re-issue is definitely one for the books.


Adanowsky - Amador

(Everloving)
If you've ever seen the hugely psychedelic movie Holy Mountain directed by Alejandro Jodorowsky, then you may have heard of his singer-songwriter son Adan. With this album being his US debut described as being surrealistic and eclectic, many of the songs are lovelorn and seductive, all sung in either English, French or Spanish.


Staff Benda Bilili - Très Très Fort

(Crammed Discs)
This album is truly an astonishing piece of work as it was created by a group of paraplegic street musicians living in and around the zoo in Kinshasa, Congo. The level of organic talent and sound is definitively mesmerizing, so much that there has been a recent documentary made about them.


Joni Haastrup - Wake Up Your Mind

(Tummy Touch / Soundway)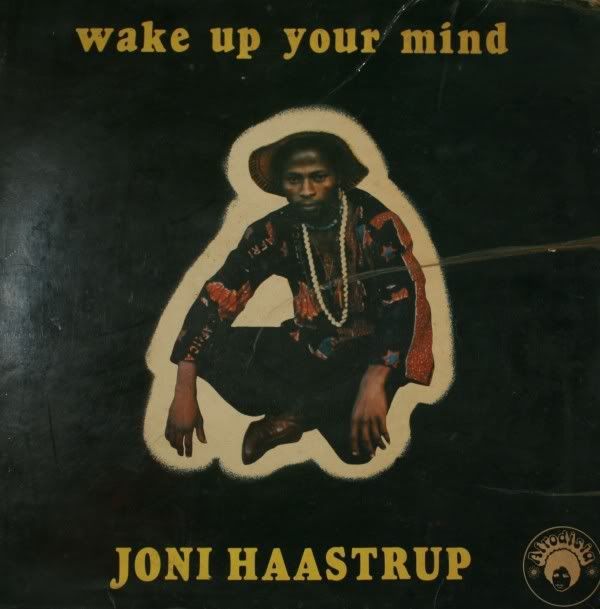 The Afro-soul sound could not become any more sweeter with this wondrous re-issue from the one they dubbed in 1970s West Africa as "Soul Brother Number One." Soulful and groovy in all its own right, this record is a timeless piece of work that captures one facet of a vibrant foundation when it comes to Nigerian music.


The Lijadu Sisters - Danger

(KF)
Another re-issue of a classic! Originally released in 1976, these identical twins, also dubbed as the West African Pointer Sisters, provided a soundtrack of social commentary for what life was like in Nigeria at the time, largely addressing the political climate through their gorgeous harmonies backed up by some heavy Afro-rock beat headed by the late Biddy Wright.


Click +1 if you like this song
City College Student Radio
KSDS HD2
Listen Live
Pat Launer's Center Stage
Click on the +1 button
if you like this page