San Diego's Jazz 88.3

Vocalist Janet Klein radiates a vintage vibe in the Jazz Style and Her Parlor Boys are right there with her. For our next Jazz Live they will play tribute to the San Diego treasure Lou Curtiss, famous for Folk Arts Rare Records and Jazz Roots on Jazz 88.3. The show is Tuesday, September 9th, it starts at 8pm, and it's all-ages welcome. Saville Theater, City College, 14th & C downtown. Valid Jazz 88.3 Members can reserve free tickets by calling 619-388-3037. If you are not a member tickets are only $10 and can be purchased at 7:30pm the night of the show.Print the Parking Permit and enjoy the fresh air.

Celebrate Hispanic Heritage Month with a special benefit concert on Saturday, September 20 at 730pm. This concert, brought to you by Vaya Entertainment and Emerson Bran Management will bring three-time Grammy winner Oscar Hernandez to the Saville Theater along with saxophonist Justo Almario and San Diego's own, Gilbert Castellanos. It will be a night to remember, and proceeds from the concert will benefit your favorite Jazz and Blues (and Latin) public radio station, Jazz 88.3. Here is the ticket information.

Jazz 88.3
in partnership with
Edible San Diego
invites you to the Fall Issue Release Party happening
Wednesday
,
September 3rd
from
5-8PM
at "
Solare Ristorante
" in Liberty Station. Come out and experience Solare Ristorante and enjoy great Jazz by the
Patrick Berrogain Duo
, and of course, pick up the latest issue of Edible San Diego while you're at it! It's your chance to hang out with Jazz 88.3 and mingle with the community...all while we raise our glasses and forks to a locally-inspired good time! We'll see you there!

Jazz Live TONIGHT will be a swinging good time with The Hot Club of Detroit, a four-piece jazz ensemble with the tight tricky gypsy style that makes sitting almost impossible. Listen to the Jazz Live preview to get the groove going. As always, Jazz Live is at City College's Saville Theater at 14th and C street. Valid Jazz 88.3 Members can reserve free tickets by calling 619-388-3037. If you are not a member tickets are only $10 and can be purchased at 7:30pm the night of the show. As a courtesy, your parking permit is also free of charge, but you must print it.

A Jazz Great of the Modern Era has passed away. Bassist Charlie Haden was musical before he could walk and his influence is like a major branch of the Jazz Tree. He always created on the highest level, and he is remembered as a warm and giving individual. There will be much written about him in the coming days. Take a minute and read or hear something by/about/for Charlie Haden and just kind of dig that quietly.

A pure light will shine brightly when vocalist Barbara Morrison reflects on the legend of Dinah Washington at Jazz Live, TONIGHT. With an 18-piece orchestra supporting her, Barbara Morrison will present "I Wanna Be Loved: The Stories of the Queen of the Blues." As a Jazz Live will, the program starts at 8pm in the Saville Theatre on the City College campus. Jazz 88.3 Members are reserving their free tickets as you read this, 619-388-3037. Be sure to Print The Parking Permit.

Our next Jazz Live happening TONIGHT, features the straightahead creativity of bassist Henry "Skipper" Franklin. He leads a quartet with Theo Saunders piano, Ramon Banda drums, and Chuck Manning sax. There's still time for Jazz 88.3 members to reserve their free tickets--just give us a call at (619) 388-3037. Comfy seating, good acoustics in the Saville Theatre at City College. 8pm. Please Print the Parking Permit. We'll see you tonight!

Horace Silver was a Jazz Musician of the highest calibre. Two of the most famous Jazz Tunes ever are his. "Song For My Father" and "Senor Blues." If you're familiar with Horace Silver then you're already in your personal ritual. If, somehow, you are unfamiliar with Horace Silver we urge you to research this very creative musician. Rest in peace, Horace Silver.

After 36 years at KSDS (30 years of "Blues") our beloved T has retired. T wanted you all to hear from him personally so we have made his message available on T's Bio Page.

Hometown favorite Peter Sprague will shine some of his musical genius on Jazz Live, TONIGHT. Bassist Gunnar Biggs and drummer Duncan Moore will be there, as well as vocalists Leonard Patton, Kevyn Lettau, Lisa Hightower, and Matt Falker. Sprague will galvanize this talented group into a wonderous recreation of his latest recording "Ocean In Your Eyes." Jazz 88.3 Members can reserve tickets at 619-388-3037. Please print the parking permit. City College Saville Theatre, 8pm.

Jazz Guitar Innovator, Stanley Jordan will be our next Jazz Live guest! It's all happening TONIGHT at 8PM at the Saville Theater on the City College campus. The show is officially SOLD OUT, so please plan accordingly. Also, please print the parking pass! We'll see you tonight!


Jazz 88.3's
annual
Music Matters Instrument Drive
is officially over! Thanks to everyone who donated, and thanks to
Coles Fine Flooring.
You can be rest assured that the used saxophone, flute, trumpet and the like, will be refurbished and distributed among San Diego City School music programs. And, this year, the
Julian Union School District
will also be a benefactor! With your help, we hope this year will be our most successful Music Matters Instrument Drive yet!
Stay tuned!

Summer is officially coming to an end! And, what better way to usher it out than with our annual
Summertime Jazz Night Rooftop Concert Series
! Join us
Friday, September 5th,
from
5-8PM
on the rooftop of the stunning
Westgate Hotel
, along with
Chris James and Patrick Rynn!
While you're there you can also enjoy an array of adult beverages, hosted appetizers, raffle prizes and more! There's a
$10
cover charge (
CASH ONLY!
), and you
MUST
be 21+ to enter. So mark your calendars and plan to join your favorite Jazz and Blues radio station,
Jazz 88.3
! Valet parking is also available for only $5! We'll see you there!

THANK YOU! Jazz Night San Diego,
a county-wide, multiple venue celebration of Jazz was an incredible success. A huge thank you to all the hosts, musicians and all the guests who turned our inaugural Jazz Night San Diego into a reality. Thanks as well to
Casa Artelexia
in Little Italy,
Wild Thyme Catering
and
Carruth Cellars.

House of Blues
, in partnership with
Francis Parker School
, presents the
4th Annual 2014 Jazz 88.3
Summer Jazz Workshop
! The workshop is open to middle school and high school students and will offer (
two
)
1-week sessions
(
July 14th-26th
) at Francis Parker School. The program includes lessons in performance, improvisation, theory and music history. Students will also perform at the House of Blues at the end of the workshop, too! The Jazz 88.3 Jazz
Workshop is open to beginning, intermediate and advanced Jazz students.
You can now
SIGN UP
. Good luck from all of us here at Jazz 88.3!

The "Keep the Beat" Spring Membership Campaign has come to a close. WE HIT THE GOAL! You stepped up and joined our rhythm section to keep this great music flowing for years to come. Thank you so very much! We are so grateful to have the very best listeners and members in the world. If you missed your chance to DONATE you still can! Please call 619-388-3000. And a 1-2-3-4...GO!

Are you proud of your favorite Jazz and Blues Station? Of course you are! We're proud of you for having such good taste in music. So, we want to show you off a little (or a lot). Please send us a picture(s) of your Jazz 88.3 swag in action and we'll display it for all the world to see. The more the merrier and the further from San Diego the better. The e-mail address is showyour88@jazz88.org.

Join us
TONIGHT
from
5-7:30PM
for our monthly Happy Hour featuring guitarist
Jaime Valle and his Quartet!
The band includes Jim Plank (vibes), Gunnar Biggs (bass) and Richard Sellers (drums). Come out and groove to great live music, enjoy an array of hosted appetizers, happy hour drink prices, and more! It's all happening in the "
Mississippi Ballroom"
at our new Happy Hour home - the newly renovated and historic,
Lafayette Hotel,
located on El Cajon Blvd., just west of Texas Street. There's also $7 valet parking for your convenience, as well as an overflow parking lot (
FREE!
) on the corner of Howard and Texas Streets. We'll see you there!

It's almost 2014 and we need your help. Jazz 88.3 needs to raise $40k in December, and we're only $15k away. Can you assist? The line is open- 619-388-3000. Many thanks to those who have already lent a hand.

Our Top Ten of 2013: 10 Kevin Eubanks "The Messenger" 9 Ira B. Liss Big Band Jazz Machine "It's About Time" 8 Joey DeFrancesco "One for Rudy" 7 Rob Thorsen "Live!" 6 Mike Wofford "It's Personal" 5 Tierney Sutton "After Blue" 4 Gilbert Castellanos "Federal Jazz Project" 3 Gregory Porter "Liquid Spirit" 2 Kyle Eastwood "The View From Here" 1 Ahmad Jamal "Saturday Morning"

Thank you for your contribution to
The Jazz 88.3 "Play It Forward" Membership Campaign.
The campaign has ended and we achieved our goal! Every dollar counts though so if you didn't get a chance to make your contribution we are hoping you can do it now and become a "Jazz Hero!" There are
great benefits
when you sign up, plus you will be supporting the music you love.
Join now
or call
619-388-3000
.

There's a bit of a bug that we are working on for the Internet Explorer Browser for the Jazz 88 site. You may notice that the drop down menus are not working properly. We need a little more time to work it all out but in the meantime you can help things move along a bit better by adjusting your settings. If you are on IE 10 please look at this diagram. Please find that item on your browser and click it. The browser should refresh and then the menu items should work as they are supposed to.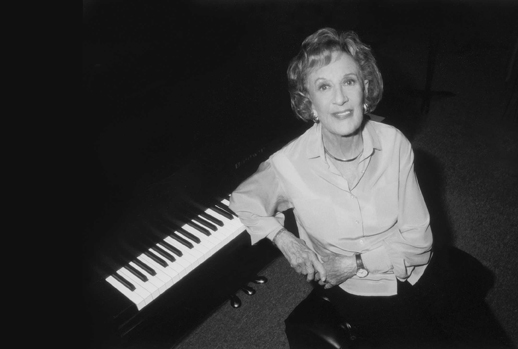 Jazz 88.3 has a heavy heart for losing another icon in jazz this past week - pianist Marion McPartland. NPR noted her for her individualistic voice in her compositions and the New York Times highlighted her formidable success as a jazz musician in late 1940s and 1950s as a woman, additionally also as a spokeswoman for the music. NPR honors her with some of her compositions, as featured in her longtime radio show on public radio, Marian McPartland's Piano Jazz.




As you may have noticed our stream and apps are not working. We are experiencing technical difficulties. We are working on the solution and will hopefully be up and running soon. Thanks for your patience.

Wednesday, 4:53 pm

Heads Up Blues Lovers!
The
Jazz 88.3 Blues Jam
has moved. The Blues Jam now takes place at
Proud Mary's
…5500 Kearny Mesa Road (Ramada Inn, on the west side of 163)
every
Wednesday night from 6:30pm to 9:30pm
! That's the news, the rest is unchanged; Mark Augustin - guitar slinger,
J. Otis Williams
- our Blues Jam host. It's also
FREE
and family-friendly. We'll see you there!

Join Jazz 88.3 every Sunday night from 6:30-9:30PM at Busalacchi's Spaghetteria in the heart of Little Italy for our Jazz Jam!

It's your ultimate

chance to join Mark Augustin, Bruce Cameron, Tommy Gannon and Jeff Dalrymple and jam OUT! It's FREE, family-friendly and a smashing good time. We will see you there!

Here's what we have planned for Jazz Live in 2013.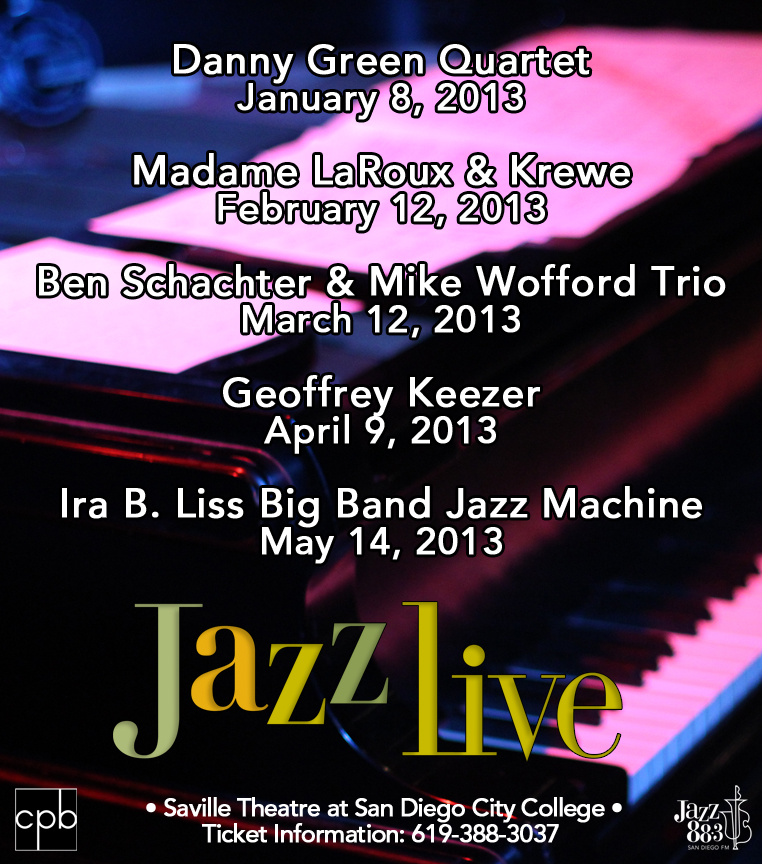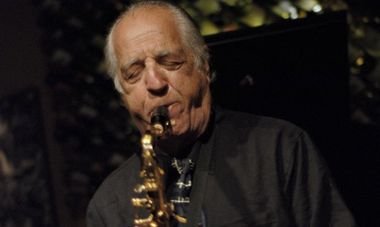 Joe Marillo has been a force in the San Diego jazz scene since the mid-1970s when he began bringing top-name jazz musicians to Mission Beach's Catamaran Hotel. He's a fine tenor sax player in his own right and, as a teacher, Joe has helped many an aspiring jazz player learn the rudiments of the music. Now 80, Joe's brings a lot of things to the table, but his most important asset is the size of his heart. It's huge. Joe Marillo recently sat down with Offramp's host T. Michael Crowell to talk about his life in music.

Special thanks to Thomas Westerlin for taking these photos at Jazz Live this past Tuesday night! Plenty more to look at after the jump...!








Here's a recent article written by
Robert Bush
about Jazz 88.3 host Ron Dhanifu's life in radio that was originally published in the
San Diego Troubador
.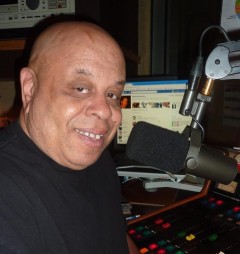 It's always been about the radio for me.
"I feel like I was born to do this," says Ron Dhanifu. Dhanifu mans the afternoon slot, from 1-4pm, on KSDS, the local jazz station. When he says he was born to be a disk jockey, he speaks from experience. He's spent 40 years in radio, 30 of them (in two installments) at KSDS.

Here's some photos of the past Jazz Live performances for 2012. Lots more after the jump!








There are so many ways to attach oneself to San Diego's Jazz 88.3 beginning with the listening stream. It has been improved! We have bumped up the bitrate and now offer more choices to listen via the web. You can bookmark the actual stream or use our Jazz 88 player. Get our new upgraded app(s) for Android or iPhone and stay with us. Also, you can like us on Facebook, follow us on Twitter and +1 us on Google Plus. Wait, what? There we are on YouTube! In response to listener calls, yes we're still on cable, just over a little bit;

Cox 963

and

Time Warner 965

. Upshot...you'll never miss a Jazz Live.

Donate your used vehicle to

Jazz 88.3

because it's the best result from a kind act. Also, you get a TAX DEDUCTION for 2013! Seriously, you can donate a vehicle almost anywhere but if you donate your car to Jazz 88.3 we will be truly and unquestionably grateful and appreciative. Isn't that reason enough?

1-888-JAZZ-CAR (1-888-529-9227)

. It's easy, quick, and you support Jazz 88.3. Thanks!
Click +1 if you like this song
City College Student Radio
KSDS HD2
Listen Live
Pat Launer's Center Stage
Click on the +1 button
if you like this page