Vince Outlaw

Tonight, Monday March -28, 2011 6-8 PM PT on The New Jazz Thing on Jazz 88.3, we will be focusing on the benefits of KSDS San Diego, Jazz 88 to you, your community, and Jazz Music and providing you an opportunity to become a member or renew your membership and support of Jazz 88 during our Spring Membership Campaign.


If you are a Jazz musician, educator, or just a previous supporter with a story to tell about how Jazz 88 and member-supported Public Jazz Radio has impacted your life, please post it on The New Jazz Thing's facebook page (http://Facebook.com/TheNewJazzThing), post a link/tweet on Twitter using #TNJT hashtag, or just send an email to VO@TheNewJazzThing.com and we'll try and share your experience with listeners during tonight's show.




Artist Website: http://thomasmarriott.net/ Good recap of the last year for Thomas.

Human Spirit Stuff:

3/15/11 release coming out on Origin Records. "Human Spirit" features Versace on B3 organ as well as Mark Taylor (alto) and drummer Matt Jorgensen.
Other info:

Earshot Jazz (Seattle Jazz Supporter) 2010 Golden Ear Nominee's Best Artist and Band (Flexicon): Awards given out last night (March 20, 2011)
"East West Trumpet Summit" with Ray Vega, #1 on Jazz Week Jazz Chart in 2010. Jazz Week: "Rather than an instrumental battle or cutting contest, "East-West Trumpet Summit" underlines the artistry that results when great musicians from diverse backgrounds find common ground rather than seek to establish a pecking order or spotlight rivalries. " Featured on NPR Morning Edition.

"Constraints and Liberations" (links to reviews), first release of all original material (5th as leader), November 2010. AllMusicGuide: "

Not only does he focus exclusively on originals for this session, but his approach to the trumpet has moved away from a forceful pop style to a more reserved, yet emotional technique. "

AllMusicGuide Discography: Why does "C and L" show as a 2001 release?
TM Bio: 6 time Golden Ear winner, Maynard Ferguson's Big Bop Nouveau,

Radio DJ Help: Trumpeter, in a sax/organ quartet, with another edgy mix of material, some accessible enough for daytime play.



NEW THIS WEEK FOR 3/21/11
MONTY ALEXANDER – "UPLIFT" (Straight-ahead piano trio by one of the masters).

AllAboutJazz (Dr. Judith Sleshingher): "...this is an exceptional collection, which also crackles with that special, open energy only a live performance can deliver.

Uplift

is an apt title, since that's precisely what this music does."



LYNNE ARRIALE – "CONVERGENCE" (Pianist, with a sax sitting on some tracks, doing a mix of originals, old and new standards).




JazzPolice (Andrea Canter): "

Nuance

, as fits the title, did not leave trademark Arriale devotion to melody and accessibility behind, yet the arrangements were often far more assertive, the shadings bolder, the improvisations crossing into more distant territories than the more "nuanced" explorations of the Lynne Arriale Trio. Thus

Convergence

is, in one sense, a continuation of that freer trajectory, a set combining Arriale originals and reimagined covers, a set that again brings a horn (this time Bill McHenry's tenor sax) into the mix, yet another expansive emotional palette. It's a "convergence" of the lyrical simplicity and elegant harmonies of the trio years and the harder-hitting assertions of her recent quartet journeys."



RONDI CHARLESTON – "WHO KNOWS WHERE THE TIME GOES" (Female vocalist, with an eclectic mix of standards and originals).




JazzInSpace (Nick Bewsey): "

Singer and songwriter Rondi Charleston makes music that's close to jazz nirvana.

Her own music is rife with passionate passages of optimism (inspired by a meaningful trip to Israel as related in the liner notes) and she embraces a charming confidence and joie de vivre. Her closest musical partner on the album is guitarist Dave Stryker, a soloist of pronounced musicality, and their arrangements allow plenty of space for indelible piano accompaniment by either Brandon McCune or Lynne Arriale."



CHUCK DEARDORF – "TRANSPARENCE" (Great bassist, leading his own session, with various band configurations doing mix of standards and originals).




Origin Records: "Veteran acoustic & electric bassist Chuck Deardorf brings together a broad collection of musical friends to create an album full of spontaneous interaction, gritty grooves and melodic beauty."



HENRY FRANKLIN – "THE SOUL OF THE WORLD" (Prolific bassist, fronting a sextet, with local trumpeter Gilbert Castellanos, grooving straight-ahead. 2 vocal tracks).




Dusty Groove America: "An incredible record – a set that sparkles with all the brilliance and soulful energy we first came to love in Henry Franklin's music back in the 70s! The album's a recent one, but it's got a timeless quality – rich grooves, filled with modal rhythms – soaring to the skies with searching, spiritual vibrations – wonderfully righteous, and the kind of record we could easily believe was a lost gem from a few decades back!"



WAYNE GOINS – "CHRONICLES OF CARMELA" (Nice, straight-ahead groove, led by this guitarist, doing all originals).




WG CDs&Books: Wayne Goins' first release on Little Apple Records since 2006,

Chronicles of Carmela

, is a brilliant showcase of Dr. Goins' guitar and writing chops. Carmela is Wayne's guitar.

BEN KONO – "CROSSING" (Multi-reed player, with an edgy sound, doing all originals).


The Urban Flux: "Throughout this project the musicians in my band have been an integral part of the compositional process and have kept the whole thing fun. Henry Hey and I have been writing, playing, sailing boats, and drinking lots and lots of coffee together since our days at University of North Texas."



THOMAS MARRIOTT – "HUMAN SPIRIT" (Trumpeter, in a sax/organ quartet, with another edgy mix of material, some accessible enough for daytime play).





MARGIE NELSON – "HUNGRY GIRL" (Female vocalist, with a great back-up band, doing an eclectic mix of tunes).




JazzTimes (Wilbert Sostre): "Even though she is a singer with lot of experience Hungry Girl is Margie Nelson debut album. A singer with a sultry voice, Margie can be funny, classy and romantic. Impossible to listen to the lyrics of the song Hungry Girl witout smiling"



MARK O'CONNOR – "SUSPENDED REALITY" (Not the violinist, a young saxophonist, in front of a quintet, doing all straight-ahead originals).




MarkOconnorJazz.com - "It's been a long wait, but Suspended Reality is finally a …reality (bad humor, I know). All of us had a great time in the studio and I was excited to be able to record with Mark Maegdlin, Ben Lewis, Jon Paul, Tom Hipskind again. Our new addition to the band is Victor Garcia – a wonderful trumpeter who grew up in Chicago. And working with recording & mixing engineer Brian Schwab and mastering engineer Scott Steinman was a pleasure too!!"



KEN PEPLOWSKI – "IN SEARCH OF…" (Great, straight-ahead swinging, from the clarinetist/saxophonist, backed by an all-star cast).




WorldsRecords: "

Ken Peplowski shows his diversity on this blending of two sessions, the first 8 tunes reuniting him with pianist Shelly Berg with rhythm support of Tom Kennedy and Jeff Hamilton and the remaining 3 tunes pairing off with bassist Greg Cohen, drummer Joe Ascione and vibist Chuck Redd. Peplowski's clarinet playing is unrivaled with the purist tone and most urbane facility around today. His tenor sound, while reminiscent of Coleman Hawkins and Ben Webster is easily distinguishable as his and his alone. The tunes are seldom heard standards ripe for rediscovery and a few originals by his fellow band members. Peplowski helps keep true mainstream jazz alive while always adding a fresh perspective.

"



REDS – "SIGN OF FOUR" (Edgy, baritone sax-led group, doing all originals by band members).





MELVIN VINES – "HARLEM JAZZ MACHINE" (Mostly edgy tunes, all originals).




" Melvin Vines is a jazz trumpeter working out of Harlem. Recently he has been concentrating on arranging and performing with his group Harlem Jazz Machine, touring the United States, Russia and Japan.

Kay Mori is a jazz and folk vocalist. As of July 2008 she has been working as a producer with Harlem Jazz Machine."

JERRY BERGONZI - "Convergence" (Straight ahead set of mostly original
compositions, with one classic Gershwin tune tossed in for fun. Great
quartet, various tempos.)


T.K. BLUE - "Latin Bird" (In the pocket Latin jazz set from the
saxophonist/flutist. Features Charlie Parker compositions, with a couple of
original compositions, as well. Steve Turre and Lewis Nash check in as
special guests.)


RENE MARIE - "Voice of My Beautiful Country" (New released by a seasoned
vocalist, featuring a number of traditional American tunes in the public
domain. )


CHAD McCULLOUGH & BRAM WEIJTERS- "Imaginary Sketches" (another solid release
from the trumpeter, pairing with pianist Weijters on great original
compositions. Truly new "new" music!)


http://oregonmusicnews.com/blog/2011/02/15/album-chad-mccullough-bram-weijters-imaginary-sketches/



JAZZ PISTOLS- "Superstring" (Contemporary/fusion guitar based trio. Lots of
original music. Night time hosts...dig up on this!)


http://www.myspace.com/jazzpistols

TITO PUENTE MASTERWORKS (MANHATTAN SCHOOL OF MUSIC AFRO-
CUBAN JAZZ ORCHESTRA) -"Live" (Awesome Puente tunes with the band under
Bobby Sanabria's leadership. A seriously cookin' live recording in tribute
to a Latin Jazz master)


http://www.descarga.com/cgi-bin/db/24227.10
CHERYL PYLE -"Inside Dialogue" (All original set, featuring flute and bass.
PM hosts, take note...some of this is very atmospheric and cool. Cheryl is
San Diego native now based in NYC.)


http://www.facebook.com/pages/cheryl-pyle-trio/141323209114?sk=wall
ERIC REED -"The Dancing Monk" (Classic trio setting paying homage to Monk.
Straight ahead featuring really good performances by the seasoned pianist.)


HOUSE & SINNETT (Jae Sinnett) -"OLD SCHOOL LOYALTY" (A very unique project
from long-time New York based drummer Jae Sinnett. This pays tribute to the
old school soul sound. It's very specific in dayparting, so please be
mindful when programming. However, properly worked in, this adds some real
groove flavor to the jazz mix.)

http://www.facebook.com/pages/House-and-Sinnett/117594248313932?sk=wall

Pianist Henry Butler will be our guest for a unique solo piano show for our next Jazz Live San Diego, Tuesday, April 12, 2011.




Henry's Bio on his website.: An eight-time W.C. Handy "Best Blues Instrumentalist - Piano" award nominee, Henry Butler knows no limitations. Although blinded by glaucoma since birth, Butler is also a world class photographer with his work displayed at exhibitions throughout the United States. Playing piano since the age of six, Butler is a master of musical diversity. Combining the percussive jazz piano playing of McCoy Tyner and the New Orleans style playing of Professor Longhair through his classically trained wizardry, Butler continues to craft a sound uniquely his own. A rich amalgam of jazz, Caribbean, classical, pop, blues and R&B influences, his music is as excitingly eclectic as that of his New Orleans birthplace.

Henry's Facebook Page.

Preview Tune: Orleans Inspiration from Orleans Inspiration (1990)

Mastering baritone horn, valve trombone and drums, in addition to the piano, at the Louisiana State School for the Blind in Baton Rouge, as a youngster, Butler began formal vocal training in the eleventh grade. He went on to sing German lieder, French and Italian art songs and operatic arias at Southern and Michigan State Universities, earning a Masters degree in vocal music. He has taught music workshops throughout the country and initiated a number of different educational projects, including a residential jazz camp at Missouri State School for the Blind and a program for blind and visually impaired students at the University of New Orleans.

Mentored by influential jazz clarinetist and Michigan State University teacher Alvin Batiste, Butler was encouraged to explore Brazilian, Afro-Cuban and other Caribbean music. With Batiste's help, he successfully applied for National Endowment for the Arts grants to study with keyboard players George Duke, then with Cannonball Adderley's Quintet, and the late Sir Roland Hanna. He studied with Harold Mabern, pianist for the late Lee Morgan, for a summer and spent a long afternoon studying with Professor Longhair.

Preview Tune: Goin' Down Slow from Orleans Inspiration (1990)



Going to be live blogging the event below, so watch out!

And now the interview plays and I'm off to get set for a Henry Butler preview...

9:30 And the crowd goes wild...while the band takes a bow out front! What a fantastic show!

9:24 Tune 13 "Down Home Feelin": She needs a break, but is gutting it out! Heading down to close it out!

I will be heading down soon to say good night to our studio audience and getting things ready for a Henry Butler preview of our April 12, 2011 Jazz Live San Diego! But I think they will be doing one more tune after this, so I'll hang tight!

9:17 Tune 12 "Exposure". Another from Check The Box, which tonight's pianist Luis Perdomo plays on. She's really working the set list tonight!

9:11 Tune 11 "Five More Days". Mid-tempo tune, starting out with Rebecca doing another vocal.

She talks a bit about being a West Coast girl that went to NY, but loving San Diego and playing Frisbee at the beach today.

9:04 Back in the perch, after the station ID and a chat about trying out new stuff in front of an audience and the change it might undergo.

Tune 10 "Regrets": Another new tune. She explained is as very improvisational, like a improve painting. With a little structure that she has built for it. Feels like she is trying out a different kind of composition. And this is just a trio, Perdomo piano, Camacho bass, Franks trumpet.




Tune 9 "Mass" (before the break): Another tune from 2009's Check The Box. Boy it sure swang hard!

8:52 Time for me to go down and figure out what I'm going to ask her in about 8 minutes....ah...

Here's a slide show of the pictures from tonight's show and before hand...


8:47 Explains some of the dead air as she is changing up the set list as she goes. Next up a reggae tune...
Tune 8 "<a reggae tune>": Another vocal by Rebecca...she really loves to sing!

Here's a shot from up in the perch above the Seville Theatre



8:42 Tune 7 "3/4": She said she didn't know what time it was and someone from the crowd yelled "8:42". She said "Time flies when you are having fun!". I hope she has enough tunes to get the full 90 minutes in...I'm sure she does!!

8:35 Tune 6 Hugs From Heaven. A tune written for her father who passed away about a year ago. Rebecca sings for the first time tonight. Before the tune, as there was a little dead air for you at home on the radio, she came back and explained: "A little out of order...which isn't too strange for me" (a little paraphrase, but you get the very humble idea!).

8:29 Tune 5 Genetic Makeup. Another tune written in the last couple of months. Never recorded. Probably played live very few times....nice! Swinging tune, with Luis Perdomo taking a really nice turn on piano! Also, Rene Camacho did it up..and the crowd loved it!

We are soooo lucky to be hearing lots of previously unheard, new music from Rebecca...she is hoping to record this in June 2011.

8:22: Rebecca introduces the band. Just met Andy a couple gigs ago. Luis Perdomo, piano, played on her "Check The Box" disc from 2009.
Tune 4: "Open Heart". Ballad.

8:16 Tune 3 - Movin' On. To commemorate quitting her college teaching gig and deciding to play full time! Great choice! Nice solo by drummer Andy Sanesi!!

She back announced the first tunes...
Tune 0 (before the on air): Thursday.
Tune 1: LuLu
Tune 2: Someday. The first tune she wrote at age 20!

The shot I took, with the program, from backstage, while the band played their first tune:



8:08 Back in the perch after opening the show, the first tune was a nice shuffle with RCF really blowing it away! She must have been a little inspired by the Kermit Ruffins that Barry Farrar played right before he tossed it to us in the theatre. Tune 2 is a sweet bossa-ish swinger.

7:47 In the perch, but heading backstage to get the band and then out front to introduce them and get the show started! Break a leg!!

Here's soundcheck before the show...


The New Jazz Thing is LIVE! Thursday, March 7, 2011, 6 to 8 PM PT on Jazz 88.3 FM, KSDS San Diego, Webcast at http://Jazz88.org! Quick Link: TNJT Playlist Archive (TNJT Playlist RSS Feed - Subscribe!).

Listen to Jazz 88 NOW

! Check out the New This Week 3/7/2011 to see a big part of what the New is all about!




NEW THIS WEEK FOR 3/7/11

RALPH BOWEN – "POWER PLAY" (Straight-ahead saxophone quartet, doing all but
one original, on the edgy side). AllAboutJazz (Bruce Lindsey):

Power Play

is an apposite title: for saxophonist Ralph Bowen is certainly one of the most powerful players in contemporary jazz. But power alone is seldom, if ever, enough, and Bowen combines power with exceptional control, feeling and tone. The rest of the quartet shares Bowen's characteristics, ensuring that this collection of tunes is constantly rewarding

ROYCE CAMPBELL – "MAKE ME RAINBOWS" (Guitar/organ trio, doing mostly
standards, recorded in 1995, but newly released). JazzLoft: This is the same rhythm section featured on the classic Wes Montgomery recording "Boss Guitar." This CD contains three originals by Campbell along with such standards as "Ruby," "You Go To My Head," "If I Should Lose You," "Softly, As in a Morning Sunrise," and a seldom recorded Cole Porter tune called "Could It Be You."

FRANCIS COLETTE/JONAS TAUBER – "PORT SAID STREET" (Guitar/cello, doing
interesting arrangements on originals and standards).

LUIS CONTE – "EN CASA DE LUIS" (Percussionist, leading a hard-core latin session.
Lots of vocal tracks, mostly originals).Amazon: En Casa de Luis is the 7th release for Multi-Grammy Winner Luis Conte, an acknowledged master of percussion. His celebrated career includes touring and or recording work with some of the greatest names in contemporary music including Madonna, Eric Clapton, Phil Collins, Santana, Jackson Browne, Celine Dion, Barbara Streisand, Ray Charles, Tony Bennett, Pat Metheny, James Taylor, Shakira. Ozzy Osborne and Cuban legends Arturo Sandoval and Cachao.

JERY COSTANZO – "DESTINATION MOON" (Male vocalist backed by a big band,
doing all standards. More of a lounge vibe, but great arrangements).

BENOIT DELBECQ TRIO – "THE SIXTH JUMP" (Progressive piano trio, doing all
originals).

MONIKA HERZIG – "COME WITH ME" (Pianist, leading a variety of band
configurations, with originals, standards and new standards).

RICK HOLLAND-EVAN DOBBINS LITTLE BIG BAND – "TRILBY" (A swingin'
collection of jazz standards and originals).

Lazaro Vega, Radio Host, Blue Lake Public Radio

:Rick Holland's flugelhorn improvisations flow with a seasoned musician's imagination and a hard working trumpeter's ability to play whatever comes to mind. His piquant touches to the top of the staff (or above) from wherever he happens to be in the improvised melodic line are a great example of where daily practice can take you.

VIJAY IYER WITH PRASANNA/NITIN MITTA – "TIRTHA" (Pianist acknowledging
his Indian roots, with tabla and sitar, doing all originals). CMJ (Brianne Galli): Composed by Iyer and Prasanna,

Tirtha

communicates a spiritual journey free of labels. The music does not submit to any one type of music that each of its members creates, and does not fit neatly into just one genre. For the group, the collaboration celebrates India's freedom by representing a more global sound as a result of independence.

ANDREI KONDAKOV – "BLUES FOR 4" (Russian pianist, backed by a great band,
doing all originals, straight-ahead).

BRIAN LYNCH – "UNSUNG HEROES" (Trumpeter paying tribute to under
appreciated fellow trumpet players, straight-ahead groove). Elements of Jazz (Atane Ofiaja): Lynch says,

"Unsung Heroes pays tribute to and features the compositions of jazz trumpet giants such as Joe Gordon, Tommy Turrentine, Idrees Sulieman, and other greats who have flown under the radar of popular acclaim despite their artistry and influence on players such as myself."



RENEE MANNING – "ALL GROWN UP" (Female vocalist doing a mix of standards
and new standards, with a couple of originals).CDUniverse: Renee Manning's life has been quite a musical odyssey. Transitioning from a classical soprano to a soul/funk stylist (with a range comparable to Minnie Ripperton) and finally into a Jazz and Blues Contralto, her vocal journey has been phenomenal. The truth is, anything with a touch of the blues (or that depth of feeling), is well within her domain of expression. Couple Manning's musical style with that of her becoming an incredible vocal coach and educator along the way, and you have an inspirational force to be reckoned with.

DADO MORONI – "LIVE IN BEVERLY HILLS" (Piano trio, doing a straight-ahead
mix of standards and originals).

EDDIE MENDENHALL – "COSINE MEETS TANGENT" (Piano/vibes quartet, doing
all but one original, straight ahead).

THE NIGHTCRAWLERS – "DOWN IN THE BOTTOM" (Mix of straight-ahead and
big band tracks, with organ, guitar and drums providing hard driving rhythm). Vancouver Sun - The Nightcrawlers Top Up Their Bottom: We did some concerts in the summer [of 2010] where we had an organist from Montreal visiting and she brought all these big band charts with her because there are all these great Jimmy Smith records on Verve from the '60s with great arrangements," Cahill says. "We played a whole bunch of that and Cory [Weeds] said, 'Why don't we do the next record half with a big band and half as a quintet?' And I was like, 'How the heck are we gonna do that?' "


ARTURO O'FARRILL & THE AFRO LATIN JAZZ ORCHESTRA – "40 ACRES
AND A BURRO" (Great big band latin grooves, can also be aired in straight-ahead
segments). AllAboutJazz (Dan Bilawsky):

Throughout the program, the Afro Latin Jazz Orchestra demonstrates a signature flair for all things spicy, and Arturo O'Farrill continues to define the sound of his own creation, which can simply be called all-inclusive Latin jazz.



ONE FOR ALL – "INVADES VANCOUVER" (Live recording of this all-star ensemble,
doing mostly their originals).

JANE STUART – "DON'T LOOK BACK" (Female vocalist, doing the Great American
Songbook and new standards).

HRISTO VITCHEV QUINTET – "THE PERPERIKON SUITE" (Guitar/vibe quintet,
doing all straight-ahead originals).

YELLOWJACKETS – "TIMELINE" (Mostly straight-ahead outing, with some
contemporary tracks).

ZZYMZZY QUARTET – "ZZWING!" (More gypsy jazz from local musicians).

RALPH BOWEN – "POWER PLAY" (Straight-ahead saxophone quartet, doing all but
one original, on the edgy side).



The New Jazz Thing is LIVE 6-8 PM PT Monday, February 28, 2011 on Jazz 88.3 FM KSDS San Diego Webcast http://Jazz88.org!

Tonight on the show:

Rachel Z and Omar Hakim of Trio of OZ (check out some music clips there)! They will both be joining us via teleconference line to chat about their new release.
Noah Preminger has a new release "Before The Rain" out and we'll be chatting with him about it.
Interact with The New Jazz Thing!!

#TNJT on Twitter (http://Twitter.com/TNJT): If you want to hear something or make a comment about a song or the show, send us a Direct Message on Twitter, ReTweet a show posting (we post each playlist entry during the show), or just post using the #TNJT hashtag and we'll be monitoring it during the show!
The New Jazz Thing with Vince Outlaw!
|
Promote Your Page Too

ERNEST STUART – "SOLITARY WALKER" (Very edgy trombonist, with a mix of originals and standards).




Reviews and Quotes:

Ernest Stuart - Album Preview:

S

olitary Walker is the product of my attempt to create music that is a true reflection of myself and my musical experiences which ranges from gigs with The Roots to The Village Vanguard Jazz Orchestra. I also wanted to present a jazz album that is steeped in the tradition of Philadelphia soul. During it's production, I set out to capture an honesty that I feel most over-produced jazz albums now lack. I believe the over-use of technology to erase "mistakes" can leave an album without character. The album boasts a slight rawness from the use of acoustic instruments and as few microphones as possible (the horns share one microphone as well). In keeping with my vision of honesty, the listener is drawn into the album's sound and sophistication unpretentiously.
AllAboutJazz: "The CD title

Solitary Walker

comes from the book

Reveries of the Solitary Walker

written by French philosopher Jean-Jacques Rousseau. Stuart discovered the book during a somewhat tumultuous time while living in New York City. The book's theme resonated deeply with him, though his "exile" was totally self imposed. He learned a lot about himself during this relatively short period, but also about the nature of ordinary people, music and musicians."

ANTHONY SMITH QUARTET – "THE LADY & THE QUEEN" (Local pianist, leading a quartet, doing all originals).




Reviews and Quotes:

Anthony Smith Bio: "...also the Common Ground Theatre's world premiere of "Jazz Queens Cast Blue Shadows," for which Anthony wrote the original score to accompany the standards of Billie Holiday and Dinah Washington. The music from "Jazz Queens" was then recorded in the studio by Anthony and his four-piece band, for a forthcoming Bluport Records release (early 2011)."

BOBBY SELVAGGIO – "GRASS ROOTS MOVEMENT" (Contemporary quintet, doing all originals, on the edgy side).



Reviews and Quotes:


ROBERTA PIKET – "SIDES, COLORS" (Mostly progressive outing, with a variety of band configurations, doing mostly originals, with a couple of standards).




Reviews and Quotes:

AllAboutJazz.com (Wilbert Sostre): "she demonstrates her different musical sides and colors. Piket shows her classical, lyrical side on "Billy's Ballad" and Bill Evans "Laurie," while the classical feel is accentuated by the addition of clarinet, flute and strings—a concept similar to Esperanza Spalding's

Chamber Music Society

(Heads Up, 2010)."

AllAboutJazz.com (Dan McClenaghan): "

Side, Colors

features a mix of styles, but is sequenced perfectly. "Side A" is mostly with strings; "Side B," a freer, mostly piano trio affair. Piket takes some chances here, and it pays off nicely."

BRAD MEHLDAU – "LIVE IN MARCIAC" (Solo piano outing, 2 discs, with a great mix of originals, standards and new standards, recorded live).




Reviews and Quotes:

Huffington Post (Joseph Vella): "What makes his solo outings and the

Live at Marciac

recording so exciting is the repertoire that he incorporates into his performances. His blend of jazz and classical styles, the American Songbook, unique covers of pop tunes and originals all seamlessly blend into a fulfilling and varied musical experience. His breathtaking command of his instrument is undeniable. But what he is able to say musically as a soloist within the context of each song combined with his improvisations is simply masterful. "
Goodbye Storyteller from Brad Mehldau Music on Vimeo.

NATIVE SOUL – "SOUL STEP" (Quartet, doing mostly straight-ahead originals, with a few contemporary tracks).



BOBBY MATOS AFRO LATIN JAZZ ENSEMBLE – "BEAUTIFUL AS THE MOON" (Recorded at his Jazz Live concert last June, with one studio track).




Reviews and Quotes:

CDBaby: "

Beautiful As The Moon is a very personal statement from the band--all of the music comes from the band members or is inspired by their families and their influences." "

With all but one song recorded at the Saville Theater, San Diego City College for a live concert on KSDS Jazz88 radio in San Diego, this is an excellent opportunity to experience some great Latin Jazz live without any edits or tricks so common on many studio produced sessions where the music is recorded overdub by overdub. Not here, this is the real deal--seasoned Jazz and Latin Jazz musicians running risks to create great art, passionate rhythms and beautiful melodies resulting in music that is as beautiful as the moon."

FRED HERSCH – "ALONE AT THE VANGUARD" (Solo live piano recording, with a mix of originals, jazz tunes and standards).




Reviews and Quotes:

AllAboutJazz (Dan McClenaghan): "

Hersch has what it takes to ignore the "never open with a ballad" advice: a supple and exquisitely-refined touch; a sharp focus on the melody; a deep sense of classical harmony; and a magical ability to get inside the tune and make it his own. Hersch's sound here has a uncommon fragility/strength dynamic, and it is serious and cerebral, with an opposing simplicity buoyed by a rich complexity, born of a lifetime's immersion in the music."




ELIZABETH WOODBURY KASIUS & HEARD – "KATARU" (World flavored jazz, with some vocals, doing all originals).



SCOTT HAMILTON AND ROSSANO SPORTIELLO – "MIDNIGHT AT NOLA'S PENTHOUSE" (Sax/piano duet rendering of standards).




Reviews and Quotes:


DUO LARE – "IN OTHER WORDS" (Local string players, with a mixture of mostly originals and jazz tunes).




Mandolin New Music: "

In Other Words

is the debut release from Duo LaRé, Chris Acquavella on mandolin and Nate Jarrell on guitar. The duo performs contemporary music influenced by jazz, contemporary classical and eastern European folk traditions with about half of the tracks being original compositions."

FRANK BUTREY – "MALICIOUS DELICIOUS" (Joe @Jazz88: Very edgy guitarist, all tune
authored or co-authored by him).




AllAboutJazz.com (Victor Schermer): "Jazz guitarists will find Butrey's rich improvisational capabilities of great interest. He likes to play with possibilities and demonstrates rich motivic and chordal development. There is an ingenuity repeatedly occurring as he and his cohorts try on new "skins" in chameleon-like adaptations. After several listens, the head spins from exposure to the myriad musical changes that, in turn, evoke changes in the psyche. In that sense, the music is transformational, provoking changes in the sense of self much like a psychedelic drug."




The band for Rebecca Coupe Franks appearance at Jazz Live San Diego, Tuesday, March 8, 2011 8-10 PM PT from the Seville Theatre at San Diego City College (and broadcast LIVE at Jazz 88.3 FM San Diego and on the web at http://Jazz88.org) has just been announced....
For information on tickets, parking, and future Jazz Live San Diego dates, check out the Jazz Live page on the http://Jazz88.org website: http://jazz88.org/sch_jazzlive.php


NEW THIS WEEK FOR 2/17/11 - Finally adding the Mingus Big Band 2010 Grammy Winner for Best Large Ensemble Jazz Album...hoo ray! New Charlie Haden music and new music from Art Hillery, the pianist for our last Jazz Live with Red Holloway and Plas Johnson.

BANN – "AS YOU LIKE" (Saxophone/highly electrified guitar quartet, doing mostly
originals and some standards).

PETER ELDRIDGE – "MAD HEAVEN" (Vocalist/pianist, doing mostly straight-ahead,
original material).

DIRK FISHCER & GEORGE STONE – "COMING OF AGE" (Swinging big band, with
a mix of originals and jazz tunes).

CHARLIE HADEN QUARTET WEST – "SOPHISTICATED LADIES" (Straight-ahead
quartet, with all-star females on vocal tracks, backed by strings).

CURT HANRAHAN QUARTET – "SOULJOURNER" (Saxophonist/flutist, recorded
live. Mix of originals and jazz tunes).

ARET HILLERY – "WORKS OF ART" (Pianist, leading various band configurations.
All originals, with 3 vocal tracks).

MAD ROMANCE – "AIM HIGH" (Vocal ensemble, doing Great American Songbook,
with a couple of new standards).

TONY MESSINA – "LIVE IN NEW YORK AT THE IRIDIUM JAZZ CLUB" (Male
vocalist, with a good voice, doing mostly standards).

MINGUS BIG BAND – "LIVE AT THE JAZZ SHOWCASE" (2010 Grammy winner,
recorded live, mostly progressive performances).

ALON NECHUSHTAN – "WORDS BEYOND" (Hard driving piano trio, doing all
originals).

PLUNGE – "TIN FISH TANGO" (Various horns, backed by only a bass, doing all
originals).


I'm blogging the show live and you can listen at http://Jazz88.org or 88.3 FM in San Diego....

9:23 Tune 11 <a blues shouter> They didn't say this was the end, but it sure looks like it based on the time...heading downstairs....

Looks like this will be the tune before the last one...then it's down for the close and onto the rest of the show...

9:14 Tune 10 "Theme from Pink Panther" Plas Johnson plays on the tune that made him famous...you knew he recorded the famous saxophone solo on this tune, right?!

9:07 Tune 9 "Delilah" featuring pianist Art Hillary. Richard Reid is really growly playing the bass...his microphone pickup on the bass really picks him up...sounds great! Everyone's taking a turn on this one...Garryck King on drums just did a nice thing with mallets...I think.

9:01 Tune 8 "Drink Muddy Water" with Red taking the lead on vocals and letting the theatre audience get a few responses in to his calls. The band swings.

8:58 Station ID Break and Q&A: We heard stories about Red and Plas' time in the Army. Red as a bandleader, after doing a stint in the motor pool and 'red lining' his pay...I guess that means he didn't take his pay for some reason. Plas was happy to be done with his time!

Time for me to figure out what we are going to banter and babble about at the 9PM station ID break.

8:47 Tune 7 "Caravan" Red sings the lyric to remember the name of the tune...featuring Garryck King on the buckets.

8:38 Tune 6 "Talk of the Town" Nice ballad choice. Again, Plas calling the tunes as he sees them from the stage. And his buddy Red is hanging right there with the band on stage...bet he wishes he was playing side by side with Plas (they talked about this in the pre-recorded interview).

8:31 Tune 5 "I Feel Good" A little James Brown being pulled out of the hat by Plas. The crowd is loving it!

8:25 Tune 4 "Yes, Yes" - Red does some magic rhyming 'pass' with 'yes'.

Red schmoozing the fine ladies with a tune he just wrote...I think I know the title...I cleared this for on-air...we'll see if I regret that decision!

8:17 Tune 3 "Hittin The Jug" - Plas wailing on a slow blues, after deciding what they were going to play. Looks like there isn't a set list for tonight's festivities!

8:10 Tune 2 <some title> Red Holloway leads the packed Seville Theatre in a blues sing-a-long.

8:01 Tune 1 "Lucky So and So" We didn't quite hit the 8:00 mark with the first tune, so I wonder what the 'toss' sounded like...the end of Tune 0 and then we went right into the show...LIVE radio with Jazz Legends at it's most unpredictable!

7: 56 Tune 0 "My Shining Hour" Supposed to be for the theatre only, as a last mix check for broadcast...but they didn't quite finish before the 8:00 toss from the studio, so I'm sure the radio audience heard the end of it, with my "LIVE from the Seville Theatre..." opener.

Some pre-show stuff...


Plas, Richard, and Garryk at the soundcheck...
Me with Red and Plas after the Jazz Live San Diego interview...



Interview with Noah on The New Jazz Thing, Monday, February 28, 2011
Noah Preminger "Before The Rain" by Vince Outlaw

Noah Preminger - Before The Rain




Omar Hakim and Rachel Z of The Trio of Oz on The Jazz Thing 201102028 by Vince Outlaw
Trio of Oz is Rachel Z piano, Omar Hakim drums, and Maeve Royce bass.



Reviews:

PopMatters: " The album lacks for nothing as far as musical talent, with Hakim's deft handiwork on drums, Rachel Z's rollercoaster waves of piano movements, and Royce's rumbling bass lines. They even manage to add flavor to some of the original compositions with flourishing solos and tempo changes, as in the Trio's revisit of "Angry Chair" by Alice in Chains. " "The downside is that the Trio doesn't always mesh as a single unit. At times, their collaboration seems more like three soloists playing at once, each one elbowing the other for coveted space."
Sea of Tranquility (John Neudorf): "The trio produces a full rich sound that will have all jazz fans reaching for their wallets. This may in fact be my favourite jazz CD this year and when you look at the players it is not hard to see why." "What makes this album a little different is the choice of songs the trio chose to tackle. Instead of the usual standards of the past, they have mostly reworked recent rock and pop compositions, making this a completely refreshing and rewarding listen. Although I encourage rock/pop fans to give this a listen, this is still a jazz recording through and through, albeit a very good one."
AllAboutJazz.com (Jeff Winbush): "The eclectic and restless musical tastes of drummer Omar Hakim and pianist Rachel Nicolazzo (aka Rachel Z) offer some mighty impressive bait to reel them in,

The Trio of Oz

's repertoire reading like an hour's worth of college radio station programming." "

...rendering their creation of new ways to splice the seemingly contradictory jazz and rock idioms together into some sort of mutant hybrid—capturing the fun of the latter without compromising the integrity of the former—completely understandable."

Some great new added by Joe, including the Marcus Shelby, Lisa Hilton...will be interesting to hear the Marcus Miller and Omar Hakim/Rachel Z things. You can hear a lot of this for the first time on radio weekly on The New Jazz Thing (http://TNJT.com), 6-8 PM PT Thursdays on Jazz 88.3 FM and http://Jazz88.org

NEW THIS WEEK FOR 2/3/11

HERB ALPERT & LANI HALL – "I FEEL YOU" (Mostly vocal album, with a
contemporary vibe).

MATIJA DEDIC TRIO – "MD IN NYC" (Piano trio, with a mixed bag of standards and
originals, quiet tunes and progressive jams).

PHIL DeGREG – "AMAZONAS" (Nice Brazilian grooves on originals, jazz tunes and
standards).

MIKE DiRUBBO – "CHRONOS" (Saxophone-organ trio, with an edgy groove to it,
doing all originals).

OMAR HAKIM/RACHEL Z – "THE TRIO OF OZ" (Piano trio, doing jazz versions of
tunes by Alice in Chains, Coldplay, Depeche Mode and the like).

LISA HILTON – "UNDERGROUND" (Typically nice release from this pianist, doing all
her own compositions).

AMY LONDON – "LET'S FLY" (Female vocalist doing standards and jazz tunes. Nice
arrangements).

GENE LUDWIG – "LOVE NOTES OF COLE PORTER" (Great jams on Porter tunes by
this organist, who died last year. Various band configurations).

MARCUS MILLER – "A NIGHT IN MONTE CARLO" (Bassist, backed by the Monte
Carlo Philharmonic, with a mixed bag of contemporary, straight-ahead and Brazilian
tunes).

NEW YORK ELECTRIC PIANO – "KEYS TO THE CITY, VOLS. 1 & 2" (Double disc
release of vocals on one, and progressive instrumentals on the two).

MARCUS SHELBY ORCHESTRA – "SOUL OF THE MOVEMENT" (Mostly vocal
big band recordings of songs made famous during the Civil Rights Movement).

DENNIS TAYLOR – "STEPPIN' UP" (Saxophone/organ trio, funky but straight-ahead
versions of originals and new standards).

DOUG WEBB – "RENOVATIONS" (Another outstanding, straight-ahead quartet
release by this saxophonist, doing all standards).


NEW THIS WEEK FOR 1/27/11 - I'll be featuring a lot of this music for the first time on Jazz Radio Thursday, January 26, 2011 on The New Jazz Thing with Vince Outlaw (http://jazz88.org/Programs/The_New_Jazz_Thing/, Blog http://TheNewJazzThing.com)

ERNESTINE ANDERSON – "NIGHTLIFE" (Legendary singer, backed by an all-star
band, recorded live).

STEVE COLE – "MOONLIGHT" (Saxophonist, backed by strings, doing old and new
standards).

SHAWN COSTANTINO – "WALTZ FOR ANNIE" (Multi-reed player, doing an edgy
mix of originals and standards).

MAC GOLLEHON – "STRAIGHT AHEAD" (Trumpeter, with a lot of overdubs, doing
originals and standards, with a great back up band).

ROBERT HURST – "BOB YA HEAD" (Very eclectic mix of contemporary, bass solos
and word jazz).

GRACE KELLY/PHIL WOODS – "MAN WITH THE HAT" (The two aloists, with a
great rhythm section, doing a straight-ahead mix of originals and standards).

TOM LUER – "PROJECT POPULAR" (Sax player, doing an edgy mix of all original
material).

NANCY MARANO – "MAGIC" (Female vocalist, doing mostly the Great American
Songbook, backed by an all-star band).

CAROLYN NELSON – "COME A LITTLE CLOSER" (Female vocalist, doing
standards and jazz tunes).

JAIMEE PAUL – "MELANCHOLY BABY" (Female vocalist, doing old and new
standards).

JEREMY PELT – "THE TALENTED MR. PELT" (Trumpet/sax quintet, with a
collection of great, straight-ahead originals).

"SEVENTH HEAVEN" – (Various group configurations, doing all straight-ahead
originals).

DIEGO URCOLA – "APPRECIATION" (Trumpeter, with original tunes paying tribute
to his favorite artists).

MARTY WILLIAMS – "LONG TIME COMIN" (Male pianist/vocalist, doing jazz tunes
and standards).


Looking for feedback on the latest adds to the Jazz 88 KSDS San Diego Music Library. Got something you want to hear? Do you have a story about the artist or the release? What's the impact of this new release?

NEW THIS WEEK FOR 1/20/11

ELLIOTT CAINE SEXTET – "HIPPIE CHICKS ON ACID" (Relatively straight-ahead
quintet recording, recorded live, some edgy sax work).

JAKE FRYER/BUD SHANK – "IN GOOD COMPANY" (Bud's last recording, with
fellow alto player. Magnusson, Wofford and Joe LaBarbera in the band).

CHANTALE GAGNE – "WISDOM OF THE WATER" (Pianist, backed by Joe Locke,
Peter Washington and Lewis Nash, doing mostly original compositions).

JOEL HARRISON'S STRING CHOIR – "THE MUSIC OF PAUL MOTIAN" (Guitar
and strings, doing Motian's music. Strictly nights-only).

THE JAZZ PROFESSORS – ""LIVE FROM THE U.C.F.-ORLANDO JAZZ
FESTIVAL" (Teachers at UCF, some familiar names, doing standards).

JAZZVOX – "IN YOUR OWN BACKYARD" (A variety of singers, some familiar,
some not, backed by pianists and guitarists, doing all standards).

JOE LOVANO/US FIVE – "BIRD SONGS" (Saxophonist, in a fairly straight-ahead
session, paying tribute to Charlie Parker).

DAVE MILLER TRIO – "RAPTURE" (Piano trio, doing standards and jazz tunes).

MARTY NAU GROUP – "MOOD EBONY" (Clarinetist, playing straight-ahead. Some
originals, some standards).

NOAH PREMINGER – "BEFORE THE RAIN" (Saxophone-led quartet, doing originals
and standards, in a progressive manner).

MARK WEINSTEIN – "JAZZ BRASIL" (Flutist, doing originals and jazz tunes, with a
hint of latin flavor).


Geoffrey Keezer piano and Peter Sprague guitar play music from their new disc "Mill Creek Road" along with Hamilton Price bass and Duncan Moore drums with guests Zach Harmon tabla and Erica Ochoa fiddle at Jazz Live San Diego Tuesday, January 11, 2011.



Hard to believe this rockin' blues show TONIGHT, 12/14/10 8PM PT, is not sold out yet, so reserve your tickets now by calling 619-388-3037. Or listen LIVE at 88.3 FM San Diego or http://Jazz88.org (More info there also).
Going to doing a little play-by-play chat here during the show tonight...say hi!


Chris (Guitar) and Patrick (Bass) at the 2010 Chicago Blues Festival



Blogging...actually Live Chatting...during the show...so say hi!


Read full article at:

Nnenna Freelon

Yale Strom chats with Vince Outlaw before his performance with Hot Pstromi at Jazz Live San Diego, Tuesday, October 12, 2010 at the Seville Theatre at San Diego City College, Broadcast LIVE on Jazz 88.3 FM KSDS San Diego Webcast http://Jazz88.org. Yale chats about the history of Hot Pstromi, Klezmer, his research into Jewish and Roma culture, the plight of the Rom in France, his musical background, and future projects in this 15 minute interview.


Live blogging the show tonight in the chat room...

The band for the show...Bill Cunliffe piano, Darek Oles bass, Matt Slocum drums. Excellent!

Here's the audio of the interview I recorded with Mundell before the show...airs after the live concert...but you get it first!

MP3 File

Jazz 88.3 KSDS San Diego Station Manager Mark Deboskey just sent word about the band that will be playing with guitar legend, and San Diegan, Mundell Lowe at Jazz Live San Diego on Tuesday, July 13, 2010. And the envelope please....
Mundell Lowe-Guitar
Mike Wofford-Piano
Gunnar Biggs-Bass
Jim Plank-Drums
Wow! The cream of the crop, and I just don't mean for San Diego, but these are all world-renowned Jazz Cats! Should be a great show. Members get your reservations now at 619-388-3037...if not already, then this WILL be a sell out, I'm sure. Everyone else gets to participate by listening in at Jazz 88.3 FM San Diego and our webcast at http://Jazz88.org!

What a great show featuring killer San Diego Jazz Artists with Jazz 88's Local Jazz Corner host Cynthia Hammond!
(I've got audio of our interview coming soon...)

From the desk of Mark, here's who's playing with Cynthia Hammond at the upcoming Jazz Live San Diego, June 8, 2010, celebrating 20th Anniversary of Local Jazz Corner...


Bobby Watson playing Jazz Live San Diego Tuesday, May 11, 2010 8-10PM PT. Hear it LIVE on Jazz 88.3 FM KSDS San Diego or Webcast at http://Jazz88.org.

JJA announced their nominees for Jazz Awards, of which we will be covering extensively on The New Jazz Thing, Thursday Evening, 6-8 PM PT on Jazz 88.3 FM KSDS San Diego Webcast at http://Jazz88.org!

Here's links to get the investigation started!



In order below, Jazz Live Interview Audio / Pictures / Link / Jazz Live Chat Room Log

Christian Scott chats with me, before the performance, about his band, his 2010 release "Yesterday You Said Tomorrow", and more...

MP3 File

Some shots of Christian and I after the interview, the band at Soundcheck, the band from the Perch, the band during the show, ...

The New Jazz Thing is LIVE! Thursday, March 25, 2010, 6 to 8 PM PT on Jazz 88.3 FM, KSDS San Diego, Webcast at http://Jazz88.org! Quick Link: Jazz 88 Playlist Archive for Thursday, March 25, 2010 (scroll to 6PM to see the tunes spontaneously mixed on Tonight's show!)

Tonight on the show: Lorraine Feather! She's got a great New disc out "Ages" so we'll be chatting about that to kick off Hour 2 of The New (7PM PT), but first....

It's Jazz 88 Spring Membership Drive, so support the great New Jazz Things you hear on Jazz 88 by renewing or becoming a member today online and by phone 619-388-3000

The New Jazz Thing is LIVE! Thursday, March 11 2010, 6 to 8 PM PT on Jazz 88.3 FM, KSDS San Diego, Webcast at http://Jazz88.org! Quick Link: Jazz 88 Playlist Archive for Thursday, January 21, 2010 (scroll to 6PM to see the tunes spontaneously mixed on Tonight's show!)

Chat...you have to give name and sex for verification (remedy coming soon)...

Link here to chat log for the evening...won't be much, but that's what should go here after the show is done and the live chat room is taken down...The band during the first hour, from the perch...

Claudia Russell

, Jazz 88 Program Director and friend extraordinaire, relates this news of the passing of

Maurice Turner

...



Many of you knew Maurice, a long-time contributor to Jazz 88. Not only was he a member, but also programmed several world shows with Damaja Le in the '90s and early '00s. He was a huge fan of jazz and music from around the world and always encouraged our announcers. Maurice also contributed to the Jazz Artists Guild newsletter.




The New Jazz Thing is LIVE! Thursday, January 21, 6 to 8 PM PT on Jazz 88.3 FM, KSDS San Diego, Webcast at http://Jazz88.org! Quick Link: Jazz 88 Playlist Archive for Thursday, January 21, 2010 (scroll to 6PM to see the tunes spontaneously mixed on Tonight's show!)

Tonight on the show...Karin Carson debuts her new CD "The Time Is Now" on the show and chats about the upcoming release party 1/23/2010 at Tango Del Rey. We'll chat about her San Diego roots, her musical background, how the CD came about with all these great players, and her other musical pursuits.

UPDATE: Video of the interview...yea!!!

Part 1: Chatting about the new disc, Christian McBride, her Jazz upbringing, her interaction with Sam Rivers on her new lyrics to "Beatrice", and more…

The New Jazz Thing is LIVE! Thursday, January 14, 6 to 8 PM PT on Jazz 88.3 FM, KSDS San Diego, Webcast at http://Jazz88.org! Quick Link: Jazz 88 Playlist Archive for Thursday, January 14, 2010 (scroll to 6PM to see the tunes spontaneously mixed on Tonight's show!)Tonight on the show...in Hour 2 of The New (7PM PT),

XBORDER, the new collaboration between the Cross Border Trio of Jason Robinson, Rob Thorsen, and Paquito Villa with pianist/vibist Anthony Smith

plays Dizzy's San Diego Friday, January 15, 2010, so we'll be chatting with some of the band and playing their music. Looking forward to digging some highly progressive and inventive Jazz and exploring the inspiration that comes to the band from the USA / Mexico border area. Coming...the New Jazz CDs pulled for tonight's spontaneously orchestrated show, the New This Week list of the lastest additions to the Jazz 88.3 Library, and more...

Here's the band he's bringing in... Henry Franklin-Bass Ramon Banda- Percussion Theo Saunders-Piano Azar Lawrence-Sax



Robin McKelle is a vocalist creating a stir of late. Her first recording

Introducing...

was well received and her recent disc

Modern Antique

is getting good press. McKelle will perform at our next Jazz Live

TONIGHT

. Jazz Live is held in the acoustically renowned Saville Theater at City College. This show is

SOLD OUT

but listen to the live broadcast at 8 o'clock. Listen at http://Jazz88.org.



Janiva Magness turns Jazz Live San Diego into Blues Live in celebration of 26 years of "Every Shade of Blue" with 'T', the long running Blues show rockin' your Saturday nights from 9 pm to 2 am each week on Jazz 88!

Tonight...between EmCee duties tonight, I'm playing with the possibilities of the Jazz Live blog at Jazz88.org...stay tuned...

Shots I took of sound check, interview, and the show...

The New Jazz Thing is LIVE!
Playlist For The Show on Jazz 88.3: http://jazz88.org/playlist.asp?d=10%2F29%2F2009
CDs, New This Week, Live Video and Chat coming....

Gene Perry is leading the funkiest Afro-Cuban Latin Jazz Salsa big band around on stage at Jazz Live San Diego. Celebrating with the San Diego City College World Cultures Program tonight to a packed house at the Seville Theatre on the SDCC campus!

Here are some artifacts of a great night...and more to come on the Jazz Live blog...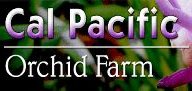 City College Student Radio
KSDS HD2
Listen Live
Pat Launer's Center Stage