Jazz 88.3 Blog
So here we are in The Speakeasy meeting, learning how to use the blog. Key thing learned today: "Don't click on the 'Save' icon." It does not Save. It breaks hearts.

Chat...you have to give name and sex for verification (remedy coming soon)...

Link here to chat log for the evening...won't be much, but that's what should go here after the show is done and the live chat room is taken down...The band during the first hour, from the perch...
Patience is not one of my virtues. An ability to accessorize? Sure. But to say I've been "patiently" waiting for the day when we could finally get the Jazz88.3 blog up and running wouldn't be a correct characterization. Foaming at the mouth? Maybe. Pestering webguy Michael incessantly? Yes.
When you work at a non-profit, patience is a must. Things just don't happen as quickly as you want them to, whether it's from lack of funds, lack of staffing, or any number of bureaucratic loopholes. We've been working to improve our website for quite some time now, and an ongoing blog has been one of the key components. As an avid blogger in my personal life, I couldn't wait to connect with Jazz88.3 fans in a way that allows them to see the a bit behind-the-scenes. I'm thrilled the blog is finally here, with many more exciting web developments to come!
2010 has already started off with a bang at Jazz88.3. Next week Henry "The Skipper" Franklin comes to Jazz Live, and we couldn't be more delighted. He was here a few years back, played to a sold out crowd, and went down as one of the best shows we've ever had.
In the Development Office, we're pursuing grants to help bolster our education initiatives in the community, we're working on informing our listeners about the Hope Shaw Legacy Society (a way to make a planned estate gift to KSDS), and we're getting ready for a very fun event at the Poway Center for the Performing Arts for our Leadership Circle--starring Ed Asner!
The Membership Department is eagerly planning the Spring Membership Campaign, and continues to strive to make it a time of year that doesn't elicit groans but rather begs the question "what interesting twists will they come up with next?"
But now, I've gotta skedoodle and get to writing this week's edition of The Speakeasy! See you next time!

Claudia Russell

, Jazz 88 Program Director and friend extraordinaire, relates this news of the passing of

Maurice Turner

...



Many of you knew Maurice, a long-time contributor to Jazz 88. Not only was he a member, but also programmed several world shows with Damaja Le in the '90s and early '00s. He was a huge fan of jazz and music from around the world and always encouraged our announcers. Maurice also contributed to the Jazz Artists Guild newsletter.




The New Jazz Thing is LIVE! Thursday, January 21, 6 to 8 PM PT on Jazz 88.3 FM, KSDS San Diego, Webcast at http://Jazz88.org! Quick Link: Jazz 88 Playlist Archive for Thursday, January 21, 2010 (scroll to 6PM to see the tunes spontaneously mixed on Tonight's show!)

Tonight on the show...Karin Carson debuts her new CD "The Time Is Now" on the show and chats about the upcoming release party 1/23/2010 at Tango Del Rey. We'll chat about her San Diego roots, her musical background, how the CD came about with all these great players, and her other musical pursuits.

UPDATE: Video of the interview...yea!!!

Part 1: Chatting about the new disc, Christian McBride, her Jazz upbringing, her interaction with Sam Rivers on her new lyrics to "Beatrice", and more…

The New Jazz Thing is LIVE! Thursday, January 14, 6 to 8 PM PT on Jazz 88.3 FM, KSDS San Diego, Webcast at http://Jazz88.org! Quick Link: Jazz 88 Playlist Archive for Thursday, January 14, 2010 (scroll to 6PM to see the tunes spontaneously mixed on Tonight's show!)Tonight on the show...in Hour 2 of The New (7PM PT),

XBORDER, the new collaboration between the Cross Border Trio of Jason Robinson, Rob Thorsen, and Paquito Villa with pianist/vibist Anthony Smith

plays Dizzy's San Diego Friday, January 15, 2010, so we'll be chatting with some of the band and playing their music. Looking forward to digging some highly progressive and inventive Jazz and exploring the inspiration that comes to the band from the USA / Mexico border area. Coming...the New Jazz CDs pulled for tonight's spontaneously orchestrated show, the New This Week list of the lastest additions to the Jazz 88.3 Library, and more...

Here's the band he's bringing in... Henry Franklin-Bass Ramon Banda- Percussion Theo Saunders-Piano Azar Lawrence-Sax



Robin McKelle is a vocalist creating a stir of late. Her first recording

Introducing...

was well received and her recent disc

Modern Antique

is getting good press. McKelle will perform at our next Jazz Live

TONIGHT

. Jazz Live is held in the acoustically renowned Saville Theater at City College. This show is

SOLD OUT

but listen to the live broadcast at 8 o'clock. Listen at http://Jazz88.org.



Janiva Magness turns Jazz Live San Diego into Blues Live in celebration of 26 years of "Every Shade of Blue" with 'T', the long running Blues show rockin' your Saturday nights from 9 pm to 2 am each week on Jazz 88!

Tonight...between EmCee duties tonight, I'm playing with the possibilities of the Jazz Live blog at Jazz88.org...stay tuned...

Shots I took of sound check, interview, and the show...

The New Jazz Thing is LIVE!
Playlist For The Show on Jazz 88.3: http://jazz88.org/playlist.asp?d=10%2F29%2F2009
CDs, New This Week, Live Video and Chat coming....

Gene Perry is leading the funkiest Afro-Cuban Latin Jazz Salsa big band around on stage at Jazz Live San Diego. Celebrating with the San Diego City College World Cultures Program tonight to a packed house at the Seville Theatre on the SDCC campus!

Here are some artifacts of a great night...and more to come on the Jazz Live blog...


I'm real excited about hitting our Fall Membership goal. I want to thank everyone involved. Looking forward to the next year and beyond.


Since I'm not a professional writer it's easy to dismiss anything I might type about Thelonious Monk. I have no particular insight into his career or his life. Nothing to reveal about "'Round Midnight" or his singular style on piano. Instead of typing, let me try telepathy.
I'm not going to tell you that you're going to love Monk's music. Maybe you've already made up your mind. Do a quick personal inventory. See if there's a little room for something fun and serious, something surprising and traditional. Go ahead, give it a shot.
With a computer it's easy to dig in. Spell it right the first time, "Thelonious Monk." Then listen, especially the solo stuff. Read some of the history or stories about Monk. Watch a documentary. At least watch until you find the scene on a bus in Copenhagen, I think, when Johnny Griffin shows his new pants to Monk. So worth it.
Stay with it.

Things are looking up for the Jazz88 Speakeasy. What once started as an idea is starting to bear some fruit. Our fearless Web Designer, Gil and our Web Master, Lev are putting all the pieces together for a fun, interactive and original Jazz88 Speakeasy. Not only will it look cool it will feature such content like: Artist Interviews, Jock Bios, Samples of original KSDS programs including full-length programming, Jazz Birthdays, the Jazz88 Blog, Videos, Jazz Live Gallery, A connection for the 'In-Crowd' Members and much much more. Next week, we start building the club...Right now, we're working on that secret password...be sure to knock twice to get in. It's hip...It's the Jazz88 Speakeasy. Stay tuned.


This Friday, Jazz88 begins their Fall Membership Campaign. Stay tuned for information on how you can win an I-Pod Nano.


Finally, the new blog is available on our web site. Please bookmark and check out this page frequently, as we will keep you informed not only about everything that happens in the Jazz scene in San Diego, but in the Jazz world in general.

Read full article at:

Web Site Updates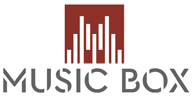 City College Student Radio
KSDS HD2
Listen Live
Pat Launer's Center Stage