Jazz 88.3 Blog

On the Tuesday, March 13, 2018 installment of Jazz In The Night Tuesday (Weekly, Midnight to 2 AM PT), we dig into some of the new releases in the library including the latest from ; preview upcoming concert performances by; celebrate Jazz Birthdays and Milestones featuring artists like... and MORE! LISTEN LIVE or Replay Jazz In The Night Tuesday any day of the week from the Jazz 88.3 Speakeasy!
Listen Live to Jazz 88.3 Using The Pop-Up Player...

READ ON for
Annotated Playlist, Coming Week Jazz and Blues Calendar Highlights, Birthdays, and On This Day In Jazz Milestones...

The KSDS Spring Membership Campaign has concluded. The campaign was a huge success and our record-setting total was because of you. Thank you so much! If you missed it you can donate on-line right now. If you requested a thank-you gift with your contribution, you will receive it as soon as we are able to process your request and order it from our distributors. Unfortunately, we cannot provide a delivery date and some items take a significant amount of time to obtain. We appreciate your patience.




Here are the top ten artists of the drive:
1- Dave Brubeck
2- Stan Getz
3- Sarah Vaughan
4- Chet Baker
5- Duke Ellington
6- Bill Evans
7- Louis Armstrong
8- Billie Holiday
9- Count Basie
10- Nina Simone
Retired Winners include- Miles Davis- (Fall, 2015), John Coltrane- (Spring, 2016), Frank Sinatra (Fall, 2016), Ella Fitzgerald (Spring, 2017), Thelonious Monk (Fall, 2017)

The San Diego Latino Film Festival is celebrating its 25th Anniversary! Don't miss out on the biggest fiesta of the year! Enjoy over 160 films featuring your favorite movie stars like Fernanda Castillo and Ricardo Darín. Sing along and dance at their live concerts and parties, and indulge in a delicious mix of Latino flavors at the Sabor Latino Food Fest. The festival takes place NOW through 25th at AMC Fashion Valley. Click here to get your festival passes today!

The 8th Annual Francis Parker Summer Jazz Workshop, in partnership with Jazz 88.3 and The Music Box, offers middle and high school students an opportunity to study and play music with professional jazz musicians while learning performance skills, improvisation, jazz theory and history. One-week sessions are held at Francis Parker School's Thiemann Music Center, a state-of-the-art facility with dedicated classrooms and practice studios. Here, students grow musically as they learn to express themselves through the art of jazz improvisation. Students give a closing performance at The Music Box, located in the heart of Little Italy, one of San Diego's premier concert venues. We welcome beginning, intermediate and advanced students at this hands-on workshop designed to nurture their growth as musicians, technically and creatively. The workshop begins Monday, July 9th! To register now, click here!

February 28, 2018- Today's Harlem Topic: Cab Calloway

More on Cab Calloway...

Read full article at:

Cab Calloway

February 27, 2018- Today's Harlem Topic: Claude Hopkins

More on Claude Hopkins...

Read full article at:

Claude Hopkins

February 26, 2018- Today's Harlem Topic: Langston Hughes

More on Langston Hughes...

Read full article at:

Langston Hughes

Jazz Live
will celebrate the great ladies of Jazz on
Tuesday, March 13th
. It will be the first night of our Spring Membership drive and composer and vocalist
Sacha Boutros
will be presenting a program honoring the great female songwriters and vocalists of the past and present. Sacha brings a stellar band to back her up-
John B. Williams on Bass and Tony Tixier on Piano
. Plus, a variety of special guests.
The concert is for Jazz 88 members only. If you are a current member you can reserve up to two free tickets in the Speakeasy. If you are not a member please contact Ken Borgers (619-388-3301) or e-mail him.
As always, Thanks to
Big Front Door Sandwich Shop
for providing food for the Jazz Live artists. Remember, that good ole'
parking pass
and come hungry, because a food truck will be on site! FULL CONCERT / INTERVIEW REPLAY...

February 23, 2018- Today's Harlem Topic: Benny Carter

February 22, 2018- Today's Harlem Topic: Small's Paradise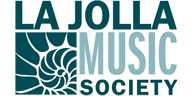 Support Jazz 88.3
while you shop at
Pat Launer's Center Stage