Jazz 88.3 Library Blog - New This Week

Here's the New adds to the Jazz 88 library to be debuted on The New Jazz Thing on Monday, September 26, 2011 between 6 and 8 PM PT.

SYLVIA BENNETT (@SylbiaBennett)– "SONRIE" (Female vocalist, singing the Great Latin Songbook in
Spanish).


AllAboutJazz.com (about 2010 English version?): Within the genre of gentle jazzy love songs, Bennett's treatment of this music delivers a musical experience sure to draw a well-deserved

Smile

.

CHICK COREA (@ChickCorea) / STEFANO BOLLANI (FB, YouTube) – "ORVIETO" (Pianists, performing live, doing
a mix of originals, standards and improvisations).


AllaboutJazz.com (John Kelman): Unlike most duo recordings, Bollani and Corea are

not

split into left and right channels; instead, the two instruments converge towards the center of the mix from lower register to upper, giving

Orvieto

an even greater "you are there" feeling—but "there" isn't in the audience, it's right up there with the pianists. Those familiar with either player will have no difficulty in identifying them here; for those who aren't, does it really matter? Instead, it makes

Orvieto

all the more appreciable for its remarkably empathy, telepathy and synchronicity—symmetry, even, at times—less a duo, and more the remarkable melding of musical minds for a most singular purpose.

CARLO DE ROSA'S CROSS-FADE – "BRAIN DANCE" (Bassist, leading a quartet,
doing progressive originals).


AllAboutJazz.com (Mark F. Turner, March, 2011): There are "musician-for-hire" gunslingers—professionals employed at a moment's notice to bring their skills to a gig or recording. But the mercenary analogy is only a small part of their repertoire, as many of these invaluable side musicians are leaders and composers just awaiting the opportunity to release their own material. Such is the case with

Brain Dance

, by bassist Carlo De Rosa, who has performed with The Chico O'Farrill Afro Cuban Jazz Orchestra, Yo-Yo Ma, Rudresh Mahanthappa, and many others. Of the seven tracks, "Terrane / A Phrase" is the most revealing of De Rosa's abilities: a contemporary opus of expansive writing and improvisation, filled with extensive individual spots, aerial flight patterns, and harmony and dissonance. Its conclusion prompts the question of why it's taken De Rosa so long to record this music. More, please.

ESP (@ESPJazz, FB) – "REACH" (Not the San Diego band, doing all originals with a mix of straight-
ahead and contemporary).




TIM HORNER – "THE PLACES WE FEEL FREE" (Very nice straight-ahead session,
with a variety of band configurations, doing all originals).


Mark Sherman's Blog (the vibest on the date): Horner not only writes in an assortment of time feels, he plays each style with the up-most capability. He is one of our modern masters when it comes knowing what the music needs from the rhythm section. His contributions are played with passion and conviction! His time feels so good. It makes you want to play if you're a musician. It makes you want to move if you're a listener. He is a superb musician!

CLAY JENKINS QUARTET – "GOOD SIGNS" (Trumpeter, leading a quartet, doing
mostly straight-ahead originals).



DAVID LINX / RHODA SCOTT / ANDRE CECCARELLI – "ROCK MY BOAT" (Male
vocalist, with an unpretentious style, doing mostly straight-ahead originals).



TISH ONEY (@TishSings)– "SWEET YOUTH" (Female vocalist, with guitar accompaniment, doing
a mix of standards and originals).
TED ROSENTHAL
TRIO – "OUT OF THIS WORLD" (Piano trio, doing all straight-
ahead standards).
AllAboutJazz.com
:
On Out Of This World (Playscape Recordings), the new collection featuring Rosenthal on piano, bassist Noriko Ueda and Quincy Davis on drums, 10 timeless classics from the golden era of American song craft are rendered in an impeccably lyrical, colorful manner that compels the listener to rethink them. Rosenthal and crew embrace the familiar tunes—reliable standards like "Embraceable You," "People Will Say We're In Love" and "Cry Me a River"—and, without ever losing sight of the melody at the heart, reimagine them from the ground up. Rosenthal thrives on re-creating these cultural cornerstones in his own image.
PONCHO SANCHEZ AND TERENCE BLANCHARD – "CHANO Y DIZZY!" (Two
modern day icons, paying tribute to the progenitors of Latin Jazz).
Latin Jazz Network
:
While the album includes songs originally written and performed by the two legends, it also showcases compositions crafted by other writers that capture the flavor of traditional Latin jazz.
"To me, Latin jazz is the world's greatest music," says Sanchez. "It has the melodic and harmonic sophistication of jazz and American standards, and the flavor and energy of Latin American music. What I'm most proud of is that this music – while it may sound exotic at times – is from America. It was born in New York City, when Chano Pozo met Dizzy Gillespie for the first time in the mid-1940s. They created something that didn't exist before in this country. I'm very proud to take this music all over the world all the time."
STARLICKER
– "DOUBLE DEMON" (Rob Mazurek, leading a trio, doing all
progressive originals).
PopMatters (John Garratt)
:
If you are able to keep up with Chicago trumpeter Rob Mazurek's various side projects, you will know that his new band Starlicker is comprised of three members from his Exploding Star Orchestra. So if you take a 14-piece supernova group and reduce it to a trio, you have something that licks stars. Do with that what you will.
JOHN STOWELL
&
MICHAEL ZILBER
– "SHOT THROUGH WITH BEAUTY"
(Guitarist and saxophonist, leading a quartet, with an edgy mix of originals and
standards).
The Urban Flux
:
Master musicians guitarist John Stowell and saxophonistMichael Zilber team with the Bay Area's first-call rhythm team of bassist John Shifflet and drummer Jason Lewis, crafting a unique and dynamic recording of modern jazz that transcends the whole. Telepathic exchanges are in abundance as the group tackles a compelling mix of originals and compositions from Kenny Wheeler & John Scofield.
CORY WEEDS
– "JUST LIKE THAT" (Typical straight-ahead grooves from this
saxophonist, doing mostly originals).
CDBaby
:
Cory Weeds is at it again this time featured on the alto saxophone with the stellar piano trio led by pianit Tilden Webb backing him up. It features award winning bassist Jodi Proznick and drummer Jesse Cahill. An eclectic mix of originals, a swinging standard and a reworking of a classic John Hiatt tune.
Plus...coming up 10/3....
George Benson - "Guitar Man"
Chico Hamilton - "Euphoric"
Reuben Wilson Trio - "Revisited"
Cecilia Coleman Big Band - "Oh Boy!"
Ali Ryerson - "Con Brio!"
Kevin Kizer Quartet - "Aspects"

Here are the tunes we are adding to the Jazz 88 New section and library AND I will be featuring on The New Jazz Thing with Vince Outlaw this Monday, September 12, 2011 between 6 and 8 PM PT (in addition to interviewing Josh Nelson and Tierney Sutton who we added last week).


RAHSAAN BARBER (FB, @rjbsax)– "EVERYDAY MAGIC" (Young saxophonist, leading a group of young musicians, doing all original material).
Blogcritics (The Dirty Lowdown): This is a great debut for the label and a more than fine sophomore effort from Rahsaan and Everyday Magic. It may not be elevator music, but it is going nowhere but up.
SHARON DuBOIS (FB)– "HERE I AM" (Local vocalist, backed by local musicians, doing all original tunes. Lots of overdubs of her voice).
San Diego Reader (Robert Bush): In its strongest moments, Here I Am floats along with a jazz-funk groove reminiscent of the 70s Crusaders, or, on some tracks, the sophisticated feel of 80s era Steely Dan. It takes a tight band to pull that off.
ECHOES OF SWING – "MESSAGE FROM MARS" (New takes on early swing classics. Neo-swing, if you will).
The Jazz Society of Pensacola (Norman Vickers): This group combines the styles of small-group combos of the '20s and '30s with modern techniques with wonderful toe-tapping result. There is a mix of jazz standards with their own compositions. I'm also a fan of classics which are "swung." Three examples of this style are "Butterfly Chase" based on a Chopin Etude, Fritz Kreisler's "Liebesleid: and Shostakovich's "Gavotte."
"Message from Mars" wins
PRIX DE L'ACADÉMIE DU JAZZ in Paris
and is awarded the
GERMAN RECORD CRITICS' AWARD
BILL FRISELL (FB, @BillFrisell) – "ALL WE ARE SAYING…" (Edgy guitarist, paying tribute to John Lennon, with interesting and faithful takes, on familiar tunes).
AllAboutJazz.com (Music and More by Tim Niland): In guitarist Bill Frisell's liner notes to his most recent LP, he writes about being contacted to perform a special concert of John Lennon compositions. He and the band enjoyed it so much that they continued to tour, playing mostly of the music heard here to an excellent response, and then entered to studio to record. Overall this album works pretty well and could serve as an excellent gateway or conduit to fans of pop music that are interested in exploring jazz. The band understands that Lennon's music speaks for itself, and with a few modifications they allow it to do so quite beautifully
YARON GERSHOVSKY - "STATE OF MIND" (Manhattan Transfer's pianist, leading a trio, doing mostly standards, with the group guesting on one track, and Janis Siegel on another).
Earthworks Audio: A Summa Cum Laude graduate of Berklee College of Music, Yaron has launched his musical career touring with Pharoah Sanders, and recording with Wayne Shorter on his album "Atlantis". Since 1979, Yaron has been the Musical Director and Pianist/Keyboardist for the world-renowned vocal group The Manhattan Transfer. Yaron's work was featured on the Broadway stage as well.
ALLAN HARRIS (FB,@AllanHarris) – "OPEN UP YOUR MIND" (Male vocalist, backing himself on guitar, doing mosty originals. Some track border on smooth jazz).
Powerderfinger Promotions: Always known as a singer's singer, in Open Up Your Mind Harris also gets the opportunity to show off his deep songwriting talent while letting the music world know that he can hold his own on guitar. Harris has a rich history in the jazz world, CNN referred to him as one of the "three best male jazz vocalists in the country."
PAMELA HINES – "LUCKY'S BOY" (Pianist, leading a trio, with vocalist April Hall, singing all Pamela's originals).
CDBaby: Jazz pianist/ composer Pamela Hines presents nine new vocal jazz originals that are sure to be part of the contemporary American Songbook. Soulful and Blues- oriented April Hall puts her vocal stamp on these clever, fun and inspiring tunes. John Lockwood is on bass with Les Harris, Jr. on drums. The result is and outstanding selection of jazz music that is sure to make an impact with jazz fans.
Hines has made a solid contribution to the history of jazz piano with her seventh CD on the Spice Rack label and more works on other labels. She was a guest on Piano Jazz with Marian McPartland in 2000, thanks to a critically acclaimed debut CD in 1998 with Bob Moses, Rick McLaughlin, Darren Barrett and Jaque Swarz-Bart.

"WYNTON MARSALIS (FB, @WyntonMarsalis), & ERIC CLAPTON (FB, @EricClaptonNews) PLAY THE BLUES" (More of an early-
swing style recording, with a old swing version of "Layla").
JazzReview.com: Reprise Records captures the magic of these unprecedented shows from earlier this year on CD and as a CD/DVD combo that both feature selections taken from the two public concerts (April 8-9), as well a special performance for Jazz at Lincoln Center's annual gala (April 7). Marsalis says the group combined the sound of an early blues jump-band with the sound of New Orleans jazz to accommodate the integration of guitar/trumpet lead, a combination that gave the musicians the latitude to play different grooves, from the Delta to the Caribbean and beyond.
RENOLDS JAZZ ORCHESTRA (FB) – "THREE PENNY OPERA-LIVE IN AARAU" (All-star big band, playing Kurt Weill's music from his most famous work).
FAME (Mark S. Tucker): As before, the band here includes honored vets Randy Brecker and Miroslav Vitous, though every member is a superior musician. Many are the solos and just as numerous the influences and stylings—catch the Brubeckian take on Instead of Song, f'rinstance. One is also as likely to encounter a ululatingly enthralling Pharaoh Sanders cum Anthony Braxton voicing (Wedding Song for the Poor) as the aforementioned Dave, with Freddie Hubbardisms, Steve Coleman inflections, and of course the personalities and mindsets of the players themselves tossed in for a constantly morphing landscape. Everything is a kaleidoscope of surpassing skill and coloration.
JOAN STILES – "THREE MUSICIANS" (Joel Frahm and Matt Wilson join her, in mostly progressive versions of familiar tunes).
Amazon.com: Three Musicians is NY-based pianist/composer, Joan Stiles' 3rd CD, a joyful, interactive outing with Joel Frahm (sax) and Matt Wilson (drums). The trio glides and grooves through various jazz styles in brilliant but accessible explorations of standards, show tunes, Monk, Strayhorn, Mary Lou Williams, and even some Beatles and Clapton. Highlights include collages on LOVE - My Funny Valentine meets Sunshine of Your Love and MONEY - Brother, Can You Spare a Dime? meets Can't Buy Me Love. Stiles' compositions - West End Boogie, a soulful, rhythmic blues, and the Gillespie/Dameron inspired Bebopicity add to the eclectic mix. Hurly-Burly (Stiles' last CD) garnered a 4-star Downbeat review and topped Jazz Week Radio charts.
SUSANNAH (Martin) & PABLO – "TROPICOS SUR" (Female vocalist, doing the great Brazilian songbook).
CUONG VU (FB)– "LEAPS OF FAITH" (Pat Metheny's trumpeter, in a very progressive outing).
AllAboutJazz.com (C. Michael Bailey): The stark juxtaposition of the familiar with the chaotic deepens understanding of the melody. Vu introduces what he is trying to do with the familiar before venturing into the unfamiliar, to provide a better understanding of his vision. This music is the collision between the secure and consonant with the disruptive and dissonant: meaning it reflects real life, where there are no white picket fences, only chain-link ones protecting paradise.
ANDREA WOLPER (FB, @AndreaWolper) – "PARALLEL LIVES" (Female vocalist, singing a mix of standards and originals).
Critical Jazz: "Parallel Lives" is an evocative sound scape collection ranging from Broadway to jazz beatnik to bebop and it is this very proud collection of music that defies standard categorization that makes it so captivating to enjoy. "Parallel Lives" is a celebration of musical diversity at its very finest. A vocal master class for where jazz vocalists should be heading today!

Here's the new batch of music being added to the Jazz 88 Music library and playlist, debuting on The New Jazz Thing with Vince Outlaw on Monday, September 5, 2011 6-8 PM PT!

ROY ASSAF / Ronen Itzik / Jorge Roeder / Augmented Reality (FB, Reverbnation) – "AUGMENTED REALITY" (Pianist first session leading a trio. Mostly
orginals).


About.com (Jacob Teichroew):

Augmented Reality

is lush and yet subtle, and with a range of stylistic influences, it achieves a sophisticated, understated presence. It is exciting to imagine how the music will sound as the band grows more seasoned around it, begins to take bigger risks while continuing to use melody as its inspiration.

CHRISTIAN FABIAN – "WEST COAST SESSION" (Bassist, leading a core trio, with
all-star guests, doing straight-ahead originals and jazz tunes).


NICOLE HENRY (FB, @nicholehenryjazz, YouTube) – "EMBRACEABLE" (Female vocalist, doing a mix of standards,
blues and new tunes).


AllAboutJazz.com (Larry Taylor): With the release of her fifth album,

Embraceable

, vocalist Nicole Henry pleasingly brings together a range of styles—smooth and mainstream jazz, along with pop and gospel. Henry's stated mission with this record is to take large steps in new directions, and she accomplishes this with a sweet, accessible voice that serves up lyrical ballads, as well as dishing out large helpings of soulful blues and gospel.

JAKE HERTZOG (FB, YouTube) – "EVOLUTION" (Extreme electric guitar).


The Jazz Word: Jake Hertzog, now with a handful of recordings under his belt, is one of the very few prolific young guitarists to convincingly embrace the potential of blending a jazz and rock style of performing. What stands out in Hertzog's playing, aside from a comprehensive knowledge of his instrument, is a willingness, regardless of style, to put it all on the line.

TIM MAYER – "RESILIENCE" (Saxophonist, with many all-star guests, doing a
collection of straight-ahead jazz tunes).


Mitch's Muse:

Mayer's platter swings from the get-go. A few tracks have additional players for a richer sound-a bit plush, a hair away from lush, with thoughtful yet vigorous arrangements in the vein of Tadd Dameron, Don Sebesky, and pre-1965 Gil Evans

.



JOSH NELSON (FB)– "DISCOVERIES" (Pianist, leading a variety of configurations, doing
all but one straight-ahead originals).


Critical Jazz: Cerebral jazz? In an incredibly unique if not personal release, Nelson takes his appreciation for the writings of Jules Verne among others and transforms this literature into a conceptualized presentation of sonic imagery that lives and breathes on its own. An incredibly thoughtful organic pulse drives the forward motion of this sonic adventure with great care and artistic touch. Nelson's music is (for me) not Ipod friendly, no good jazz worth listening to is. "Discoveries" contains intricate and involved interplay between Nelson and his musical companions that is exciting, fresh and alive to the point where mere headphones could not possibly transfer the musical experience adequately.

BOB SHIMIZU (YouTube, – "FIRST & MONROE" (Guitar-led contemporary jazz session).


CDBaby:

On this outing, Bob Shimizu has shown real bravery by not allowing the influence of the Smooth Jazz broadcast idiom's whimsical rules or, the tradition and "commandments" of the Jazz Police to alter the musical vision. Bob Shimizu has simply recorded a true contemporary jazz record in the most honest sense and, most importantly, he's simply made great music!



TIERNEY SUTTON – "AMERICAN ROAD" (Female vocalist, doing a mix of show
tunes, gospel and Americana).


Critical Jazz: Organic but deep rooted in tradition this exquisite release is perfect from start to finish."...take on her own unique, slightly eclectic but incredibly accessible spin on the Great American Songbook thus releasing an almost instant classic."
Challenge Records: "We first started looking at an 'America'-themed CD three or four years ago," says Sutton, whose vocal style has been described as "soft as silk and smooth as fine bourbon" by the Chicago Sun Times. Circumstances led the group in a different direction at the time, the result being 2009's Desire, which earned the group its third consecutive Grammy nomination for Best Vocal Jazz Album.

But the concept that gave ultimately gave rise to American Road stayed with Sutton and the band—Christian Jacob (piano), Kevin Axt (acoustic and electric bass), Trey Henry (acoustic and electric bass) and Ray Brinker (drums and percussion)—until, having spent countless days and nights traveling America's roads and playing in her towns and cities, they were able to finally bring it to fruition. All of the arrangements on American Road were conceived by the entire band, which, said The New York Times, has "refined the kind of rapport that could only be achieved over time…providing a continuous flow of support, strength and inspiration."

BILLY WHITE – "FIRST THINGS FIRST" (Straight-ahead octet, doing all originals).


AllAboutJazz.com (Dan Bilawsky):

First Things First

is as apt a name for a debut album as anybody could come up with. While this marks pianist Billy White's first leader date, he already has plenty of impressive musical experience under his belt: spending his college years earning a degree in ethnomusicology from UCLA; working with a jazz/hip-hop hybrid group Heezbus, while living in Paris; studying Gnawa trance music in Morocco; and writing some music for films. Eventually, the San Francisco native landed in Brooklyn, NY and began focusing his attention on writing and playing piano. This album is the fruit of that labor and it's rife with exciting compositions and strong group interplay.

CHIP WHITE – "More DEDICATIONS" (Drummer, leading an all-star band,
doing his originals, with a disc of poetry included).


CDBaby:

This recording is Chip's fourth as a leader and composer. The others are "Harlem Sunset" (Postcards, 1994), "Music and Lyrics" (Dark Colors, 2005), and "Double Dedication" (Dark Colors, 2008). The poems on Chip's CDs come from his book of more than 100 poems for famous jazz musicians, "I'm Just the Drummer in the Band."

RON CARTER – "RON CARTER'S GREAT BIG BAND" (Bassist, leading a big band, and swinging
straight-ahead on many familiar tunes).


Critical Jazz: This is the first ever big band recording for the 74 year old Carter and he pulls this off as though this was his primary if not favorite means of musical expression. A smoking hot ensemble that swings with the kind of pop that would give the listener the impression this was a working ensemble years in the making.
Recent interview with Ron.
A photo of the band with arranger Bob Freedman.



ARMEN DONELIAN – "LEAPFROG" (Pianist, leading a quintet, doing all originals, very edgy).


AllAboutJazz.com (Dan Bilawski): While cohesion and individuality, by their very definitions, may seem to be at odds with one another, the music on

Leapfrog

reconciles these two opposing ideals without a problem. For his ninth date on the Sunnyside label, pianist Armen Donelian has together a program of strikingly modern originals that showcase the cutting edge talent and simpatico sensibilities of his band.

Leapfrog

proves to be light years beyond many other albums that wear the modern jazz label, because the individual contributions and the confluence of the group are of equal value, and Donelian deserves plaudits for balancing that equation and producing such a work.

KYLE EASTWOOD – "SCENES FROM THE CHATEAU" (Bassist, leading a straight-ahead session,
with funky undertones).


AllAboutJazz.com (Bruce Lindsay): yle Eastwood's career encompasses the writing of film soundtracks, as well as the life of a jazz composer, bandleader and bassist. On those seemingly rare occasions when he isn't working, Eastwood spends much of his time in France.

Songs From The Chateau

is his fifth album since 1998's debut,

From There To Here

(Sony), and his fourth for British Candid label. It finds Eastwood recording in the country he loves, at the 15th century Chateau Couronneau in the Bordeaux region. The range of styles is wide, demonstrating the influences from across the world that Eastwood has absorbed into his writing and playing. It's full of strong compositions from Eastwood, and virtuoso playing from every musician, but never feels forced, or competitive: no showboating, no unnecessary technical complexity.

FLUTEUS MAXIMUMS – "ONE SESSION-ONE TAKE" (Funky versions of many familiar songs).


CDBaby: 16 songs were recorded in 4 hours, live, in a tiny, one room studio in northern California.
All songs were done in one take including Hammond B3 (dubbed in the same session).

BIELLO/WEYAND – "FOURTHOUGHT' (A quartet, doing mostly originals. Way out sax solos deem it
appropriate for nights only).



DAN JACOBS QUINTET – "PLAYSONG" (Trumpet-led ensemble, doing a mix of tunes, straight-ahead).



JACOB FRED JAZZ ODYSSEY – "THE RACE RIOT SUITE" (Very progressive, way out there).


Interview with Chris Combs

JAZZ LINKS ENSEMBLE – "THE DRIVE" (Ensemble of the Jazz Institute of Chicago, doing a collection
of jazz tunes).


CDBaby: This two year labor of love features an ensemble of the next generation of jazz performers whose debut on this CD project is just the beginning. "The Drive" aptly titled after one of the original compositions on the CD, signifies what it takes to be a young jazz performer. The selected tunes exemplify the passion of these young musicians for this ageless music. Accompanied by Producer and Mentor for the project, Robert (Baabe) Irving, III; with Ari Brown and Corey Wilkes on some numbers, the performers not only had an opportunity to "shine" but to do so along-side world renowned Jazz artists.

VINCENT LYN – "HEAVEN BOUND" (Pianist, leading a variety of ensembles, doing an eclectic mix of
jazz, latin and classical).


AllAboutJazz.com (Edward Blanco):


Heaven Bound: indeed, what an appropriate choice of words to title pianist Vincent Lyn's project. The album is a wonderful collection of jazz, bossa nova, samba, Afro-Cuban rhythms and delicate classical interpretations. The fourteen-piece repertoire is an even blend of melody-rich originals and well-chosen, uncommon jazz standards. The music is engaging, sophisticated and highly pleasurable from start to finish, with no fillers, as every tune is a keeper and deserving of airplay consideration.

Lyn is an interesting professional, whose love for music does not really define the person behind it. Lyn is a martial arts expert—a Kung-Fu star and teacher with his own academy—a kickboxing champion, model and Hong Kong film star, with nineteen movies to his credit. But music has always been one of his first loves. and to that end Lyn honed his skills through studies at the renowned Boston Conservatory of Music, Yale University Music School and Manhattan School of Music.


FRANCISCO MELA & CUBAN SAFARI – "TREE OF LIFE" (Progressive session, featuring a couple of
vocals by Esperanza Spalding).

JazzTimes.com
:
Drummer

Francisco Mela

presents his second release on Half Note, a tour-de-force featuring 10 newly conceived compositions. With the help of his band,

Cuban Safari

, Mela offers a passionate fusion of Cuban polyrhythms and propulsive modernism. Renown for his play with Joe Lovano's Us Five, Mela and the full scope of his musicianship take center stage with an unexpected turn as a vocalist, duetting with pianist Elio Villafranca, and trading improvs with Special Guest

Esperanza Spalding

.

Tree Of Life

is spirited evidence of Mela's distinguished place among young group leaders.
UNIVERSITY OF NORTH TEXAS ONE O'CLOCK LAB BAND
– "LAB 2011" (Great college big band,
doing their annual showcase of talent).
JASON RASO – "THE RED ARROW" (Guitarist/bassist, leading a variety of ensembles in a straight-
ahead session).
EarShot (Shelley Gummeson)
:
It has been said Jason Raso has a jazz head and a funk heart. The two have been introduced in The Red Arrow
. Jay comments on the duality, "The head can sometimes play games and push you away from some things. I still want a groove and my hope is that those two sides continue to blend."
GREG REITAN (
FB
)– "DAYBREAK" (Nice, straight-ahead, jazz piano trio).
Critical Jazz
:
"Daybreak" is the third releas
e for Reitan on the Sunnyside label whose artistry may be best compared as a musical frame of refernce to a cross between Keith Jarrett and Dave Grusin. Subtle nuances on a grand scale. This small yet mighty trio gives us something new with each subsequent spin of the disc.
CLAUDIO RODITI – "BONS AMIGOS" (Nice straight-ahead release from this trumpeter, with brazilian
undertones).
AllAboutJazz.com (Andrew J. Sammut)
:
Roditi's high note displays and mixing board effects sound as though he's smiling from behind the horn. He's having fun and is not out to impress. Claudio Roditi and his amigos don't have to worry about showing off, unless warmth, melody and humor sound intimidating.
ERNIE WATTS – "ALIVE" (Saxophonist, recorded live in Europe, with his quartet, doing originals and
couple of jazz standards).
ErnieWatts.com
: (2004)
Released on Watts' own Flying Dolphin label, ALIVE begins a new chapter for the artist. "This is my first recording where I had complete control," notes Watts, "All the creative decisions were mine, from the tunes to the final mix. That freedom produced this CD. It shows who I really am as a musician."
JazzTimes
: "
The

Brussels Jazz Orchestra

(BJO), led by founder and Artistic Director Frank Vaganée, once again reinforces its reputation as one of Europe's premier big bands, a group that "manifests love," according to Grammy-winning arranger Maria Schneider.

Kenny Werner

and the BJO have joined forces to create the perfect canvas for Werner's lush compositions and arrangements. The

Institute of Higher Learning

features 5 tracks, among them the opening "Cantabile," a three-movement suite showcasing Werner's progressive touch. It was inspired by and dedicated to Bob Brookmeyer. Liner notes by Maria Schneider."
JACK WILKINS – "THE BLUE & GREEN PROJECT" (Saxophonist, doing great straight-ahead
interpretations of American roots music).
JazzLoft
:
This project involved researching Appalachian Mountain culture and environment as the inspiration for a series of new compositions, which combine the musical inspiration of American roots music—blues, gospel, jazz, mountain music, New Orleans traditions—with the subjective inspiration of Appalachian Mountains. Jack Wilkins is the Director of Jazz Studies at the University of South Florida in Tampa. An accomplished jazz saxophonist, he has released two CDs as a leader and appears as a sideman on a number of other jazz and commercial recordings.

Here's what's going into the New section of the Jazz 88 Music Library this next week and will be debuted during The New Jazz Thing on Monday, August 22, 2011, 6-8PM PT...Tune In!!. It's all about the New!

LAILA BIALI (@LailaBiali, FB)- "TRACING LIGHT" (Female vocalist/pianist, with a straight-ahead mix of standards, obscure tunes and originals).


Israbox: "Laila Biali has had quite a year – a new gig as backing vocalist with Sting, a

new baby

and now a

new CD

. Tracing Light is the third solo album for the Vancouver-raised, Toronto- and New York-based performer and composer."

NORMAN DAVID & THE ELEVENTET (FB)- "AT THIS TIME" (Large ensemble, doing all straight-ahead originals).


Free MP3
AllAboutJazz.com: "David has been leading this group for a few years, and as they find their groove and release their first CD,

At This Time

(Norman David/Coolcraft, 2011), they are deservedly being heard all over the Delaware Valley and beyond. They deliver a relentlessly swinging and ear-popping sound while at the same time offering nuances, subtleties, and creative ideas that generate interest for the more serious listener. David's lightly leavened "emcee" persona is deceptive, dissimulating as a somewhat shy suburban outcast, with wry humor so bad that it's good. Thus, it's a shock at first to hear how well this band delivers its grooving sophisticated sounds. David, known also as a clarinetist, plays a mean soprano sax with this band, while contributing superb arrangements of originals and standards that evoke echoes of great predecessors (for example, the Maynard Ferguson band, as well as shades of Duke Ellington, Glenn Miller, and the Gerry Mulligan Concert Jazz Band, perhaps its closest ancestral cousin), while maintaining a distinct sound of its own. That sound has the precision, timing, and expression of a small group along with the dynamic energy of a big band."

SAMMY FIGUEROA (@congas88, FB, YouTube)& HIS LATIN JAZZ EXPLOSION - "Urbannature" (Jazzy latin, straight-ahead).


Digital Jazz News: Sammy spent roughly two decades in New York working with the likes of Miles Davis and Sonny Rollins with whom he is currently touring. One day Sammy decided to roll the musical dice and he headed to South Florida. Figueroa landed firmly in the middle of one of the hottest Latin jazz scenes anywhere which naturally jump started his musical creativity which has earned the two Grammy nominations previously mentioned and with this release perhaps the third time will indeed be the charm!

MIKE GARSON (@MikeGarson, FB) - "THE BOWIE VARIATIONS" (Nice solo interpretations of the music of David Bowie, for whom Mike used to play).


Independent Ethos - Mike Garson talks about David Bowie Variations (interview with Hans Morgenstern: "I had been thinking about the Bowie album for a very long time, and I was thinking of doing it as a jazz treatment with a band and guitar and sax, but that didn't feel good. I was thinking of doing covers with a lot of great singers I worked with, and that didn't fly for me. So each time I'd let it go for months and months. I even talked, 10 years ago, to

Tony Visconti
[a longtime producer of Bowie's albums] about a concept, and he was into it, but some record company at the time, I don't know who they were, they didn't have the budget I was looking for, and I was not going to do it with a small budget. It had to be done right. Then, a good friend of mine who's a journalist in France and also a singer/songwriter and has written a book on David Bowie, his name is Jérôme Soligny, he said, 'Mike, the obvious thing is playing solo piano. Just play the music how you feel,' and I said, 'Jesus, why didn't I think of something so simple?'" (laughs).So it's a very honest album, Hans … because that's all I do. I'm an improvising musician."

GIACOMO GATES - "THE REVOLUTION WILL BE JAZZ" (Vocalist, with straight-ahead interpretations of the music of Gil Scott-Heron).


Jazz Wax (Marc Myers): You listen to this album and it could easily have been recorded
in 1964. Giacomo brings a Greenwich Village feel to this music—the summer strum of acoustic guitars in Washington Square, the gentle energy of Vespa scooters and the toy-like grind of the old VW Bug engine accelerating at a traffic-light change.

DONALD HARRISON / RON CARTER / BILLY COBHAM (@GladBash)- "THIS IS JAZZ" (These three go pianoless, recorded live at The Blue Note).


Amazon.com: For their second Half Note issue, the power trio of Donald Harrison, Ron Carter and Billy Cobham declare themselves spokesman for a kind of exploratory improvisation and interplay known only to seasoned jazz professionals. Staunch individualists all, they come together with a unified voice - at once steeped in jazz's richly variegated traditions yet forward-thinking in the cause of new creative expression. The group play here is all about a stylized vision of call and response, featuring guys with excellent listening skills and the means to keep the conversation compelling.

ROGER HUMPHRIES - "KEEP THE FAITH" (Drummer, leading mostly a quintet, in a straight-ahead session).


CDUniverse:
"It's not about me. It's about the music," says Roger Humphries. "I've had the idea to do this album for a long time. It was just a matter of getting the right tunes and the right flow." The album is entitled "Keep the Faith" and appropriately reflects Roger's deep and abiding respect for the musical gift he has and his ability to share that gift with others. His name and his musical reputation as a national and international icon are why we as a listening audience or fellow musicians understand Roger when he says, "It's about the music."


RUSS MULLEN AND THE JAZZ ASSOCIATES - "CITYSCAPE" (Mix of straight-ahead, contemporary and latin grooves).


CDBaby:
The CITYSCAPE album is like a musical tour through the neighborhoods of a major city. THE WALK is a jazz-rock piece with a catchy melody and a good beat. SPENDING TIME WITH YOU is an upbeat Bossa Nova with a good hook. You will find yourself singing this melody. GLIDING is a Jazz Waltz that is free-flowing similar to a bird soaring through the air. BAJA CALIENTE is Hot, Hot, Hot. This Latin Jazz piece makes you want to get up and dance. CITY LIGHTS is a Straight Ahead jazz piece that gives you the feel of going out for a night on the town. SANTA MONICA SUMMER is a Bossa Nova with a happy sound that feels a summer vacation. LONELY CITY has a haunting melody and beat. It gives you the feeling of being alone in a new city and not knowing anybody yet. BLUES FOR DARLENE is not really a blues but rather an upbeat Samba that is sure to have you dancing in your seat. WALKIN' THE PARK is just what the title says like a walk in the park. This Reggae-Swing piece will have you visualizing a day in the park with all of the families having picnics and enjoying the day. TIME SQUARE is like a trip back into the city with all the hustle and bustle you might find in Time Square. FUNKIT is a funk tune that sounds like it could have come out of the 70's, it's got a good strong beat that's sure to get you moving. LA CABANA is a Bolaro that was written on a beach in Mexico during a vacation.

SWINGADELIC (FB, YouTube) - "THE OTHER DUKE-TRIBUTE TO DUKE PEARSON" (Big band versions of Duke Pearson compositions).


AllAboutJazz.com (Dan Bilawsky): Another Duke served as an A&R man for Blue Note records from 1963 to 1971, performed as a sideman on piano on a slew of recordings for the label during this period, wrote such classics as "Cristo Redentor" and "Idle Moments," and released a string of fabulous, but underappreciated recordings under his own name. This Duke often gets slighted or overlooked, but not this time." "The genesis for this project was bassist Dave Post's love for Pearson's music, but the entire band and its regular audience at Maxwell's in Hoboken, New Jersey, had no trouble buying into the pianist's compositions, so an album-length tribute seemed to be in order."

CEDAR WALTON (FB)- "THE BOUNCER" (Pianist, leading a quintet, in another solid straight-ahead session, doing mostly originals).


BBC (Martin Longley): The Bouncer "is totally not a security guy," says Cedar Walton, the venerable 77-year-old Texan jazz-pianist who's played beside John Coltrane, Max Roach and Art Blakey. This latest documentation of his art opens with a title-track that's spirited and, yes, bounces along with a bright, airily optimistic swagger, rippling with ebullient horns. This is how Walton's using the term, and his description remains apt for the entire disc.

MIGUEL ZENON (FB, @MiguelZenon, YouTube )- "ALMA ADENTRO: THE PUERTO RICAN SONGBOOK" (Saxophonist, doing mostly latin tunes, with some orchestral backing).Schedule: Playing UCSD in November!


AllAboutJazz.com (Dan Bilawsky): While calling somebody a "star" in jazz might seem like an oxymoron, when considering the lower-than-deserved profile of the genre on the national and international stages, Zenon fits the bill like few others. As of the recording of this 2011 album, Zenon, only in his early thirties, has already carved out a place as one of the defining saxophone voices of his generation. Having already received a Guggenheim Fellowship and MacArthur Fellowship (a.k.a. the "genius grant") at such an early age, some feel that he has been wrongfully fast-tracked in a genre where the experience of elders is usually prized over the enthusiasm and creative spirit of youth; but his solo albums and continuing work with the SFJAZZ Collective, as the only remaining charter member of that groundbreaking group, have confirmed how deserving he really is of all of the positive press, awards and honors that have been thrust upon him.




Here are the discs we are adding to the Jazz 88 Playlist and Library the week of August 15, 2011. Great to see San Diego represented well with new discs by Russell Bizzett and Candy Kayne / Sue Palmer, along with some personal favs like Avishai Cohen and Sam Yahel.


I will be debuting as much of this new as possible on The New Jazz Thing, Monday, August 15, 2011 between 6 and 8 PM PT, so tune in!!

JOHN BASILE (– "AMPLITUDE" (Guitarist, playing solo with overdubs, with a mix of
old & new standards and originals).


AllAboutJazz.com: Though initially intended as references for performances with perhaps another guitarist or instrumentalist, the process became so creatively challenging and intriguing, that I ultimately decided to seize this opportunity to overdub all the tracks in what made musical and conversational sense. Years ago, Bill Evans'

Conversations with Myself

was a great inspiration in this regard With the iPhone revolutionizing our pop-culture, I thought why not use it and see where it takes me?

RUSSELL BIZZETT – "DREAM STREET" (Local trio, doing all standards, straight-
ahead).



AVISHAI COHEN (FB, @AvishaiCohen, YouTube) – "SEVEN SEAS" (Bassist, leading a straight-ahead session with
vocals, doing mostly vocalise tracks).


AllAboutJazz.com (NeNad Georgievski):

Seven Seas

is another exceptional chapter in the Cohen catalog, one that showcases a willingness to stretch itself to the breaking point and open up the music to a wider array of approaches. It is one of his most spontaneous recordings, with both disciplinarian and freewheeling sense of adventurous interaction. In general, there is a spirit of true exploration on his records which is also evident here, with adventurous improvisation added to that blend of Mediterranean melodies (with touches of Ladino/Judeo-Spanish heritage) and the art of jazz.

TIM COLLINS – "CASTLES AND HILLTOPS" (Vibraphonist, leading a quartet, doing
all but 2 originals, those 2 were written by Bjork and Tom Petty).

MIKE COTTONE
(
@MikeCottone
)– "JUST REMEMBER" (Trumpeter, leading a quintet, in a straight-
ahead outing).
GEORGE GILLIAM
– "STEPPIN' LIGHTLY" (Straight-ahead guitar trio).
JERRY GONZALEZ
– 'Y EL COMANDO DE LA CLAVE" (Latin jazz trumpeter, with
some vocal tracks, can also be played straight-ahead).
CANDYE KANE
/
SUE PALMER
(
FB
,
@SuePalmer_Piano
,
YouTube
)– "ONE NIGHT IN BELGIUM" (The 2 ladies,
performing live).
Candy Kane and Sue Palmer's telepathic musical rapport (George Varga)
: Kane, a boisterous, sometimes bawdy singer, with a big voice and an even bigger heart, first began playing with ace pianist Palmer in 1991 at the Belly Up in Solana Beach. Their near-telepathic musical rapport was immediately apparent, fueled by their shared passion for blues, boogie-woogie, swing, jump-blues and other earthy American music styles.You can savor that rapport on the recently released "One Night in Belgium," an intimate live duo album Kane and Palmer recorded in 1999 in Eeklo, Belgium.
CHUCK LOEB (@ChuckLoeb)– "PLAIN 'N' SIMPLE" (Smooth jazz guitarist, in a straight-ahead,

organ trio session, with some horns and vocals).
SmoothJazzDaily
: Tweety Records is proud to present
Chuck Loeb
's latest CD
Plain 'n'Simple
, his seventeenth as a solo artist. It is an organ trio project, featuring Pat Bianchi on the keys and pedals, and Chuck's fellow Fourplay band member Harvey Mason on drums. The CD represents a new direction for Chuck, while at the same time harkening back to his earliest influences as a jazz guitarist. From the beginning, he was drawn to the organ trio sound by his love for the early Wes Montgomery records, as well as the hallmark Jimmy Smith recordings of the 1960's. The repertoire includes eight Loeb originals, two gems penned by Mason, and a couple of standards too. The music is swinging, funky, lush and exciting from note one, and stays that way to the very last drop. Chuck's fans will find the excellence in playing, sound, and production that they have come to expect from him, as well experiencing a side of the artist that they may have never heard before.
LARRY VUCKOVICH
– "SOMETHIN' SPECIAL" (Pianist, leading a quintet, doing
jazz standards).
Amazon.com
:
Something Special
, this newest offering from Larry Vuckovich, creates a strong 'Blue Note' flavor of soulful, swinging jazz. The selections reflect the pianist's important early influences, honoring the jazz masters who inspired him when he first began playing jazz. Vuckovich runs his deft fingers across the keys on some rare compositions, such as Horace Silver's languid
Enchantment
and Sonny Clark's
Somethin' Special
, the album's title track. He presents guest artist, classic tenor saxophonist Scott Hamilton, in a slightly different light from Scott's past recordings. Hamilton shines as he plays compositions of the bebop masters, newly introduced to him, such as Dexter Gordon's
Cheese Cake
, as well as the Clark piece, and the funk classic of Ben Tucker's
Comin' Home Baby
. This studio recording developed out of a 2011 Northern California tour Vuckovich helped arrange for Hamilton.
WESTCHESTER JAZZ ORCHESTRA
(
FB
) – "MAIDEN VOYAGE SUITE" (Big band
versions of Herbie Hancock tunes).

NYTimes.com (Philip Lutz)
: The recording made last month at Bennett Studios, "Maiden Voyage Suite," will consist of original arrangements of tunes from Mr. Hancock's 1965 album "
Maiden Voyage
." The suite was enthusiastically received twice in concert, though it became a candidate for recording only when the orchestra won a $10,000 grant from the
Aaron Copland
Fund for Music. The award was announced last June. The recording session, Mr. Holober said, was "definitely overdue."
SKIP WILKINS
– "AFTER" (Pianist, following up his standards release, with an edgy
collection of originals).
Philly.com
: The current Lafayette College jazz professor, who is relocating to Europe, says he made
After
for his grown children who had left home. The intuitive set with drummer Jeff Hirshfield and bassist Scott Lee projects a warm, rich tone and a questing vibe at times. The title track certainly produces righteous heat.
WARREN WOLF
– "WARREN WOLF" (Vibraphonist, leading a straight-ahead
session).
The Urban Music Scene
:
It's no exaggeration to state that the release of

Warren Wolf

, the eponymous debut album for Mack Avenue Records by

Warren Wolf

, will make it as apparent to jazz fans as it already is to jazz insiders that the 31-year-old vibraphonist is the next major voice on his instrument. Joined by a unit of authoritative swingers (bassist

Christian McBride

, pianist

Peter Martin

, drummer

Greg Hutchinson

, alto and soprano saxophonist

Tim Green

, and, on two tracks, trumpeter

Jeremy Pelt

), Wolf offers a ten-piece program that admirably represents his singular blend of efflorescent chops, muscular attack, lyric sensibility, harmonic acumen, encyclopedic knowledge of hardcore jazz vocabulary, tireless groove and downright musicality.
"I'm trying to bring forth what most cats did back in the day, coming out right at you swinging, nice and hard, not a lot of hard melodies or weird time signatures," Wolf says. "I like to play really hard, fast and kind of flashy. I like to take it to a whole other level."
SAM YAHEL
– "FROM SUN TO SUN" (Pianist, playing organ on some tracks, doing
mostly originals. A little on the edgy side).
Origin REcords
: After establishing himself as one of the world's foremost organists over the last decade, Sam Yahel showed off a new side in 2009 with a critically acclaimed piano trio recording that highlighted his broad musical interests and the dynamic interplay of his seasoned band. Now in their tenth year, bassist Matt Penman and drummer Jochen Rueckert again join Yahel as he engages with both the Hammond B3 and piano for an inspired album of fresh originals, and classics including "So in Love" and "A Beautiful Friendship." "...as elegant as anything you've ever heard from an organist. Larry Young would be proud." JazzTimes

Here are the new discs being added to the Jazz 88 Music Library for play starting Monday, August 8, 2011 and being debuted on The New Jazz Thing from 6 to 8 PM PT, Monday, August 8, 2011!


CHARLIE APICELLA & IRON CITY (FB)– "THE BUSINESS" (Guitar/organ ensemble, groovin' straight-ahead to originals and jazz tunes).
AllAboutJazz.com (Greg Simmons): "In places it seems as much indebted to rock 'n' roll as to jazz, with Korzin pumping out solid grooves—playing with the same economy as Apicella, sticking with keeping time, but almost never throwing in so much as an accent roll. It's that restraint—the precedence of the group over the individuals—that makes The Business a good record. This is simple, toe-tapping, head-nodding music—mostly blues and R&B-based. It's not flashy or especially innovative, but it is fun, and that seems more to the point."
RICK BRAUN (FB, @RickBraun9, YouTube) – "SINGS WITH STRINGS" (Smooth jazz trumpeter takes a shot at singing standards, not bad)
Allmusic.com (William Ruhlmann): There is a long tradition of jazz trumpeters putting aside their horns and singing into the microphone, dating back to Louis Armstrong and including Chet Baker, and Rick Braun belatedly joins this confraternity on Sings with Strings. " Braun certainly doesn't embarrass himself as a singer. He has a light, breathy tenor that marks him as a sort of little brother to Mel Tormé, and he is sufficiently assured to try a few note substitutions and time variation..." The album is not the revelation that Chet Baker Sings was, and it does not suggest that Braun should hock his horns. But it is a more than respectable side project.
DEEP BLUE ORGAN TRIO – "WONDERFUL!" (@DeepBlueOrgan3o, FB) (Organ/guitar trio, swinging the tunes of Stevie Wonder).
The Jazz Word: "the disc is a toe tapping, swinging affair with nine interpretations of classic Wonder material, featuring the soulful renderings of guitarist Bobby Broom, organist Chris Foreman and drummer Greg Rockingham.Wonder's reputation as a master craftsman of melody and harmony has been secured for some time and jazz musicians recording his music is nothing new. What makes this recording stand out is the convincing and seemingly natural way the trio presents familiar pop tunes in a straight-ahead manner. The groovy swing heard on "If You Really Love Me" and "As" and the crawling ballad tempo of "My Cheri Amour" bring freshness to the material, enhanced by the band's signature, greasy allure. The dirty funk treatment given to the Wonder-penned hit for Rufus "Tell Me Something Good" is worth the price of admission."
ORRIN EVANS – "FREEDOM" (@PosiTone) (Pianist, in a straight-ahead session, with a sax on 2 tracks, doing mostly originals)
AllAboutJazz.com (Dan Bilawsky): "The music itself, despite a title that might indicate otherwise, is actually Evans most conventional output in quite some time. The spiky intensity of The Captain Black Big Band and the left-leaning, in-and-out esthetic of Tarbaby's work is nowhere to be found on this date. While Evans still injects his own personality into these pieces, his mission here is to honor others. Swing is a central element on a large number of the tracks, but it isn't all that Evans has to offer. Dewy balladry built with glacial grace (Evans' "Dita"), a rhythmically engaging workout on Shirley Scott's "Oasis," and an album-closing, solo piano take on Herbie Hancock's "Just Enough" all exhibit different sides of the indefatigable Orrin Evans."
SIR ROLAND HANNA – "COLORS FROM A GIANT'S KIT" (Previously unreleased solo piano collection of mostly originals).
JazzTimes.com (David Whiteis): "These selections were recorded during the 1990s and as late as 2002 by IPO's Bill Sorin, before his label came into being. They showcase pianist Sir Roland Hanna, the label's first artist, at the height of his powers. Hanna's playing resonates with an authoritative, almost regal forcefulness yet it's also graceful. Despite his deft technique, he never sacrifices meaning for display, and there's a sense of joy and discovery at every turn—life-affirming melodic and harmonic richness, deep emotion without bathos." "Hanna brings to bear the full arsenal of his technical and imaginative gifts, yet his playing is infused with an emotional immediacy that cuts to the core of blues expression. A balance of strength and soul this effective was remarkably rare, and makes Hanna's absence—he died in 2002—all the more unfortunate."
RANDY JOHNSTON – "PEOPLE MUSIC" (Random Acts Records FB) (Guitar/organ trio, doing originals and jazz tunes, with Randy singing on 2 tracks).
NICK RUFFINI – "PRESSIN' ON" (FB, @Nick_Ruffini, YouTube) (Drummer-led session, with guitarist Johnny DeFrancesco, again, an organ oriented sound…edgy).
RICHARD UNDERHILL (@richardunderhill, FB, YouTube) – "KENSINGTON SUITE" (Saxophonist, leading a variety of ensembles, doing all originals, on the edgy side, with 4 tracks featuring…you guessed it…the organ).
JazzReviews.com (Samira Blackwell): "The unexpected, elastic sparkle of brilliance shimmers through every song - an endless tingle that dances down your spine and begs repeated listening over and again. Kensington Suite makes such contribution and Richard's artistry positively equals the transcendent peaks made by Parker, Coltrane, Henderson and Brecker. This is jazz at its finest and being a veritable collector, I make no apologies for these comments."
TOM WOPAT (@tomwopat, FB, YouTube) – "CONSIDER IT SWUNG" (Former "Dukes of Hazzard" star, singing a collection of old and new standards and originals. Well done).
JazzTimes.com (Christopher Loudon): Now, another five years having passed (since 2006 Harold Arlen tribute Dissertation On the State of Bliss), Wopat is back with Consider It Swung, a far more wide-ranging album. New York Times music critic Stephen Holden, whose knowledge of jazz and cabaret singers is likely unequalled, has aptly compared Wopat to the later-career Sinatra. His gravelly baritone is singularly engaging and, like Sinatra, he has an actor's ability to fully embrace a lyric, digging to the roots of each song's story. "...Wopat is equally, if not more, appealing when he ventures beyond the Great American Songbook. Bobbie Gentry's delta mini-drama "Ode to Billie Joe" is particularly well suited to his story-weaving skills, as are Joni Mitchell's wistful "2 Grey Rooms" and "You'd Rather Have the Blues," Dave Frishberg's delightfully cynical portrait of a perpetual pessimist. His bluesy retelling of Delbert McClinton's "Maybe Someday Baby" is a first-rate scorcher that swings with Joe Williams gutsiness, his hazy reading of "Deacon Blues" is earthier than the Steely Dan original and there's plenty of soulful swagger in his "A Natural Man."

Here are the new add to the Jazz 88 Music Library for Monday, August 1, 2011, which will be debuted on the station on
The New Jazz Thing with Vince Outlaw
, Monday, August 1, 2011 6-8 PM PT!
AMIKAEYLA & TRELAWNY ROSE – "TO EVA, WITH LOVE" (@songbirdtribute, FB) (Female vocalists, with special guests, paying tribute to Eva Cassady. Recorded live, with a somewhat folky feel, but jazzy enough on most tracks).

AllAboutJazz.com (C. Michael Bailey): So unique and fresh are these interpretations that their paying tribute to a singular talent is but the gravy in this recording. The two singers weave harmonic lines carefully managing the intended tension. Cassidy's show-stopping "Wonderful World" proves the same on this, one of the finest recordings of the year.

WENDELL HARRISON (FB , Free downloads from album!)– "IT'S ABOUT DAMN TIME" (Saxophonist, in a funky, contemporary groove).


Here are the new adds to the Jazz 88 Music Library for Monday, July 25, 2011 and will be debuted on The New Jazz Thing with Vince Outlaw, 6-8 PM PT, Monday, July 25, 2011.

FRED FRIED AND CORE – "ENCORE" (Acoustic guitarist, leading a trio, doing all
straight-ahead originals).


Jazz Sensibilities: "Leanne's Number" is today's focus.

Beginning with the clear tones of two beautifully voiced chords, then Matsuki enters with a light straight eight figure, followed by Lavoie holding down double stops to add to the suspense.

The tension is released by a fast unison figure that falls into the next statement.

Fried masterfully develops the motif through this section, with ever evolving harmony and a play on notes, the listener flows through various feel changes and then the form is repeated.

However, Fried surprises us with a flawless transition into a mid-up swing at the end of the form for the solos.


MONTY ALEXANDER – "HARLEM-KINGSTON EXPRESS-LIVE!" (Monty paying
homage to his Jamaican roots, with a wide variety of songs).

TERI LYNNE CARRINGTON – "THE MOSAIC PROJECT" (A vocal album, featuring
a variety of female vocalists, with an extremely varied choice of material).


The Guardian (John Fordham)
:
Anyone who caught American drummer Terri Lyne Carrington's performance at the recent Barbican show featuring Dianne Reeves, Angelique Kidjo and Lizz Wright will want to check out this star-packed session.
Parlato's diametrically different and resonantly intimate accounts of I Got Lost in His Arms and the Beatles' Michelle follow.
ETIENNE CHARLES – "KAISO" (Mostly straight-ahead session from this trumpeter,
with small group, orchestral and vocal tracks).
JOHN DAVERSA – "JUNK WAGON: THE BIG BAND ALBUM" (Very progressive
big band session, with strong use of electronics).
ELLEN KAYE – "3AM-THE DOGS, THE MILKMAN & ME" (Female vocalist, with a
distinct mix of old and new standards).
CHUCK REDD – "THE COMMON THREAD" (Vibist, leading a straight-ahead session,
doing mostly jazz tunes and standards).
SCENES – "SILENT PHOTOGRAPHER" (Edgy guitar trio, doing mostly originals, with
a few jazz tunes).
THE YOUNG LIZARDS
– "OUR MODERN LIFESTYLE" (Sax/organ quartet, doing
mostly jazz tunes, with a couple of originals).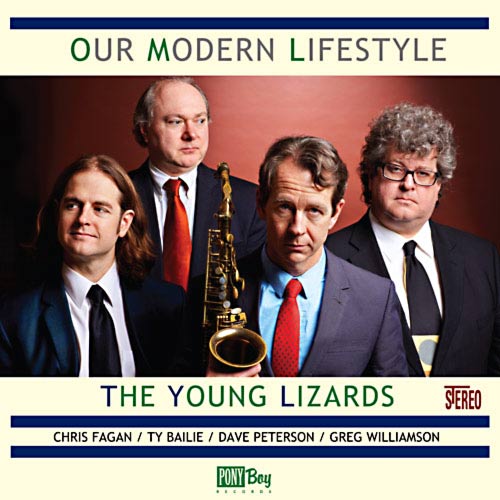 Did I say "ME"?…..I meant "us"…because there is no "me" in "famous";) So we are working on the production end of a new CD, meaning the tracks are selected, EQ'd and mixed and now it's just all that other stuff like artwork, liner notes, etc. All the stuff that I hate to do and aren't much good at such as:

The latest additions to the Jazz 88 Music Library and debuted this Monday, July 11, 2011 on The New Jazz Thing with Vince Outlaw!

JAY ASHBY / STEVE DAVIS – "MISTAKEN IDENTITY" (Two trombonists
collaborating on a straight-ahead session).


Innovative Entertainment Solutions:

A New York Yankees fan and a Boston Red Sox fan make an

odd couple

on the bandstand. How do you get them to play nicely with others and how do you deal with the issue of two virtuoso jazz trombonists who are often mistaken for each other, even causing fellow jazz musicians to do the occasional

double take

? The answer to this little dilemma might find Jay Ashby and Steve Davis collaborating in a musical setting where one would be for the other, or

one for all

. That's what you'll hear on this CD, where orchestral tone, effortless three octave range, and gorgeous legato lines with saxophone-like speed are the standard on this most difficult of instruments. As an example, check out the

stablemates

on the smoking

tootin' for Toots

. These two musicians have advanced the jazz trombone far into the 21st Century.


Adding Randy Brecker, Dr. Michael White, Live Eric Harland (recent TNJT guest), Terry Vosbein Big Band, and lots more! Debuting loads of this on The New Jazz Thing with Vince Outlaw on Monday, June 27, 2011!

STEPHANE BELMONDO – "THE SAME AS IT NEVER WAS BEFORE" (Trumpeter,
leading a quartet, doing mostly originals. Some progressive tracks).


Great bunch of new additions to the Jazz 88 Music Library on Monday, June 20, 2011. These discs will be featured on The New Jazz Thing on Jazz 88 with Vince Outlaw, Monday, June 20, 2011, 6-8 PM PT! Click on the Listen Now link to listen live over the internet or tune into 88.3 FM in San Diego!

DIEGO BARBER – "THE CHOICE" (Acoustic guitarist, leading a quartet, doing all original material).

Adding a great mix of vocal, big band, contemporary, latin, progressive into the Jazz 88 music library next week with some Jazz stalwarts like Jim Snidero, Laszlo Gardony, Stefon Harris, David Sanchez (those last two playing at Playboy Jazz Festival 2011 this weekend!), Bobby Shew, and some new names! We'll preview as many as we can on The New Jazz Thing with Vince Outlaw, Monday, June 13, 2011 6-8 PM PT!

AIMEE ALLEN FB Page)– "WINTERS & MAYS" (Female vocalist, with an interesting mix of
tunes, backed by great musicians).


Here's whats getting added to the Jazz 88 Music Library the week of 5/30/2011 (with a few programming tips from Joe...thanks!). As many of these as possible will be debuted on The New Jazz Thing (by me!) on Monday, May 30, 2011 between 6 and 8 PM PT, so tune in and get turned on to The New!!!
ANGIE DOCTOR & DAN SCHUMACHER – "HE SAID, SHE SAID" (A Capella vocal duet recording, with an eclectic mix of songs).


Here are the latest releases into the Jazz 88 KSDS San Diego Music Library. They will be featured on The New Jazz Thing on Jazz 88.3, Monday, May 23, 2011 6-8 PM PT at 88.3 FM and http://Jazz88.org.

TERRENCE BREWER – "SETTING THE STANDARD" (Guitarist-led session, doing
straight-ahead standards).

JOHN BROWN TRIO – "DANCING WITH DUKE" (Bassist, leading a trio with Cyrus
Chestnut, doing Duke tunes).

RAY BROWN'S GREAT BIG BAND – "KAYAK" (Composer/arranger, not the bassist,
leading a swinging big band).

ELIANE ELIAS – "LIGHT MY FIRE" (All vocal album, with mostly a brazilian vibe to
it).

JARED GOLD – "ALL WRAPPED UP" (Oragnist, leading a quartet, doing all originals,
on the edgy side).

RICHARD HARRIS – "LOVE'S SWEET SONG" (Mostly straight-ahead release by this
trumpeter, doing mostly standards).

REBECCA KILGER AND THE HARRY ALLEN QUARTET – "LIVE AT
FEINSTEIN'S" (Vocalist and saxophonist paying tribute to Billie Holiday and Lester
Young).

KONITZ/MEHLDAU/HADE/MOTIAN – "LIVE AT BIRDLAND" (A live session of
standards and jazz tunes, done mostly straight-ahead, with an edge).

DEBORAH PEARL – "SOUVENIR OF YOU" (Female vocalist, with her lyrics adapted
to the tunes of Benny Carter).

PEAR – "EXTEMP'ORE" (Aggressively progressive session, with a variety of sounds).

ADAM RUDOLPH'S MOVING PICTURES – "BOTH/AND" (Very progressive,
percussion-intensive recordings).

TIEMPO LIBRE – "MY SECRET RADIO" (Hard-core latin vocal tunes, with one
instrumental).

CHRIS WEST – "SURPRISE TRILOGY I" (Edgy saxophone-led session, doing all
originals).


Some chart toppers, legendary and new comers, to be sure, being added to the library this week...and featured on The New Jazz Thing with Vince Outlaw, 6-8PM PT, Monday, May 16, 2011!

ERIC ALEXANDER – "DON'T FOLLOW THE CROWD" (Excellent straight-ahead quartet session, with a mix of originals, new and old standards and obscure tunes).

Here's the latest adds to the Jazz 88 Music Library which will be debuted on The New Jazz Thing with Vince Outlaw on Monday, May 9, 2011 6-8PM PT on Jazz 88.3 FM KSDS San Diego, Webcast at http://Jazz88.org!

BILL BEACH - "BUZIOS" ( All original, with Brazilian influences. Mix of
vocal and instrumental tracks, featuring Rebecca Kilgore in duet on track 2).


Here is the new music in the Jazz 88 Music Library that you will hear sampled on The New Jazz Thing on Monday, May 2, 2011 and added to regular rotation on Tuesday, May 3, 2011. Thanks to Jazz 88 Music Director Joe Kocherhans for the great new music and comments to help us get this music to you!

KARRIN ALLYSON – "'ROUND MIDNIGHT" (Another great one from her, mostly in
a ballad style).

Here is the new music in the Jazz 88 Music Library that you will hear sampled on The New Jazz Thing on Monday, April 25, 2011 and added to regular rotation on Tuesday, April 26, 2011. Thanks to Jazz 88 Music Director Joe Kocherhans for the great new music and comments to help us get this music to you!

"BONES & TONES" (World sounds, all originals by band members).


AllAboutJazz.com (Dan Bilawsky): "...it's safe to say that these four musicians have seen it all, and this breadth and depth of experience helps bring new life to the under-explored jazz-world music percussion ensemble format utilized to great effect on

Bones & Tones

."



BILL ANSCHELL – "FIGMENTS" (Solo outing by this pianist, with an eclectic mix of old and new standards).

Origin Records: Throughout Figments, pianist Bill Anschell's creative, abstract approach takes each song to unexpected places without ever leaving his audience behind. Self-recorded over a series of late nights, after gigs, when Anschell's "internal supervisor had clocked out." The result is twelve genre-bending, near stream-of-consciousness takes covering a mix of jazz standards and pop songs from the 60s and 70s. Highlights include Arlo Guthrie's protest song "Alice's Restaurant," a meditative take on the Rodgers and Hart standard "It Never Entered My Mind," and a prepared-piano version of Joni Mitchell's "Big Yellow Taxi."


NEW THIS WEEK FOR 4/11/11

BEN ALLISON – "ACTION-REFRACTION" (Progressive outing from this guitarist, mix of standards, originals and new standards).
GEORGE COLE QUINTET – "RIVERSIDE DRIVE" (Gypsy jazz, with mostly vocals).
ORRIN EVANS – "CAPTAIN BLACK BIG BAND" (Edgy big band session, doing mostly originals).
FIVEPLAY JAZZ QUINTET – "FIVE OF HEARTS" (Not to be confused with the all-female band, doing all straight-ahead originals by band members).
BILL KWAN – "PENTIMENTO" (Male vocalist, singing old and new standards).
DAVE LeFEBVRE – "FROM SOUL TO SOUL" (Mix of straight-ahead and contemporary sounds, doing all originals).
FRANK MACCHIA – "SON OF FOLK SONGS FOR JAZZERS" (Big band, featuring all-star sidemen, doing arrangements of familiar melodies).
IRVIN MAYFIELD – "A LOVE LETTER TO NEW ORLEANS" (Trumpeter, saluting his hometown, with various group configurations, with several trumpet/piano duets).
RICH PELLEGRIN QUINTET – "THREE-PART ODYSSEY" (Progressive quintet, doing all originals by band members).
ALEX PINTO QUARTET – "INNER STATE" (Progressive quartet, doing all originals).
Q.E.D. – "YET WHAT IS ANY OCEAN…" (Interesting trio configuration, doing all straight-ahead originals).
REBIRTH BRASS BAND – "REBIRTH OF NEW ORLEANS" (Classic New Orleans brass band sounds).
Seattle PostIntelligenser Review:

KOREY RIKER – "PREHUMOUS" (Sax player, doing all originals, mostly contemporary, option-slot material).
WAYNE RIKER QUINTET – "PENUMBRAL SKY" (Local guitarist, doing straight-ahead, bluesy originals).
TOMMY SMITH – "KARMA" (Sax player, doing mostly very edgy contemporary tunes).
ROSSANO SPORTIELLO – "LUCKY TO BE ME" (Straight-ahead piano trio).
DAVE STERNER QUINTET – "SIDETRACKED" (Double sax quintet, doing all straight-ahead originals).



Artist Website: http://thomasmarriott.net/ Good recap of the last year for Thomas.

Human Spirit Stuff:

3/15/11 release coming out on Origin Records. "Human Spirit" features Versace on B3 organ as well as Mark Taylor (alto) and drummer Matt Jorgensen.
Other info:

Earshot Jazz (Seattle Jazz Supporter) 2010 Golden Ear Nominee's Best Artist and Band (Flexicon): Awards given out last night (March 20, 2011)
"East West Trumpet Summit" with Ray Vega, #1 on Jazz Week Jazz Chart in 2010. Jazz Week: "Rather than an instrumental battle or cutting contest, "East-West Trumpet Summit" underlines the artistry that results when great musicians from diverse backgrounds find common ground rather than seek to establish a pecking order or spotlight rivalries. " Featured on NPR Morning Edition.

"Constraints and Liberations" (links to reviews), first release of all original material (5th as leader), November 2010. AllMusicGuide: "

Not only does he focus exclusively on originals for this session, but his approach to the trumpet has moved away from a forceful pop style to a more reserved, yet emotional technique. "

AllMusicGuide Discography: Why does "C and L" show as a 2001 release?
TM Bio: 6 time Golden Ear winner, Maynard Ferguson's Big Bop Nouveau,

Radio DJ Help: Trumpeter, in a sax/organ quartet, with another edgy mix of material, some accessible enough for daytime play.



NEW THIS WEEK FOR 3/21/11
MONTY ALEXANDER – "UPLIFT" (Straight-ahead piano trio by one of the masters).

AllAboutJazz (Dr. Judith Sleshingher): "...this is an exceptional collection, which also crackles with that special, open energy only a live performance can deliver.

Uplift

is an apt title, since that's precisely what this music does."



LYNNE ARRIALE – "CONVERGENCE" (Pianist, with a sax sitting on some tracks, doing a mix of originals, old and new standards).




JazzPolice (Andrea Canter): "

Nuance

, as fits the title, did not leave trademark Arriale devotion to melody and accessibility behind, yet the arrangements were often far more assertive, the shadings bolder, the improvisations crossing into more distant territories than the more "nuanced" explorations of the Lynne Arriale Trio. Thus

Convergence

is, in one sense, a continuation of that freer trajectory, a set combining Arriale originals and reimagined covers, a set that again brings a horn (this time Bill McHenry's tenor sax) into the mix, yet another expansive emotional palette. It's a "convergence" of the lyrical simplicity and elegant harmonies of the trio years and the harder-hitting assertions of her recent quartet journeys."



RONDI CHARLESTON – "WHO KNOWS WHERE THE TIME GOES" (Female vocalist, with an eclectic mix of standards and originals).




JazzInSpace (Nick Bewsey): "

Singer and songwriter Rondi Charleston makes music that's close to jazz nirvana.

Her own music is rife with passionate passages of optimism (inspired by a meaningful trip to Israel as related in the liner notes) and she embraces a charming confidence and joie de vivre. Her closest musical partner on the album is guitarist Dave Stryker, a soloist of pronounced musicality, and their arrangements allow plenty of space for indelible piano accompaniment by either Brandon McCune or Lynne Arriale."



CHUCK DEARDORF – "TRANSPARENCE" (Great bassist, leading his own session, with various band configurations doing mix of standards and originals).




Origin Records: "Veteran acoustic & electric bassist Chuck Deardorf brings together a broad collection of musical friends to create an album full of spontaneous interaction, gritty grooves and melodic beauty."



HENRY FRANKLIN – "THE SOUL OF THE WORLD" (Prolific bassist, fronting a sextet, with local trumpeter Gilbert Castellanos, grooving straight-ahead. 2 vocal tracks).




Dusty Groove America: "An incredible record – a set that sparkles with all the brilliance and soulful energy we first came to love in Henry Franklin's music back in the 70s! The album's a recent one, but it's got a timeless quality – rich grooves, filled with modal rhythms – soaring to the skies with searching, spiritual vibrations – wonderfully righteous, and the kind of record we could easily believe was a lost gem from a few decades back!"



WAYNE GOINS – "CHRONICLES OF CARMELA" (Nice, straight-ahead groove, led by this guitarist, doing all originals).




WG CDs&Books: Wayne Goins' first release on Little Apple Records since 2006,

Chronicles of Carmela

, is a brilliant showcase of Dr. Goins' guitar and writing chops. Carmela is Wayne's guitar.

BEN KONO – "CROSSING" (Multi-reed player, with an edgy sound, doing all originals).


The Urban Flux: "Throughout this project the musicians in my band have been an integral part of the compositional process and have kept the whole thing fun. Henry Hey and I have been writing, playing, sailing boats, and drinking lots and lots of coffee together since our days at University of North Texas."



THOMAS MARRIOTT – "HUMAN SPIRIT" (Trumpeter, in a sax/organ quartet, with another edgy mix of material, some accessible enough for daytime play).





MARGIE NELSON – "HUNGRY GIRL" (Female vocalist, with a great back-up band, doing an eclectic mix of tunes).




JazzTimes (Wilbert Sostre): "Even though she is a singer with lot of experience Hungry Girl is Margie Nelson debut album. A singer with a sultry voice, Margie can be funny, classy and romantic. Impossible to listen to the lyrics of the song Hungry Girl witout smiling"



MARK O'CONNOR – "SUSPENDED REALITY" (Not the violinist, a young saxophonist, in front of a quintet, doing all straight-ahead originals).




MarkOconnorJazz.com - "It's been a long wait, but Suspended Reality is finally a …reality (bad humor, I know). All of us had a great time in the studio and I was excited to be able to record with Mark Maegdlin, Ben Lewis, Jon Paul, Tom Hipskind again. Our new addition to the band is Victor Garcia – a wonderful trumpeter who grew up in Chicago. And working with recording & mixing engineer Brian Schwab and mastering engineer Scott Steinman was a pleasure too!!"



KEN PEPLOWSKI – "IN SEARCH OF…" (Great, straight-ahead swinging, from the clarinetist/saxophonist, backed by an all-star cast).




WorldsRecords: "

Ken Peplowski shows his diversity on this blending of two sessions, the first 8 tunes reuniting him with pianist Shelly Berg with rhythm support of Tom Kennedy and Jeff Hamilton and the remaining 3 tunes pairing off with bassist Greg Cohen, drummer Joe Ascione and vibist Chuck Redd. Peplowski's clarinet playing is unrivaled with the purist tone and most urbane facility around today. His tenor sound, while reminiscent of Coleman Hawkins and Ben Webster is easily distinguishable as his and his alone. The tunes are seldom heard standards ripe for rediscovery and a few originals by his fellow band members. Peplowski helps keep true mainstream jazz alive while always adding a fresh perspective.

"



REDS – "SIGN OF FOUR" (Edgy, baritone sax-led group, doing all originals by band members).





MELVIN VINES – "HARLEM JAZZ MACHINE" (Mostly edgy tunes, all originals).




" Melvin Vines is a jazz trumpeter working out of Harlem. Recently he has been concentrating on arranging and performing with his group Harlem Jazz Machine, touring the United States, Russia and Japan.

Kay Mori is a jazz and folk vocalist. As of July 2008 she has been working as a producer with Harlem Jazz Machine."

JERRY BERGONZI - "Convergence" (Straight ahead set of mostly original
compositions, with one classic Gershwin tune tossed in for fun. Great
quartet, various tempos.)


T.K. BLUE - "Latin Bird" (In the pocket Latin jazz set from the
saxophonist/flutist. Features Charlie Parker compositions, with a couple of
original compositions, as well. Steve Turre and Lewis Nash check in as
special guests.)


RENE MARIE - "Voice of My Beautiful Country" (New released by a seasoned
vocalist, featuring a number of traditional American tunes in the public
domain. )


CHAD McCULLOUGH & BRAM WEIJTERS- "Imaginary Sketches" (another solid release
from the trumpeter, pairing with pianist Weijters on great original
compositions. Truly new "new" music!)


http://oregonmusicnews.com/blog/2011/02/15/album-chad-mccullough-bram-weijters-imaginary-sketches/



JAZZ PISTOLS- "Superstring" (Contemporary/fusion guitar based trio. Lots of
original music. Night time hosts...dig up on this!)


http://www.myspace.com/jazzpistols

TITO PUENTE MASTERWORKS (MANHATTAN SCHOOL OF MUSIC AFRO-
CUBAN JAZZ ORCHESTRA) -"Live" (Awesome Puente tunes with the band under
Bobby Sanabria's leadership. A seriously cookin' live recording in tribute
to a Latin Jazz master)


http://www.descarga.com/cgi-bin/db/24227.10
CHERYL PYLE -"Inside Dialogue" (All original set, featuring flute and bass.
PM hosts, take note...some of this is very atmospheric and cool. Cheryl is
San Diego native now based in NYC.)


http://www.facebook.com/pages/cheryl-pyle-trio/141323209114?sk=wall
ERIC REED -"The Dancing Monk" (Classic trio setting paying homage to Monk.
Straight ahead featuring really good performances by the seasoned pianist.)


HOUSE & SINNETT (Jae Sinnett) -"OLD SCHOOL LOYALTY" (A very unique project
from long-time New York based drummer Jae Sinnett. This pays tribute to the
old school soul sound. It's very specific in dayparting, so please be
mindful when programming. However, properly worked in, this adds some real
groove flavor to the jazz mix.)

http://www.facebook.com/pages/House-and-Sinnett/117594248313932?sk=wall

NEW THIS WEEK FOR 3/7/11

RALPH BOWEN – "POWER PLAY" (Straight-ahead saxophone quartet, doing all but
one original, on the edgy side). AllAboutJazz (Bruce Lindsey):

Power Play

is an apposite title: for saxophonist Ralph Bowen is certainly one of the most powerful players in contemporary jazz. But power alone is seldom, if ever, enough, and Bowen combines power with exceptional control, feeling and tone. The rest of the quartet shares Bowen's characteristics, ensuring that this collection of tunes is constantly rewarding

ROYCE CAMPBELL – "MAKE ME RAINBOWS" (Guitar/organ trio, doing mostly
standards, recorded in 1995, but newly released). JazzLoft: This is the same rhythm section featured on the classic Wes Montgomery recording "Boss Guitar." This CD contains three originals by Campbell along with such standards as "Ruby," "You Go To My Head," "If I Should Lose You," "Softly, As in a Morning Sunrise," and a seldom recorded Cole Porter tune called "Could It Be You."

FRANCIS COLETTE/JONAS TAUBER – "PORT SAID STREET" (Guitar/cello, doing
interesting arrangements on originals and standards).

LUIS CONTE – "EN CASA DE LUIS" (Percussionist, leading a hard-core latin session.
Lots of vocal tracks, mostly originals).Amazon: En Casa de Luis is the 7th release for Multi-Grammy Winner Luis Conte, an acknowledged master of percussion. His celebrated career includes touring and or recording work with some of the greatest names in contemporary music including Madonna, Eric Clapton, Phil Collins, Santana, Jackson Browne, Celine Dion, Barbara Streisand, Ray Charles, Tony Bennett, Pat Metheny, James Taylor, Shakira. Ozzy Osborne and Cuban legends Arturo Sandoval and Cachao.

JERY COSTANZO – "DESTINATION MOON" (Male vocalist backed by a big band,
doing all standards. More of a lounge vibe, but great arrangements).

BENOIT DELBECQ TRIO – "THE SIXTH JUMP" (Progressive piano trio, doing all
originals).

MONIKA HERZIG – "COME WITH ME" (Pianist, leading a variety of band
configurations, with originals, standards and new standards).

RICK HOLLAND-EVAN DOBBINS LITTLE BIG BAND – "TRILBY" (A swingin'
collection of jazz standards and originals).

Lazaro Vega, Radio Host, Blue Lake Public Radio

:Rick Holland's flugelhorn improvisations flow with a seasoned musician's imagination and a hard working trumpeter's ability to play whatever comes to mind. His piquant touches to the top of the staff (or above) from wherever he happens to be in the improvised melodic line are a great example of where daily practice can take you.

VIJAY IYER WITH PRASANNA/NITIN MITTA – "TIRTHA" (Pianist acknowledging
his Indian roots, with tabla and sitar, doing all originals). CMJ (Brianne Galli): Composed by Iyer and Prasanna,

Tirtha

communicates a spiritual journey free of labels. The music does not submit to any one type of music that each of its members creates, and does not fit neatly into just one genre. For the group, the collaboration celebrates India's freedom by representing a more global sound as a result of independence.

ANDREI KONDAKOV – "BLUES FOR 4" (Russian pianist, backed by a great band,
doing all originals, straight-ahead).

BRIAN LYNCH – "UNSUNG HEROES" (Trumpeter paying tribute to under
appreciated fellow trumpet players, straight-ahead groove). Elements of Jazz (Atane Ofiaja): Lynch says,

"Unsung Heroes pays tribute to and features the compositions of jazz trumpet giants such as Joe Gordon, Tommy Turrentine, Idrees Sulieman, and other greats who have flown under the radar of popular acclaim despite their artistry and influence on players such as myself."



RENEE MANNING – "ALL GROWN UP" (Female vocalist doing a mix of standards
and new standards, with a couple of originals).CDUniverse: Renee Manning's life has been quite a musical odyssey. Transitioning from a classical soprano to a soul/funk stylist (with a range comparable to Minnie Ripperton) and finally into a Jazz and Blues Contralto, her vocal journey has been phenomenal. The truth is, anything with a touch of the blues (or that depth of feeling), is well within her domain of expression. Couple Manning's musical style with that of her becoming an incredible vocal coach and educator along the way, and you have an inspirational force to be reckoned with.

DADO MORONI – "LIVE IN BEVERLY HILLS" (Piano trio, doing a straight-ahead
mix of standards and originals).

EDDIE MENDENHALL – "COSINE MEETS TANGENT" (Piano/vibes quartet, doing
all but one original, straight ahead).

THE NIGHTCRAWLERS – "DOWN IN THE BOTTOM" (Mix of straight-ahead and
big band tracks, with organ, guitar and drums providing hard driving rhythm). Vancouver Sun - The Nightcrawlers Top Up Their Bottom: We did some concerts in the summer [of 2010] where we had an organist from Montreal visiting and she brought all these big band charts with her because there are all these great Jimmy Smith records on Verve from the '60s with great arrangements," Cahill says. "We played a whole bunch of that and Cory [Weeds] said, 'Why don't we do the next record half with a big band and half as a quintet?' And I was like, 'How the heck are we gonna do that?' "


ARTURO O'FARRILL & THE AFRO LATIN JAZZ ORCHESTRA – "40 ACRES
AND A BURRO" (Great big band latin grooves, can also be aired in straight-ahead
segments). AllAboutJazz (Dan Bilawsky):

Throughout the program, the Afro Latin Jazz Orchestra demonstrates a signature flair for all things spicy, and Arturo O'Farrill continues to define the sound of his own creation, which can simply be called all-inclusive Latin jazz.



ONE FOR ALL – "INVADES VANCOUVER" (Live recording of this all-star ensemble,
doing mostly their originals).

JANE STUART – "DON'T LOOK BACK" (Female vocalist, doing the Great American
Songbook and new standards).

HRISTO VITCHEV QUINTET – "THE PERPERIKON SUITE" (Guitar/vibe quintet,
doing all straight-ahead originals).

YELLOWJACKETS – "TIMELINE" (Mostly straight-ahead outing, with some
contemporary tracks).

ZZYMZZY QUARTET – "ZZWING!" (More gypsy jazz from local musicians).

RALPH BOWEN – "POWER PLAY" (Straight-ahead saxophone quartet, doing all but
one original, on the edgy side).



ERNEST STUART – "SOLITARY WALKER" (Very edgy trombonist, with a mix of originals and standards).




Reviews and Quotes:

Ernest Stuart - Album Preview:

S

olitary Walker is the product of my attempt to create music that is a true reflection of myself and my musical experiences which ranges from gigs with The Roots to The Village Vanguard Jazz Orchestra. I also wanted to present a jazz album that is steeped in the tradition of Philadelphia soul. During it's production, I set out to capture an honesty that I feel most over-produced jazz albums now lack. I believe the over-use of technology to erase "mistakes" can leave an album without character. The album boasts a slight rawness from the use of acoustic instruments and as few microphones as possible (the horns share one microphone as well). In keeping with my vision of honesty, the listener is drawn into the album's sound and sophistication unpretentiously.
AllAboutJazz: "The CD title

Solitary Walker

comes from the book

Reveries of the Solitary Walker

written by French philosopher Jean-Jacques Rousseau. Stuart discovered the book during a somewhat tumultuous time while living in New York City. The book's theme resonated deeply with him, though his "exile" was totally self imposed. He learned a lot about himself during this relatively short period, but also about the nature of ordinary people, music and musicians."

ANTHONY SMITH QUARTET – "THE LADY & THE QUEEN" (Local pianist, leading a quartet, doing all originals).




Reviews and Quotes:

Anthony Smith Bio: "...also the Common Ground Theatre's world premiere of "Jazz Queens Cast Blue Shadows," for which Anthony wrote the original score to accompany the standards of Billie Holiday and Dinah Washington. The music from "Jazz Queens" was then recorded in the studio by Anthony and his four-piece band, for a forthcoming Bluport Records release (early 2011)."

BOBBY SELVAGGIO – "GRASS ROOTS MOVEMENT" (Contemporary quintet, doing all originals, on the edgy side).



Reviews and Quotes:


ROBERTA PIKET – "SIDES, COLORS" (Mostly progressive outing, with a variety of band configurations, doing mostly originals, with a couple of standards).




Reviews and Quotes:

AllAboutJazz.com (Wilbert Sostre): "she demonstrates her different musical sides and colors. Piket shows her classical, lyrical side on "Billy's Ballad" and Bill Evans "Laurie," while the classical feel is accentuated by the addition of clarinet, flute and strings—a concept similar to Esperanza Spalding's

Chamber Music Society

(Heads Up, 2010)."

AllAboutJazz.com (Dan McClenaghan): "

Side, Colors

features a mix of styles, but is sequenced perfectly. "Side A" is mostly with strings; "Side B," a freer, mostly piano trio affair. Piket takes some chances here, and it pays off nicely."

BRAD MEHLDAU – "LIVE IN MARCIAC" (Solo piano outing, 2 discs, with a great mix of originals, standards and new standards, recorded live).




Reviews and Quotes:

Huffington Post (Joseph Vella): "What makes his solo outings and the

Live at Marciac

recording so exciting is the repertoire that he incorporates into his performances. His blend of jazz and classical styles, the American Songbook, unique covers of pop tunes and originals all seamlessly blend into a fulfilling and varied musical experience. His breathtaking command of his instrument is undeniable. But what he is able to say musically as a soloist within the context of each song combined with his improvisations is simply masterful. "
Goodbye Storyteller from Brad Mehldau Music on Vimeo.

NATIVE SOUL – "SOUL STEP" (Quartet, doing mostly straight-ahead originals, with a few contemporary tracks).



BOBBY MATOS AFRO LATIN JAZZ ENSEMBLE – "BEAUTIFUL AS THE MOON" (Recorded at his Jazz Live concert last June, with one studio track).




Reviews and Quotes:

CDBaby: "

Beautiful As The Moon is a very personal statement from the band--all of the music comes from the band members or is inspired by their families and their influences." "

With all but one song recorded at the Saville Theater, San Diego City College for a live concert on KSDS Jazz88 radio in San Diego, this is an excellent opportunity to experience some great Latin Jazz live without any edits or tricks so common on many studio produced sessions where the music is recorded overdub by overdub. Not here, this is the real deal--seasoned Jazz and Latin Jazz musicians running risks to create great art, passionate rhythms and beautiful melodies resulting in music that is as beautiful as the moon."

FRED HERSCH – "ALONE AT THE VANGUARD" (Solo live piano recording, with a mix of originals, jazz tunes and standards).




Reviews and Quotes:

AllAboutJazz (Dan McClenaghan): "

Hersch has what it takes to ignore the "never open with a ballad" advice: a supple and exquisitely-refined touch; a sharp focus on the melody; a deep sense of classical harmony; and a magical ability to get inside the tune and make it his own. Hersch's sound here has a uncommon fragility/strength dynamic, and it is serious and cerebral, with an opposing simplicity buoyed by a rich complexity, born of a lifetime's immersion in the music."




ELIZABETH WOODBURY KASIUS & HEARD – "KATARU" (World flavored jazz, with some vocals, doing all originals).



SCOTT HAMILTON AND ROSSANO SPORTIELLO – "MIDNIGHT AT NOLA'S PENTHOUSE" (Sax/piano duet rendering of standards).




Reviews and Quotes:


DUO LARE – "IN OTHER WORDS" (Local string players, with a mixture of mostly originals and jazz tunes).




Mandolin New Music: "

In Other Words

is the debut release from Duo LaRé, Chris Acquavella on mandolin and Nate Jarrell on guitar. The duo performs contemporary music influenced by jazz, contemporary classical and eastern European folk traditions with about half of the tracks being original compositions."

FRANK BUTREY – "MALICIOUS DELICIOUS" (Joe @Jazz88: Very edgy guitarist, all tune
authored or co-authored by him).




AllAboutJazz.com (Victor Schermer): "Jazz guitarists will find Butrey's rich improvisational capabilities of great interest. He likes to play with possibilities and demonstrates rich motivic and chordal development. There is an ingenuity repeatedly occurring as he and his cohorts try on new "skins" in chameleon-like adaptations. After several listens, the head spins from exposure to the myriad musical changes that, in turn, evoke changes in the psyche. In that sense, the music is transformational, provoking changes in the sense of self much like a psychedelic drug."




NEW THIS WEEK FOR 2/17/11 - Finally adding the Mingus Big Band 2010 Grammy Winner for Best Large Ensemble Jazz Album...hoo ray! New Charlie Haden music and new music from Art Hillery, the pianist for our last Jazz Live with Red Holloway and Plas Johnson.

BANN – "AS YOU LIKE" (Saxophone/highly electrified guitar quartet, doing mostly
originals and some standards).

PETER ELDRIDGE – "MAD HEAVEN" (Vocalist/pianist, doing mostly straight-ahead,
original material).

DIRK FISHCER & GEORGE STONE – "COMING OF AGE" (Swinging big band, with
a mix of originals and jazz tunes).

CHARLIE HADEN QUARTET WEST – "SOPHISTICATED LADIES" (Straight-ahead
quartet, with all-star females on vocal tracks, backed by strings).

CURT HANRAHAN QUARTET – "SOULJOURNER" (Saxophonist/flutist, recorded
live. Mix of originals and jazz tunes).

ARET HILLERY – "WORKS OF ART" (Pianist, leading various band configurations.
All originals, with 3 vocal tracks).

MAD ROMANCE – "AIM HIGH" (Vocal ensemble, doing Great American Songbook,
with a couple of new standards).

TONY MESSINA – "LIVE IN NEW YORK AT THE IRIDIUM JAZZ CLUB" (Male
vocalist, with a good voice, doing mostly standards).

MINGUS BIG BAND – "LIVE AT THE JAZZ SHOWCASE" (2010 Grammy winner,
recorded live, mostly progressive performances).

ALON NECHUSHTAN – "WORDS BEYOND" (Hard driving piano trio, doing all
originals).

PLUNGE – "TIN FISH TANGO" (Various horns, backed by only a bass, doing all
originals).



Interview with Noah on The New Jazz Thing, Monday, February 28, 2011
Noah Preminger "Before The Rain" by Vince Outlaw

Noah Preminger - Before The Rain




Omar Hakim and Rachel Z of The Trio of Oz on The Jazz Thing 201102028 by Vince Outlaw
Trio of Oz is Rachel Z piano, Omar Hakim drums, and Maeve Royce bass.



Reviews:

PopMatters: " The album lacks for nothing as far as musical talent, with Hakim's deft handiwork on drums, Rachel Z's rollercoaster waves of piano movements, and Royce's rumbling bass lines. They even manage to add flavor to some of the original compositions with flourishing solos and tempo changes, as in the Trio's revisit of "Angry Chair" by Alice in Chains. " "The downside is that the Trio doesn't always mesh as a single unit. At times, their collaboration seems more like three soloists playing at once, each one elbowing the other for coveted space."
Sea of Tranquility (John Neudorf): "The trio produces a full rich sound that will have all jazz fans reaching for their wallets. This may in fact be my favourite jazz CD this year and when you look at the players it is not hard to see why." "What makes this album a little different is the choice of songs the trio chose to tackle. Instead of the usual standards of the past, they have mostly reworked recent rock and pop compositions, making this a completely refreshing and rewarding listen. Although I encourage rock/pop fans to give this a listen, this is still a jazz recording through and through, albeit a very good one."
AllAboutJazz.com (Jeff Winbush): "The eclectic and restless musical tastes of drummer Omar Hakim and pianist Rachel Nicolazzo (aka Rachel Z) offer some mighty impressive bait to reel them in,

The Trio of Oz

's repertoire reading like an hour's worth of college radio station programming." "

...rendering their creation of new ways to splice the seemingly contradictory jazz and rock idioms together into some sort of mutant hybrid—capturing the fun of the latter without compromising the integrity of the former—completely understandable."

Some great new added by Joe, including the Marcus Shelby, Lisa Hilton...will be interesting to hear the Marcus Miller and Omar Hakim/Rachel Z things. You can hear a lot of this for the first time on radio weekly on The New Jazz Thing (http://TNJT.com), 6-8 PM PT Thursdays on Jazz 88.3 FM and http://Jazz88.org

NEW THIS WEEK FOR 2/3/11

HERB ALPERT & LANI HALL – "I FEEL YOU" (Mostly vocal album, with a
contemporary vibe).

MATIJA DEDIC TRIO – "MD IN NYC" (Piano trio, with a mixed bag of standards and
originals, quiet tunes and progressive jams).

PHIL DeGREG – "AMAZONAS" (Nice Brazilian grooves on originals, jazz tunes and
standards).

MIKE DiRUBBO – "CHRONOS" (Saxophone-organ trio, with an edgy groove to it,
doing all originals).

OMAR HAKIM/RACHEL Z – "THE TRIO OF OZ" (Piano trio, doing jazz versions of
tunes by Alice in Chains, Coldplay, Depeche Mode and the like).

LISA HILTON – "UNDERGROUND" (Typically nice release from this pianist, doing all
her own compositions).

AMY LONDON – "LET'S FLY" (Female vocalist doing standards and jazz tunes. Nice
arrangements).

GENE LUDWIG – "LOVE NOTES OF COLE PORTER" (Great jams on Porter tunes by
this organist, who died last year. Various band configurations).

MARCUS MILLER – "A NIGHT IN MONTE CARLO" (Bassist, backed by the Monte
Carlo Philharmonic, with a mixed bag of contemporary, straight-ahead and Brazilian
tunes).

NEW YORK ELECTRIC PIANO – "KEYS TO THE CITY, VOLS. 1 & 2" (Double disc
release of vocals on one, and progressive instrumentals on the two).

MARCUS SHELBY ORCHESTRA – "SOUL OF THE MOVEMENT" (Mostly vocal
big band recordings of songs made famous during the Civil Rights Movement).

DENNIS TAYLOR – "STEPPIN' UP" (Saxophone/organ trio, funky but straight-ahead
versions of originals and new standards).

DOUG WEBB – "RENOVATIONS" (Another outstanding, straight-ahead quartet
release by this saxophonist, doing all standards).


NEW THIS WEEK FOR 1/27/11 - I'll be featuring a lot of this music for the first time on Jazz Radio Thursday, January 26, 2011 on The New Jazz Thing with Vince Outlaw (http://jazz88.org/Programs/The_New_Jazz_Thing/, Blog http://TheNewJazzThing.com)

ERNESTINE ANDERSON – "NIGHTLIFE" (Legendary singer, backed by an all-star
band, recorded live).

STEVE COLE – "MOONLIGHT" (Saxophonist, backed by strings, doing old and new
standards).

SHAWN COSTANTINO – "WALTZ FOR ANNIE" (Multi-reed player, doing an edgy
mix of originals and standards).

MAC GOLLEHON – "STRAIGHT AHEAD" (Trumpeter, with a lot of overdubs, doing
originals and standards, with a great back up band).

ROBERT HURST – "BOB YA HEAD" (Very eclectic mix of contemporary, bass solos
and word jazz).

GRACE KELLY/PHIL WOODS – "MAN WITH THE HAT" (The two aloists, with a
great rhythm section, doing a straight-ahead mix of originals and standards).

TOM LUER – "PROJECT POPULAR" (Sax player, doing an edgy mix of all original
material).

NANCY MARANO – "MAGIC" (Female vocalist, doing mostly the Great American
Songbook, backed by an all-star band).

CAROLYN NELSON – "COME A LITTLE CLOSER" (Female vocalist, doing
standards and jazz tunes).

JAIMEE PAUL – "MELANCHOLY BABY" (Female vocalist, doing old and new
standards).

JEREMY PELT – "THE TALENTED MR. PELT" (Trumpet/sax quintet, with a
collection of great, straight-ahead originals).

"SEVENTH HEAVEN" – (Various group configurations, doing all straight-ahead
originals).

DIEGO URCOLA – "APPRECIATION" (Trumpeter, with original tunes paying tribute
to his favorite artists).

MARTY WILLIAMS – "LONG TIME COMIN" (Male pianist/vocalist, doing jazz tunes
and standards).


Looking for feedback on the latest adds to the Jazz 88 KSDS San Diego Music Library. Got something you want to hear? Do you have a story about the artist or the release? What's the impact of this new release?

NEW THIS WEEK FOR 1/20/11

ELLIOTT CAINE SEXTET – "HIPPIE CHICKS ON ACID" (Relatively straight-ahead
quintet recording, recorded live, some edgy sax work).

JAKE FRYER/BUD SHANK – "IN GOOD COMPANY" (Bud's last recording, with
fellow alto player. Magnusson, Wofford and Joe LaBarbera in the band).

CHANTALE GAGNE – "WISDOM OF THE WATER" (Pianist, backed by Joe Locke,
Peter Washington and Lewis Nash, doing mostly original compositions).

JOEL HARRISON'S STRING CHOIR – "THE MUSIC OF PAUL MOTIAN" (Guitar
and strings, doing Motian's music. Strictly nights-only).

THE JAZZ PROFESSORS – ""LIVE FROM THE U.C.F.-ORLANDO JAZZ
FESTIVAL" (Teachers at UCF, some familiar names, doing standards).

JAZZVOX – "IN YOUR OWN BACKYARD" (A variety of singers, some familiar,
some not, backed by pianists and guitarists, doing all standards).

JOE LOVANO/US FIVE – "BIRD SONGS" (Saxophonist, in a fairly straight-ahead
session, paying tribute to Charlie Parker).

DAVE MILLER TRIO – "RAPTURE" (Piano trio, doing standards and jazz tunes).

MARTY NAU GROUP – "MOOD EBONY" (Clarinetist, playing straight-ahead. Some
originals, some standards).

NOAH PREMINGER – "BEFORE THE RAIN" (Saxophone-led quartet, doing originals
and standards, in a progressive manner).

MARK WEINSTEIN – "JAZZ BRASIL" (Flutist, doing originals and jazz tunes, with a
hint of latin flavor).

City College Student Radio
KSDS HD2
Listen Live
Pat Launer's Center Stage