Progressive Nights

I do not multi-task well. My multi-tasking is more stretched out linear-like, not stacked. Some might say it's not multi-tasking if it's not simultaneous but I would ask "how simultaneous does it have to be?" Right now E.S.T. is rolling "Still" from Leucocyte. This piece is certainly one mood of Free Time, but next is "Summer Song/Two/Evening" by Bill Dixon. Similar, but very different from each other. In the scope of things, there's going to be something around the corner that could change everything.

Ornette Coleman was one of the modern innovators. He just passed away at the age of 85. Here are random notes as I rolled along.
Sound Grammar was one of his last recordings. I'm celebrating the music not hashing the details. Denardo Coleman on drums, Gregory Cohen and Tony Falanga on basses (plucked and bowed, respectively), and Ornette Coleman on alto sax, trumpet, and violin.
For me Sound Grammar presents the open aspect perfectly, four directions woven together into a super strong design
Charlie Haden, Jimmy Garrison, Scott LaFaro
Billy Higgins, Ed Blackwell, Denardo
Don Cherry, Dewey Redman (ps. Bobby Bradford)
Free Jazz, Harmolodics, Sound Grammar
Lot of random notes for those last points so dig this if you want to...http://en.wikipedia.org/wiki/Ornette_Coleman
thanks for listening...
ps. enco is beautiful
pps. due to scheduling...6/18/15 at 10pm...Part II

A recent addition to the Mole Programming Portfolio is the refreshing Progressive Nights: Friday Vibe. Somehow relaxed compared to Free Time, Thursday at 10pm, there is still the same appreciation of the form but the shape is different. Friday Vibe at 10pm

Clearly I'm no correspondent. Too long since the last entry is one way to look at it. Lucky to be standing is the dramatic way to look at it. New studio and delivery system has everything going sideways but forward. Muscle memory disruption is like learning to walk, or is it complacency crumbling away from decades status quo? Hey man, it's a computer.

This month is almost over and the move is getting deeper. In case you missed the memo, KSDS-FM is moving the whole thing to another building on the City College campus. The grass is green in that new building but nothing is running yet. We are broadcasting, streaming, and whatever else we can do to get the music to you, but the living breathing station is still in boxes, figuratively speaking. Meanwhile, I'm going through drills with the Index of Possibilities and calculating multiple run times for stress tested overlap with Jazz tones. And I'm really really trying not to jump to conclusions (subtle hint to the hotshots).

Generally speaking I'm slow to assemble a program. I'm open to suggestion from anywhere beforehand. But when it all comes into focus and the thoughts, pictures, and memories build a structures that is ready. I leave a window open, just in case.
Rambler is a fun tune by tuba master Bob Stewart. I'm so glad Arthur Blythe has included the lower register in so much of his work. Grandpa had a Rambler and it was something else entirely.
Ken Thomson is Who To Watch For. Out of the blue is this tune called Welding For Freedom and it justifies my strategy of leaving a window open. Win/win.
Nathan Hubbard collect SDMA for Best Jazz Album. There was a lot of texture in the eleven o'clock hour. Tons of great names contributing, and Nathan making it bubble. xlnt
Thanks for listening

Sometimes there is no difference between hearing and thinking about the music.
Charles Lloyd has a new two disc set of 1965 concerts, six tunes of length and intensity. Jazz at it's finest.
Saxophonist David Borgo has a new disc loaded with talent and modern ideas.
J. Otis gets nostalgic when he hears Horace Tapscott because J. Otis was there back in the day when the music was still in the cauldron. The Dark Tree
Thanks for listening

Sorry for the delay...
Mama Tokus came to the station to interview with J. Otis Williams. I can say without hesitation that she is a showstopper.
Complete memory wipe until today, the 5th of October, as I prepare the post for the 2nd.
The Collective We bravely fought La Jolla traffic to get to Bird Rock Coffee Roasters yesterday. Mama Tokus and Robin Henkel were bluesy and raucous and had a scene going on, regardless of who was paying attention. Mama told us about Totnes Town Transition, which completely added another dimension to her luminescence.

Even after review the vibe was cool. Rest In Peace, Kenny Wheeler. We all know the future is now.
Gnu High, 1975 recording. Kenny Wheeler with Keith Jarrett, Dave Holland, and Jack DeJohnette. Played the whole thing. Brilliant isn't strong enough. Neither is stunning, nor is mindblowing. Heyoke and Gnu Suite are long pieces but the intensity never waivers. Smatter is only six minutes but its punch is not pulled. Throughout, the artistry is astounding.
David Borgo has some new music coming out and the Progressive Nights staff is understandably thrilled. Positive anticipation but I hope the new disc title is easier to say than Micro Temporal Infundibula. Hard to type, even.
Taylor Ho Bynum is riding his bike from Canada to Tijuana. Hope to get a word as he zooms past...Stepwise.
Thanks for listening

There was something in the air that made hesitation seem inexcusable.
The Diminished Triangle by Gerald Wilson was grand and sweeping, varied and flexible, a showcase for strong writing and playing. He contributed greatly, rest in peace.
The Great Lake Suite will prove to be problematic because it's pretty deep in the dig/digest/grok sense and it provides endless variables of any/all elements. Wadada Leo Smith, Henry Threadgill, John Lindberg, Jack DeJohnette.
Charles Gayle is commitment personified. He is like a laser beam of intention balancing between Larry Roland and Michael TA Thompson.
Thanks for listening

Originally I wanted to type this as the show was underway. Capture the action. Feel the vibe. Apparently I was ignoring what I've learned over the last decades of this endeavor...the scene changes and you are at its mercy. And it has none.
Saturday morning, Cowles Mtn early, international break so no compelling distraction, typing now.
San Diego lost a local legend when Daniel Jackson passed away. He helped many musicians in many ways over the years. read more
Confirmed but not yet announced, yours truly will permanently fill the Friday night Progressive Nights chair, 10pm - midnight, begininning September 19th. Thursday nights unchanged except for slight adjustments in the Index of Possibilities because there should be some separation.
Thanks for listening

Three Day Weekend! Award Winning Jazz Radio! Large Ensembles Set On Stun!
I might be persnickety when it comes to Personal Inclinations In Music Selection but it was a full-on throw-down program of large groups, ensembles, big bands, and like that. On the one hand there was no Sun Ra or 8 Bold Souls or Creative Orchestra Music. On the other, Secret Society and New York Hieroglyphics and Box Canyon Overview. "It's all about texture" said Jared Gold after slaying us at Oliver Lake some years back.
Lester Bowie. Enough said. Well, okay...Julius Hemphill, too. Very High Level.
Sam Rivers swang at the conclusion and really wrapped it up.
Thanks for listening

Straight to bullet points:
Did not know that Joey DeFrancesco plays trumpet. The new disc with Bobby Hutcherson and Billy Hart is sweet but my ears went 'wait, what?' Had to go to the liner notes. Did not know that.
Viper's Drag makes me pine for Air Lore. Long time in between, less so if I had more time and attention span.
Marc Cary surely must be in the running for top pianist. Not competitively or categorically, but thinking about unique voice and interaction and dynamic group chemistry...right up there, near the top.
Somebody asked me if I mean it when I say "Thanks for listening." Well, you know, of course I mean it. The whole show has been about intention and then at the end I'm gonna bs? No, I am not gonna. Thanks for listening!

Initial impressions for three bullet point items regarding 8/14:
Ian Tordella made Stereolab sound like a genius. Pretty sure I said Radiohead on the show. Either way, Tragic Comedy is great.
Still really like the Steve Wilson/Lewis Nash "Duologue." That's not going to change either, especially after Friday shift where Freedom Jazz Dance is solo drums. nice.
Davis played by Archie Shepp on tenor sax and Buell Neidlinger on bass somehow makes me feel like Dali played by Coleman Hawkins. The sound is deep.
Jeff Parker Trio is a shapeshifter, fitting anywhere as needed like the Index of Possibilities.
Thanks for listening...

Rahsaan Roland Kirk gets the birthday spotlight feature and recognition for being very far out front and totally at ease with it. If he created only "Three For The Festival" his role would have been fulfilled. That line has a critical mass that will not be denied. As it is, there is more inspirational material for musicians and listeners alike. Elsewhere...
Steve Wilson / Lewis Nash "Duologue" goes straight onto my list of favorite duo recordings. Buster Bee, the Haden duos, Waldron/Lacy. Yeah, Duologue is on that list.
In Between pretty much anticipates Dysnomia although it's easy to say that in retrospect. That's the only reason except also to mention that Dawn of Midi is returning to San Diego 9/20 at Carlsbad Music Festival. Dysnomia is actually dangerous when consumed live.
Kirk closes with deception in the form of Untitled Blues and Lester Leaps In. Gotta watch your sacroiliac.
Thanks for listening

One of my first go-to albums as a young DJ was Fried Buzzard by Lou Donaldson. Idris Muhammad was there. And now there is the sorrow of his passing. He was artistic and he was solid. Beyond that, he recorded in the upper echelon of the modern cats with traditional roots. Dig him.
Lou Donaldson - Midnight Creeper
Ahmad Jamal - Big Byrd
Joe Lovano - Friendly Fire
Charles Earland - Black Talk
Pharoah Sanders - Sun In Aquarius
Thanks for listening

A lot of orange this time, heavy lines in the lower layers. Ideas forming thinking hearing music...
Titles as colors: Contours, Silent Observation, Undula.
Titles as structure: Hottentot, Question, Metamorphosis.
Titles as primary: Absence, Coaster, Pulse
Thanks for listening

To pay proper tribute to bassist Charlie Haden would take some hours, even days. A national holiday would work but two hours is all I have. This program focused on three things; Ornette Coleman, Keith Jarrett, and the duets.
Death and the Flower - this brews into a creative storm without leaving a mark.
First Song - (for Ruth) is often added, for his wife. Pretty tune, with Pat Metheny. A lot of people love him, Metheny.
Circus '68 '69 - from the carousel intro to the chaotic finale, a great translation of political dystopia. Music Liberation Orchestra.
Back Home Blues - a Charlie Parker line from Quartet West. Cleanse the palate, ready to continue.
Folk Medley - little solo tucked into the middle of Don Cherry's Art Deco. Proof of Haden's value.
Blues In Motian - Could have done two hours of Montreal Tapes and been happy.
Pocket Full of Cherry - Keith Jarrett plays alto sax, Dewey Redman on tenor. 60th minute at full tilt.
For a Free Portugal - with Paul Motian. see this
Out of Focus - with Don Cherry.
O.C. - with Ornette Coleman.
Blues Connotation, Folk Tale, and Ramblin. This was it. This was where I started. One of the places, anyway.
For Turiya - with Alice Coltrane on harp. A heavenly sendoff. Happy/sad right now.
Thanks for listening

Missed the live blog on Thursday night, went camping, came back to World Cup final. Exhausted of every bit of concentration but there are still highlights that shine through.
More research into George Russell is warranted. A great period in the early 60's with incredible timeless creativity of arrangement and playing. Ezz-thetic, Stratusphunk, In K.C.
Trane, India, extended group, Village Vanguard. Free Time!
Rob Mazurek, Skull Sessions. Could solid matter become more dense? When do layers of sound collapse and/or expand by telepathic insinuation? Yes, and on cue, generally speaking.
Thanks for listening.

Here is an example of cross-media promotion, I assume, or in other words pushing the same material through a new outlet. On facebook last night I posted "On My Mind: Index of Possibilities, Transitions, and several Blind Shots." The Index of Possibilities is automatic within the concept of Creative Music. Transitions are useful/mandatory juxtapositions of texture between moving Index Items. Blind Shots are simply a blind shot or more.

Rudy Royston- Gangs of New York- 303

Horace Tapscott, so much

Solo 1 gets a shot in the final minute...stoppage time goal!

The trials and tribulations of presenting live radio programs. It's not from nothing that I have a little grumpiness right now. Oh, that was two days ago. See how time flies?
Tiki taka with JD Allen, then Rudy Royston, then Todd Sickafoose. Not choreographed but available without hesitation so when the opportunity shows itself there is only reaction, no thinking. Aside: tiki taka is the quick flowing ball control made famous by Barcelona FC. What? Creative Music is like soccer! You heard it here first.
Steve Lacy played Monk better than anyone. Tempo and intervals, tricky but just right.
The second hour may be available at the Speakeasy beginning Sunday morning, for a limited time.
Thanks for listening

You might notice the subtle realignment with the blogname. If not it's okay, but it will bring into sharper focus the team effort being invested into Progressive Nights, the new sound of jazz radio (not a trademark phrase but it ought to be). Monday through Thursday, 10pm to Midnight. Chad Fox, Tony McGee, and yours truly. Let me just go ahead and preempt the suggestion of an over-the-line team called "The Progressive Knights." First fail is no vulgarity in team name. Sorry.
Go listen to Horace Silver right now. Anything you can get to. No need to go overboard. Just listen awhile and savor the sweet bluesy jazz.
I keep coming back to the Index of Possibilities. Much of my programming spins out of this concept. One key to the Index is don't get too tense.
Go listen to Eric Dolphy. Maybe you think you aren't ready. Maybe you're fooling yourself. Start with his version of "Tenderly."
Thanks for listening.

Forgetting something, omitting something else, and maybe not enough to go around. These are the conditions which prevail.
Dawn of Midi tomorrow night at the Soda Bar.
Eric Dolphy/Booker Little blazing through Status Seeking
Christian Scott played "The Eraser" better than Thom Yorke wrote it.
Thanks for listening

A funny thing happened on the way to Free Time. It started two hours early with Percussive Profiles!
Bernard "Pretty" Purdie to Elvin Jones "The Drum Thing." Then Peter Erskine for sixty minutes. E Ticket Ride right there. Some heavier lifting helps one appreciate a lighter load. I'm talking about duration.
Larger groups in this evening's Creative Music section. 8 Bold Souls, Big Trouble, David Murray, and Keefe Jackson. Small groups allow for the space and structure but larger groups seem to swell and teeter and then all the directions that music starts flying in like a blizzard or levitation.
The Dropper might land on your toe if you aren't ready so here's Uninvisible by Medeski Martin & Wood.
Thanks for listening

The Index of Possibilities is deployed transparently throughout any programming span, regardless of projection intent. It illuminates the phrase "more of a guideline than a rule" and The Index can also take the heat in a pinch, as in "that escalated quickly."
Mantra by Alice Coltrane to begin. Joe Henderson and Pharoah Sanders pretty much on edge from beginning to end. Not much more, not much less. Mantra.
Song for Charles by the Art Ensemble of Chicago to start Free Time. No one has ever knitted the sounds created into such a solid aural fabric of fascination. Maybe it's just me. (paris, 1969)
Make your own Index of Possibilities. Wrap your brain around it, see what it can do for you. Everybody's different!
Thanks for listening.

Tonight's program shamelessly pandering to the broadest demographic of Jazzheads if they are free wheeling modernists unconcerned by implications of structure and/or the suggestion of reconstructed textures vis-a-vis oblique voicings. It's a three day weekend where we should be more thankful than Thanksgiving. Game On!
I felt like the first hour should have been enjoyable if one is anywhere near the above rhetorical description.
Sun Ra was born 100 years ago, hence the spotlight tonight. I just call it Sun Ra Day. It could be any day of the year. It will always be special. Besides, I don't want to get into it about the Saturn thing.
So many angles to Jazz. Swangin'!
Thanks for listening.

I have been operating on the assumption that it's the 9th of May. Forty five minutes left in the day and I just found out it's the 8th. Could be worse, somehow. And now, Program Notes:
John McNeil arranged a great spin on Giuffre's 'The Train And The River,' and I played 'Sugar Craft' instead of 'Whatever Happened To Gus' by MMW. Once a year I make myself go to a different tune from Combustication. It's only because WHTG is the most perfect assemblage of ideas ever.
Each layer of Free Time has brought some new angle to fascinate me so I'm hoping it's doing the same for you. Joseph Jarman, Steve Lehman (spotlight on Damion Reid), Steve Lacy, Shadow Boxer's Delight (unreal), Jason Kao Hwang, Tin/Bag (Free Time can be pretty, too), and Andrew Hill to end the show.
May 25th, check the Jazz Calendar for the Jazz Workshop event.
Thanks for listening.

An image from somewhere in the pages of William S. Burroughs comes close to dramatically summarizing my mind of late, "a blizzard of glass shards." Google doesn't back me up on this but it doesn't matter. Tonight was really about making it "just this" and not "that."
Dusk, by Andrew Hill, sounded especially beautiful tonight. The Sun Died, as reconstructed by Ellery Eskelin, was superb. Apparently, context is everything. Some close calls really showed the value of my Index of Possibilities theory. Similar to Cecil Taylor's "...just don't hesitate."
Cecil Taylor, Dewey Redman, and Elvin Jones. Lots of space and power.
Grachan Moncur III has a real way with making a tune hum. Love And Hate, from Exploration.
Thanks for listening.

The interview with Nathan Hubbard went well for a high wire act, and all encompassing enough to obliterate any thought of Program Notes until Friday afternoon. Then it took another two days to get to it. So much for spontaneity.
Volume 4 of Encinitas And Everything After will be presented on Sunday, 4/27/14. Ogd_S(11) Translation Has Failed is a mobile unit and is fully accountable for processing Hubbard's ideas. Taoist Sanctuary, 4229 Park Blvd 92103. 8pm.
Klang is the James Falzone Quartet. They bring such energy and ability that I'm sure some promoter in town has an eye on them. Has to.
Between Bynum at the beginning and Cherry at the finish, Steve Lacy singlehandedly astounded the aural capabilities of man and machine. Gusts, in case you need to track it down.
Thanks for listening.

Progressive Nights concludes with the subtle textures and captivating inventions in the particular style as curated every Thursday night by yours truly. This might sound like a generic phrase cooked up before a pressing deadline, but it's the real deal. Get into The Speakeasy and have a listen. Individual experience may vary each week, but this is a long term commitment and relevant within its context.
Yes I played "Western Wren (A Bird Call)" again. It's a magical interaction between Jeff Ballard drums, Lionel Luoeke guitar, and Miguel Zenon saxophone. Found on Ballard's Time's Tales.
Yes the Rosetta Trio piece might have seemed out of place after "Bloodcount." But what a transition to "Lena" and the majestic power of Cecil Taylor. Free Time!
Yes Todd Sickafoose Tiny Resistors came to the rescue at the very last minute. What a great night. Special thanks to Mark and Kimi from Brooklyn.
Thanks for listening.

O man. So involved with this show that Legal had to interoffice memo (as a verb) to remember Program Notes. It has not been uneventful.
The shape of the first hour brings to mind that Liverpool is rolling and everyone else is hanging on, if that. Yeah, talking to you, Arsenal. But the shape, moving forward at every opportunity and asking questions, as they say. Questions need to be answered, or the answer will be provided. Trios expanding into sections and creative music...provides the answers.
The second hour satisfied my basic parameters for Free Time. Something Must Happen. Almost always catches me looking the other way when the reaction is internal like physical/mental rather than perception or emotion. Anthem For The Moment by Dennis Gonzalez did that. Took the net away. Thanks man.
John Scofield Uberjam Deux at UCSD Sunday night. check it
Thanks for listening.

I could review the many ways that creative music and jazz are redundant or at least a hair split. Maybe another time, if necessary. The point is that within the realm there is a niche, a tributary, a tangent, that is of but not within what you might regularly experience on Jazz 88.3. For programming purposes I call it Creative Music. And it's snug in the Progressive Nights zone. Be sure to check The Speakeasy to hear this and many of the shows on Jazz 88.3.
Horace Tapscott, then "John Coltrane" from Mister Billy Higgins (ecd 22061-2). I'm in heaven.
Kendra Shank and John Stowell are coming to the Museum of Making Music on April 19th.
"Orange Outline" by Franz Kline."When I paint a picture, I don't know every line in advance, but I know in general what I'm about."
Free Time was as much about texture as it was about technique. One of those I have a feel for, the other I can appreciate.
Epistrophy, any way, shape, or form.
mole out

Welcome to Progressive Nights, the dynamic programming direction in the late post meridian zone on Jazz 88.3 and jazz88.org. It seems like everyone is running from anything even vaguely approaching modern or avant garde...or Jazz, for that matter. Meanwhile, Jazz 88.3 is actually committing space and energy to current and historical developments in Modern Jazz Music. Monday through Thursday nights, 10pm to midnight. Progressive Nights.




This is Miff Mole and I'm going to real time bullet list my show for 3/27/14. Not everything, but enough to get a feel for what's going on.
Right now it's 9:47pm, Barry is playing The Rich and The Poor by Keith Jarrett. It is definitely setting a mood in my music brain program list.
Opened with guitarist Joel Harrison's String Choir, music by, or inspired by, Paul Motian. (footnote: two things at once ain't easy)
Bassist Keith Witty and drummer Damion Reid are a molten flow for the Jonathan Finlayson piece "Circus."
Omission of detail does not reflect any particular agenda or preference. Voice activated blog would be great until the on-air mic is mistakenly cued by the operator and comedy ensues.
Michael Formanek and Jim Black were dangerous on "Thin Skin/Dangerous Crustaceans."
"Voices" from Bill Dixon's Intents And Purposes is familiar and provocative at the same time. The focus and execution is staggering, but that's what creative music does. (footnote: something else that ain't easy)
Listen to the show at The Speakeasy. It will be there by Sunday.
Peace

Cheryl Pyle is a former San Diegan and versatile New York-based flutist. Cheryl's recent venture is with pianist/composer Stanislav Zaslavsky's group called Kazhargan World, who just released a new album titled "Post Fiction" on Dewey Records. Here, Cheryl does a Progressive Nights interview discussing the new release.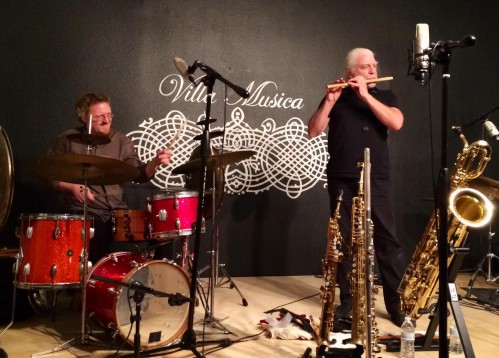 Some of San Diego's best jazz events are also best-kept secrets. However, if you know where to look for inventive, intimate and engaging shows, you will join a group of true music lovers for an exciting dynamic time few can claim to have experienced.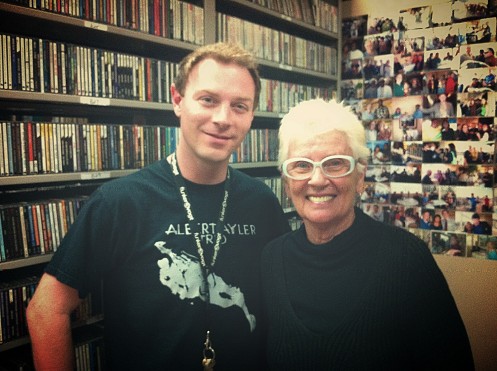 From the days of her Spruce Street Forum to the current
Fresh Sound
series, concert promoter, record label Exec., and San Diegan Bonnie Wright has a passion for exploring and sharing experimental & avant-garde music with her community. Bonnie plays a vital part with keeping the creative-music flame burning here in San Diego by bringing in cutting-edge artists from around the world. Her Fresh Sound series wraps up this month with a performance from the Rez Abbasi Trio, the #2 Rising Star Guitarist winner in a recent Down Beat magazine poll.
I sat down for a Progressive Nights interview with Bonnie where we talked about her passion for music, the local music scene, the upcoming Fresh Sound performance this weekend, and the great line-up of some upcoming concerts too. Enjoy.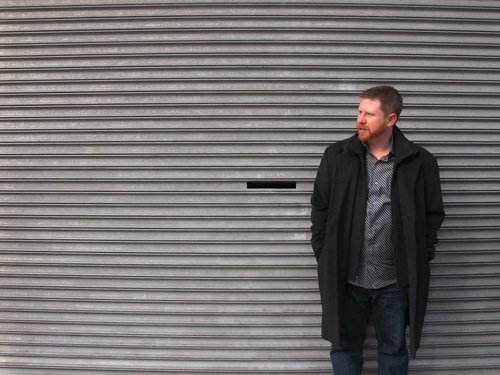 I was fortunate enough to sit down for a Progressive Nights interview with one of the most well respected bandleaders in jazz today: saxophonist and former San Diegan
Jason Robinson
. Jason lent a helping-hand for creative musicians, particularly here in San Diego. He provided the opportunity to have their music heard on the artist-run independent record label he founded in the 90's called
Circumvention Music
. He now has a new album out titled
Tiresian Symmetry
, and since his move from San Diego, he's been tearing up the east coast jazz scene with a sound steeped in free-jazz, avant-garde, acoustical, electronic, experimental and improvisation. There was way too much to cover in the time we had together, but basically: Jason is a really busy man these days! Not only is he a musician and composer managing multiple groups, but Jason is also an Assistant Professor of Music at Amherst College. Nonetheless, we covered a good bit of ground, so sit back and enjoy.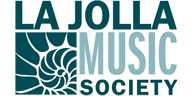 City College Student Radio
KSDS HD2
Listen Live
Pat Launer's Center Stage