Houston Person, one of the most successful Jazz musicians working today and current #1 on the Jazzweek Jazz Charts with his latest release "Naturally", will be our guest in Hour 1 of The New Jazz Thing, Monday December 17, 2012, 6-8 PM PT! Houston was our guest at Jazz Live back in April, 2006 when we did a remote from Jazz In The Park at Balboa Park (thanks to Holly Hoffman) and it will be great to catch up with him as he's had a string of great successes since then! There are some reviews and other links after the split, but to get you in the mood, here's Houston playing Dizzy's Coca Cola in NYC in August 2012. Can't wait!




Tonight on the show....

Looking forward to interviews and New Jazz Music with guitarist George Cole and San Diego's own Joe Garrison & Night People featuring Gilbert Castellanos among others, on The New Jazz Thing this Monday, November 26, 2012, 6-8 PM PT. More details after the split...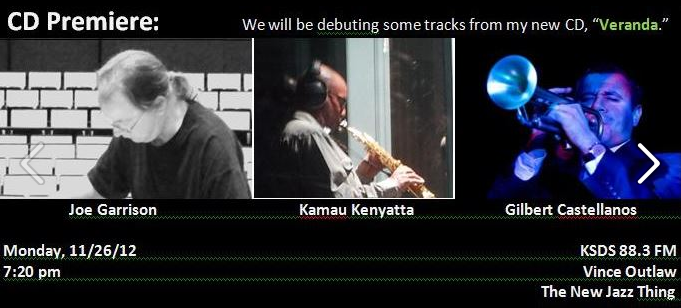 Tonight on the show...

Here's some of what's happening on The New Jazz Thing on Monday, November 5, 2012...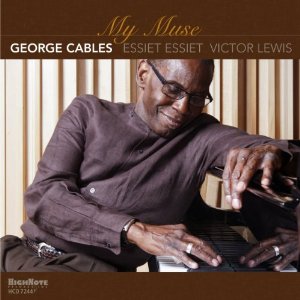 Tonight on the show....
2012-10-29 Adds To The Jazz 88 Music Library: San Diego's own Jason Robinson has just one of the list of great NEW Jazz Music in the library at Jazz 88 this week...there Beatles Brazilian, vocals, progressive, and lots MORE!

Jazzweek.com Jazz Chart Top 10 for October 29, 2012

: New #1 George Cables!! And I've got Denise Donatelli (new #9) in my clutches for Hour 2 of The New!
Thanks to New and ReNewing Members during our Fall Membership Campaign for supporting the show and The New and Jazz 88!
More....!!!