The New Jazz Thing with Vince Outlaw

Luciana Souza has two new discs coming out, "The Book of Chet" (added to Jazz 88 last week) and "Duos III" (follow-up to the first two Grammy-nominated discs in the series, being added to Jazz 88 soon), so we will be playing music from both and chatting LIVE with her on The New Jazz Thing, Monday August 27, 2012 6-8 PM PT (she will be on in Hour 2 of The New). Really excited to be chatting with her again!
Reviews, videos, and other interview prep after the jump...

Here's what we've got for The New Jazz Thing on Monday, August 20, 2012 6-8 PM PT...
2012-08-20 Adds To The Jazz 88 Music Library: Dig the great NEW discs this week from Basile (bari-sax!), Duke music (tribute, that is), drum-man extraordinaire Sinnett, sweet sounding (and too-little recording) Luciana Souza tributing Chet Baker, and last week's TNJT guest (scroll down to hear the interview online) Brian Bromberg gets further fuzzy...plus more!
Jazzweek.com Jazz Chart August 20, 2012: Curtis Fuller at the top 3 weeks running!
Brian Bromberg has that third New disc out, Bromberg Plays Hendrix, and he talked about it LAST WEEK on THE NEW JAZZ THING! (scroll down and click Brian's name to hear the interview).



Here's what I'm working on for The New Jazz Thing with Vince Outlaw, 6-8PM PT, Monday, August 13, 2012 on Jazz 88.3 FM, with Webcast at http://Jazz88.org and smartphone apps for iPod/iPhone/iPad and Android (that's quite a description!).
UPDATE 5:5PM PT: Mike Wofford, San Diego Music Award Lifetime Achievement Award Recipient LIVE....BEFORE HE GETS THE AWARD! Listen in around 6:40 PM PT as we find him somewhere in the vicinity of his award. Thanks Holly!!

Nominees...Claudia is playing them on The Jazz Ride Home!

Best Jazz

Erika Davies
Gilbert Castellanos
Ian Tordella
Mattson 2
Rob Thorsen
Steph Johnson
Peter Sprague
The Trunks

Artist of the Year

Crocodiles
Gilbert Castellanos
Little Hurricane
Sara Watkins
Slightly Stoopid
Switchfoot
The Silent Comedy
Unwritten Law

Best Jazz Album

Gregory Page - Shine Shine Shine
Ian Tordella- Tragic Comedy
Leonard Patton- Expressions
Montalban Quintet- Self Titled
Nena Anderson- Beyond The Lights
Kevyn Lettau- Drawn to You
Mike Wofford & Holly Hofmann Quartet- Turn Signal
Teagan Taylor- Wonderland

Brian Bromberg

(

beware of the instant-on music, can't find the MUTE button!): prolific bassist has 2 New disc out right now, so we'll be dipping into both "Compared To That" and "In The Spirit of Jobim" and chatting with Brian LIVE on the ringer.

Michael Oletta reminds us: "... Bromberg's SD connection at Elarios Jazz club/ restaurant in the late 70's early 80's. He played with Joe marillo several night a week!"



2012-08-13 Adds To The Jazz 88 Music Library

: Lots of great New Jazz Music being made including original compositions (Marquis Hill, Fast Citizens), covers of Lennon tunes (Ochipinti), Brazilian (Ben-Hur / Debriano collab), vocals (Sylvia Brooks), progressive large ensemble (Josh Berman), Organ Monk (YEA!)...and an appearance by San Diego's own Gilbert Castellanos (Donald Vega).
San Diego Music Awards begin right at 6PM tonight, so we'll be monitoring to see if the Jazz awards get announced before TNJT is done.

Jazzweek Jazz Chart August 13, 2012

: Curtis Fuller at the tops 2nd week running, TNJT guest Brian Bromberg at #5 with "Compared To That"!

Here's what we get into on The New Jazz Thing with Vince Outlaw (http://Jazz88.org/thenewjazzthing), Monday, July 30, 2012, 6-8 PM PT...

Vocalist
Sara Gazarek
chats LIVE about her new 2012 release "Blossom and Bee", her July 26, 2012 performance at Anthology SD, and more on
The New Jazz Thing with Vince Outlaw
, Monday, July 23, 2012, 6-8 PM PT! Just to tempt you...hehe...Dan Bilawsky in AllAboutJazz.com says:
"While it's a bit clichéd to say that a collection of songs can make you fall in love with a singer, the shoe fits here. Gazarek balances fancy free notions, effervescence, carefree whims, fragile emotions, precocious pondering and humor in her work, making this a highly attractive outing as a whole."
Not bad ;)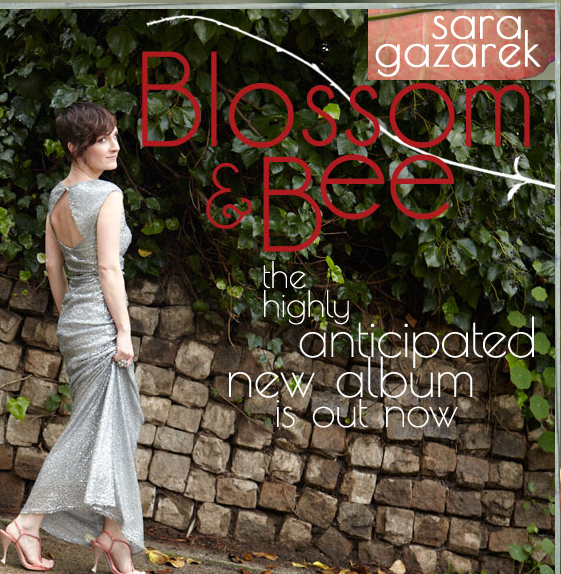 Among all the great New Jazz Music we'll be debuting on The New Jazz Thing, Monday, July 16, 2012, Jazz guitarist and vocalist John Pizzarelli will be chatting with us in Hour 2 of The New about is New release "Double Exposure" and a July 22, 2012 appearance at the Grand Del Mar. We'll also take a look at the Jazzweek.com Jazz Charts, the Hot Hits on the Jazz 88 Speakeasy, and More! Details after the split...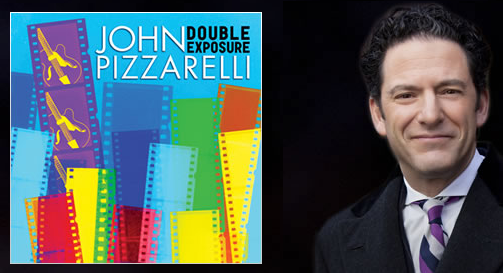 Click +1 if you like this song
City College Student Radio
KSDS HD2
Listen Live
Pat Launer's Center Stage
Click on the +1 button
if you like this page