2011

Here are the discs we are adding to the Jazz 88 Playlist and Library the week of August 15, 2011. Great to see San Diego represented well with new discs by Russell Bizzett and Candy Kayne / Sue Palmer, along with some personal favs like Avishai Cohen and Sam Yahel.


I will be debuting as much of this new as possible on The New Jazz Thing, Monday, August 15, 2011 between 6 and 8 PM PT, so tune in!!

JOHN BASILE (– "AMPLITUDE" (Guitarist, playing solo with overdubs, with a mix of
old & new standards and originals).


AllAboutJazz.com: Though initially intended as references for performances with perhaps another guitarist or instrumentalist, the process became so creatively challenging and intriguing, that I ultimately decided to seize this opportunity to overdub all the tracks in what made musical and conversational sense. Years ago, Bill Evans'

Conversations with Myself

was a great inspiration in this regard With the iPhone revolutionizing our pop-culture, I thought why not use it and see where it takes me?

RUSSELL BIZZETT – "DREAM STREET" (Local trio, doing all standards, straight-
ahead).



AVISHAI COHEN (FB, @AvishaiCohen, YouTube) – "SEVEN SEAS" (Bassist, leading a straight-ahead session with
vocals, doing mostly vocalise tracks).


AllAboutJazz.com (NeNad Georgievski):

Seven Seas

is another exceptional chapter in the Cohen catalog, one that showcases a willingness to stretch itself to the breaking point and open up the music to a wider array of approaches. It is one of his most spontaneous recordings, with both disciplinarian and freewheeling sense of adventurous interaction. In general, there is a spirit of true exploration on his records which is also evident here, with adventurous improvisation added to that blend of Mediterranean melodies (with touches of Ladino/Judeo-Spanish heritage) and the art of jazz.

TIM COLLINS – "CASTLES AND HILLTOPS" (Vibraphonist, leading a quartet, doing
all but 2 originals, those 2 were written by Bjork and Tom Petty).

MIKE COTTONE
(
@MikeCottone
)– "JUST REMEMBER" (Trumpeter, leading a quintet, in a straight-
ahead outing).
GEORGE GILLIAM
– "STEPPIN' LIGHTLY" (Straight-ahead guitar trio).
JERRY GONZALEZ
– 'Y EL COMANDO DE LA CLAVE" (Latin jazz trumpeter, with
some vocal tracks, can also be played straight-ahead).
CANDYE KANE
/
SUE PALMER
(
FB
,
@SuePalmer_Piano
,
YouTube
)– "ONE NIGHT IN BELGIUM" (The 2 ladies,
performing live).
Candy Kane and Sue Palmer's telepathic musical rapport (George Varga)
: Kane, a boisterous, sometimes bawdy singer, with a big voice and an even bigger heart, first began playing with ace pianist Palmer in 1991 at the Belly Up in Solana Beach. Their near-telepathic musical rapport was immediately apparent, fueled by their shared passion for blues, boogie-woogie, swing, jump-blues and other earthy American music styles.You can savor that rapport on the recently released "One Night in Belgium," an intimate live duo album Kane and Palmer recorded in 1999 in Eeklo, Belgium.
CHUCK LOEB (@ChuckLoeb)– "PLAIN 'N' SIMPLE" (Smooth jazz guitarist, in a straight-ahead,

organ trio session, with some horns and vocals).
SmoothJazzDaily
: Tweety Records is proud to present
Chuck Loeb
's latest CD
Plain 'n'Simple
, his seventeenth as a solo artist. It is an organ trio project, featuring Pat Bianchi on the keys and pedals, and Chuck's fellow Fourplay band member Harvey Mason on drums. The CD represents a new direction for Chuck, while at the same time harkening back to his earliest influences as a jazz guitarist. From the beginning, he was drawn to the organ trio sound by his love for the early Wes Montgomery records, as well as the hallmark Jimmy Smith recordings of the 1960's. The repertoire includes eight Loeb originals, two gems penned by Mason, and a couple of standards too. The music is swinging, funky, lush and exciting from note one, and stays that way to the very last drop. Chuck's fans will find the excellence in playing, sound, and production that they have come to expect from him, as well experiencing a side of the artist that they may have never heard before.
LARRY VUCKOVICH
– "SOMETHIN' SPECIAL" (Pianist, leading a quintet, doing
jazz standards).
Amazon.com
:
Something Special
, this newest offering from Larry Vuckovich, creates a strong 'Blue Note' flavor of soulful, swinging jazz. The selections reflect the pianist's important early influences, honoring the jazz masters who inspired him when he first began playing jazz. Vuckovich runs his deft fingers across the keys on some rare compositions, such as Horace Silver's languid
Enchantment
and Sonny Clark's
Somethin' Special
, the album's title track. He presents guest artist, classic tenor saxophonist Scott Hamilton, in a slightly different light from Scott's past recordings. Hamilton shines as he plays compositions of the bebop masters, newly introduced to him, such as Dexter Gordon's
Cheese Cake
, as well as the Clark piece, and the funk classic of Ben Tucker's
Comin' Home Baby
. This studio recording developed out of a 2011 Northern California tour Vuckovich helped arrange for Hamilton.
WESTCHESTER JAZZ ORCHESTRA
(
FB
) – "MAIDEN VOYAGE SUITE" (Big band
versions of Herbie Hancock tunes).

NYTimes.com (Philip Lutz)
: The recording made last month at Bennett Studios, "Maiden Voyage Suite," will consist of original arrangements of tunes from Mr. Hancock's 1965 album "
Maiden Voyage
." The suite was enthusiastically received twice in concert, though it became a candidate for recording only when the orchestra won a $10,000 grant from the
Aaron Copland
Fund for Music. The award was announced last June. The recording session, Mr. Holober said, was "definitely overdue."
SKIP WILKINS
– "AFTER" (Pianist, following up his standards release, with an edgy
collection of originals).
Philly.com
: The current Lafayette College jazz professor, who is relocating to Europe, says he made
After
for his grown children who had left home. The intuitive set with drummer Jeff Hirshfield and bassist Scott Lee projects a warm, rich tone and a questing vibe at times. The title track certainly produces righteous heat.
WARREN WOLF
– "WARREN WOLF" (Vibraphonist, leading a straight-ahead
session).
The Urban Music Scene
:
It's no exaggeration to state that the release of

Warren Wolf

, the eponymous debut album for Mack Avenue Records by

Warren Wolf

, will make it as apparent to jazz fans as it already is to jazz insiders that the 31-year-old vibraphonist is the next major voice on his instrument. Joined by a unit of authoritative swingers (bassist

Christian McBride

, pianist

Peter Martin

, drummer

Greg Hutchinson

, alto and soprano saxophonist

Tim Green

, and, on two tracks, trumpeter

Jeremy Pelt

), Wolf offers a ten-piece program that admirably represents his singular blend of efflorescent chops, muscular attack, lyric sensibility, harmonic acumen, encyclopedic knowledge of hardcore jazz vocabulary, tireless groove and downright musicality.
"I'm trying to bring forth what most cats did back in the day, coming out right at you swinging, nice and hard, not a lot of hard melodies or weird time signatures," Wolf says. "I like to play really hard, fast and kind of flashy. I like to take it to a whole other level."
SAM YAHEL
– "FROM SUN TO SUN" (Pianist, playing organ on some tracks, doing
mostly originals. A little on the edgy side).
Origin REcords
: After establishing himself as one of the world's foremost organists over the last decade, Sam Yahel showed off a new side in 2009 with a critically acclaimed piano trio recording that highlighted his broad musical interests and the dynamic interplay of his seasoned band. Now in their tenth year, bassist Matt Penman and drummer Jochen Rueckert again join Yahel as he engages with both the Hammond B3 and piano for an inspired album of fresh originals, and classics including "So in Love" and "A Beautiful Friendship." "...as elegant as anything you've ever heard from an organist. Larry Young would be proud." JazzTimes

Here are the new discs being added to the Jazz 88 Music Library for play starting Monday, August 8, 2011 and being debuted on The New Jazz Thing from 6 to 8 PM PT, Monday, August 8, 2011!


CHARLIE APICELLA & IRON CITY (FB)– "THE BUSINESS" (Guitar/organ ensemble, groovin' straight-ahead to originals and jazz tunes).
AllAboutJazz.com (Greg Simmons): "In places it seems as much indebted to rock 'n' roll as to jazz, with Korzin pumping out solid grooves—playing with the same economy as Apicella, sticking with keeping time, but almost never throwing in so much as an accent roll. It's that restraint—the precedence of the group over the individuals—that makes The Business a good record. This is simple, toe-tapping, head-nodding music—mostly blues and R&B-based. It's not flashy or especially innovative, but it is fun, and that seems more to the point."
RICK BRAUN (FB, @RickBraun9, YouTube) – "SINGS WITH STRINGS" (Smooth jazz trumpeter takes a shot at singing standards, not bad)
Allmusic.com (William Ruhlmann): There is a long tradition of jazz trumpeters putting aside their horns and singing into the microphone, dating back to Louis Armstrong and including Chet Baker, and Rick Braun belatedly joins this confraternity on Sings with Strings. " Braun certainly doesn't embarrass himself as a singer. He has a light, breathy tenor that marks him as a sort of little brother to Mel Tormé, and he is sufficiently assured to try a few note substitutions and time variation..." The album is not the revelation that Chet Baker Sings was, and it does not suggest that Braun should hock his horns. But it is a more than respectable side project.
DEEP BLUE ORGAN TRIO – "WONDERFUL!" (@DeepBlueOrgan3o, FB) (Organ/guitar trio, swinging the tunes of Stevie Wonder).
The Jazz Word: "the disc is a toe tapping, swinging affair with nine interpretations of classic Wonder material, featuring the soulful renderings of guitarist Bobby Broom, organist Chris Foreman and drummer Greg Rockingham.Wonder's reputation as a master craftsman of melody and harmony has been secured for some time and jazz musicians recording his music is nothing new. What makes this recording stand out is the convincing and seemingly natural way the trio presents familiar pop tunes in a straight-ahead manner. The groovy swing heard on "If You Really Love Me" and "As" and the crawling ballad tempo of "My Cheri Amour" bring freshness to the material, enhanced by the band's signature, greasy allure. The dirty funk treatment given to the Wonder-penned hit for Rufus "Tell Me Something Good" is worth the price of admission."
ORRIN EVANS – "FREEDOM" (@PosiTone) (Pianist, in a straight-ahead session, with a sax on 2 tracks, doing mostly originals)
AllAboutJazz.com (Dan Bilawsky): "The music itself, despite a title that might indicate otherwise, is actually Evans most conventional output in quite some time. The spiky intensity of The Captain Black Big Band and the left-leaning, in-and-out esthetic of Tarbaby's work is nowhere to be found on this date. While Evans still injects his own personality into these pieces, his mission here is to honor others. Swing is a central element on a large number of the tracks, but it isn't all that Evans has to offer. Dewy balladry built with glacial grace (Evans' "Dita"), a rhythmically engaging workout on Shirley Scott's "Oasis," and an album-closing, solo piano take on Herbie Hancock's "Just Enough" all exhibit different sides of the indefatigable Orrin Evans."
SIR ROLAND HANNA – "COLORS FROM A GIANT'S KIT" (Previously unreleased solo piano collection of mostly originals).
JazzTimes.com (David Whiteis): "These selections were recorded during the 1990s and as late as 2002 by IPO's Bill Sorin, before his label came into being. They showcase pianist Sir Roland Hanna, the label's first artist, at the height of his powers. Hanna's playing resonates with an authoritative, almost regal forcefulness yet it's also graceful. Despite his deft technique, he never sacrifices meaning for display, and there's a sense of joy and discovery at every turn—life-affirming melodic and harmonic richness, deep emotion without bathos." "Hanna brings to bear the full arsenal of his technical and imaginative gifts, yet his playing is infused with an emotional immediacy that cuts to the core of blues expression. A balance of strength and soul this effective was remarkably rare, and makes Hanna's absence—he died in 2002—all the more unfortunate."
RANDY JOHNSTON – "PEOPLE MUSIC" (Random Acts Records FB) (Guitar/organ trio, doing originals and jazz tunes, with Randy singing on 2 tracks).
NICK RUFFINI – "PRESSIN' ON" (FB, @Nick_Ruffini, YouTube) (Drummer-led session, with guitarist Johnny DeFrancesco, again, an organ oriented sound…edgy).
RICHARD UNDERHILL (@richardunderhill, FB, YouTube) – "KENSINGTON SUITE" (Saxophonist, leading a variety of ensembles, doing all originals, on the edgy side, with 4 tracks featuring…you guessed it…the organ).
JazzReviews.com (Samira Blackwell): "The unexpected, elastic sparkle of brilliance shimmers through every song - an endless tingle that dances down your spine and begs repeated listening over and again. Kensington Suite makes such contribution and Richard's artistry positively equals the transcendent peaks made by Parker, Coltrane, Henderson and Brecker. This is jazz at its finest and being a veritable collector, I make no apologies for these comments."
TOM WOPAT (@tomwopat, FB, YouTube) – "CONSIDER IT SWUNG" (Former "Dukes of Hazzard" star, singing a collection of old and new standards and originals. Well done).
JazzTimes.com (Christopher Loudon): Now, another five years having passed (since 2006 Harold Arlen tribute Dissertation On the State of Bliss), Wopat is back with Consider It Swung, a far more wide-ranging album. New York Times music critic Stephen Holden, whose knowledge of jazz and cabaret singers is likely unequalled, has aptly compared Wopat to the later-career Sinatra. His gravelly baritone is singularly engaging and, like Sinatra, he has an actor's ability to fully embrace a lyric, digging to the roots of each song's story. "...Wopat is equally, if not more, appealing when he ventures beyond the Great American Songbook. Bobbie Gentry's delta mini-drama "Ode to Billie Joe" is particularly well suited to his story-weaving skills, as are Joni Mitchell's wistful "2 Grey Rooms" and "You'd Rather Have the Blues," Dave Frishberg's delightfully cynical portrait of a perpetual pessimist. His bluesy retelling of Delbert McClinton's "Maybe Someday Baby" is a first-rate scorcher that swings with Joe Williams gutsiness, his hazy reading of "Deacon Blues" is earthier than the Steely Dan original and there's plenty of soulful swagger in his "A Natural Man."

Here are the new add to the Jazz 88 Music Library for Monday, August 1, 2011, which will be debuted on the station on
The New Jazz Thing with Vince Outlaw
, Monday, August 1, 2011 6-8 PM PT!
AMIKAEYLA & TRELAWNY ROSE – "TO EVA, WITH LOVE" (@songbirdtribute, FB) (Female vocalists, with special guests, paying tribute to Eva Cassady. Recorded live, with a somewhat folky feel, but jazzy enough on most tracks).

AllAboutJazz.com (C. Michael Bailey): So unique and fresh are these interpretations that their paying tribute to a singular talent is but the gravy in this recording. The two singers weave harmonic lines carefully managing the intended tension. Cassidy's show-stopping "Wonderful World" proves the same on this, one of the finest recordings of the year.

WENDELL HARRISON (FB , Free downloads from album!)– "IT'S ABOUT DAMN TIME" (Saxophonist, in a funky, contemporary groove).


Here are the new adds to the Jazz 88 Music Library for Monday, July 25, 2011 and will be debuted on The New Jazz Thing with Vince Outlaw, 6-8 PM PT, Monday, July 25, 2011.

FRED FRIED AND CORE – "ENCORE" (Acoustic guitarist, leading a trio, doing all
straight-ahead originals).


Jazz Sensibilities: "Leanne's Number" is today's focus.

Beginning with the clear tones of two beautifully voiced chords, then Matsuki enters with a light straight eight figure, followed by Lavoie holding down double stops to add to the suspense.

The tension is released by a fast unison figure that falls into the next statement.

Fried masterfully develops the motif through this section, with ever evolving harmony and a play on notes, the listener flows through various feel changes and then the form is repeated.

However, Fried surprises us with a flawless transition into a mid-up swing at the end of the form for the solos.


MONTY ALEXANDER – "HARLEM-KINGSTON EXPRESS-LIVE!" (Monty paying
homage to his Jamaican roots, with a wide variety of songs).

TERI LYNNE CARRINGTON – "THE MOSAIC PROJECT" (A vocal album, featuring
a variety of female vocalists, with an extremely varied choice of material).


The Guardian (John Fordham)
:
Anyone who caught American drummer Terri Lyne Carrington's performance at the recent Barbican show featuring Dianne Reeves, Angelique Kidjo and Lizz Wright will want to check out this star-packed session.
Parlato's diametrically different and resonantly intimate accounts of I Got Lost in His Arms and the Beatles' Michelle follow.
ETIENNE CHARLES – "KAISO" (Mostly straight-ahead session from this trumpeter,
with small group, orchestral and vocal tracks).
JOHN DAVERSA – "JUNK WAGON: THE BIG BAND ALBUM" (Very progressive
big band session, with strong use of electronics).
ELLEN KAYE – "3AM-THE DOGS, THE MILKMAN & ME" (Female vocalist, with a
distinct mix of old and new standards).
CHUCK REDD – "THE COMMON THREAD" (Vibist, leading a straight-ahead session,
doing mostly jazz tunes and standards).
SCENES – "SILENT PHOTOGRAPHER" (Edgy guitar trio, doing mostly originals, with
a few jazz tunes).
THE YOUNG LIZARDS
– "OUR MODERN LIFESTYLE" (Sax/organ quartet, doing
mostly jazz tunes, with a couple of originals).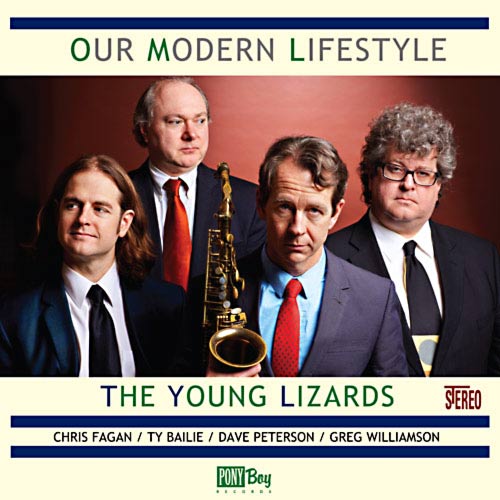 Did I say "ME"?…..I meant "us"…because there is no "me" in "famous";) So we are working on the production end of a new CD, meaning the tracks are selected, EQ'd and mixed and now it's just all that other stuff like artwork, liner notes, etc. All the stuff that I hate to do and aren't much good at such as:

The latest additions to the Jazz 88 Music Library and debuted this Monday, July 11, 2011 on The New Jazz Thing with Vince Outlaw!

JAY ASHBY / STEVE DAVIS – "MISTAKEN IDENTITY" (Two trombonists
collaborating on a straight-ahead session).


Innovative Entertainment Solutions:

A New York Yankees fan and a Boston Red Sox fan make an

odd couple

on the bandstand. How do you get them to play nicely with others and how do you deal with the issue of two virtuoso jazz trombonists who are often mistaken for each other, even causing fellow jazz musicians to do the occasional

double take

? The answer to this little dilemma might find Jay Ashby and Steve Davis collaborating in a musical setting where one would be for the other, or

one for all

. That's what you'll hear on this CD, where orchestral tone, effortless three octave range, and gorgeous legato lines with saxophone-like speed are the standard on this most difficult of instruments. As an example, check out the

stablemates

on the smoking

tootin' for Toots

. These two musicians have advanced the jazz trombone far into the 21st Century.


Adding Randy Brecker, Dr. Michael White, Live Eric Harland (recent TNJT guest), Terry Vosbein Big Band, and lots more! Debuting loads of this on The New Jazz Thing with Vince Outlaw on Monday, June 27, 2011!

STEPHANE BELMONDO – "THE SAME AS IT NEVER WAS BEFORE" (Trumpeter,
leading a quartet, doing mostly originals. Some progressive tracks).


The New Jazz Thing is LIVE! Monday, June 20, 2011 6 to 8 PM PT on Jazz 88.3 FM KSDS San Diego Webcast http://Jazz88.org. We will be debuting the new additions to the Jazz 88 Library for 6/20/2011. Also, vocalist Rene Marie will be joining us on the phone at 6:40 PM PT to chat about her latest release "Voice of My Beautiful Country" and her June 28, 2011 performance at Anthology SD!


Great bunch of new additions to the Jazz 88 Music Library on Monday, June 20, 2011. These discs will be featured on The New Jazz Thing on Jazz 88 with Vince Outlaw, Monday, June 20, 2011, 6-8 PM PT! Click on the Listen Now link to listen live over the internet or tune into 88.3 FM in San Diego!

DIEGO BARBER – "THE CHOICE" (Acoustic guitarist, leading a quartet, doing all original material).

Joshua White performs on the Seville Theatre stage at San Diego City College for Jazz Live San Diego, Tuesday, June 14, 2011 8PM broadcast LIVE at 88.3 FM KSDS San Diego and webcast at http://Jazz88.org.









Support Jazz 88.3
while you shop at
Pat Launer's Center Stage