April 28, 2014

LISTEN LIVE Monday, April 28, 2014, 6-8 PM PT @Jazz88 San Diego's Jazz 88.3 FM, Jazz88.org, and Apple/Android Apps to The New Jazz Thing @Jazz88 with Vince Outlaw...Supported by Listener Contributors like YOU and...YOUR BUSINESS (learn more about underwriting The New Jazz Thing!)
Jazz 88 Speakeasy (On-Demand, Click to Play): The New Jazz Thing (ENTIRE SHOW), Monday, April 28, 2014 (1:57:34)
Top 10 Countdown of the Jazzweek.com Jazz Album Chart for April 28, 2014: Tied for No. 1 on the JazzWeek Jazz Chart are Bruce Barth Daybreak (Savant) — also the week's most reported (54 stations) – and Monty Alexander Harlem-Kingston Express Vol 2: The River Rolls On (Motema). The biggest gainer (+116) and highest debut (No. 12) is Eric Alexander Chicago Fire (HighNote). Most added is The Bad Plus The Rite of Spring (Sony Masterworks).
Coming Up on The New Jazz Thing Calendar (click to subscribe to TNJT Google Calendar)...

Monday, May 5, 2014 -

(Tentative) Jazz singer Sachal Vasandani has released three albums on Mack Avenue Records, including his 2011 release "Hi Fly", and in October will drop a an all-new album on the Sony Records label. He's going into San Diego to play a Thursday, May 8 date at Martini's Above Fourth where he'll be joined on stage by pianist, composer, artist and two-time Grammy Award nominee Taylor Eigsti.

Monday, May 27, 2014 -

Anna Danes "Longing" and 5/30/14 CD Release Concert Interview. Local vocalist with her debut CD will be performing at Cedros Social Club in Solana Beach on Friday, May 30, 2014 with many of the musicians from the new disc.
Robin Adler and Dave Blackburn "Joni Mitchell's Hejira" Performance Preview: On June 1st Robin Adler and her band Mutts of the Planet will be performing Joni Mitchell's Hejira album. They have a fantastic 9 piece band for this show including Grammy winning guitarist Jamie Kime from L.A. We are also flying in bassist Kevin Hennessy, Peter Sprague's bassist for many years, from Missouri to hold down the Jaco parts. Robin and her husband, Dave Blackburn, may be performing live in studio.

FollowTNJT on Twitter, LikeThe New Jazz Thing on Facebook, and share something about The New @Jazz88 with the #TNJT or #Jazz88 hashtags!
More below the fold...Member Monday, 2014.4.28 Adds To The Jazz 88 Music Library, Links Mentioned on the show, Previously on TNJT, and more!!! And your chance to comment...so keep looking!

A full list of New picked out especially for our Jazz 88 listeners for play by your favorite hosts starting Monday, April 28, 2014! You can hear The New debut on
The New Jazz Thing @Jazz88 with Vince Outlaw
, Monday, April 28, 2014, 6-8 PM PT!
The full list, with additional annotations is after the split, along with your chance to comment on this week's New!
JACKIE ALLEN – "MY FAVORITE COLOR"
PERRY BEEKMAN – "BEWITCHED"
BRIAN BLADE & THE FELLOWSHIP BAND – "LANDMARKS"
TYLER BLANTON – "GOTHAM"
OLIVER BOGE – "THE WORLD BEGINS TODAY"
BILLY BRANDT – "THE BALLAD OF LARRY'S NEIGHBOR"
REGINALD CYNTJE – "ELEMENTS OF LIFE"
MATT GARRISON – "PATCHWORK"
JEREMY MANASIA – "PIXEL QUEEN"
IVO PERELMAN & MAT MANERI – "TWO MEN WALKING"
RIVERSIDE – "RIVERSIDE"
KATE ROSS – "PEOPLE MAKE THE WORLD GO ROUND"
RUBY BLUE – "REVEALED"
STRUNZ & FARAH – "MOODS"
JERRY VIVINO – "BACK EAST"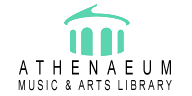 Support Jazz 88.3
while you shop at
Pat Launer's Center Stage