On Jazz Explorations with Ken Poston (Saturday, 7-10pm PT): Five Spot After Dark, featuring recordings from the Five Spot Cafe in New York. The original location opened in 1956 and later relocated. It was in the Bowery area and is most noted for engagements with Thelonious Monk and was also the club where Ornette Coleman made his controversial NY debut.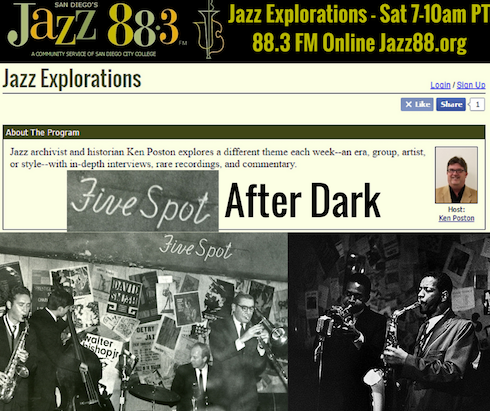 SEE RARE PICTURES FROM THE CLUB...

Four-time Grammy Award winner, Stanley Clarke will hit the Music Box stage this Thursday, September 15th at 8PM (doors are at 6:30PM). This is bound to be one epic show by the legendary bassist--one you simply won't want to miss! There's still time to purchase tickets--simply click here!