November 6, 2017

On the Halloween Day, Tuesday, November 7, 2017 installment of Jazz In The Night Tuesday (Weekly, Midnight to 2 AM PT), Halloween 2017 doesn't make much of an appearance, but we do have new jazz releases (Joshua White!, Pat Martino, Jonathan Suraga, Richie Cole, P J Perry), preview of upcoming San Diego Jazz and Blues calendar (Gregory Porter 11/3, Patti Austin 11/3, and Danny Green 11/3), and Birthday and On This Day In Jazz History selections (Booker Ervin, Conrad Herwig, Lester Young / Harry Edison "Prez and Sweets", Azar Lawrence). LISTEN LIVE or Replay Jazz In The Night Tuesday any day of the week from the Jazz 88.3 Speakeasy!
Listen Live to Jazz 88.3 Using The Pop-Up Player...

READ ON for
Annotated Playlist, Coming Week Jazz and Blues Calendar Highlights, Birthdays, and On This Day In Jazz Milestones...

Jazz 88.3 is so proud to support the Athenaeum's 2017-2018 season! Next Up: Mingus Dynasty: Tijuana Moods, happening Monday, January 22nd at TSRI at 7:30PM. Mingus Dynasty, composed of seven members of the Mingus Big Band, all leading jazz artists from New York City: Alex Sipiagin, trumpet; Wayne Escoffery, tenor sax; Brandon Wright, alto sax and flute; Ku-umba Frank Lacy, trombone & vocals; Theo Hill, piano; Boris Kozlov, bass; and Adam Cruz, drums. They come to Athenaeum Jazz to perform a rare revival of Charles Mingus's celebrated 1957 album Tijuana Moods, documenting Mingus's lively and compelling impressions of our neighboring city of Tijuana. For more information, or to purchase tickets, simply click here! Also, there will be a panel discussion about Tijuana Moods on Saturday, January 20th at 2pm and the SD Central Library. Moderated by Grammy-winning jazz writer Ashley Kahn, with alto sax legend Charles McPherson (a longtime Mingus band member), and UC San Diego faculty members Anthony Davis, internationally-known pianist and composer, and Steve Schick, renowned percussionist and conductor. Admission is free. Here's the information.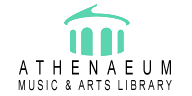 City College Student Radio
KSDS HD2
Listen Live
Pat Launer's Center Stage