KSDS Jazz88.3 FM San Diego
Station News
Happy New Year to all our Jazz and Blues lovers! It was a great year of music.

Music Director, Joe Kocherhans

culled his list down to a mere 10. See below for his

Top Ten

selections. We hope you have a great and jazzy new year.




HERE'S OUR TOP 10...
Jazz Live

kicks off 2018 in a grand fashion. Drummer and leader

Ralph Peterson

comes to the Saville Theatre on

Tuesday, January 23rd (8pm)

. Peterson has been one of the most in-demand drummer bandleaders for more than a quarter of a century. He has lead a number of influential ensembles which have continually pushed the envelope of imagination and improvisation. One of those ensembles is his

Fo'tet

.

The concert is for Jazz 88 members only.

As always, Thanks to

Big Front Door Sandwich Shop

for providing food for the Jazz Live artists. Remember, that good ole'

parking pass

and come hungry, because a food truck will be on site!
The San Diego Community College District and City College is committed to supporting

The San Diego Promise

, an initiative that allows local students to attend their first year at City College for FREE. YOU can help in that endeavor by sponsoring a student or making a donation.

PLEASE DONATE

. To learn more about applying for classes at City College

please click here

.
San Diego Dance Theater Presents

:

New Year with Janus

, happening

Friday-Sunday

,

January 19th-21st

at the

Saville Theatre

, right here on the

San Diego City College

campus! Choreography by Jean Isaacs, Trystan Loucado, and Gina and Kyle Sorensen performed by 12 of the region's most exciting dancers. Founded in 1972 as a 501(c)3 professional company, the San Diego Dance Theater (SDDT) has for 45 years enriched the cultural life of San Diego through countless dance concerts and training for young dancers. They are also known for their cross-border projects, site-specific Trolley Dances, summer dance workshops, and for the sheer beauty of our dancers. This is certainly one show you won't want to miss! For specific show times and/or to purchase tickets, simply click

here

!
Camarada's 2018

season is in full-swing!

Up Next

: "

Villa-Lobos & Friends

" happening Saturday,

January 20th

at

Bread & Salt

(

6:30PM

). Heitor Villa-Lobos--a nationally acclaimed Brazilian composer, Villa-Lobos' music captures his audiences with his exotic style, primordial, and contrasting textures. But as he would tell you, he would not be the composer he is today if it wasn't for his contemporaries: Claude Debussy, Maurice Ravel, and Johann Sebastian Bach. Be prepared to be immersed in the stories and influences of Heitor's musical accomplishments, as well as some of his most famous works! This is bound to be one spectacular show! For further details, or to purchase tickets, click

here

!
Jazz 88.3

is

so

proud to support the

Athenaeum's 2017-2018

season!

Next Up

:

Mingus Dynasty

:

Tijuana Moods

,

happening Monday,

January 22nd

at

TSRI

at

7:30PM

. Mingus Dynasty, composed of seven members of the Mingus Big Band, all leading jazz artists from New York City: Alex Sipiagin, trumpet; Wayne Escoffery, tenor sax; Brandon Wright, alto sax and flute; Ku-umba Frank Lacy, trombone & vocals; Theo Hill, piano; Boris Kozlov, bass; and Adam Cruz, drums. They come to Athenaeum Jazz to perform a rare revival of Charles Mingus's celebrated 1957 album Tijuana Moods, documenting Mingus's lively and compelling impressions of our neighboring city of Tijuana. For more information, or to purchase tickets, simply click

here

! Also, there will be a

panel discussion

about Tijuana Moods on

Saturday, January 20th at 2pm and the SD Central Library

. Moderated by Grammy-winning jazz writer Ashley Kahn, with alto sax legend Charles McPherson (a longtime Mingus band member), and UC San Diego faculty members Anthony Davis, internationally-known pianist and composer, and Steve Schick, renowned percussionist and conductor. Admission is free. Here's the

information

.
Jazz 88.3

is proud to support the

San Diego Symphony

as they present: "

The Roots of Rhythm

," featuring

John Santos

, happening Saturday,

January 27th

at

Copley Symphony Hall (8PM)--

part of the

Jazz @ the Jacobs

concert series! As part of the January "It's About Time" festival, this concert will explore the origins and evolution of the various rhythmic styles that made their way from all over the world to America, becoming part of the modern jazz idiom. John Santos, one of the foremost exponents of Afro-Latin music in the world today (as both musician and historian), will survey jazz's "root system" by way of his remarkable personal collection of percussion instruments in performance with several special guests.What better way to kick-off the new year than with a concert like this?! For more information, or to purchase tickets, click

here

!
Did you know that SD City College has it's own student-run radio station and

stream

? It does!

SDS Radio

enables students to have their own radio show. Learn more about this great and unique opportunity by taking

RTVF 131

. To access the Radio and TV department at City College

click here

.
Many of you have contacted us about our mobile App and it's need for updating. We do sincerely apologize for this inconvenience and we are working on this matter. It is our hope to have it resolved soon. In the meantime, please

bookmark this link

on your phone/device. It is our direct mp3 stream URL address. Thank you for your understanding.
Mark your calendars for

every Friday Jazz Happy Hour

at the

Handlery Hotel

in the

950 Lounge

!

San Diego's world-renowned Jazz Flutist and Presenter Holly Hofmann

brings in world class musicians

every

Friday from

5:30-7:30PM

. There's

NO COVER CHARGE

and parking is not only FREE, but it's bountiful! You can also enjoy a full bar and happy hour menu prices while you're there! What better way to kick off your weekend?!

1/19- Saxophonist Ian Buss with NY percussionist, Diego Maldonado and Rob Thorsen, 1/26- Pianist Ed Kornhauser with Mackenzie Leighton and Kevin Higuchi, 2/02- Mike Wofford Trio w/ special guest- Trumpeter, Curtis Taylor (Dean Hulett on bass and Richard Sellers on drums), 2/09-

Mike Wofford Trio w/ special guest- Flutist, Holly Hofmann (Rob Thorsen on bass and Duncan Moore on drums), 2/16- Mike Wofford Trio w/ special guest- Reedman, John Rekevics (Dave Marr on bass and Tim McMahon on drums), 2/23- Mike Wofford Trio featuring Portland bassist, Tom Wakeling and Jim Plank on drums.
The

Blues Jam

is in full-swing and happens

every

Wednesday night at

Proud Mary's

(located at the Ramada Inn: 5500 Kearny Mesa Road, 92111) from

6:30-9:30pm

. Each week we feature special guests so dust off your instruments and plan to attend!

1/24- Bill Magee, 1/31- Lady Star, 2/7- The Derringers, 2/14- Gregory Michael, 2/21- Michelle Lundeen, 2/28- Benji Davis .
Donate your used vehicle

to

Jazz 88.3

because it's the best result from a kind act! Also, you may get a

TAX DEDUCTION (check with your tax accountant)

! Seriously, you can donate a vehicle almost anywhere but if you donate your car to Jazz 88.3 we will be truly and unquestionably grateful and appreciative! Simply call

1-888-JAZZ-CAR (1-888-529-9227)

. It's easy, quick, and you'll be supporting your favorite Jazz and Blues radio station! Click

here

for details!
Latest Blogs
View all
Jazz 88.3 Blog
articles.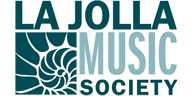 City College Student Radio
KSDS HD2
Listen Live
Pat Launer's Center Stage