Serena Geroe - Ernie Henry - John Abercrombie - Jazz in the Night Tuesday - August 29 2017

On the Tuesday, August 29, 2017 installment of Jazz In The Night Tuesday (Weekly, Midnight to 2 AM PT), young lion Serena Geroe gets some airtime before her Friday Handlery Happy Hour, birthday boy Ernie Henry gets over his Brilliant Corner, and I share San Diego Jazz' thoughts on John Abercrombie's passing, plus I feature music from artists making their way to San Diego, celebrating birthday anniversaries, and more, plus a musical rundown of the upcoming week on the San Diego Jazz and Blues Scene and upcoming Jazz and Blues Birthdays and On This Day in Jazz Milestones! LISTEN LIVE or Replay Jazz In The Night Tuesday any day of the week from the Jazz 88.3 Speakeasy!




Here's the replay of the August 29, 2017 show!




Or, you can always use this to listen live to Jazz 88.3!




READ ON for Music, Links, Birthdays, On This Day In Jazz and more...




Hour 1
08/29/17 00:00 AM Herbie Hancock Speak Like A Child [Wikipedia]Blue Note The Sorcerer
08/29/17 00:07 AM DeJohnette Genadier Medeski ScofieldHudson Motema Music Woodstock
08/29/17 00:13 AM John Beasley Monk'estra Vol. 2 Mack Avenue Criss Cross
BREAK: Blues Jam - Guest: Jacko Marcellino
08/29/17 00:24 AM Vinny Golia Lineage Hsaibde
"The quartet plays at a relaxed organized groove, outside enough to please adventurous fans, yet composed enough for casual listening." (Vinny Golia: Lineage, Mark Corroto, AllAboutJazz.com)

Jazz Live- Reedman Vinny Golia • Tuesday, September 12th - Jazz Live welcomes acclaimed reedman, Vinny Golia, as he marks his debut at the Saville Theatre. This composer, bandleader and multi-woodwind performer will be fronting a quintet for an unforgettable night of music. If you are a current Jazz88 member you can reserve up to two free tickets in the Speakeasy. For the general public, you can call Ken Borgers at 619-388-3301 to become a member or to purchase tickets. Thanks to Big Front Door Sandwich Shop for providing food for the Jazz Live artists. Remember, that good ole' parking pass and come hungry, as we'll have food trucks on site before the show!
08/29/17 00:33 AM Gilbert CastellanosFederal Jazz Project N/A Leap Year
08/29/17 00:37 AM Rodney Jones The Undiscovered Few Blue Note Oliver & Thad
"You're going to exclaim a huge "wow!" upon hearing this one for the first time and with repeated listenings gain more enjoyment from this exciting recording. Clearly an extraordinary modern jazz effort, certainly the best of Jones' career, and a solid candidate for Jazz CD of 1999" (Review of "The Undiscovered Few", Michael G. Nastos, AllMusic.com)
BREAK: San Diego Jazz and Blues Calendar Highlights for Tuesday, August 29 through Monday, September 4
08/29/17 00:47 AM Ambassadors of Soul featuring Serena Geroe AoS AoS What's Going On
08/29/17 00:51 AM Flying Horse Big Band Big Man On Campus Flying Horse Records The One For You
08/29/17 00:58 AM Charlie Parker Charlie Parker With Strings: The Master Takes Verve Dancing In The Dark
Hour 2
08/29/17 01:01 AM Thelonious Monk Brilliant Corners Riverside Records Brilliant Corners
08/29/17 01:13 AM John AbercrombieTimeless ECM Records Ralph's Piano Waltz
BREAK: Car Donation
08/29/17 01:20 AM Alan Broadbent Developing Story Eden River Records Developing Story (Movement 1)
08/29/17 01:30 AM John McLean / Clark Sommers Parts Unknown Origin Records Labor Day
BREAK: Jazz and Blues Birthdays and On This Day Milestones, August 29 through September 4
08/29/17 01:39 AM Louis Hayes Serenade For Horace Blue Note Records St. Vitus Dance
08/29/17 01:46 AM Miles Davis Bitches Brew CD 2Columbia Miles Runs The Voodoo Down
San Diego Jazz and Blues Calendar Highlights for Tuesday, August 29 through Monday, September 4
Wednesday, August 30

LAST DAY TO PURCHASE TICKETS:

Jazz 88.3 Night at Petco Park!

Jazz 88.3 Night at Petco Park! When you purchase tickets to see our San Diego Padres battle it out against the St. Louis Cardinals, Thursday, September 7th at 6:10PM, you'll be supporting your favorite Jazz and Blues radio station, as $5 per ticket goes directly to Jazz 88.3. Come enjoy the game at beautiful Petco Park and sit with some of your favorite Jazz 88.3 hosts and staff in some of the best seats at the park! Seats are limited and are selling fast! To purchase tickets now, click HERE! *Last day to purchase tickets is 8/30

Thursday, August 31
Friday, September 1
Tuesday, August 29

Charlie"Bird"

Parker

08/29/1920

100

[Alto Saxophone]

Alto Saxophonist

Kansas City, KS

Dinah

Washington

08/29/1924

100

[Vocals-Lead]

Vocalist

Tuscaloosa, AL

Bennie

Maupin

08/29/1946

100

[Saxophone]

Saxophonist

Detroit, MI

Miles Davis's seminal fusion record, Bitches Brew.

Jerry

Dodgion

08/29/1932

100

[Saxophone]

Saxophonist

Richmond, CA

Benny Goodman recorded "Tiger Rag" and "Shine" for Columbia Records in 1945.
Dexter Gordon recorded "A Swingin� Affair" for Blue Note in 1962.

Wednesday, August 30

Kenny

Dorham

08/30/1924

100

[Trumpet]

Trumpeter

Fairfield, TX

Rodney

Jones

08/30/1956

100

[Guitar]

Guitarist

New Haven, CT

Herbie Hancock recorded "Inventions And Dimensions" on Blue Note in 1963.\

Thursday, August 31

Paul

Winter

08/31/1939

100

[Saxophone]

Saxophonist

Altoona, PA

Wilton

Felder

08/31/1940

100

[Bass] [Tenor Saxophone]

Bassist/Saxophonist

Houston, TX

Herman

Riley

08/31/1940

100

[Saxophone]

Saxophonist

New Orleans, LA

A young Frank Sinatra, at the age of 23, cut "All Or Nothing At All" with the Harry James Band in 1939 for Columbia Records.

Friday, September 1

Art

Pepper

09/01/1925

100

[Saxophone]

Saxophonist

Gardena, CA

Gene

Harris

09/01/1933

100

[Organ] [Piano]

Pianist

Benton Harbor, Michigan

Essiet

Essiet

09/01/1956

100

[Bass]

Nebraska

Wayne

Horvitz

09/01/1955

100

[Piano]

New York City

Trumpeter Cat Anderson joined Duke Ellington"s Orchestra at the Earle Theater in Philadelphia in 1944. And that started his 24 year association with Duke Ellington.

Saturday, September 2

Horace

Silver

09/02/1928

100

[Piano]

Pianist

Norwalk, Conn

2014

Julia

Dollison

09/02/1972

0

[Vocals-Lead]

Vertical Voices - Music of Maria Schnieder

Laurindo

Almeida

09/02/1917

100

[Guitar]

Guitarist

Sao Paulo ,Brazil

Gerry Mulligan's Quartet recorded "My Funny Valentine" in Los Angeles in 1952. Chet Baker's solo brought him to center stage.

saxophonist Dewey Redman died of liver failure on this day in 2006, in Brooklyn, New York. He was 75.

Sunday, September 3

Ernie

Henry

09/03/1926

100

[Saxophone]

Saxophonist

New York City

https://en.wikipedia.org/wiki/Brilliant_Corners

- On October 15, Monk attempted to record the title track with the same band during a four-hour session. The complexity of the title track became a challenge for Monk's sidemen, who attempted twenty-five takes, and led to tension between him and Henry, who nearly broke down mentally, and Pettiford, who exchanged harsh words with Monk during the session. Monk tried to make it easier on Henry by not playing during his alto solo.[1] During one of the takes, producer Orrin Keepnews and others in the control room could not hear Pettiford's playing and checked his bass microphone for a malfunction, but ultimately realized that he was pantomiming his playing.[2] Without a completed single take, Keepnews ultimately pieced together the album version from multiple takes.[1]

Peter

Bernstein

09/03/1967

100

[Guitar]

New York City

Mickey

Roker

09/03/1932

100

[Drums and Percussion]

Drummer

Miami, FL

Artie Shaw recorded "Special Delivery Stomp," "Summit Ridge Drive," "Keepin' Myself For You" and "Cross Your Heart" on Bluebird Records in 1940.
Billie Holiday recorded "The Lady Sings the Blues" in 1954 for Verve Records.

Monday, September 4

Meade Lux

Lewis

09/04/1905

100

[Piano]

Boogie Woogie Pianist

Chicago, IL

David

Liebman

09/04/1946

100

[Saxophone]

Saxophonist

Brooklyn, NY

Lonnie

Plaxico

09/04/1960

100

[Bass]

Bassist

Chicago, IL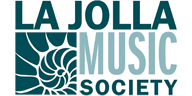 Support Jazz 88.3
while you shop at
Pat Launer's Center Stage