This Is The New #Jazz Thing Monday June 9 2014 - Jonathan Rowden
LISTEN LIVE Monday, June 9, 2014, 6-8 PM PT @Jazz88 San Diego's Jazz 88.3 FM, Jazz88.org, and Apple/Android Apps to The New Jazz Thing @Jazz88 with Vince Outlaw...Supported by Listener Contributors like YOU and...YOUR BUSINESS (learn more about underwriting The New Jazz Thing!).
Saxophonist Jonathan Rowden's debut release with his quartet "Becoming" is out 5/27/14 and he will be playing a CD release gig in San Diego at 98 Bottles on Friday, June 13, 2014. We'll chat about the new disc, his music, and the upcoming gig.

Monday, June 16, 2014 -

Guitarist JC Stylles new release "Blakey Grease" is a tribute to the great Art Blakey and is climbing up the Jazzweek.com Jazz Album Charts with it's Highest Debut and Biggest Gainer nods when it hit #15 on the 5/19 charts (up to #4 6/9/14). We'll be chatting about the disc, Mr. Blakey, JC's bio, and more in Hour 2 of the New!
Peter Sprague

Monday, June 23, 2014 -
More, after the split, including your chance to comment, playlist archive screenshot, The New, previously on TNJT, and more!!

Jazz 88 Playlist Archive, Monday, June 9, 2014, 6 to 8 PM PT Screenshot...
2014.6.9 Adds To The Jazz 88 Music Library: While the run of female vocalists continues this week in the Adds To The Jazz 88 Music Library, we've also got the latest release from drummer extraordinaire Harvey Mason ("Chameleon"), a new Live release from pianist (and for TNJT guest) Hiromi ("Alive"), and new music from recently un-clubbed club owner, recording magnate, and saxophonist who I'd like to have on TNJT one day, Cory Weeds ("As Of Now").

The New Jazz Giveaways! Listen for SEBASTIEN CHAUMONT QUARTET – "STILL WALKIN'" and LENNY PICKETT – "THE PRESCRIPTION" and if you dig them, I'll give you a chance to call 619-388-3162 and pick up some NEW!

Last week on The New Jazz Thing, Monday, June 2, 2014...

Jazz 88 Speakeasy (On-Demand, Click To Listen): The New Jazz Thing (Entire Show), Monday, June 2, 2014 (1:59:16)
Jazz 88 Speakeasy: Holly Hofmann "Low Life: The Alto Flute Project" Interview, Monday, June 2, 2014 (20:33) YEA...#36 Jazzweek 6/9/14
Jazz 88 Speakeasy: Bone Fest II w/ Matt Smith Preview, Monday, June 2, 2014 (9:25)

Recently on The New Jazz Thing...
BE PART OF THE SHOW! Follow TNJT on Twitter, LikeThe New Jazz Thing on Facebook, and share something about The New @Jazz88 with the #TNJT or #Jazz88 hashtags! We may even be able to mention your name and comment during the Live show and you'll be part of the Jazz 88 Speakeasy Archive!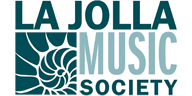 Support Jazz 88.3
while you shop at
Pat Launer's Center Stage