This Is The New Jazz Thing, Thursday, January 21, 2010 - Karin Carson

The New Jazz Thing is LIVE! Thursday, January 21, 6 to 8 PM PT on Jazz 88.3 FM, KSDS San Diego, Webcast at http://Jazz88.org! Quick Link: Jazz 88 Playlist Archive for Thursday, January 21, 2010 (scroll to 6PM to see the tunes spontaneously mixed on Tonight's show!)

Tonight on the show...Karin Carson debuts her new CD "The Time Is Now" on the show and chats about the upcoming release party 1/23/2010 at Tango Del Rey. We'll chat about her San Diego roots, her musical background, how the CD came about with all these great players, and her other musical pursuits.

UPDATE: Video of the interview...yea!!!

Part 1: Chatting about the new disc, Christian McBride, her Jazz upbringing, her interaction with Sam Rivers on her new lyrics to "Beatrice", and more…

Part 2: Talked some more about The Time Is Now, the San Diego Jazz Musician's Guild, what's next for Karin, a story about "Lovely Day" from The Time Is Now, and info about her CD release party... COMING UPDATE: Audio of the Interview (and actually all of Hour 2 of The NEw tonight...)
MP3 File
(0) Pennies From Heaven, Karen Carson, The Time Is Now (2:40) Part 1: Chatting about the new disc, Christian McBride, her Jazz upbringing, her interaction with Sam Rivers on her new lyrics to "Beatrice", and more… (11:03) Beatrice, Karin Carson, The Time Is Now (15:25) San Diego Symphony Night At The Academy Awards, Live At Anthology on Jazz 88.3, Friday 10PM, Karin Carson Interview Part 2: Talked some more about The Time Is Now, the San Diego Jazz Musician's Guild, what's next for Karin, a story about "Lovely Day" from The Time Is Now, and info about her CD release party... (27:00) Lovely Day, Karin Carson, The Time Is Now (31:40) 7:34 PM Edward Simon "One For J.P." — Poesia (38:25) Hiromi "Bqe" — Place To Be (44:30) RG Royal Sound Orchestra "Hotel California" — Impact (50:00) John Stein "Nica's Dream" — Raising the Roof
Here's a great shot of Karin after the interview...great grin she has!
Update...shots of discs and New... Here are the discs we picked to select tunes from for the show...lots of New This Week entrants...
New This Week 1/21/2010 - I've got plans for this (follow the link and read)....
We'll also take a look at the Jazz Charts, some Jazz News, and the latest happenings at http://Jazz88.org and right here at http://TheNewJazzThing.com. Coming...the discs for tonight's show, New This Week added to the Jazz 88 library, and video / audio of tonight's interview and other show festivities....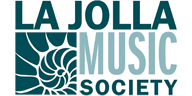 Support Jazz 88.3
while you shop at
Pat Launer's Center Stage