LIVE Monday, May 11, 2015, 6-8 PM PT @Jazz88 San Diego's Jazz 88.3 FM, Jazz88.org, and Apple/Android Apps to The New Jazz Thing @Jazz88 with Vince Outlaw
...Supported by Listener Contributors like YOU and...YOUR BUSINESS (
learn more about underwriting The New Jazz Thing!
).
GET SOCIAL @TNJT on Facebook and Twitter.
Tonight on the show...Interviews with Archive Thompson, Pastor Jerry Andrews, and Robert Dove with new CDs and Release concert news, what's coming up this week in your ears, on Jazz88.org, and in Jazz, along with the debut of all the new Jazz music being released into the Jazz 88.3 music library the week of May 11, 2015. LISTEN LIVE!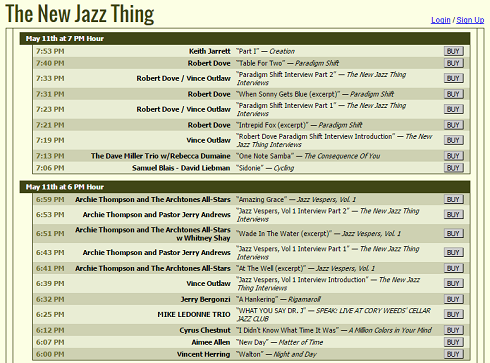 READ THE FULL ARTICLE for further info and links to everything that NEW on The New Jazz Thing!
Bring your used musical instrument by the Jazz 88.3 Offices during The New Jazz Thing tonight and say Hi!
"Jazz Vespers, Vol. 1" Interview with Archie Thompson and Pastor Jerry Andrews
Volume 1 of the 3 volume set "Jazz Vespers" from the Saturday 4:30pm weekly services at
First Presbyterian Church of San Diego
will be released with a celebration at the church on Friday, May 15 at 6pm. Archie Thompson of the Archtones, the house band at the weekly sunset prayer service in the church's 4th Avenue Chapel, along with Paster Jerry Andrews, will be on the show to debut music from the collection, chat about the CD release celebration show, and give us the gospel on this unique weekly venue for live jazz in the expanding San Diego Jazz Scene.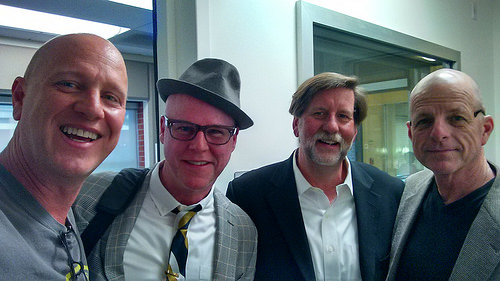 "Paradigm Shift" Interview with Robert Dove
Robert Dove
world radio release of "Paradigm Shift" on The New Jazz Thing! Saxophonist Robert Dove is a recent transplant to San Diego and has been working around town with Gilbert Castellanos among others. Gilbert will be performing with Robert and his band at a CD Release concert at 98 Bottles on Saturday, May 16 (
get tix here
). We'll listen to the new music, chat about the man and it's making, and preview the CD release concert!
Here's the video of the interview...uncut...
And here the required post-interview selfie...Thanks Robert!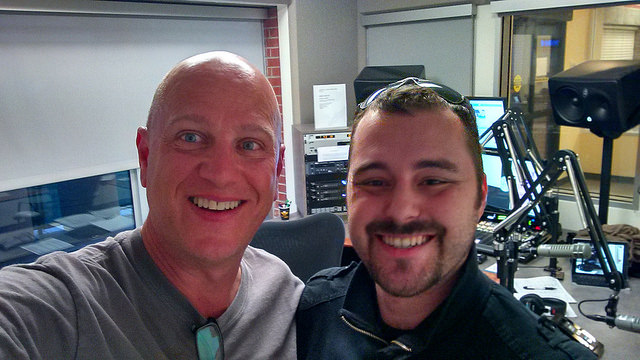 More on the show tonight...
Keith Jarrett Gives Us His Birthday Present Creation In The 2015.5.11 Adds To the Jazz 88.3 Music Library: NEA Jazz Master and pianist extraordinaire Keith Jarrett celebrated his 70th birthday on May 8 and we get the present this week with "Creation", his new release leading the 9 adds to the Jazz 88.3 Music Library for the week of May 11, 2015.
What's New on Jazz88.org and Social Networks
Jazz 88.3 Radio Highlights For The Week of May 1, 2015
Jazz 88.3 San Diego Jazz and Blues Calendar Highlights Week of May 11, 2015
Artist of the Week / Jazz Birthday's / On This Day In Jazz at Jazz88.org