This Is The New Jazz Thing Monday May 5 2014 - Alan Broadbent

LISTEN LIVE Monday, April 28, 2014, 6-8 PM PT @Jazz88 San Diego's Jazz 88.3 FM, Jazz88.org, and Apple/Android Apps to The New Jazz Thing @Jazz88 with Vince Outlaw...Supported by Listener Contributors like YOU and...YOUR BUSINESS (learn more about underwriting The New Jazz Thing!).
BE PART OF THE SHOW! Follow TNJT on Twitter, LikeThe New Jazz Thing on Facebook, and share something about The New @Jazz88 with the #TNJT or #Jazz88 hashtags! We may even be able to mention your name and comment during the Live show and you'll be part of the Jazz 88 Speakeasy Archive!
Jazz 88 Speakeasy (On-Demand, Click To Play): The New Jazz Thing (Entire Show), Monday, May 5, 2014 (2:01:20)

Alan Broadbent - Multi-Grammy Winning pianist Alan Broadbent released his latest CD "America The Beautiful" with the NDR Big Band on his 67th birthday, April 23, 2014. He has worked with Woody Herman, Natalie Cole, Sir Paul McCartney, Charlie Haden's Quartet West, and on 15 CD's of his own. His new release is his way of "giving thanks to the country and its people that gave him a life in music, an homage to the American spirit." We'll be playing music from the new release and chatting about it and his illustrious career.

2014.5.5 Adds To The Jazz 88 Music Library - All The New @Jazz88 Debuts on The New Jazz Thing!
Top 10 Countdown of the Jazzweek.com Jazz Album Chart May 5, 2015: No. 1 for a second week on the JazzWeek Jazz Chart and most reported (55 stations) is Monty Alexander Harlem-Kingston Express Vol 2: The River Rolls On (Motema). The biggest gainer (+61) is Eric Alexander Chicago Fire (HighNote). Most added (+16) is Brian Blade & The Fellowship Band Landmarks (Blue Note). The week's top debut (No. 17) is Alan Broadbent and NDR Bigband America The Beautiful (Jan Matthies).
Last week on The New Jazz Thing, Monday, April 28, 2014...
Previously on The New Jazz Thing!
More....
Coming Up on The New Jazz Thing Calendar (click to subscribe to TNJT Google Calendar)...

Monday, May 19, 2014 -

San Diego's own Euphoria Brass Bandcelebrates the release of their new disc of all original music, "EBB & Flow", with a party at Seven Grand on Friday, May 23, 2014. We'll have members of the band Live in studio to chat and even play a tune or two of The New!

Monday, May 27, 2014 -

Anna Danes "Longing" and 5/30/14 CD Release Concert Interview. Local vocalist with her debut CD will be performing at Cedros Social Club in Solana Beach on Friday, May 30, 2014 with many of the musicians from the new disc.
Robin Adler and Dave Blackburn "Joni Mitchell's Hejira" Performance Preview: On June 1st Robin Adler and her band Mutts of the Planet will be performing Joni Mitchell's Hejira album. They have a fantastic 9 piece band for this show including Grammy winning guitarist Jamie Kime from L.A. We are also flying in bassist Kevin Hennessy, Peter Sprague's bassist for many years, from Missouri to hold down the Jaco parts. Robin and her husband, Dave Blackburn, may be performing live in studio.

Playlist Screenshot For Tonight's Show...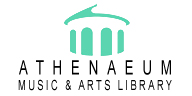 Student Delivered Sound
Listen Live
Support Jazz 88.3
while you shop at
Pat Launer's Center Stage