On the show this week...San Diego Jazz drummer, composer, and bandleader Matt Smith drops by to give us a preview of the Thursday, October 1, 2015, 5-7:30 Jazz 88.3 Happy Hour at The Lafayette Hotel with The Matt Smith Neu Jazz Trio and brings along San Diego saxophonist and leader of the Applebrown Jazz Ensemble, Gabriel Sundy, to chat about several other gigs the boys are featured in during October. We debut music from 7 new Jazz releases to the Jazz 88.3 Music Library for the week of September 28, 2015, along with tunes from Jazz 88.3 Artist of the Week Dave Holland, this week's Jazz 88.3 Blues Jam Guest Janice Edwards, and tunes from San Diego Jazz artists Jenn Renee Cruz and Steve Torok who have upcoming CD Release Parties and special performances that Jazz 88.3 is proud to support.
READ THE FULL ARTICLE to Stream the Full Show and Interview Segments, See the Playlist, Check Out Video and Pictures, Surf Links, and MORE!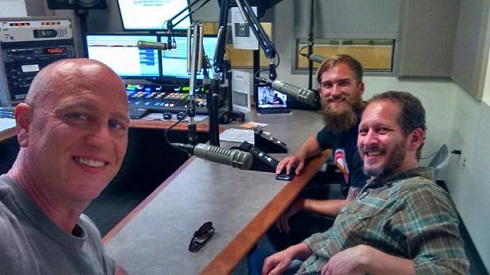 Listen To The New Jazz Thing, Monday, September 27, 2015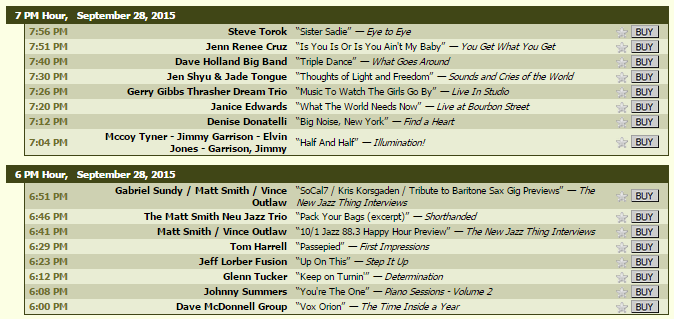 Matt Smith and Gabriel Sundy Jazz 88.3 Happy Hour And Other #SDJazz Gigs Preview
Here's some video of the interview...
The Jazz 88.3 New Releases for September 28, 2015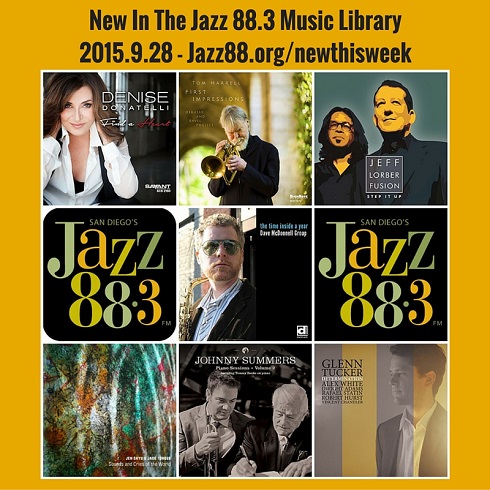 Debuts of the new jazz music getting added this week, preview of our Artist of the Week, Birthday and On This Day Upcoming Highlights, Jazz and Blues Calendar Preview, and more New Jazz Things! LIVE Monday, September 28, 2015, 6-8 PM PT @Jazz88 San Diego's Jazz 88.3 FM, Jazz88.org, and Apple/Android Apps to The New Jazz Thing @Jazz88 with Vince Outlaw...Supported by Listener Contributors like YOU and...YOUR BUSINESS (learn more about underwriting The New Jazz Thing!).