San Diego's Jazz 88.3

Our Fall Membership Campaign has concluded! We want to thank EVERYONE who pledged during the drive. Whether you joined the family for the first time or renewed your commitment to KSDS, we value your support so much. If you didn't get a chance to make your pledge you still can. Please call Ken at 619-388-3301 or here's a link to take care of that now. Lastly, the Favorite Artist Poll winner is Frank Sinatra. Thank you all for making your voice heard...this is an all star lineup for sure! Your hosts will be playing this music through the day Monday and during the week as we celebrate this great pledge drive with you!




Top Ten Favorite Artist Poll for 2016 Fall Pledge Drive:

10-

Louis Armstrong, Count Basie, Clifford Brown




Retired from the list:

Miles Davis (winner- Fall 2015), John Coltrane (winner- Spring 2016)

Jazz 88.3 is so proud to support Jazz @ the Jacobs' 2016-2017 season! It's going to be another terrific year of music. To view the entire line-up, and /or to purchase tickets, simply click here!

Read full article at:

Jazz @ the Jacobs

Jazz 88.3 is so proud to support Jazz @ the Jacobs' 2017 season! Up next: Pianist, Chucho Valdés. Considered the pre-eminent Cuban Jazz pianist in the world, Chucho Valdés is a towering figure who combines the sheer power of McCoy Tyner with the dexterity of Oscar Peterson and a rhythmic sensibility steeped in the intricacies of Afro-Cuban culture.The show takes place TONIGHT at 7:30PM. This is truly one show you won't want to miss! To view the entire line-up, and /or to purchase tickets, simply click here!

Camarada's 2017 concludes with Cantos De Amor happening THIS Saturday, May 6th at 6:30PM at BREAD & SALT (1955 Julian Ave. San Diego, CA 92113). "Nobody has ever measured, not even poets, how much the heart can hold." ― Zelda Fitzgerald. Camarada's selection of enduring love songs — Cantos de Amor — offers an overwhelmingly potent blend of rapture, hopeless suffering, tenderness, and unfulfilled passion, all in the name of love. You absolutely can't miss this show! Click here to purchase tickets!

Bop-based guitarist Joshua Breakstone returns to the Saville Theatre at City College TONIGHT with a tremendous trio setting- Chris Connor-bass, Roy McCurdy-drums. Joshua has gained an international reputation for his sophistication and his fiery- and often witty- swinging style. You can see and hear that style in action at Jazz Live TONIGHT. If you are a valid Jazz 88 member you can reserve your tickets in the Speakeasy. If you wish to purchase tickets you can do so by calling 619-388-3743. Please use the parking pass when you arrive.

New Orleans native, Trombone Shorty & Orleans Avenue will hit the Humphrey's By the Bay stage, TONIGHT at 7PM. Sharon Jones and the Dap Kings TOO! It's going to be one super-soulful, jazz-filled night in San Diego, and one end-of-summer show you certainly won't want to miss. To purchase tickets, simply click here!

TONIGHT'S(!) Jazz Live will be in conjunction with our World Cultures program here at City college and will bring the Otmaro Ruiz Quartet to the Saville Theater. It will also be a celebration of National Hispanic Heritage Month; so we do hope you can make it down to see it in person and celebrate with us. If so, please use the parking pass. You can reserve tickets in the Speakeasy to reserve your spot. Even though the show is free to all, the show is bound to sell out so reserving your tickets is highly recommended. Downbeat is 8PM, tickets must be picked up by 7:30PM. Please call 619-388-3743 for more information.

Four-time Grammy Award winner, Stanley Clarke will hit the Music Box stage this Thursday, September 15th at 8PM (doors are at 6:30PM). This is bound to be one epic show by the legendary bassist--one you simply won't want to miss! There's still time to purchase tickets--simply click here!

San Diego Dance Theater
and
Jean Isaacs
present the
18th Annual "Trolley Dances,"
happening
October 1st and 2nd
! It's your opportunity to see dances created for Barrio Logan, Downtown San Diego, and East Village. Trolley Dances brings original site-specific dances to the MTS Blue Line starting in the historic Barrio Logan and winding through the heart of San Diego ending at Fault Line Park, all led by trained tour guides. A stellar team of choreographers are on board to create new work that is sure to delight and engage! To purchase tickets, or for more information,
click here
!

Jazz 88.3 is so proud to support La Jolla Music Society's 2017 season! This year, they're bringing some of the very best to Balboa Theater!Up Next: The Branford Marsalis Quartet, with special guest Kurt Elling February 10th. This upcoming concert is one for the books, so be sure to mark your calendars! To purchase tickets and/or to become a member of LJMS, simply click here! ARTIST VIDEOS / SHOW DETAILS...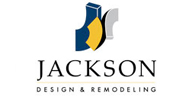 Student Delivered Sound
Listen Live
Support Jazz 88.3
while you shop at
Pat Launer's Center Stage