San Diego's Jazz 88.3

As you can imagine there are innumerable details and surprises at every turn with our current move. Rest assured that we are taking all precautions to keep the music flowing through the device of your choosing; radio, computer, mobile, etc., but we are having intermittent outages in both the on-air signal and the stream. If you're in a bind for some KSDS content remember, The Speakeasy has a lot of cool stuff that you may not have heard recently. Thanks for your patience during this time...and now back to the business at hand.




Our next Jazz Live brings one of the finest Jazz pianists around today, Hal Galper. He's played with them all- Cannonball Adderley, Joe Williams, Phil Woods, George Duke, Anita O'Day, Chet Baker and Stan Getz, to name a few. Hal will be here in a trio setting on Tuesday, November 18 at 8pm. Please make your reservation by calling 619-388-3037 and please be a valid Jazz 88.3 member. Also, don't forget about that parking pass. MORE...

Read full article at:

Hal Galper Jazz Live

Generally speaking I'm slow to assemble a program. I'm open to suggestion from anywhere beforehand. But when it all comes into focus and the thoughts, pictures, and memories build a structures that is ready. I leave a window open, just in case.
Rambler is a fun tune by tuba master Bob Stewart. I'm so glad Arthur Blythe has included the lower register in so much of his work. Grandpa had a Rambler and it was something else entirely.
Ken Thomson is Who To Watch For. Out of the blue is this tune called Welding For Freedom and it justifies my strategy of leaving a window open. Win/win.
Nathan Hubbard collect SDMA for Best Jazz Album. There was a lot of texture in the eleven o'clock hour. Tons of great names contributing, and Nathan making it bubble. xlnt
Thanks for listening

The next Jazz Live is going to be killer. Guitarist Joshua Breakstone travels west and will be performing at the Saville Theater, Tuesday, October 14 at 8pm. He brings with him Marshall Hawkins on bass and special guest, Roy McCurdy on drums. 90 minutes never had it so good! Barry Farrar just spoke to Roy (hear the interview). Make sure to make reservations by calling 619-388-3037 and as always print that parking pass. See you there!

The San Diego Music Awards
are right around the corner! They're taking place
TONIGHT
at
7PM
at
Humphrey's
.
Jazz 88.3's
very own
Claudia Russell
,
Ron Dhanifu
,
J. Otis Williams
and
Janine Harty
will be there to present the Blues and Jazz awards, appropriately. Performers include
Joshua White
,
Robin Henkel
&
Whitney Shay
,
Euphoria Brass Band
, and
Tomcat Courtney
, just to name a few! For more info, click
here
!

The
Blues Jam
is in full-swing and happens
every
Wednesday night at
Proud Mary's
(located at the Ramada Inn: 5500 Kearny Mesa Road, 92111) from
6:30-9:30pm
. Each week we feature special guests so dust off your instruments and plan to attend!
6/20- Stoney B, 6/27- Special Jam in honor of T, 7/4- No special Guest (Open Mic), 7/11- Karl Cabbage, 7/18- Michele Lundeen, 7/25- Steve Pandis.

Jazz 88.3 is proud to support the International Academy of Jazz-San Diego - a 501c3, non-profit, and the first, and only, September-May after-school instrumental and vocal Jazz program for kids! The IAJ-SD will kick-off the 2014 season THIS Saturday, September 27th at Grossmont College at 10AM. This event is open to the public and will be both an initiation event for currently registered students, as well as an informational event for kids and their parents who are interested in the program and are not yet registered. Light refreshments will also be served. So come out and show your support and help keep San Diego kids musically-inspired!

The flugelhorn can sound really nice and one of the most notable practitioners of the instrument has passed away. Kenny Wheeler would open his tunes to interpretation by some of the top Jazz musicians of the time. He was widely admired and it only takes a quick listen to appreciate his accessibility. Read this article for more.

The last few week's have provided major blows for Jazz. We lost one of our very own here in San Diego (Daniel Jackson) but also Gerald Wilson and Joe Sample. These men were integral to the art form as composers and arrangers. Their trumpet and piano, respectively, lent to the honest voice of jazz music. For Gerald, it began in the Jimmie Lunceford Orchestra in 1939 when he replaced the star trumpeter in the group at the time (Sy Oliver). Joe's contribution started in hard bop and grew into many different styles of playing. Both men led bands and forged new roads. Their music and jazz history will preserve forever.

San Diego Blues Festival founder and music writer
Michael Kinsman
has begun hosting "
Every Shade of Blue
" Saturday nights from 8 p.m. to midnight. You can hear his first show by clicking this
link
and in the future all shows will be in the
Speakeasy
. Kinsman succeeds on-air personality "T," who retired June 30 after more than 30 years with the station. "We're thrilled to have Kinsman join us," said Program Director Claudia Russell. "His love for the blues, the San Diego community and music education is unwavering – a perfect fit for KSDS."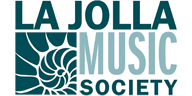 Support Jazz 88.3
while you shop at
Pat Launer's Center Stage