San Diego's Jazz 88.3

San Diego Dance Theater Presents: New Year with Janus, happening Friday-Sunday, January 19th-21st at the Saville Theatre, right here on the San Diego City College campus! Choreography by Jean Isaacs, Trystan Loucado, and Gina and Kyle Sorensen performed by 12 of the region's most exciting dancers. Founded in 1972 as a 501(c)3 professional company, the San Diego Dance Theater (SDDT) has for 45 years enriched the cultural life of San Diego through countless dance concerts and training for young dancers. They are also known for their cross-border projects, site-specific Trolley Dances, summer dance workshops, and for the sheer beauty of our dancers. This is certainly one show you won't want to miss! For specific show times and/or to purchase tickets, simply click here!

Happy New Year to all our Jazz and Blues lovers! It was a great year of music. Music Director, Joe Kocherhans culled his list down to a mere 10. See below for his Top Ten selections. We hope you have a great and jazzy new year.




Tim Pinch and Inside Jazz, in association with KSDS-FM presents "New Year's Eve Across America." Featuring some of the greatest jazz musicians around today including Scott Whitfield, Jon Mayer, Bob McChesney, Carl Saunders and other special guests. We are ringing in the new year in each time zone leading up to midnight on the west coast. Live music, interviews and good fun. Only on KSDS-FM, 88.3 and Jazz 88.org.

Jazz Live
kicks off 2018 in a grand fashion. Drummer and leader
Ralph Peterson
comes to the Saville Theatre
TONIGHT (8pm)
. Peterson has been one of the most in-demand drummer bandleaders for more than a quarter of a century. He has lead a number of influential ensembles which have continually pushed the envelope of imagination and improvisation. One of those ensembles is his
Fo'tet
.
The concert is for Jazz 88 members only.
As always, Thanks to
Big Front Door Sandwich Shop
for providing food for the Jazz Live artists. Remember, that good ole'
parking pass
and come hungry, because a food truck will be on site!

The
SOLD OUT
Jazz Live
happening
TONIGHT
will be one for the ages as history will be made.
First- it is the premiere of the KSDS Jazz Orchestra led by Gilbert Castellanos. Second- the night is being billed as "The Nutcracker Sweets: 2 Tasty Versions of the Nutcracker Suite (Duke Ellington and Shorty Roger's respective interpretations)."
The evening will start
EARLY
(
6PM)
with the
Young Lions
playing holiday music in and and outside the Saville Theatre all while you enjoy refreshments and participate in a
KSDS silent auction
.
The actual start time for the music will be 7pm for this Jazz Live.
The concert is for Jazz 88 members only.
As always, Thanks to
Big Front Door Sandwich Shop
for providing food for the Jazz Live artists. Remember, that good ole'
parking pass
and come hungry, because a food truck will be on site!

'Tis the season to be merry and to BID! Join us before Jazz Live begins TONIGHT, at 530pm for a great silent auction that is guaranteed to delight everyone on your gift giving list. The silent auction proceeds will benefit KSDS and the items up for auction include a Dane Coffee Roasters Gift Basket, A wine and dinner package from Cafe Bar Europa, A bi-plane ride through La Jolla, courtesy of SD Sky Tours, Salsa dance lessons from Melomano Entertainment, a flower arrangement from Cal Pacific Orchids, dinner for 6 from Chef Hanis of The Carnitas Snack Shack, a gourmet gift basket from Seaside Market, wine from Negociant Winery, a gift certificate from 10 Barrell Brewing Co. and an original 24 x 14 painting from artist DC Langer. And, there's a terrific Blue Note Cruise up for auction (worth 7K). Even though Jazz Live is SOLD OUT we hope you still come on down and enjoy the festivities- holiday music from the Young Lions begins at 6pm and there will be a food truck on site as well. See you there!

The San Diego Community College District and City College is committed to supporting The San Diego Promise, an initiative that allows local students to attend their first year at City College for FREE. YOU can help in that endeavor by sponsoring a student or making a donation. PLEASE DONATE. To learn more about applying for classes at City College please click here.

Jazz 88.3 is proud to support La Jolla Music Society as they present: Dianne Reeves: Christmas Time is Here happening Sunday, December 17th at 8PM at Balboa Theatre! The pre-eminent jazz vocalist in the world, Grammy® Award-winning singer Dianne Reeves rings in the holiday season with music from her celebrated album, Christmas Time Is Here. Renowned for her breathtaking virtuosity, improvisational prowess, and unique jazz and R&B stylings, she melds her timeless grace, elegance, and charisma into unforgettable jazz renditions of holiday favorites such as "Little Drummer Boy", "Carol of the Bells", "Christmas Waltz", "I'll Be Home For Christmas", "Let It Snow" and many more. It's going to be one extraordinary show and one you won't want to miss! To purchase tickets, click here!

Jazz 88.3 is very proud to partner with the San Diego Symphony for their 2017-2018 winter season! Up Next: The First Lady of Song: An Ella Fitzgerald Tribute, happening Saturday, November 25th at Copley Symphony Hall (8PM).

The Great American Songbook had few interpreters with more grace, style and vocal excellence than the wonderful Ella Fitzgerald. The Jazz @ The Jacobs season opens with a tribute to the First Lady of Song in her Centennial year and features her favorite accompanist in her later years, pianist Mike Wofford.

The concert will open with a set from vocalist Sara Gazarek, followed by some songs from Jazzmeia Horn. The second half will feature vocals from our very special guest, veteran Ella Fitzgerald interpreter Mary Stallings.

For more information, or to purchase tickets, click here!

Jazz 88.3 is incredibly proud to support The House of Puerto Rico San Diego's "Gala Fiesta de Navidad" happening Saturday, December 9th (6-11PM) at the Crowne Plaza Hotel in the heart of Mission Valley! This is your chance to enjoy delicious Puerto Rican food, a live Salsa band, a dynamic DJ, and so much more! It's the perfect way to get into the holiday spirit, and it's absolutely one festive party you won't want to miss! For more information, or to purchase tickets, click here! Also--be sure to ask about the special discounted hotel room rate of $109.00/night at Crowne Plaza for attendees of the event!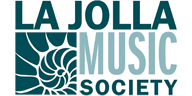 Student Delivered Sound
Listen Live
Support Jazz 88.3
while you shop at
Pat Launer's Center Stage