Vince Outlaw

HO HO HO! And we've got a WHOLE lot of GREAT NEW HOLIDAY JAZZ added to the Jazz 88 Music Library for December 15, 2014. We'll be debuting it on The New Jazz Thing, Monday, December 15, 2014, 6-8 PM PT!
CHRIS BAUER – "IN A YULETIDE GROOVE"
BLIND BOYS OF ALABAMA & TAJ MAHAL – "TALKIN' CHRISTMAS!"
JOEY DeFRANCESCO – "HOME FOR THE HOLIDAYS"
MICHAEL FEINSTEIN – "A MICHEL FEINSTEIN CHRISTMAS"
RENEE FLEMING – "CHRISTMAS IN NEW YORK"
PETER FURLER – "CHRISTMAS"
RICK LANG – "THAT'S WHAT I LOVE ABOUT CHRISTMAS"
TONY LASLEY – "LATIN CHRISTMAS"
IRVIN MAYFIELD'S JAZZ PLAYHOUSE – "A NEW ORLEANS CREOLE CHRISTMAS"
RADAM SCHWARTZ – "SWINGIN' THE HOLIDAYS"
MARILYN SCOTT – "GET CHRISTMAS STARTED!"
WAYNE RIKER – "TEN SHADES OF GREEN"
SOUTHSIDE ACES – "SANTAPHONE"
VARIOUS ARTISTS – "CHRISTMAS ON MACK AVENUE"
ANA VELNIOVA – "DECEMBER WISHING"
VERONNAEU – "SNOW TIME"
JEFF WISELY – "STRAIGHT SAX CHRISTMAS"
TOM WOPAT & JOHN SCHNEIDER – "HOME FOR CHRISTMAS"
PAUL ZAUNER'S CHRISTMAS ALL-STARS – "DWIGHT CHRISTMAS"
Read the entire article for more holiday info on all of these releases, links, and more!

I may be a little rusty, but the Adds To The Jazz 88 Music Library for December 15, 2014 are well oiled and BRING IT! You can hear them all debut on The New Jazz Thing, Monday, December 15, 2014, 6-8 PM PT!
DANNY GREEN – "AFTER THE CALM"
JIMMY GREENE – "BEAUTIFUL LIFE"
JEFF HAMILTON – "GREAT AMERICAN SONGS"
BOB LARK & HIS ALUMNI BIG BAND – "SWEET RETURN"
PETER LEITCH – "LANDSCAPE"
TINEKE POSTMA / GREG OSBY – "SOUND HALO"
UPTOWN VOCAL JAZZ QUARTET – "VOCAL MADNESS"
MARLENE VerPLANCK – "I GIVE UP, I'M IN LOVE"
Read The Entire Article for additional annotations, links, and your chance to SHARE AND COMMENT!

The great Jazz trombonist, NEA Jazz Master, and Jazz Live San Diego alumni (Sept. 2010) Curtis Fuller is our Artist of the Week starting Monday, December 15, 2014. And we want to kick off the week by wishing a big HAPPY BIRTHDAY CURTIS, on this the 80th anniversary of his birth in Detroit, Michigan! You will be hearing his music, hand-picked by your Jazz 88 hosts all week!





Joining Curtis in the spotlight this week, on
Portrait in Jazz from Noon to 1pm PT each weekday, we are featuring the following artists
:
Monday, 12/15 - Stan Kenton
Tuesday, 12/16 - Curtis Fuller
Wednesday 12/17 - Cecil Payne
Thursday 12/18 - Clark Terry
Friday 12/19 - Bobby Timmons
Read the entire article
for more on these great Jazz artists and your chance to Comment on your favorite tune, album, concert or other remembrance.

Jazzlamp, a Jazz 88 Partner, presents A Tribute To The Legends of Latin Jazz featuring Gilbert Castellanos, Saturday, December 13, 2014, 7:30 pm. JazzLamp once again brings some of San Diego's best Jazz musicians to the heart of the Gaslamp district for an evening of musical perfection, this time to inspire you with masterful interpretations in a tribute to Latin Jazz Legends. In addition to Gilbert on trumpet, you can hear Irving Flores piano, Dean Hulett bass, Tommy Aros congas, and Fernando Gomez drums. Tickets can be purchased online for $15 and at the door for $20.




The Jazz Education Network (JEN) 6th Annual Conference is coming to San Diego, January 7-10, 2015 at the Manchester Grand Hyatt on San Diego Bay. Over 4 Jam-packed days, YOU can be one of the over 3,000 Jazz Musicians, Educators, Advocates, and Enthusiasts experiencing and learning about breadth of the music you love, JAZZ, in 71 clinics and panel presentations, 36 Research Presentations, the next JENeration of Jazz with the JENerations Student Jazz Festival, 77 concerts including Pancho Sanchez, Bobby Shew, Ann Patterson's Maiden Voyage, and Grammy winner and recently nominated again, Gordon Goodwin's Big Phat Band. Check out the full, mind-blowing 2015 Conference Clinician and Performer linepup! Oh, and did we mention that Herbie Hancock will be delivering the Keynote Speech on Thursday, January 8, 2015?!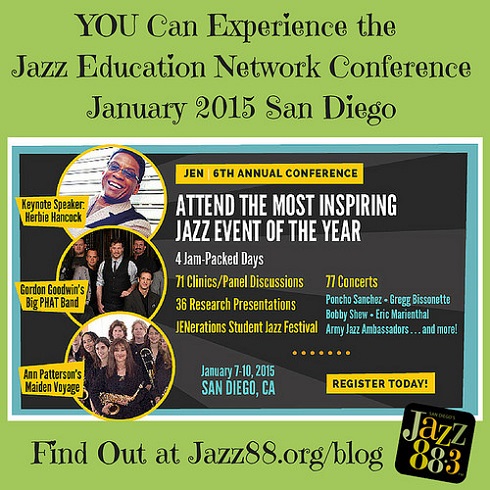 On a personal note, I attended the 2014 conference in Dallas and was BLOWN AWAY by the how much I learned and experienced in 4 short days...and the future of Jazz looks bright!
Read on
for
5 ways you can experience
this unique and one-of-a-kind event!

The 35th Annual San Diego Jazz Fest, presented by America's Finest City Dixieland Jazz Society (AFCDJS), will be swinging the Town and Country Convention Center Wednesday, November 26 through Sunday, November 30 with over 30 bands and guest artists, 8 venues, double dance floors, hours and hours of great trad, swing, boogie woogie, ragtime and more. Download the event flyer.
LISTEN to Inside Art host Dave Drexler previewing the 35th Annual San Diego Jazz Fest.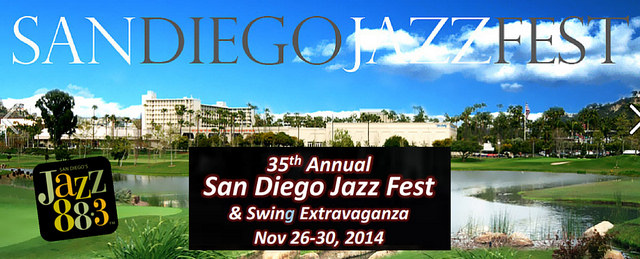 Read the entire article
for more coverage of the festival

While it's good in any case to let your Jazz voice be heard in the JazzTimes Readers Poll 2014...and an entry for a package to the 2015 Portland Jazz Festival ain't a bad one itself, San Diego Jazz fans have at least 6 more reasons to get their vote in before the polls close at 5 p.m. EST on Monday, November 24.
Here's the first one...Read The Entire Article to see the rest...or better yet...add a comment and give your suggestion for more San Diegan's to Write In!
1.
Holly Hofmann - Best Flutist


Post

to Twitter, Facebook, Instagram, Google+ with the

San Diego Jazz

hashtag,

#SDJazz

,

and

San Diego's Jazz 88.3

will retweet, share, like, and all number of things social with your Jazzy contribution to what should be an awesome evening exhibiting what's GREAT about our San Diego Jazz Scene!

For instance...#SDJazz Twitter Search (may change to @Jazz88 Twitter Feed as we start retweeting and such)....
Read the entire article for #SDJazz embeds, and more about this great band and CD...which you can hear on San Diego's Jazz 88.3!
Embed #SDJazz Facebook Thread

Coleman Hawkins (Born: November 21, 1904 in St. Joseph, MO; Died: May 19, 1969 in New York, NY) is the Jazz 88 Artist of the Week for November 17, 2014. AllMusic.com's Scott Yanow sums it up this way: "A jazz legend and the colossus of the tenor saxophone, the first to use the instrument as a serious means of expression."





Read the entire article
for more on this Jazz pioneer...

Cellist Jeffery Zeigler, deemed by the New York Times as a cellist who performs "with unforced simplicity and beauty of tone,", is coming to San Diego in an ArtPower! at UC San Diego show on Thursday, November 20, 8pm. AND JAZZ 88 HAS TICKETS FOR YOU!
Complete the entry form below to be entered in the random drawing for 5 pairs of tickets.
Get a 2nd (and 3rd) entry by Retweeting our Twitter announcements and Sharing our Facebook Announcement
Check out some of the Jeffery's music and info from links below
| | |
| --- | --- |
| Congratulations to Hillary! She picked up two tickets to see Jeffery Zeigler! Jazz 88 will have tickets to the upcoming Michael Dessen and Charlie Arbelaez show at The Loft at UCSD...stay tuned! | |
Read the entire article
for your chance at additional entries in the ticket drawing and more on Jeffery Zeigler....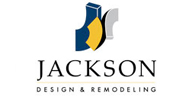 City College Student Radio
KSDS HD2
Listen Live
Pat Launer's Center Stage