Vince Outlaw

Here are the new add to the Jazz 88 Music Library for Monday, August 1, 2011, which will be debuted on the station on
The New Jazz Thing with Vince Outlaw
, Monday, August 1, 2011 6-8 PM PT!
AMIKAEYLA & TRELAWNY ROSE – "TO EVA, WITH LOVE" (@songbirdtribute, FB) (Female vocalists, with special guests, paying tribute to Eva Cassady. Recorded live, with a somewhat folky feel, but jazzy enough on most tracks).

AllAboutJazz.com (C. Michael Bailey): So unique and fresh are these interpretations that their paying tribute to a singular talent is but the gravy in this recording. The two singers weave harmonic lines carefully managing the intended tension. Cassidy's show-stopping "Wonderful World" proves the same on this, one of the finest recordings of the year.

WENDELL HARRISON (FB , Free downloads from album!)– "IT'S ABOUT DAMN TIME" (Saxophonist, in a funky, contemporary groove).


Here are the new adds to the Jazz 88 Music Library for Monday, July 25, 2011 and will be debuted on The New Jazz Thing with Vince Outlaw, 6-8 PM PT, Monday, July 25, 2011.

FRED FRIED AND CORE – "ENCORE" (Acoustic guitarist, leading a trio, doing all
straight-ahead originals).


Jazz Sensibilities: "Leanne's Number" is today's focus.

Beginning with the clear tones of two beautifully voiced chords, then Matsuki enters with a light straight eight figure, followed by Lavoie holding down double stops to add to the suspense.

The tension is released by a fast unison figure that falls into the next statement.

Fried masterfully develops the motif through this section, with ever evolving harmony and a play on notes, the listener flows through various feel changes and then the form is repeated.

However, Fried surprises us with a flawless transition into a mid-up swing at the end of the form for the solos.


MONTY ALEXANDER – "HARLEM-KINGSTON EXPRESS-LIVE!" (Monty paying
homage to his Jamaican roots, with a wide variety of songs).

TERI LYNNE CARRINGTON – "THE MOSAIC PROJECT" (A vocal album, featuring
a variety of female vocalists, with an extremely varied choice of material).


The Guardian (John Fordham)
:
Anyone who caught American drummer Terri Lyne Carrington's performance at the recent Barbican show featuring Dianne Reeves, Angelique Kidjo and Lizz Wright will want to check out this star-packed session.
Parlato's diametrically different and resonantly intimate accounts of I Got Lost in His Arms and the Beatles' Michelle follow.
ETIENNE CHARLES – "KAISO" (Mostly straight-ahead session from this trumpeter,
with small group, orchestral and vocal tracks).
JOHN DAVERSA – "JUNK WAGON: THE BIG BAND ALBUM" (Very progressive
big band session, with strong use of electronics).
ELLEN KAYE – "3AM-THE DOGS, THE MILKMAN & ME" (Female vocalist, with a
distinct mix of old and new standards).
CHUCK REDD – "THE COMMON THREAD" (Vibist, leading a straight-ahead session,
doing mostly jazz tunes and standards).
SCENES – "SILENT PHOTOGRAPHER" (Edgy guitar trio, doing mostly originals, with
a few jazz tunes).
THE YOUNG LIZARDS
– "OUR MODERN LIFESTYLE" (Sax/organ quartet, doing
mostly jazz tunes, with a couple of originals).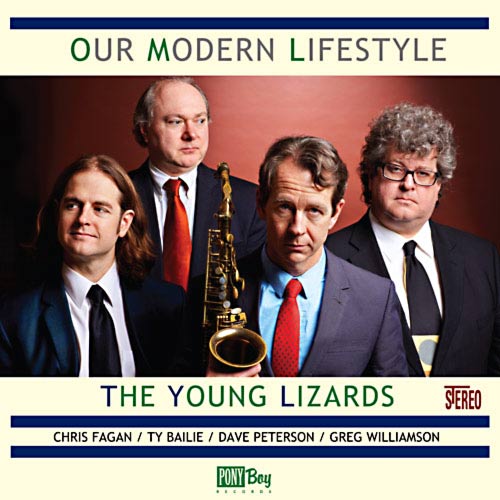 Did I say "ME"?…..I meant "us"…because there is no "me" in "famous";) So we are working on the production end of a new CD, meaning the tracks are selected, EQ'd and mixed and now it's just all that other stuff like artwork, liner notes, etc. All the stuff that I hate to do and aren't much good at such as:

The latest additions to the Jazz 88 Music Library and debuted this Monday, July 11, 2011 on The New Jazz Thing with Vince Outlaw!

JAY ASHBY / STEVE DAVIS – "MISTAKEN IDENTITY" (Two trombonists
collaborating on a straight-ahead session).


Innovative Entertainment Solutions:

A New York Yankees fan and a Boston Red Sox fan make an

odd couple

on the bandstand. How do you get them to play nicely with others and how do you deal with the issue of two virtuoso jazz trombonists who are often mistaken for each other, even causing fellow jazz musicians to do the occasional

double take

? The answer to this little dilemma might find Jay Ashby and Steve Davis collaborating in a musical setting where one would be for the other, or

one for all

. That's what you'll hear on this CD, where orchestral tone, effortless three octave range, and gorgeous legato lines with saxophone-like speed are the standard on this most difficult of instruments. As an example, check out the

stablemates

on the smoking

tootin' for Toots

. These two musicians have advanced the jazz trombone far into the 21st Century.


Adding Randy Brecker, Dr. Michael White, Live Eric Harland (recent TNJT guest), Terry Vosbein Big Band, and lots more! Debuting loads of this on The New Jazz Thing with Vince Outlaw on Monday, June 27, 2011!

STEPHANE BELMONDO – "THE SAME AS IT NEVER WAS BEFORE" (Trumpeter,
leading a quartet, doing mostly originals. Some progressive tracks).


The New Jazz Thing is LIVE! Monday, June 20, 2011 6 to 8 PM PT on Jazz 88.3 FM KSDS San Diego Webcast http://Jazz88.org. We will be debuting the new additions to the Jazz 88 Library for 6/20/2011. Also, vocalist Rene Marie will be joining us on the phone at 6:40 PM PT to chat about her latest release "Voice of My Beautiful Country" and her June 28, 2011 performance at Anthology SD!


Great bunch of new additions to the Jazz 88 Music Library on Monday, June 20, 2011. These discs will be featured on The New Jazz Thing on Jazz 88 with Vince Outlaw, Monday, June 20, 2011, 6-8 PM PT! Click on the Listen Now link to listen live over the internet or tune into 88.3 FM in San Diego!

DIEGO BARBER – "THE CHOICE" (Acoustic guitarist, leading a quartet, doing all original material).

Joshua White performs on the Seville Theatre stage at San Diego City College for Jazz Live San Diego, Tuesday, June 14, 2011 8PM broadcast LIVE at 88.3 FM KSDS San Diego and webcast at http://Jazz88.org.










Adding a great mix of vocal, big band, contemporary, latin, progressive into the Jazz 88 music library next week with some Jazz stalwarts like Jim Snidero, Laszlo Gardony, Stefon Harris, David Sanchez (those last two playing at Playboy Jazz Festival 2011 this weekend!), Bobby Shew, and some new names! We'll preview as many as we can on The New Jazz Thing with Vince Outlaw, Monday, June 13, 2011 6-8 PM PT!

AIMEE ALLEN FB Page)– "WINTERS & MAYS" (Female vocalist, with an interesting mix of
tunes, backed by great musicians).


Interviewed Kerry Marsh about the state of vocal jazz, in general, in California, and in the age of Glee on The New Jazz Thing, Monday, May 30, 2011!
Coming...interview audio....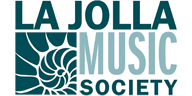 Support Jazz 88.3
while you shop at
Pat Launer's Center Stage