Vince Outlaw
Looking for feedback on the latest adds to the Jazz 88 KSDS San Diego Music Library. Got something you want to hear? Do you have a story about the artist or the release? What's the impact of this new release?

NEW THIS WEEK FOR 1/20/11

ELLIOTT CAINE SEXTET – "HIPPIE CHICKS ON ACID" (Relatively straight-ahead
quintet recording, recorded live, some edgy sax work).

JAKE FRYER/BUD SHANK – "IN GOOD COMPANY" (Bud's last recording, with
fellow alto player. Magnusson, Wofford and Joe LaBarbera in the band).

CHANTALE GAGNE – "WISDOM OF THE WATER" (Pianist, backed by Joe Locke,
Peter Washington and Lewis Nash, doing mostly original compositions).

JOEL HARRISON'S STRING CHOIR – "THE MUSIC OF PAUL MOTIAN" (Guitar
and strings, doing Motian's music. Strictly nights-only).

THE JAZZ PROFESSORS – ""LIVE FROM THE U.C.F.-ORLANDO JAZZ
FESTIVAL" (Teachers at UCF, some familiar names, doing standards).

JAZZVOX – "IN YOUR OWN BACKYARD" (A variety of singers, some familiar,
some not, backed by pianists and guitarists, doing all standards).

JOE LOVANO/US FIVE – "BIRD SONGS" (Saxophonist, in a fairly straight-ahead
session, paying tribute to Charlie Parker).

DAVE MILLER TRIO – "RAPTURE" (Piano trio, doing standards and jazz tunes).

MARTY NAU GROUP – "MOOD EBONY" (Clarinetist, playing straight-ahead. Some
originals, some standards).

NOAH PREMINGER – "BEFORE THE RAIN" (Saxophone-led quartet, doing originals
and standards, in a progressive manner).

MARK WEINSTEIN – "JAZZ BRASIL" (Flutist, doing originals and jazz tunes, with a
hint of latin flavor).

Geoffrey Keezer piano and Peter Sprague guitar play music from their new disc "Mill Creek Road" along with Hamilton Price bass and Duncan Moore drums with guests Zach Harmon tabla and Erica Ochoa fiddle at Jazz Live San Diego Tuesday, January 11, 2011.


Hard to believe this rockin' blues show TONIGHT, 12/14/10 8PM PT, is not sold out yet, so reserve your tickets now by calling 619-388-3037. Or listen LIVE at 88.3 FM San Diego or http://Jazz88.org (More info there also).
Going to doing a little play-by-play chat here during the show tonight...say hi!


Chris (Guitar) and Patrick (Bass) at the 2010 Chicago Blues Festival


Blogging...actually Live Chatting...during the show...so say hi!


Read full article at:

Nnenna Freelon
Yale Strom chats with Vince Outlaw before his performance with Hot Pstromi at Jazz Live San Diego, Tuesday, October 12, 2010 at the Seville Theatre at San Diego City College, Broadcast LIVE on Jazz 88.3 FM KSDS San Diego Webcast http://Jazz88.org. Yale chats about the history of Hot Pstromi, Klezmer, his research into Jewish and Roma culture, the plight of the Rom in France, his musical background, and future projects in this 15 minute interview.

Live blogging the show tonight in the chat room...
The band for the show...Bill Cunliffe piano, Darek Oles bass, Matt Slocum drums. Excellent!
Here's the audio of the interview I recorded with Mundell before the show...airs after the live concert...but you get it first!

MP3 File
Jazz 88.3 KSDS San Diego Station Manager Mark Deboskey just sent word about the band that will be playing with guitar legend, and San Diegan, Mundell Lowe at Jazz Live San Diego on Tuesday, July 13, 2010. And the envelope please....
Mundell Lowe-Guitar
Mike Wofford-Piano
Gunnar Biggs-Bass
Jim Plank-Drums
Wow! The cream of the crop, and I just don't mean for San Diego, but these are all world-renowned Jazz Cats! Should be a great show. Members get your reservations now at 619-388-3037...if not already, then this WILL be a sell out, I'm sure. Everyone else gets to participate by listening in at Jazz 88.3 FM San Diego and our webcast at http://Jazz88.org!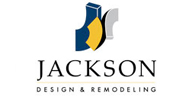 City College Student Radio
KSDS HD2
Listen Live
Pat Launer's Center Stage