Vince Outlaw

BRAD MEHLDAU – "LIVE IN MARCIAC" (Solo piano outing, 2 discs, with a great mix of originals, standards and new standards, recorded live).




Reviews and Quotes:

Huffington Post (Joseph Vella): "What makes his solo outings and the

Live at Marciac

recording so exciting is the repertoire that he incorporates into his performances. His blend of jazz and classical styles, the American Songbook, unique covers of pop tunes and originals all seamlessly blend into a fulfilling and varied musical experience. His breathtaking command of his instrument is undeniable. But what he is able to say musically as a soloist within the context of each song combined with his improvisations is simply masterful. "
Goodbye Storyteller from Brad Mehldau Music on Vimeo.

NATIVE SOUL – "SOUL STEP" (Quartet, doing mostly straight-ahead originals, with a few contemporary tracks).



BOBBY MATOS AFRO LATIN JAZZ ENSEMBLE – "BEAUTIFUL AS THE MOON" (Recorded at his Jazz Live concert last June, with one studio track).




Reviews and Quotes:

CDBaby: "

Beautiful As The Moon is a very personal statement from the band--all of the music comes from the band members or is inspired by their families and their influences." "

With all but one song recorded at the Saville Theater, San Diego City College for a live concert on KSDS Jazz88 radio in San Diego, this is an excellent opportunity to experience some great Latin Jazz live without any edits or tricks so common on many studio produced sessions where the music is recorded overdub by overdub. Not here, this is the real deal--seasoned Jazz and Latin Jazz musicians running risks to create great art, passionate rhythms and beautiful melodies resulting in music that is as beautiful as the moon."

FRED HERSCH – "ALONE AT THE VANGUARD" (Solo live piano recording, with a mix of originals, jazz tunes and standards).




Reviews and Quotes:

AllAboutJazz (Dan McClenaghan): "

Hersch has what it takes to ignore the "never open with a ballad" advice: a supple and exquisitely-refined touch; a sharp focus on the melody; a deep sense of classical harmony; and a magical ability to get inside the tune and make it his own. Hersch's sound here has a uncommon fragility/strength dynamic, and it is serious and cerebral, with an opposing simplicity buoyed by a rich complexity, born of a lifetime's immersion in the music."




ELIZABETH WOODBURY KASIUS & HEARD – "KATARU" (World flavored jazz, with some vocals, doing all originals).



SCOTT HAMILTON AND ROSSANO SPORTIELLO – "MIDNIGHT AT NOLA'S PENTHOUSE" (Sax/piano duet rendering of standards).




Reviews and Quotes:


DUO LARE – "IN OTHER WORDS" (Local string players, with a mixture of mostly originals and jazz tunes).




Mandolin New Music: "

In Other Words

is the debut release from Duo LaRé, Chris Acquavella on mandolin and Nate Jarrell on guitar. The duo performs contemporary music influenced by jazz, contemporary classical and eastern European folk traditions with about half of the tracks being original compositions."

FRANK BUTREY – "MALICIOUS DELICIOUS" (Joe @Jazz88: Very edgy guitarist, all tune
authored or co-authored by him).




AllAboutJazz.com (Victor Schermer): "Jazz guitarists will find Butrey's rich improvisational capabilities of great interest. He likes to play with possibilities and demonstrates rich motivic and chordal development. There is an ingenuity repeatedly occurring as he and his cohorts try on new "skins" in chameleon-like adaptations. After several listens, the head spins from exposure to the myriad musical changes that, in turn, evoke changes in the psyche. In that sense, the music is transformational, provoking changes in the sense of self much like a psychedelic drug."




The band for Rebecca Coupe Franks appearance at Jazz Live San Diego, Tuesday, March 8, 2011 8-10 PM PT from the Seville Theatre at San Diego City College (and broadcast LIVE at Jazz 88.3 FM San Diego and on the web at http://Jazz88.org) has just been announced....
For information on tickets, parking, and future Jazz Live San Diego dates, check out the Jazz Live page on the http://Jazz88.org website: http://jazz88.org/sch_jazzlive.php


NEW THIS WEEK FOR 2/17/11 - Finally adding the Mingus Big Band 2010 Grammy Winner for Best Large Ensemble Jazz Album...hoo ray! New Charlie Haden music and new music from Art Hillery, the pianist for our last Jazz Live with Red Holloway and Plas Johnson.

BANN – "AS YOU LIKE" (Saxophone/highly electrified guitar quartet, doing mostly
originals and some standards).

PETER ELDRIDGE – "MAD HEAVEN" (Vocalist/pianist, doing mostly straight-ahead,
original material).

DIRK FISHCER & GEORGE STONE – "COMING OF AGE" (Swinging big band, with
a mix of originals and jazz tunes).

CHARLIE HADEN QUARTET WEST – "SOPHISTICATED LADIES" (Straight-ahead
quartet, with all-star females on vocal tracks, backed by strings).

CURT HANRAHAN QUARTET – "SOULJOURNER" (Saxophonist/flutist, recorded
live. Mix of originals and jazz tunes).

ARET HILLERY – "WORKS OF ART" (Pianist, leading various band configurations.
All originals, with 3 vocal tracks).

MAD ROMANCE – "AIM HIGH" (Vocal ensemble, doing Great American Songbook,
with a couple of new standards).

TONY MESSINA – "LIVE IN NEW YORK AT THE IRIDIUM JAZZ CLUB" (Male
vocalist, with a good voice, doing mostly standards).

MINGUS BIG BAND – "LIVE AT THE JAZZ SHOWCASE" (2010 Grammy winner,
recorded live, mostly progressive performances).

ALON NECHUSHTAN – "WORDS BEYOND" (Hard driving piano trio, doing all
originals).

PLUNGE – "TIN FISH TANGO" (Various horns, backed by only a bass, doing all
originals).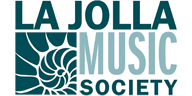 City College Student Radio
KSDS HD2
Listen Live
Pat Launer's Center Stage