Jazz 88.3 Blog

We've scoured the lists of San Diego Music Awards Winners and Lifetime Achievement Honorees to bring you the Jazz and Blues artists that have won and been honored at all previous shows, starting in 1991.
You curious folks will be able to wow your friends with answer to such questions as "How Many Jazz and Blues Artists have Lifetime Achievement Awards?" or "Who Was The First (and Only) Jazz Artist to Win Artist of the Year?" or "What two Jazz 88 Hosts have received a Lifetime Achievement Award?" or you can make up your own "San Diego Music Awards Jazz and Blues Trivial Pursuit" game and play it with your friends!
READ THE ENTIRE ARTICLE
for the complete list by year...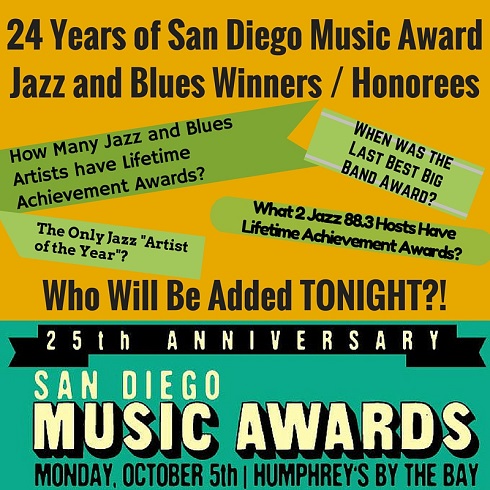 The iconic alto saxophonist Phil Woods has passed away. As a teen he studied with Lennie Tristano, got inspired by Charlie Parker, and toured the world with Dizzy Gillespie. Later, Buddy Rich, Quincy Jones, and Benny Goodman benefited from his creativity. Pop Culture reference: Phil Woods was the sax solo on Billy Joel's "Just The Way You Are." There is, of course, so much more to his legacy. Keep listening...

On the show this week...San Diego Jazz drummer, composer, and bandleader Matt Smith drops by to give us a preview of the Thursday, October 1, 2015, 5-7:30 Jazz 88.3 Happy Hour at The Lafayette Hotel with The Matt Smith Neu Jazz Trio and brings along San Diego saxophonist and leader of the Applebrown Jazz Ensemble, Gabriel Sundy, to chat about several other gigs the boys are featured in during October. We debut music from 7 new Jazz releases to the Jazz 88.3 Music Library for the week of September 28, 2015, along with tunes from Jazz 88.3 Artist of the Week Dave Holland, this week's Jazz 88.3 Blues Jam Guest Janice Edwards, and tunes from San Diego Jazz artists Jenn Renee Cruz and Steve Torok who have upcoming CD Release Parties and special performances that Jazz 88.3 is proud to support.
READ THE FULL ARTICLE to Stream the Full Show and Interview Segments, See the Playlist, Check Out Video and Pictures, Surf Links, and MORE!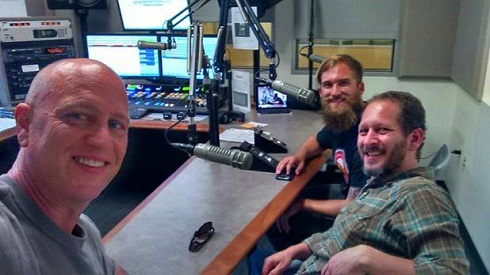 2 time Grammy-nominee Denise Donatelli and her latest release "Find A Heart", produced by San Diego's own Geoffrey Keezer, along with the latest releases from Tom Harrell and Jeff Lorber lead a solid and compact list of New Jazz Music being added to the Jazz 88.3 Music Library the week of September 27, 2015. These new releases will be featured by all your favorite Jazz 88.3 hosts in the weeks to come!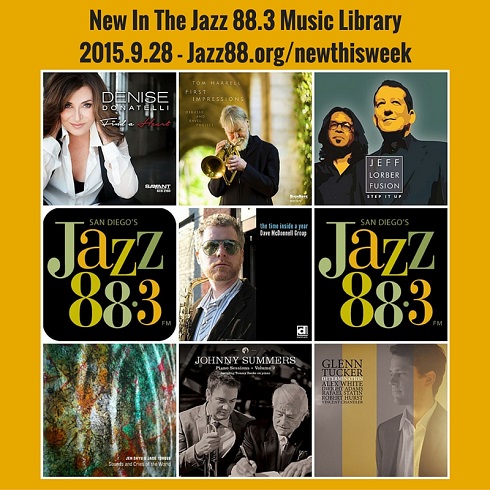 DENISE DONATELLI – "FIND A HEART"
TOM HARRELL – "FIRST IMPRESSIONS"
JEFF LORBER FUSION – "STEP IT UP"
DAVE McDONNELL GROUP – "THE TIME INSIDE A YEAR"
JEN SHYU & JADE TONGUE – "SOUNDS & CRIES OF THE WORLD"
JOHNNY SUMMERS – "PIANO SESSIONS, VOL.2"
GLENN TUCKER – "DETERMINATION"
READ THE FULL ARTICLE for links to artists websites, release reviews, and additional listening notes from the Jazz 88 Music staff....

Jazz 88.3 is proud to support pianist,
Dan Siegel
and saxophonist,
Steve Torok
:
The Siegel & Torok Project
, taking place at the
MiraCosta College Concert Hall
,
TONIGHT(!)
at
7:30PM
.
Dan Siegel
and
Steve Torok
will be performing alongside a stellar lineup of world-class guest jazz musicians including drummer
Land Richards
, bassist
Alex Al
and guitarist
Allan Hinds
. The event is sponsored by the MiraCosta College music department. As part of the event, there will be master classes presented by the members of the band and guest front of house engineer Chris Eads. A horn section selected from the best MiraCosta Jazz and Commercial music students will also be featured. To purchase tickets, click
here
!

Jazz 88.3 is proud to support vocalist
Jenn Renee Cruz
and the release of her new CD: "You Get What You Get". Jazz 88.3 will help Jenn celebrate,
TONIGHT(!) at 8PM
at
98 Bottles
(2400 Kettner Blvd. San Diego, CA 92101)
in the heart of Little Italy. So if you're a fan of jazz and blues fusion and a compelling voice that possesses both tenderness and power, then be sure to mark your calendars and plan to come out and support this local, talented rising star! *
Please Note
:
This event is 21+
.
MORE: Jenn Visits Jazz 88.3...

On The New Jazz Thing, Monday, September 21, 2015, Stephen Rey, leader of the Sextet that will be poolside at our Jazz-Inspired Pool Party at The Lafayette this Sunday, September 27 from Noon-3pm, dropped by to give us the scoop on his band, musical plans, and more...including a cool tune "Old Fashion Future". We also featured ALL of the new music being added this week, including a rollicing instrumental from Mose Allison and killer work from Jon Irabagon, plus lots more new. And Jazz 88.3 Artist of the Week Frank Foster featured from his days as leader of the Count Basie Big Band and a version of his classic "Shiny Stockings". Check out a replay of the full show (including the entire version of Stephen Rey's "Old Fashion Future"), interview audio AND video, and more!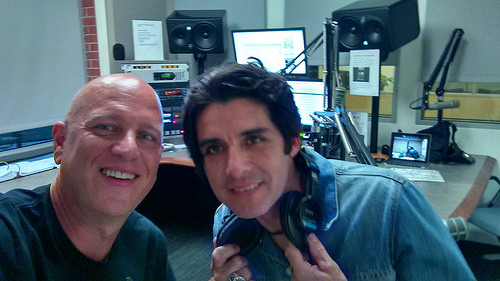 We've got a great stack of new music coming to the Jazz 88.3 Music Library the week of September 21, 2015, including previously unreleased Live performances from Mose Allison, "a sure-footed dispatch" from saxophonist Jon Irabagon (featuring the great Tom Harrell), and more! These new releases will be featured by all your favorite Jazz 88.3 hosts in the weeks to come!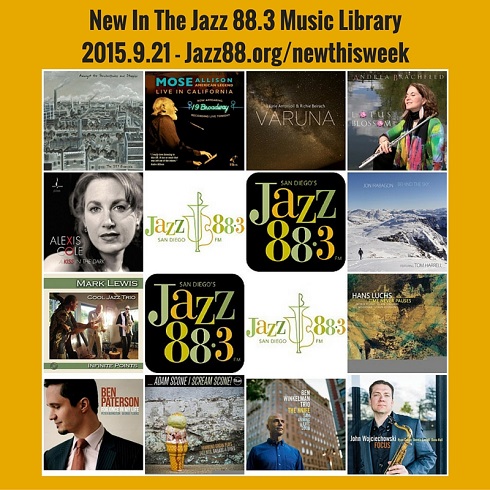 THE 3.5.7 ENSEMBLE – "AMONGST THE SMOKESTACKS AND STEEPLES"

MOSE ALLISON – "AMERICAN LEGEND: LIVE IN CALIFORNIA"

LAURIE ANTONIOLI & RICHIE BEIRACH – "VARUNA"

ANDREA BRACHFELD – "LOTUS BLOSSOM"

ALEXIS COLE & BUCKY PIZZARELLI – "A BEAUTIFUL FRIENDSHIP"

JON IRABAGON FEATURING TOM HARRELL – "BEHIND THE SKY"

MARK LEWIS COOL JAZZ TRIO – "INFINITE POINTS"

HANS LUCHS – "TIME NEVER PAUSES"

BEN PATERSON – "FOR ONCE IN MY LIFE"

ADAM SCONE – "I SCREAM SCONE!"

BEN WINKELMAN TRIO – "THE KNIFE"

JOHN WOJCIECHOWSKI – "FOCUS"
READ THE FULL ARTICLE
for links to artists websites, release reviews, and additional listening notes from the Jazz 88 Music staff....

Jazz 88.3 is proud to support the 25th Annual San Diego Music Awards happening TONIGHT(!) at Humphrey's By The Bay. Jazz 88.3's very own Ron Dhanifu and J. Otis Williams will be presenters, so if you run into them, be sure to say "Hello!". Click here for a list of this year's nominees! Proceeds from the San Diego Music Awards help to support the San Diego Music Foundation's Guitars and Banjos for schools. To purchase tickets to this year's awards show, simply click here! List of Jazz / Blues Nominees...

Pianist Geoffrey Keezer and vocalist Gillian Margot are back in San Diego, playing two shows in September and October that promise to take the duo thing they have been working on to new places, literally. The two dropped into the Jazz 88.3 studios to chat with Vince Outlaw on The New Jazz Thing on Monday, September 14, 2015, bringing new, unreleased recordings they made to "give people an idea of what we do sound like when it's just the two of us" and chatting about the upcoming shows ("in the round" at Dizzy's on Thursday, September 17 and at The Glashaus with strings on October 13), how their working relationship has evolved, Gillian's time in Hong Kong before the release of this year's "Black Butterfly", and what else San Diego's own Geoffrey has been up to.
READ THE FULL ARTICLE
for audio of the interview and a full transcript...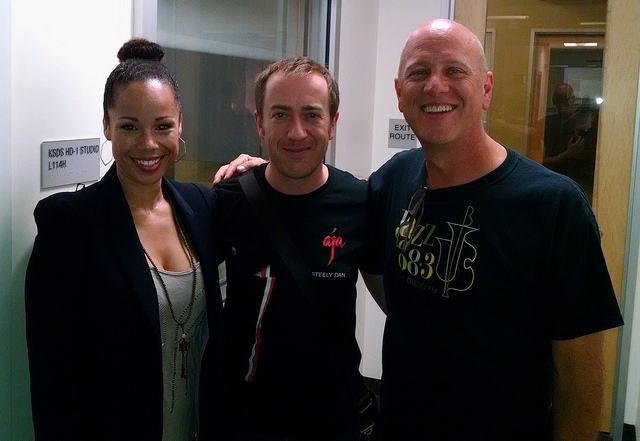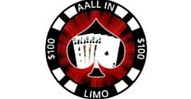 City College Student Radio
KSDS HD2
Listen Live
Pat Launer's Center Stage