Jazz 88.3 Blog

Rahsaan Roland Kirk gets the birthday spotlight feature and recognition for being very far out front and totally at ease with it. If he created only "Three For The Festival" his role would have been fulfilled. That line has a critical mass that will not be denied. As it is, there is more inspirational material for musicians and listeners alike. Elsewhere...
Steve Wilson / Lewis Nash "Duologue" goes straight onto my list of favorite duo recordings. Buster Bee, the Haden duos, Waldron/Lacy. Yeah, Duologue is on that list.
In Between pretty much anticipates Dysnomia although it's easy to say that in retrospect. That's the only reason except also to mention that Dawn of Midi is returning to San Diego 9/20 at Carlsbad Music Festival. Dysnomia is actually dangerous when consumed live.
Kirk closes with deception in the form of Untitled Blues and Lester Leaps In. Gotta watch your sacroiliac.
Thanks for listening

Message from Jazz 88.3 Program Director, Claudia Russell- "We are thrilled to receive this award. The JazzWeek awards are voted on by people directly connected to the industry. Our listeners vote for us every time they tune in and we will continue to strive to give you our best."

The Jazz Education Network (JEN) will be holding it's 6th Annual Conference in San Diego, January 7-10, 2015 at the Hyatt Grand Manchester Hotel and they would love the San Diego Jazz Community to be involved from the get-go! They are inviting all Jazz Loving, Living, and Educating San Diegans to a Community Planning meeting this Thursday August 7, 2014 at 3:00 PM at San Diego Hyatt Grand Manchester Hotel, Deluxe Hospitality Suite 560 (5th Floor Seaport Tower). If you'd like to be involved in conference Outreach, Volunteers, Promotion and Support (specifically in the areas of Production and Sponsorships)...or just find out more about the conference...then join me in attending and making this THE BEST JAZZ CONFERENCE SAN DIEGO HAS EVER SEEN!





Continue reading for the complete invitation from JEN President Bob Sinicrope and more details...and make plans to help plan!

The Hot Club of Detroit bring their own unique flavor to Gypsy Jazz at Jazz Live San Diego, Tuesday, August 5, 2014 LIVE from the Saville Theatre on the San Diego City College campus.


Read the rest of the post
for links to the Jazz 88 Speakeasy archives of the Entire Jazz Live performance, an interview with Hot Club of Detroit founder Evan Perri, and a preview of our September 9, 2014 Jazz Live San Diego with Janet Klein and Jeffrey Joe Moran in celebration of the birthday of Jazz 88's Jazz Roots Host Lou Curtiss, in addition to picture from the show, video of the interview and soundcheck, and more!

I have the honor this week of hosting The Jazz Morning Drive, Monday through Wednesday, and took advantage of an opportunity to play an extended cut of "Flying Home" from Lionel Hampton with The Just Jazz All Stars, which was recorded 67 years ago on this day, at the same concert that created the more well-known, and critically acclaimed "Stardust" (a fact that is mentioned on the Jazz 88 Home Page today under our "On This Day In Jazz History" feature). The tune I played was a rollicking swinger and I have to share a couple of emails sent to VinceO@Jazz88.org about that very tune...




Bill was energized enough to put out a little coin...



"Wow! That Flyin home @ 6:58 knocked my sox off. Best stuff I've heard since I lost my JATP LPs. Buying the one you played ASAP. Those guys really cooked. Haven't heard Slam Stewart in ages.

THANKS!!"
And Richard shared a great story about another version of "Flying Home"...
"You don't know me, but I'm as regular listener in the mornings and a happy to have you spinning for a spell. I'm a native Chicagoan an former vibist, who ran an audio recording facility there in the late 70s. I left home for here in '92. Andy's was my regular hang back on the block. That's where rush hour jazz originated a different regular band every evening from 5-8.

Thursdays was the Hubbard Street Swingers with John Young, Barrett Deems and Truck Parham on bass; two tenors, Johnny Board, who replaced Jacquet in Hamp's band, and Eddie Johnson from Louis Jordan's band, Don de Michael, the Downbeat columnist, on vibes, replaced by Willbur Campbell after Don's demise. Wilbur was the very best bebop drummer in town, and the great Jo Belle on vocals .

They ended their second set with a rousing version of Flyin' Home with Board duplicating Jacquet's solo note for note, and everyone stood and cheered at the coda."



Great comments, Bill and Richard!




You can provide feedback to any hosts

via email (most are listed on the

Jazz 88 Staff

page), Tweet something

@Jazz88

, or post to the

Jazz 88 Facebook

page. We really like hearing back from you!!

LIVE Monday, August 4, 2014, 6-8 PM PT @Jazz88 San Diego's Jazz 88.3 FM, Jazz88.org, and Apple/Android Apps to The New Jazz Thing @Jazz88 with Vince Outlaw
...Supported by Listener Contributors like YOU and...YOUR BUSINESS (
learn more about underwriting The New Jazz Thing!
).
BE PART OF THE SHOW! Follow TNJT on Twitter, LikeThe New Jazz Thing on Facebook, and share something about The New @Jazz88 with the #TNJT or #Jazz88 hashtags! We may even be able to mention your name and comment during the Live show and you'll be part of the Jazz 88 Speakeasy Archive!
Coming up on the show....

Jazz 88 Speakeasy (On-Demand, Click to Play): The New Jazz Thing (Entire Show), Monday, August 4, 2014 (1:58:51)

Jazz 88 Playlist Archive Monday, August 4, 2014 (scroll to 6-8PM for tonight's playist...or check out the screenshot below)

6:50 PM PT - Yve Evans has performed worldwide bringing her audiences on a musical journey while either at the helm playing the piano or with her strong melodic voice. There is an intangible quality in her music that gives it a life of its own; life that reaches out and touches the souls of the people that hear it. Yve won the Dixieland Monterey's Jazz Musician of the Year Award in 2008 and the Great Ladies of Jazz Award at the Sun Valley Jazz Jamboree in 2004.

Jazz 88 Speakeasy: Evan Christopher Idyllwild Jazz In The Pines Interview, Monday, August 4, 2014 (14:45)

7:20 PM PT - Evan Christophercombines virtuosity, immaculate taste, and enthusiasm with a commitment to exploring the full range of possibilities in the New Orleans clarinet tradition. His highly personal brand of "contemporary early-jazz" strives to extend the legacies of early Creole clarinetists such as Sidney Bechet, Omer Simeon, and Barney Bigard. Critics remarking on Christopher's dynamic expressiveness have coined his style "close-encounter music" (NEW YORK TIMES) and have called his respect for the music traditions of New Orleans, "a triumph, joining the present seamlessly to a glorious past." (THE OBSERVER, UK). He plays with a sextet which includes recent Jazz Live San Diego artist Henry "Skipper" Franklin on Saturday of the 2 day Idyllwild Jazz In The Pines Festival, August 16-17, 2014.
After the split, your chance to make a request, give some feedback, check out links to New Adds @Jazz88 / Jazzweek Jazz Chart, Previous TNJT Highlight Interviews, TNJT Calendar, and more...so READ ON!!

Jazzy Joni, edgy guitar-sax-piano, tributes to Ella and George Duke (by Al Jarreau!), trios, septets, big band, and even a Sleek Buick thrown in the mix...there's a bit of something for everyone in the new Jazz music being added to the Jazz 88 Music Library the week of August 4, 2014!
You can check out their debut on The New Jazz Thing @Jazz88, Monday, August 4, 2014 between 6 and 8 PM PT!
The full list, with additional annotations, links to and quotes from reviews and releases, and your chance to comment on this week's New, is after the split...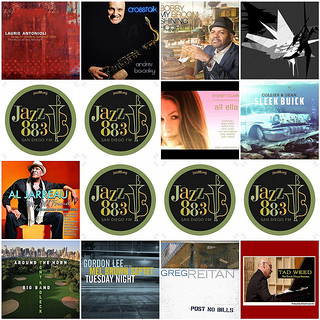 LAURIE ANTONIOLI – "SONGS OF SHADOW, SONGS OF LIGHT"
ANDRES BOIARSKY – "CROSSTALK"
BOBBY BROOM – "MY SHINING HOUR"
BT3 – "BURN IT! LIVE"
SYDNEY CLAIRE – "ALL ELLA"
COLLIER & DEAN – "SLEEK BUICK"
AL JARREAU – "MY OLD FRIEND: CELEBRATING GEORGE DUKE"
TONY KADLECK BIG BAND – "AROUND THE HORN"
GORDON LEE WITH THE MEL BROWN SEPTET – "TUESDAY NIGHT"
GREG REITAN – "POST NO BILLS"
TAD WEED – "THE TRACK HOUSE SESSIONS"

One of my first go-to albums as a young DJ was Fried Buzzard by Lou Donaldson. Idris Muhammad was there. And now there is the sorrow of his passing. He was artistic and he was solid. Beyond that, he recorded in the upper echelon of the modern cats with traditional roots. Dig him.
Lou Donaldson - Midnight Creeper
Ahmad Jamal - Big Byrd
Joe Lovano - Friendly Fire
Charles Earland - Black Talk
Pharoah Sanders - Sun In Aquarius
Thanks for listening

LIVE Monday, July 28, 2014, 6-8 PM PT @Jazz88 San Diego's Jazz 88.3 FM, Jazz88.org, and Apple/Android Apps to The New Jazz Thing @Jazz88 with Vince Outlaw
...Supported by Listener Contributors like YOU and...YOUR BUSINESS (
learn more about underwriting The New Jazz Thing!
).
On Tonight's show
, we chat with multi-award winning Jazz pianist
Fred Hersch
about his new release floating, touching on his thoughts on what he feels is one of his best releases, his work with his trio, how he composes tunes in honor of people (and dogs!) in his life, his thoughts on standards, and where he's heading in the future. We also chat with LA guitarist
Andy Waddell
about his new release "Alive" and his August 1, 2014 CD release gig at Dizzy's San Diego. The Top 10 Countdown, with video archive, all of the new adds to the Jazz 88 music library, along with reviews and quotes, previously on TNJT, what's coming up next, and more!

After the split, along with your chance to comment on the show, is the Jazz 88 Speakeasy audio archives of the entire show and interviews, Top 10 Countdown video and links, tonight's playlist, and more, so Read The Full Article already!

A bit of a shortened list of new adds to the Jazz 88 Music Library for the week of July 28, 2014, but a full spectrum from Gpysy Jazz (Cyrille Aimee) to Sax/Bass Duo work from Jazz studs Steve Wilson and Lewis Nash ("Duologue").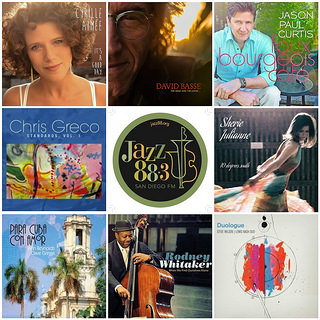 CYRILLE AIMEE – "IT'S A GOOD DAY"
DAVID BASSE – "THE HERO AND THE LOVER…"
JASON PAUL CURTIS – "FEAU BOURGEOIS CAFÉ"
CHRIS GRECO – "STANDARDS, VOL.1"
SHERIE JULIANNE – "10 DEGREES SOUTH"
ANN REYNOLDS CLAVE GRINGA – "PARA CUBA CON AMOR"
RODNEY WHITAKER – "WHEN WE FIND OURSELVES ALONE"
STEVE WILSON/LEWIS NASH DUO – "DUOLOGUE"
You can check out their debut on The New Jazz Thing @Jazz88, Monday, July 28, 2014 between 6 and 8 PM PT!
The full list, with additional annotations, links to and quotes from reviews and releases, and your chance to comment on this week's New, is after the split...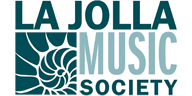 City College Student Radio
KSDS HD2
Listen Live
Pat Launer's Center Stage