Jazz 88.3 Blog

The House of Blues
' World Famous
Gospel Brunch
is happening
Sunday
,
August 20th
! This spectacular experience showcases local talent performing both traditional and contemporary Gospel songs! Before and during the show treat yourself to an amazing all-you-can-eat buffet featuring breakfast favorites plus tender carving stations, southern specialties and mouth-watering desserts—and of course, you won't want to miss their signature chicken and waffles! Included in your ticket purchase is a $1 donation to Music Forward, a national non-profit organization channeling the power of music to help under served youth create pathways to productive, sustainable, and fulfilling lives. To purchase tickets, click
here
! *Groups of 10+ Receive 10% off discount*-- simply call the box office:
(619) 299-2583
for details.

Acclaimed Bassist Darek Oles
brings a super group in to the Saville Theatre for our next Jazz Live TONIGHT. The concert will focus on the music of John Coltrane as this week we recognize the 50th anniversary of the great saxophonist's passing. The band includes
Chuck Manning
on tenor,
Jon Mayer
on piano,
Larry Koonse
on the guitar and
Roy McCurdy
on drums. It will be a very memorable
Jazz Live
. This show is
SOLD OUT
but you can listen at 8pm to the live broadcast. If you are coming tonight here's the
parking pass
. Oh, and
Zoe's Place Food Truck
will also be on-site from
5-8PM
--so come hungry!

Jazz 88.3 is proud to support Ken Theater's presentation of "Chasing Trane: The John Coltrane Documentary" showing THIS(!) Saturday, June 24th. You won't want to miss this thought-provoking, uplifting and powerful film about jazz giant John Coltrane, an outside-the-box thinker whose boundary-shattering music continues to impact and influence people around the world. This rich, textured and compelling portrait of a remarkable artist reveals the critical events, passions, experiences and challenges that shaped his life and revolutionary sounds—a story of demons and darkness, of persistence and redemption. The beauty, poignancy, energy, pain, joy and inspiration heard in nearly 50 Coltrane recordings from throughout his career brings alive the artist and the times in which he lived. Although Coltrane never participated in any television interviews (and only a handful for radio), he has an active and vibrant presence in the film through his print interviews. These words—spoken by Academy Award winner Denzel Washington—illuminate what Coltrane was thinking and feeling at critical moments throughout his life and career. Includes appearances by Coltrane's children, President Bill Clinton, Common, John Densmore of The Doors, Wynton Marsalis, Sonny Rollins, Carlos Santana, Wayne Shorter, Dr. Cornel West and more. You also won't want to miss a special Q&A session with Jazz 88.3's GM, Ken Poston and director, John Scheinfeld after the 7PM show. Showtimes vary--click here for details! INSIDE ART INTERVIEW / TRAILER / REVIEWS...

Welcome to the Sunday, June 11, 2017 installment of The Jazz 88 Round Up on KSDS San Diego's Jazz 88.3 and Jazz88.org. I'm Vince Outlaw and on this week's round-up: this past week, the San Diego Jazz community comes out to benefit the youngest of us and you can still help, we point you to free music from this past week's Westgate Sunset Poolside performer, and Jazz 88.3 does the Festival of the Arts. It's a big week coming up in the live San Diego Jazz scene with Cool Ladies, Poolside vocals, and a West Coast Jazz Legend. A piano Jazz legend will be on your favorite radio station as artist of the week, and we'll look at what's up in the coming weeks and months...it's all coming up, so Let's Get On With The Jazz 88.3 Round UP….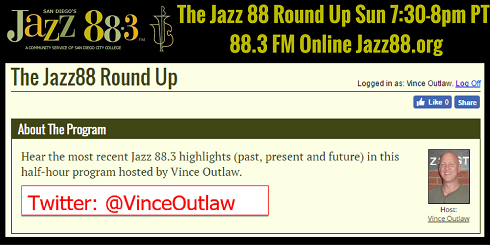 Now, on with the Jazz 88 Round Up....

Many of you have contacted us about our mobile App and it's need for updating. We do sincerely apologize for this inconvenience and we are working on this matter. It is our hope to have it resolved soon. In the meantime, please bookmark this link on your phone/device. It is our direct mp3 stream URL address. Thank you for your understanding.

Welcome to the Sunday, May 28, 2017 installment of The Jazz 88 Round Up on KSDS San Diego's Jazz 88.3 and Jazz88.org. I'm Vince Outlaw and on this week's round-up, San Diego Jazz Presenters announce and kick-off their summer series while another announces their 2017-2018 plans which include a visit from one of the biggest names in Jazz, plus another San Diego drummer is in the Percussive Profiles spotlight. San Diego's Jewel, Balboa Park, gets their Vine Affair on this week, we've got a new Artist of the Week to introduce, and there is lots on the San Diego Jazz and Blues horizon to preview, plus we've got music from Herbie Hancock, Besos de Coco, Claudio Roditi, and Dave Scott...it's all coming up, so Let's Get On With The Jazz 88.3 Round UP….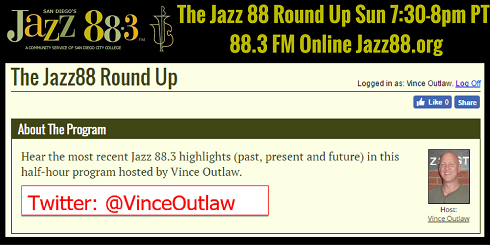 Now, on with the Jazz 88 Round Up....

Welcome to the Sunday, May 21, 2017 installment of The Jazz 88 Round Up on KSDS San Diego's Jazz 88.3 and Jazz88.org. I'm Vince Outlaw and on this week's round-up, Peter Erskine brought his Dr. Um Band into the Saville Theater this past Tuesday, May 16 for Jazz Live San Diego. San Diego City College got a new President, Friday Happy Hour at the Handlery featured an all-star lineup led by flutist Ali Ryerson, the San Diego Ballet debuted new work featuring music by Charles McPherson, and Chucho Valdes comes to the San Diego Symphony's Jazz at the Jacobs series. Looking forward, Joe Marillo will be remembered this coming week, we've got a new Artist of the Week starting Monday, and there are lots of new events and partnerships coming up...it's all coming up, so Let's Get On With The Jazz 88.3 Round UP….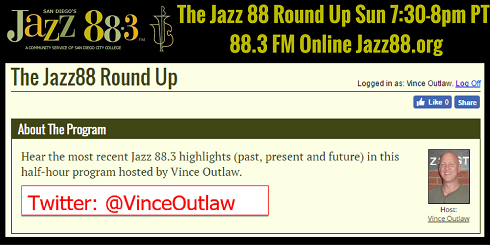 Now, on with the Jazz 88 Round Up....

One of the most prolific and prominent bebop altoists on the West Coast Jazz Scene,
Lanny Morgan
, will be coming to
Jazz Live
TONIGHT.
Morgan first came to prominence in New York, as the young lead alto for Maynard Ferguson's Big Band of the sixties, as well as Maynard's sextet of the same era. Speaking of a sextet, Lanny will be bringing his sextet
(Bob Summers- trumpet, Doug Webb- tenor, Matt Harris- piano, Chris Conner- bass, Paul Kreibich- drums)
to the Saville Theatre for a night music that will entertain and inspire. To reserve your tickets please go
The Speakeasy
. For the general public you can purchase tickets by calling 619-388-3301. Here's the
parking pass
.
PREVIEW / PHOTOS / MORE...

Jazz 88.3 will be out at the Festival of the Arts, happening June 10th and 11th (10AM-6PM) at the Waterfront Park! Produced by Torrey Pines Kiwanis Foundation and San Diego Magazine, this unforgettable weekend filled with art, food, craft beer and entertainment benefits programs for San Diegans with disabilities. It's the perfect way to enjoy the weekend in American's Finest City! Children 16 and under: Free! Active Military with I.D.: Free! Click here to purchase tickets or for more information! MORE ON THE MUSIC OF THE FEST....

Read full article at:

Festival of the Arts

Summer is almost over and what better way to celebrate than to celebrate in style at
The Westgate Hotel
with their annual
Sunset Poolside Jazz Series
! The last show of the 2017 series is tonight from
6:30-9:30PM.
Jazz enthusiasts will sway and groove to the sounds of Southern California's finest Jazz talents, offering an eclectic jazz experience poolside! Set against a backdrop of downtown San Diego's skyline at sunset, the event series will feature a different performance
every
week, complimented by signature cocktails, wine and craft beer, as well as a gourmet array of appetizers and tapas. The series is curated by world-renowned trumpeter, Gilbert Castellanos, so it's bound to be a phenomenal summer concert series! To view the complete lineup, click
here
.
PREVIEW SERIES ARTISTS...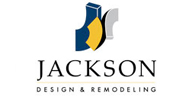 City College Student Radio
KSDS HD2
Listen Live
Pat Launer's Center Stage