The New Jazz Thing with Vince Outlaw

Here's what we've got for The New Jazz Thing on Monday, August 20, 2012 6-8 PM PT...
2012-08-20 Adds To The Jazz 88 Music Library: Dig the great NEW discs this week from Basile (bari-sax!), Duke music (tribute, that is), drum-man extraordinaire Sinnett, sweet sounding (and too-little recording) Luciana Souza tributing Chet Baker, and last week's TNJT guest (scroll down to hear the interview online) Brian Bromberg gets further fuzzy...plus more!
Jazzweek.com Jazz Chart August 20, 2012: Curtis Fuller at the top 3 weeks running!
Brian Bromberg has that third New disc out, Bromberg Plays Hendrix, and he talked about it LAST WEEK on THE NEW JAZZ THING! (scroll down and click Brian's name to hear the interview).



Here's what I'm working on for The New Jazz Thing with Vince Outlaw, 6-8PM PT, Monday, August 13, 2012 on Jazz 88.3 FM, with Webcast at http://Jazz88.org and smartphone apps for iPod/iPhone/iPad and Android (that's quite a description!).
UPDATE 5:5PM PT: Mike Wofford, San Diego Music Award Lifetime Achievement Award Recipient LIVE....BEFORE HE GETS THE AWARD! Listen in around 6:40 PM PT as we find him somewhere in the vicinity of his award. Thanks Holly!!

Nominees...Claudia is playing them on The Jazz Ride Home!

Best Jazz

Erika Davies
Gilbert Castellanos
Ian Tordella
Mattson 2
Rob Thorsen
Steph Johnson
Peter Sprague
The Trunks

Artist of the Year

Crocodiles
Gilbert Castellanos
Little Hurricane
Sara Watkins
Slightly Stoopid
Switchfoot
The Silent Comedy
Unwritten Law

Best Jazz Album

Gregory Page - Shine Shine Shine
Ian Tordella- Tragic Comedy
Leonard Patton- Expressions
Montalban Quintet- Self Titled
Nena Anderson- Beyond The Lights
Kevyn Lettau- Drawn to You
Mike Wofford & Holly Hofmann Quartet- Turn Signal
Teagan Taylor- Wonderland

Brian Bromberg

(

beware of the instant-on music, can't find the MUTE button!): prolific bassist has 2 New disc out right now, so we'll be dipping into both "Compared To That" and "In The Spirit of Jobim" and chatting with Brian LIVE on the ringer.

Michael Oletta reminds us: "... Bromberg's SD connection at Elarios Jazz club/ restaurant in the late 70's early 80's. He played with Joe marillo several night a week!"



2012-08-13 Adds To The Jazz 88 Music Library

: Lots of great New Jazz Music being made including original compositions (Marquis Hill, Fast Citizens), covers of Lennon tunes (Ochipinti), Brazilian (Ben-Hur / Debriano collab), vocals (Sylvia Brooks), progressive large ensemble (Josh Berman), Organ Monk (YEA!)...and an appearance by San Diego's own Gilbert Castellanos (Donald Vega).
San Diego Music Awards begin right at 6PM tonight, so we'll be monitoring to see if the Jazz awards get announced before TNJT is done.

Jazzweek Jazz Chart August 13, 2012

: Curtis Fuller at the tops 2nd week running, TNJT guest Brian Bromberg at #5 with "Compared To That"!

Here's what we get into on The New Jazz Thing with Vince Outlaw (http://Jazz88.org/thenewjazzthing), Monday, July 30, 2012, 6-8 PM PT...

Vocalist
Sara Gazarek
chats LIVE about her new 2012 release "Blossom and Bee", her July 26, 2012 performance at Anthology SD, and more on
The New Jazz Thing with Vince Outlaw
, Monday, July 23, 2012, 6-8 PM PT! Just to tempt you...hehe...Dan Bilawsky in AllAboutJazz.com says:
"While it's a bit clichéd to say that a collection of songs can make you fall in love with a singer, the shoe fits here. Gazarek balances fancy free notions, effervescence, carefree whims, fragile emotions, precocious pondering and humor in her work, making this a highly attractive outing as a whole."
Not bad ;)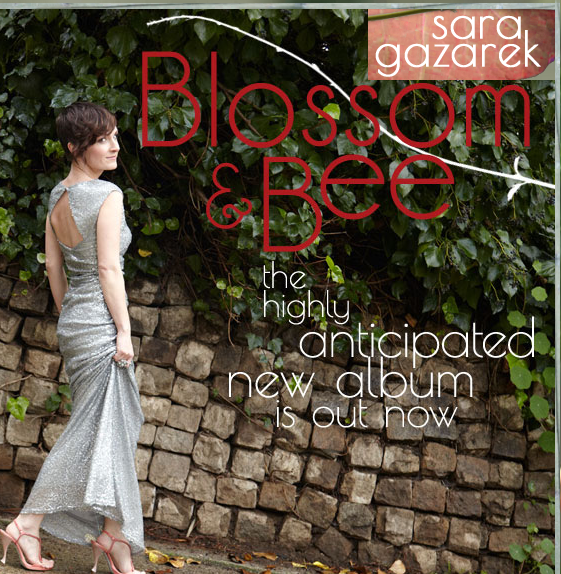 Among all the great New Jazz Music we'll be debuting on The New Jazz Thing, Monday, July 16, 2012, Jazz guitarist and vocalist John Pizzarelli will be chatting with us in Hour 2 of The New about is New release "Double Exposure" and a July 22, 2012 appearance at the Grand Del Mar. We'll also take a look at the Jazzweek.com Jazz Charts, the Hot Hits on the Jazz 88 Speakeasy, and More! Details after the split...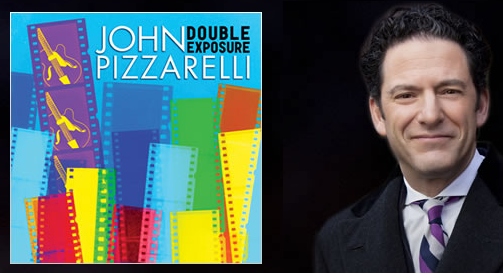 Forget When The New Jazz Thing is? Shame on you!! Did you hear something on TNJT and want to get back to it? THANK YOU! I maintain a calendar of all TNJT shows to give yourself a reminder each week AND and an easy link to each week's blog post with the TNJT Playlist Archive, New Jazz 88 Library adds...with reviews, quotes, and links, Top 10 Countdown, Jazz News and More!

Continue reading for the up-to-date calendar and your chance to comment, make a quest request, post to Facebook...
Info and Links to Previous Show Blog Posts: Scroll back the calendar and Find Earlier Events. Or visit the TNJT Blog @Jazz88.

Tonight on the show....
2012-07-09 Adds To The Jazz 88 Music Library:

The new adds this week into the Jazz 88 Music Library include a couple of tribute bands (Ellington Legacy, Spectrum Road tribute to Tony Williams), guitars (Dave Styker with Kevin Mahogany, Grant Geissman, local San Diego slinger Nate Jarrell's newest...busy dude!), Latin Jazz (Miguel Zenon's latest), and lots more!

Marcus Rosario, Jazz88 Social Media Director and World Music DJ: He hits and will blog the Latin Alternative Music Conference in NYC this weekend and gives us a preview! He'll be blogging on the JAzz 88 Blog at http://Jazz88.org/blog (among other places)...Subscribe / Like / Follow!!!!

Jazz Live with Mark Winkler TOMORROW NIGHT!

Jazz Week Jazz Chart Top 10: Played Al Jarreau AND Eric Reed from the Top 10 tonight




UPDATE: Interviews Online! In addition to debuting the New Adds To The Jazz 88 Music Library this week, I will be chatting with pianist Eric Reed about his new disc "The Baddest Monk" (#3 Jazzweek Charts 6/25/12) and pianist Anne Sajdera (who grew up in San Diego) about her new release "Azul", checking out the newly revamped Jazzweek Jazz Charts of the tops in Jazz Radio Airplay, and our usual review of what's happening in the world of Jazz News!
Information about Eric and Anne, along with links mentioned during the show after the jump...

Coming down from The Bowl...the Hollywood Bowl and The Playboy Jazz Festival 2012, so we'll be chatting about that some, posting some pictures, talking Jazz, and digging lots of NEW on the show tonight...
7 PM Hour, June 18, 2012
7:55 PM
John Beasley, 3 Brave Souls, Darryl Jones, Ndugu Chancler
"Nail it Down"

— 3 Brave Souls

7:48 PM
Guillermo Klein
"Niños"

— Carrera

7:43 PM
Ralph Bowen
"Hip Check"

— Total Eclipse

7:31 PM
Ralph Peterson Fo'tet And Sextet
"You Have Know Idea"

— The Duality Perspective

7:24 PM
Brian Bromberg
"Hayride"

— Compared to That

7:14 PM
Kelly Powers Project
"Suckerpunch"

— Kelly Powers Project

7:10 PM
Uptown Vocal Jazz Quartet
"He Was The Cat (A Tribute To Eddie Jefferson)"

— Hustlin For A Gig

7:01 PM
Brandon Wright
"Wonderwall"

— Journeyman

6 PM Hour, June 18, 2012
6:54 PM
Mike Allen Quartet
"Give Me Moon"

— A Hip Cosmos

6:46 PM
Oscar Peñas
"Samuel Smith"

— From Now On

6:35 PM
Towner Galaher
"Shuffleocity"

— Uptown!

6:27 PM
Pat Metheny
"New Year"

— Unity Band

6:13 PM
Nick Vayenas
"M.O."

— Nick Vayenas

6:09 PM
Peter Appleyard
"Love For Sale (Featuring Jill Barber)"

— Sophisticated Ladies

6:01 PM
Cory Weeds
"Up A Step"

— Up A Step

On

The New Jazz Thing with Vince Outlaw

, Monday, June 11, 2012 6-8 PM PT...
Steph Johnson

chatting with us and playing LIVE IN STUDIO around 7:20 PM PT. She's got a new disc coming out and a gig Thursday, June 14 at Tango Del Ray, so we'll talk about that and a whole lot more!

2012-06-11 Adds To The Jazz 88 Music Library

-

a great set of NEW this week including Jazz Live San Diego alum Joe Chambers, Sara Gazarek, Al Jarreau, Mintzer Big Band, Eric Reed (doing Monk!), Mike Stern, and a trombone duo...YES!

Preview of Playboy Jazz Festival 2012 coming up this Saturday and Sunday, June 16-17, 2012 at the Hollywood Bowl. One of the premier music events in the So Cal calendar and TNJT has featured interviews with performers Terri Lyne Carrington, Gretchen Parlato, Carmen Lundy, David Weiss (The Cookers).
Here's the playlist for tonight's festivities...

7 PM Hour, June 11, 2012
7:55 PM
Bob Mintzer Big Band
"Aha"

— For The Moment

7:46 PM
TromBari
"Diva"

— Devil's Hopyard

7:39 PM
Steph Johnson
"The Man I Love"

— Live On The New Jazz Thing with Vince Outlaw

7:34 PM
Steph Johnson
"Interview Part 2"

— The New Jazz Thing with Vince Outlaw

7:30 PM
Steph Johnson
"Chocolate"

— Live On The New Jazz Thing with Vince Outlaw

7:24 PM
Steph Johnson
"Interview Part 1"

— The New Jazz Thing with Vince Outlaw

7:20 PM
Steph Johnson
"Anything Goes"

— Live On The New Jazz Thing with Vince Outlaw

7:14 PM
Johannes Mössinger
"Splanshy Squeeze"

— The New Jersey Session

7:10 PM
Sylvia Herold and the Rhythm Bugs
"Mohair Sam"

— The Spider and the Fly

7:07 PM
Sara Gazarek
"Everything I've Got"

— Blossom & Bee

7:00 PM
Eric Reed
"Epistrophy"

— The Baddest Monk

6 PM Hour, June 11, 2012
6:52 PM
Joe Chambers
"Power To The People"

— Joe Chambers Moving Pictures Orchestra

6:43 PM
The Cookers
"Believe, For It Is True"

— Believe

6:31 PM
Bobby Streng's House Big Band
"Streng Theory"

— Getting Housed, Live

6:24 PM
Rick Davies
"Bembe Swing"

— Salsa Norteña

6:13 PM
Matt Garrison
"Mom's Song"

— Blood Songs

6:08 PM
Al Jarreau
"Cold Duck"

— Al Jarreau and the Metropole Orkest - Live [Live From Theater aan de Parade, Den Bosch, Netherlands/2011]

6:01 PM
Roberto Magris Quintet
"Hocus Pocus"

— Morgan Rewind: A Tribute To Lee Morgan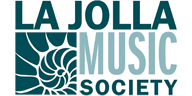 Support Jazz 88.3
while you shop at
Pat Launer's Center Stage