Cruise to Cuba!
"America's Finest Jazz & Blues from America's Finest City"
What's included in your cruise fare to Cuba? Just about everything: 3 1/2 days of shore excursions, including stops in Havana, Santiago de Cuba and Cienfuegos. Shipboard travel between ports, so you can spend your travel time relaxing by the pool, not sitting on a bus. Three meals a day, including all lunches onshore and 7 nights in a comfortable cabin aboard the MV Adonia, so you only have to unpack once. The 7-day cruise sets sail out of Miami on May 14, 2017. Immerse Yourself. This is the Real Cuba, up close and personal.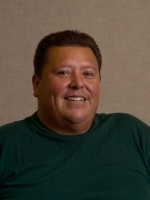 San Diego's Jazz 88.3 offers a truly historic opportunity for travel to Cuba: a chance to help build new bridges to a rich and vibrant culture that, until now, most U.S. travelers have only seen in photographs. Our itinerary was designed for ease of travel; between cities you will enjoy immersive and relaxing on-board activities like dancing lessons, an authentic Cuban cocktail class, or simply unwinding by the pool. For your time on the island, we have created a thoughtful cultural exchange experience that gives you and your fellow travelers the rare opportunity to learn more about the everyday lives of the Cuban people and their remarkable culture. You'll have the opportunity to interact with the artists, musicians, business owners, and families who make up the fabric of Cuban society. As you engage with the Cuban people, you'll also experience the sights and sounds of their beautiful country: the Spanish and French colonial architecture, classic American cars, traditional Cuban music and dance, the coastal fortresses and tall cathedrals, and the cannons on San Juan Hill,. Every night, you'll return to the comforts of the MV Adonia, where are all the details of getting from location to location in Cuba are taken care of. Enjoy the sights, the sounds, tastes and rhythms of everyday life and relax knowing that virtually all the costs, including meals, lodging, and daytime shore excursions, are already planned for you and covered in the price of your journey.
This is a rare opportunity, and it's only available to a KSDS listeners. Call now to make your reservation: 619-388-3301.