2011


Interview with Noah on The New Jazz Thing, Monday, February 28, 2011
Noah Preminger "Before The Rain" by Vince Outlaw

Noah Preminger - Before The Rain




Omar Hakim and Rachel Z of The Trio of Oz on The Jazz Thing 201102028 by Vince Outlaw
Trio of Oz is Rachel Z piano, Omar Hakim drums, and Maeve Royce bass.



Reviews:

PopMatters: " The album lacks for nothing as far as musical talent, with Hakim's deft handiwork on drums, Rachel Z's rollercoaster waves of piano movements, and Royce's rumbling bass lines. They even manage to add flavor to some of the original compositions with flourishing solos and tempo changes, as in the Trio's revisit of "Angry Chair" by Alice in Chains. " "The downside is that the Trio doesn't always mesh as a single unit. At times, their collaboration seems more like three soloists playing at once, each one elbowing the other for coveted space."
Sea of Tranquility (John Neudorf): "The trio produces a full rich sound that will have all jazz fans reaching for their wallets. This may in fact be my favourite jazz CD this year and when you look at the players it is not hard to see why." "What makes this album a little different is the choice of songs the trio chose to tackle. Instead of the usual standards of the past, they have mostly reworked recent rock and pop compositions, making this a completely refreshing and rewarding listen. Although I encourage rock/pop fans to give this a listen, this is still a jazz recording through and through, albeit a very good one."
AllAboutJazz.com (Jeff Winbush): "The eclectic and restless musical tastes of drummer Omar Hakim and pianist Rachel Nicolazzo (aka Rachel Z) offer some mighty impressive bait to reel them in,

The Trio of Oz

's repertoire reading like an hour's worth of college radio station programming." "

...rendering their creation of new ways to splice the seemingly contradictory jazz and rock idioms together into some sort of mutant hybrid—capturing the fun of the latter without compromising the integrity of the former—completely understandable."

Some great new added by Joe, including the Marcus Shelby, Lisa Hilton...will be interesting to hear the Marcus Miller and Omar Hakim/Rachel Z things. You can hear a lot of this for the first time on radio weekly on The New Jazz Thing (http://TNJT.com), 6-8 PM PT Thursdays on Jazz 88.3 FM and http://Jazz88.org

NEW THIS WEEK FOR 2/3/11

HERB ALPERT & LANI HALL – "I FEEL YOU" (Mostly vocal album, with a
contemporary vibe).

MATIJA DEDIC TRIO – "MD IN NYC" (Piano trio, with a mixed bag of standards and
originals, quiet tunes and progressive jams).

PHIL DeGREG – "AMAZONAS" (Nice Brazilian grooves on originals, jazz tunes and
standards).

MIKE DiRUBBO – "CHRONOS" (Saxophone-organ trio, with an edgy groove to it,
doing all originals).

OMAR HAKIM/RACHEL Z – "THE TRIO OF OZ" (Piano trio, doing jazz versions of
tunes by Alice in Chains, Coldplay, Depeche Mode and the like).

LISA HILTON – "UNDERGROUND" (Typically nice release from this pianist, doing all
her own compositions).

AMY LONDON – "LET'S FLY" (Female vocalist doing standards and jazz tunes. Nice
arrangements).

GENE LUDWIG – "LOVE NOTES OF COLE PORTER" (Great jams on Porter tunes by
this organist, who died last year. Various band configurations).

MARCUS MILLER – "A NIGHT IN MONTE CARLO" (Bassist, backed by the Monte
Carlo Philharmonic, with a mixed bag of contemporary, straight-ahead and Brazilian
tunes).

NEW YORK ELECTRIC PIANO – "KEYS TO THE CITY, VOLS. 1 & 2" (Double disc
release of vocals on one, and progressive instrumentals on the two).

MARCUS SHELBY ORCHESTRA – "SOUL OF THE MOVEMENT" (Mostly vocal
big band recordings of songs made famous during the Civil Rights Movement).

DENNIS TAYLOR – "STEPPIN' UP" (Saxophone/organ trio, funky but straight-ahead
versions of originals and new standards).

DOUG WEBB – "RENOVATIONS" (Another outstanding, straight-ahead quartet
release by this saxophonist, doing all standards).


NEW THIS WEEK FOR 1/27/11 - I'll be featuring a lot of this music for the first time on Jazz Radio Thursday, January 26, 2011 on The New Jazz Thing with Vince Outlaw (http://jazz88.org/Programs/The_New_Jazz_Thing/, Blog http://TheNewJazzThing.com)

ERNESTINE ANDERSON – "NIGHTLIFE" (Legendary singer, backed by an all-star
band, recorded live).

STEVE COLE – "MOONLIGHT" (Saxophonist, backed by strings, doing old and new
standards).

SHAWN COSTANTINO – "WALTZ FOR ANNIE" (Multi-reed player, doing an edgy
mix of originals and standards).

MAC GOLLEHON – "STRAIGHT AHEAD" (Trumpeter, with a lot of overdubs, doing
originals and standards, with a great back up band).

ROBERT HURST – "BOB YA HEAD" (Very eclectic mix of contemporary, bass solos
and word jazz).

GRACE KELLY/PHIL WOODS – "MAN WITH THE HAT" (The two aloists, with a
great rhythm section, doing a straight-ahead mix of originals and standards).

TOM LUER – "PROJECT POPULAR" (Sax player, doing an edgy mix of all original
material).

NANCY MARANO – "MAGIC" (Female vocalist, doing mostly the Great American
Songbook, backed by an all-star band).

CAROLYN NELSON – "COME A LITTLE CLOSER" (Female vocalist, doing
standards and jazz tunes).

JAIMEE PAUL – "MELANCHOLY BABY" (Female vocalist, doing old and new
standards).

JEREMY PELT – "THE TALENTED MR. PELT" (Trumpet/sax quintet, with a
collection of great, straight-ahead originals).

"SEVENTH HEAVEN" – (Various group configurations, doing all straight-ahead
originals).

DIEGO URCOLA – "APPRECIATION" (Trumpeter, with original tunes paying tribute
to his favorite artists).

MARTY WILLIAMS – "LONG TIME COMIN" (Male pianist/vocalist, doing jazz tunes
and standards).


Looking for feedback on the latest adds to the Jazz 88 KSDS San Diego Music Library. Got something you want to hear? Do you have a story about the artist or the release? What's the impact of this new release?

NEW THIS WEEK FOR 1/20/11

ELLIOTT CAINE SEXTET – "HIPPIE CHICKS ON ACID" (Relatively straight-ahead
quintet recording, recorded live, some edgy sax work).

JAKE FRYER/BUD SHANK – "IN GOOD COMPANY" (Bud's last recording, with
fellow alto player. Magnusson, Wofford and Joe LaBarbera in the band).

CHANTALE GAGNE – "WISDOM OF THE WATER" (Pianist, backed by Joe Locke,
Peter Washington and Lewis Nash, doing mostly original compositions).

JOEL HARRISON'S STRING CHOIR – "THE MUSIC OF PAUL MOTIAN" (Guitar
and strings, doing Motian's music. Strictly nights-only).

THE JAZZ PROFESSORS – ""LIVE FROM THE U.C.F.-ORLANDO JAZZ
FESTIVAL" (Teachers at UCF, some familiar names, doing standards).

JAZZVOX – "IN YOUR OWN BACKYARD" (A variety of singers, some familiar,
some not, backed by pianists and guitarists, doing all standards).

JOE LOVANO/US FIVE – "BIRD SONGS" (Saxophonist, in a fairly straight-ahead
session, paying tribute to Charlie Parker).

DAVE MILLER TRIO – "RAPTURE" (Piano trio, doing standards and jazz tunes).

MARTY NAU GROUP – "MOOD EBONY" (Clarinetist, playing straight-ahead. Some
originals, some standards).

NOAH PREMINGER – "BEFORE THE RAIN" (Saxophone-led quartet, doing originals
and standards, in a progressive manner).

MARK WEINSTEIN – "JAZZ BRASIL" (Flutist, doing originals and jazz tunes, with a
hint of latin flavor).


Geoffrey Keezer piano and Peter Sprague guitar play music from their new disc "Mill Creek Road" along with Hamilton Price bass and Duncan Moore drums with guests Zach Harmon tabla and Erica Ochoa fiddle at Jazz Live San Diego Tuesday, January 11, 2011.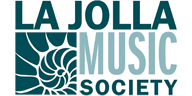 Support Jazz 88.3
while you shop at
Pat Launer's Center Stage