May 20, 2012

Tune into The New Jazz Thing with Vince Outlaw, Monday May 21, 2012 6-8 PM PT, @Jazz88 88.3 FM San Diego webcast LIVE at http://Jazz88.org, for a great show, including...

Gretchen Parlato (@GretchenParlato, 6:40 PM PT): Gretchen continued working toward her vision on her 2011 release "The Lost and Found", with a slight side-trip participating in Terri Lyne Carrington's Mosaic Project...which won the 2012 Best Vocal Album Grammy...which will be reprised at the 2012 Playboy Jazz Festival. We will chat about all that and MORE!
2012-05-21 Adds To The Jazz 88 Music Library

: A full spectrum of New Jazz Music being added to the Jazz 88 Music Library and Playlist this week, including Brian Bromberg (feature TNJT 5/21/12 guest Jeff Lorber), Grammy-nominated vocalist Melody Gardot, Arturo Sandoval's new tribute to Dizzy, and a couple new San Diego disc from The Mission Bay Preservationists (leader JP Balmat recently on TNJT) and the Styletones (funk it up!)!
Plucking out some Jazz News, Jazz Charts, and more!!
Coming up next week, Monday 5/28/12 on TNJT, Eric Person will be chatting about his 6/2 gig with TrioKinesis here in San Diego


A full spectrum of New Jazz Music being added to the Jazz 88 Music Library and Playlist this week, including Brian Bromberg (feature TNJT 5/21/12 guest Jeff Lorber), Grammy-nominated vocalist Melody Gardot, Arturo Sandoval's new tribute to Dizzy, and a couple new San Diego disc from The Mission Bay Preservationists (leader JP Balmat recently on TNJT) and the Styletones (funk it up!)! To hear this New first, check out the debut's on The New Jazz Thing with Vince Outlaw, Monday, May 21, 2012, 6-8 PM PT!



DEAD CAT BOUNCE – "CHANCE EPISODES"


(Boston-based sextet headed by saxophonist/composer Matt Steckler. The date is
an edgy session that draws inspiration from blues and funk, as well as Caribbean,
Brazilian and West African traditions). – Cuneiform



BRIAN BROMBERG – "COMPARED TO THAT"


(Grammy-nominated bassist with a live studio release that includes eight original
compositions, a ten-piece horn section, a full orchestra string section and a
supportive cast that features artists such as Jeff Lorber, Bela Fleck, Randy
Brecker, Vinny Colaiuta and many others. Showcases a variety of jazz styles).
– Artistry



ROGER CHONG - "SEND A LITTLE LOVE"


(Quartet session by this Toronto-based guitarist and composer with his sophomore
effort. Features a set of mostly originals, all, which have a mellow and melodic
style of play). – Independent



AMIT FRIEDMAN SEXTET – "SUNRISE"


(Tenor/soprano saxophonist with the sextet's debut album. The date has unique
arrangements that fuse elements of world music with special emphasis on Middle
Eastern music, but still staying loyal jazz tradition). - Origin



MELODY GARDOT – "THE ABSENCE"


(Third release from this Grammy-nominated vocalist. Together with an all star
band, the collection features all originals that reflect the music of varied cultures
visited during her last tour). – Decca



ALLAN HARRIS – "CONVERGENCE"


(Vocalist, accompanied by pianist Takana Miyamoto, honoring the
collaboration(s) between Tony Bennett and Bill Evans. The collaboration consists
of two albums: The Tony Bennett/ Bill Evans Album and Together Again).
– Love Productions



THE MISSION BAY PRESERVATIONISTS – "NEW ORLEANS PRESERVES"


(Mission Bay High School Jazz Ensemble under the direction of Jean-Paul
Balmat. The release focuses on the city of New Orleans, with everything from
Dixieland, gospel, boogie-woogie, swing, Cajun, Afro-Cuban, and brass band).
– Independent



BEN POWELL – "NEW STREET"


(British violist leading a quartet, plus a trio that pays tribute to French violinist
Stephane Grappelli. The trio features Gary Burton and Julian Lage doing three
tunes, one of which is the albums centerpiece written for Burton by Grappelli in
1969, but never recorded by Burton until now). - Independent



ANNE SAJDERA – "AZUL"


(Bay area pianist/composer in a straight-ahead quartet session, showcasing a
repertoire of originals, standards, and other jazz tunes). – Bijuri Records



ARTURO SANDOVAL – "DEAR DIZ"


(Trumpeter-led session paying tribute to Dizzy Gillespie. Features top-shelf
musicians such as Burton, Mintzer and DeFrancesco doing Gillespie compositions
framed in big band arrangements spotlighting elements of bebop). - Concord



STYLETONES


(San Diegan group delivering a wide selection of energized punky-funk, soul,
blues, lounge and R&B). - Independent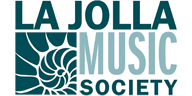 Support Jazz 88.3
while you shop at
Pat Launer's Center Stage