2013
The University of Maryland Medical Center researchers had study participants choose music that made them feel good and brought them a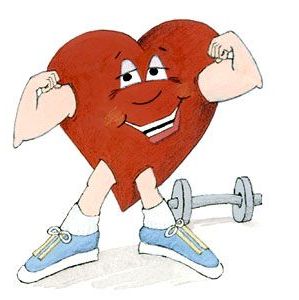 sense of joy. It turned out that listening to their selections actually caused tissue in the inner lining of blood vessels to dilate (or expand) in order to increase blood flow. Specifically, the diameter of blood vessels grew by 26 percent when a person listened to happy music.
I'm not suggesting that you replace exercise with music to improve your heart health, but it's still a cool factoid. Couple that with my main man, Daniel Levitin's research that shows that music can lift your spirits, good music is obviously good "medicine."
And you know what else is good for your circulation? Laughter! What? Yeah, all those jokes at the gym actually improve my workout.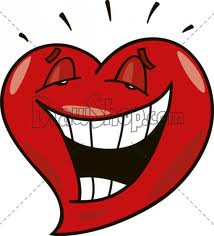 "We had previously demonstrated that positive emotions, such as laughter, were good for vascular health. So, a logical question was whether other emotions, such as those evoked by music, have a similar effect," says principal investigator Michael Miller, M.D., director of preventive cardiology at the University of Maryland Medical Center and associate professor of medicine at the University Of Maryland School Of Medicine.

All this hard research simply underscores the real value to a business in aligning itself with an All-Music radio station like Jazz 88.3. You get the 'Halo Effect' of listeners patronizing your business because they appreciate your company helping us do what we do, coupled with the fact that you are actually encouraging your customers' cardiovascular health! Wow, what a tremendous public service your business is doing.

Oh, by the way, listening to anxiety-triggering music caused the diameter of the subject's blood vessels to decrease by 6 percent. So be careful what you listen to.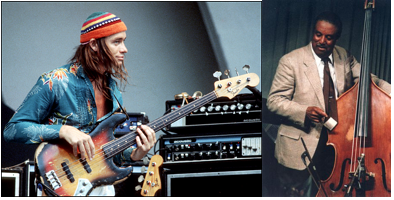 Perhaps I started feeling empathy for bass players many years ago when I realized that low-noters were replacing drummers in the jokes that musicians like to tell. As a drummer, I was relieved when an old joke such as, "How do you know when a stage is perfectly level? — the drummer is drooling from both corners of his mouth," was changed to make bass players the objects of ridicule. But it also occurred to me that it was a positive development for people to be thinking about bassists at all.
Read full article at:
The Low Down

Among the adds to the Jazz 88 Music Library this week are the latest from stalwarts Eliane Elias and Wallace Roney, in addition to lots of new names. You can hear all of the New on
The New Jazz Thing @Jazz88 this Monday, May 20, 2013 from 6 to 8 PM PT!
The full list of the New is after the split, but here's Eliane Elias introducing her new Chet Baker tribute album "I Thought About You"...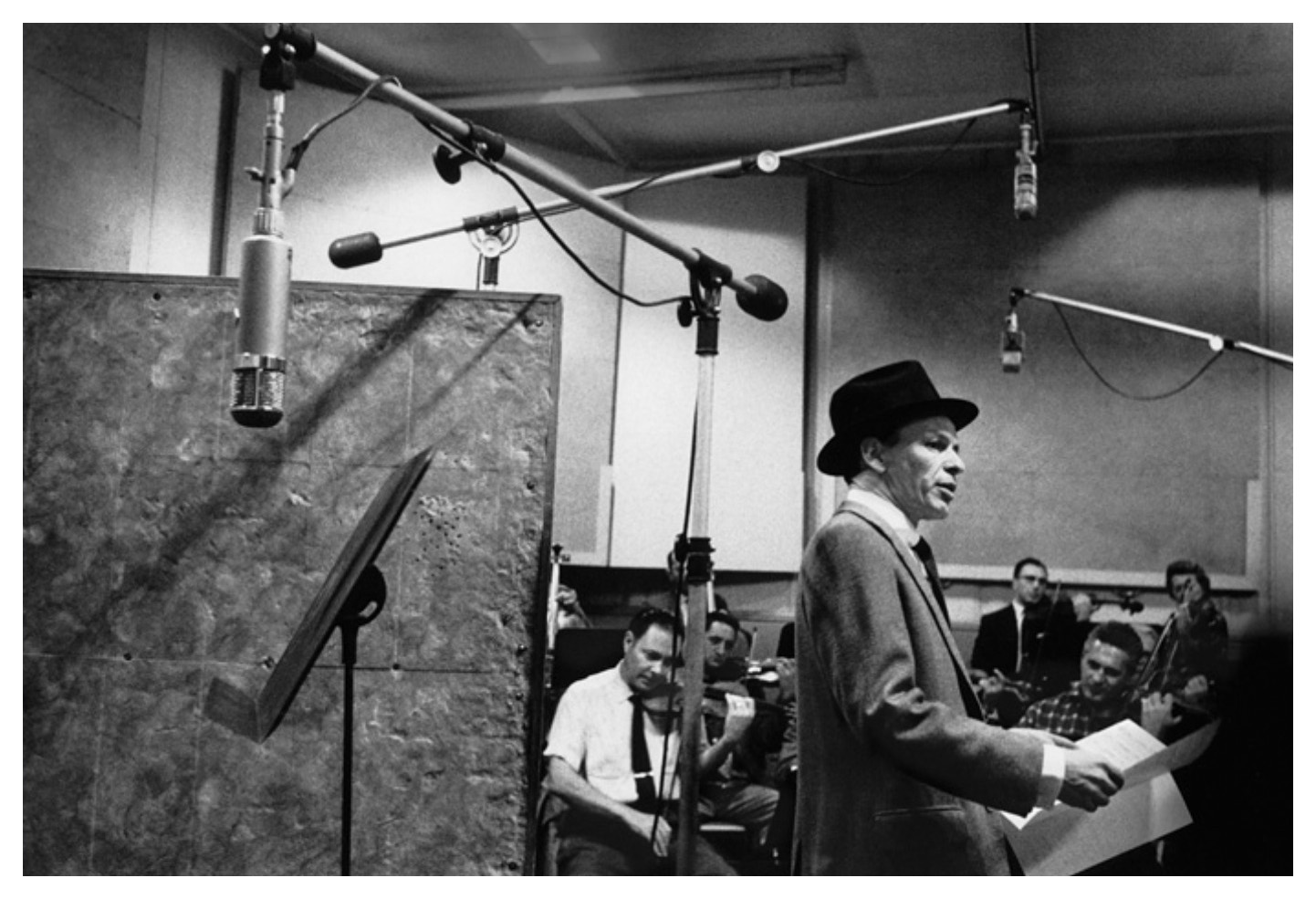 Today, May 14, 2013 is, believe it or nutz, the 15th anniversary of the death of the Chairman of the Board, Ol' Blue Eyes, the Hoboken Hurricane, the Ring-a-Ding-Ding Singer, the Saloon Tune Tycoon, the Sage of the Stage, the King Kong of Song, the Italian Rapscallion — for gawd's sake, somebody stop me...
Read full article at:
Alla Salute, Frank

On The New Jazz Thing with Vince Outlaw on Jazz 88, Monday, May 13, 2013, 6 to 8 PM PT...
Wayne Riker

: San Diego guitarist and TNJT alum has a new disc out, "Kindred Souls" (SD Troubadour Review), will break news on the upcoming 2014 CD already in the final planning stage, and a unique one-man show in the works, among other New Things!

Ben Wanicur

: Another San Diegan, this time a bassist, making new music on his latest release "The Excluded Middle" which he will be releasing at a CD party on Friday, May 17 at Dizzy's San Diego (review and info on CD release show). We'll get to know Ben and chat about all this and more!
Top 10 Countdown of the Jazzweek.com Jazz Music Chart for Monday, May 13, 2013:

What's New at Jazz 88!

Straight from the the home page at Jazz88.org, the Jazz88.org Blog, the Jazz 88 Facebook and Twitter pages, and more...get caught up in 1 minute on all the Jazz 88 NEW!

Music Director Joe sends us...
BILL CUNLIFFE TRIO – "RIVER EDGE, NEW JERSEY"

(Pianist, leading a trio, in a
straight-ahead collection of originals, a Brazilian tune and new standards).
ANGELA DAVIS – "THE ART OF THE MELODY"

(Female saxophonist, leading a
quartet, in a straight-ahead collection of originals and new standards).
VINCE ECTOR – "ORGANATOMY"

(Drummer, leading a quartet, with some guest
artists, doing straight-ahead originals and jazz tunes).
TOMMY EMMANUEL & MARTIN TAYLOR – "THE COLONEL & THE
GOVERNER"

(Guitar duet recording, straight-ahead originals and standards).
MARK GROSS – "BLACKSIDE"

(Saxophonist, leading a septet, in a diverse collection
of tunes, straight-ahead).
MIKI PURNELL – "SWINGIN' TO THE SEA"

(Local physician, in her debut
recording, with many local musicians, performing straight-ahead standards and originals).
...while Progressive Overlord Chad adds...
STEVE COLEMAN & FIVE ELEMENTS - "FUNCTIONAL ARRYHTHMIAS"
OLIVER LAKE BIG BAND - "WHEELS"
BEN WANICUR - "THE EXCLUDED MIDDLE"
THE KAHIL EL'ZABAR QUARTET - "WHAT IT IS!"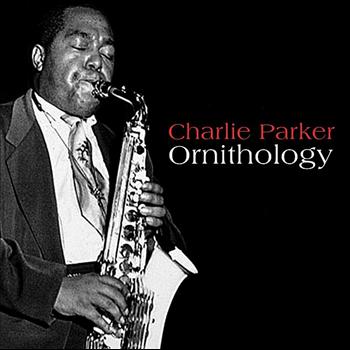 The title and theme of my show on Sunday, May 12, 2013 (3-5 p.m. PDT) is "
Deja Entendu
". You know that "deja vu" (French for "already seen") is that strange feeling that you've experienced something in the exactly the same way before. "Deja Entendu" is the sense that you've
heard
something before. The theme was inspired by an email I received in February from Erie, Pennsylvania-based jazz guitarist and music store proprietor Jim Lynch. He was listening to the streaming version of my show when I aired pianist Benny Green's tune, "Benny's Crib". Until I identified the artist and the track, Jim assumed that he was listening to an interesting arrangement of the Jimmy Giuffre composition, "Four Brothers".

Welcome to The New Jazz Thing for this session Monday, May 6, 2013! From 6 to 8 PM PT @Jazz88 88.3 FM KSDS San Diego, Live LIVE http://Jazz88.org
Kristin Korb!

In Hour 2 of the New, this Bassist, Vocalist, Composer, Former San Diegan, International Mom, and MORE has a new disc out and is coming West to play it Live...and we'll chat about all that and MORE!

2013-05-06 Adds To The Jazz 88 Music Library

: There are lots of great new Jazz music being added the week of May 6, 2013 in the Jazz 88 Music Library, from names familar (Calderazzo, Gardony, Locke, Redman, Tyrell), new (Celenza, Latz, Blesset), and a-tad-out-of-place (Calhoun, as in Will from rock band Living Colour).

Jazzweek.com Jazz Album Chart for Monday, May 6, 2013

- Top 10 Countdown!! Three-peat for Giacomo!

No. 1 for a third straight week on the JazzWeek Jazz Chart is Giacomo Gates Miles Tones: Sings The Music Of Miles Davis (Savant); the CD is again also the most reported (49 stations). Tied for most added (+18) with Don Braden / Julie Michels Project Come Together (JH Productions) and the biggest gainer (+98) is Christian McBride & Inside Straight People Music (Mack Avenue). The highest debut of the week (No. 25) is Michael Dease Coming Home (D-Clef).

What's New at Jazz 88!

The headlines straight from the pages of http://Jazz88.org, a look at who's sharing what on FB, Twitter, G+, other social netherlands, and what's coming up on The New Jazz Thing!

Coming up on The New Jazz Thing...

There are lots of great new Jazz music being added the week of May 6, 2013 in the Jazz 88 Music Library, from names familar (Calderazzo, Gardony, Locke, Redman, Tyrell), new (Celenza, Latz, Blesset), and a-tad-out-of-place (Calhoun, as in Will from rock band Living Colour). The full list is after the split, but here's a swinging teaser from Calhoun's new "Life In This World"...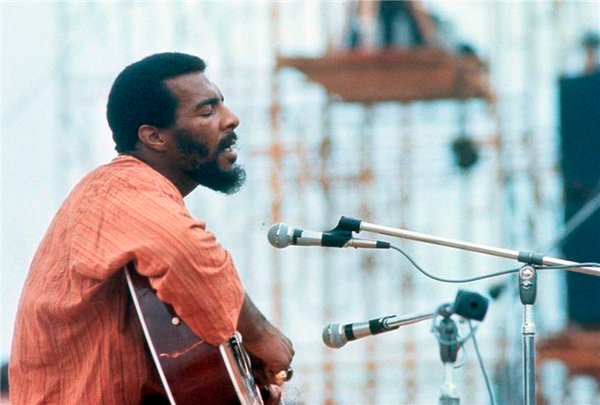 Like many people, and perhaps a little more than most, I was deeply saddened to hear of Richie Havens' passing on Monday, April 22. I can remember when 72 seemed ancient, but today when someone, especially someone of note, passes away at that age it seems premature. I knew that Richie had been fighting health problems because several years ago I contacted him to see if he wanted to participate in a theatrical concert (
Primal Twang
) I was co-producing here in San Diego. He wasn't feeling well at the time, and it didn't work out. I didn't speak with him again.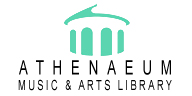 Support Jazz 88.3
while you shop at
Pat Launer's Center Stage