Ireland - Jazz Lovers Journey with Gary Beck & Jazz 88.3
"America's Finest Jazz & Blues from America's Finest City"
Jazz Lovers Journey with Gary Beck & KSDS
Where Irish history, literature, music and beauty meet
October 23 – November 2, 2016
"May you live to be a hundred years, with one extra year to repent!" ~Irish Saying
Across thousands of years and thousands of miles, the myths and magic of Ireland beckon us… an invitation extended through her music, dance, stories and smiles.

Join Gary Beck along with a group of like-minded public radio travelers as together we delve deep into the enchanting and mysterious Gaelic culture. The journey begins in Galway, where we'll explore the magnificent Cliffs of Moher and the Burren, a strange and beautiful karst landscape with its own extraordinary geological, natural and cultural distinctiveness. Then it's south to the delightful Dingle Peninsula. No trip to Ireland would be complete without pub crawls, traditional music and historical walking tours with colorful local characters. Enjoy the best of Ireland at a leisurely pace. Take time for independent discovery and join Gary Beck on what promises to be a fantastic jazz lover adventure. The Irish await you… "Cead Mile Failte" – a hundred thousand welcomes!

TRIP AT A GLANCE

2 Nights Galway
3 Nights Killarney and Dingle Peninsula
3 Nights Cork, Jazz Festival
2 Nights Dublin, Ireland's Capital

JOURNEY HIGHLIGHTS

Tickets to the Cork International Jazz Festival • Dubliners Walking Tour • Jameson Whiskey Distillery • Muckross House and Gardens • An Irish drumming lesson • Trinity College, The Book of Kells & St. Patrick's Cathedral • The Spectacular Rock of Cashel • The gorgeous Dingle Peninsula • Ancient Monastic site of Glendalough • Medieval Kilkenny • Boat cruise to the Cliffs of Moher • Lively town of Galway • The dramatic landscape of the Burren • An evening musical pub crawl • A wonderful group of like-minded fun travelers

IT'S INCLUDED

With KSDS host Gary Beck
Tickets to the Cork International Jazz Festival
An expert Earthbound Expeditions guide
10 nights accommodation in four star, charming, centrally-located hotels
All breakfasts, six traditional lunches and five multi-course dinners
Historic tours with interesting local experts
Private home visits where you'll enjoy an Irish home cooked meal
Transportation throughout on an air conditioned motor coach
A musical evening featuring authentic Gaelic music
Entrance fees to all museums and sights listed in itinerary
Gratuities for guides and drivers
Small group of fun, jazz loving traveling companions

TOUR DOES NOT INCLUDE

International round trip airline tickets to Ireland
Travel/Cancellation insurance

Airline tickets and travel insurance available through San Diego-based travel agency Travel and Cruises.

TRIP FACTS

11 Days/10 Nights (without Int'l air)
$3,995 per person double occupancy
$799 Single Supplement
Journey officially begins in Galway on Sunday, October 23
Tour culminates on November 2, after breakfast in Dublin

WAYS TO SAVE $300

Reserve by September 22, and save $100. Pay by check and save an additional $100. Alumni save $100 always

FLIGHTS & TRANSFERS

Airline reservations will need to be secured independently. You can reserve and purchase your Airline tickets to Ireland through our local full service travel agency - Travel and Cruises. Please contact Travel and Cruises for early booking discounts and special prices for Jazz88 members.

Travel and Cruises Travel Agency can also provide various Travel Insurance plans that include valuable medical emergency coverage, trip cancellation, trip interruption, coverage for theft of baggage and personal effects, accident coverage and much more.

Earthbound Expeditions will provide complimentary airport transfers in Shannon and Dublin at the times noted below.

From: Shannon Airport, October 23rd at 11:00 AM
To: Dublin Airport, November 2nd at 7:00 AM
"May your home be filled with laughter, may your pockets be filled with gold
and may you have all the happiness your Irish heart can hold." ~ Irish blessing
Your Irish Cultural Adventure Begins…
Meal key: B = Breakfast L = Lunch D = Dinner
Day 1 – Depart the U.S. no later than October 22nd. We suggest contacting Travel and Cruises for airline tickets and optional travel insurance.
Day 2 – Welcome to Galway!
Arrive this morning in Shannon and board a coach at 11 a.m. to continue our journey to Galway via County Limerick. We'll check into our centrally-located hotel this afternoon. You'll have time to relax a bit before joining your host and fellow travelers for welcome drinks and dinner. Sleep in Galway (B, D)
Day 3 – The Awe Inspiring Cliffs of Moher
Today we visit two of Ireland's greatest geologic wonders: The Cliffs of Moher and The Burren. The 600 foot high Cliffs of Moher are spectacular, especially when viewed from the water. Weather-permitting, we'll board a large boat and cruise the Atlantic for a breathtaking view of the cliffs.
After a tasty lunch, we are off to the Burren, a most unique and extraordinary karst (formed from limestone) landscape, and one of the largest in Europe. Everywhere are traces of megalithic tombs, ringforts, holy wells and stone rows. We also make a visit to the little seaside village of Doolin and the high crosses of Kilnefora before retuning to Galway. Sleep in Galway at the Galway Bay Hotel (B, L)
Day 4 – South to Killarney and Dingle
For centuries the Killarney Valley has been recognized far and wide as Ireland's most beautiful destination – being aptly titled as "Heaven's Reflex". It inspired Poet Laureate Alfred Austin to write "If mountain, wood and water harmoniously blent, constitute the most perfect and adequate loveliness that nature presents, it surely must be owned, that it has, all the world over, no superior." Prepare to be amazed by the incredible beauty, rich history, fascinating legends and wonderful culture of this special place. Sleep in Killarney at the Arbutus Hotel (B, D)
Day 5 – The Spectacular Dingle Peninsula
Our travels will take us past the sites for the films Ryan's Daughter and Far and Away on the way to the magnificent Blasket Center, an impressive heritage center where the ancient language and culture are celebrated. We continue our journey to the 1200-year-old Gallurus Oratory, an early Christian stone church with a uniquely cobbled stone roof that is watertight to this day! Along the way, taking a step back in history, we see a few of the ancient Beehive Huts. Sleep in Killarney at the Arbutus Hotel (B, L)
Day 6 – Killarney National Park and Muckross House

South and west of Killarney, in County Kerry, is an expanse of rugged mountainous country. This includes the McGillycuddy's Reeks, the highest mountain range in Ireland rising to a height of over 3,400 feet. Nestled at the foot of these mountains are the world-famous lakes of Killarney. Here, where the mountains sweep down to the lake shores, their lower slopes covered in woodlands, lies the 26,000 acres of Killarney National Park. The distinctive combination of mountains, lakes, woods and waterfalls under ever changing skies, gives the area a special scenic beauty.
Killarney National Park was designated as a Biosphere Reserve in 1981 by the United Nations Educational, Scientific and Cultural Organisation (UNESCO), part of a world network of natural areas which have conservation, research, education and training as major objectives. Killarney National Park was the first national park established in Ireland, created when Muckross Estate was donated to the Irish state in 1932.
The focal point of the National Park for visitors is Muckross House and Gardens. During the 1850s, the former owners (the Herberts) undertook extensive garden works in preparation for Queen Victoria's visit in 1861. Later, the Bourn Vincent family continued this gardening tradition. They purchased the estate from Lord and Lady Ardilaun early in the twentieth century. It was at this time that the Sunken Garden, Rock Garden and the Stream Garden were developed.
The house, which is presented as a late 19th century mansion featuring all the necessary furnishings and artifacts of the period, is a major visitor attraction. Sleep in Killarney at the Arbutus Hotel (B, L)
Cultural Note: The Irish language is the official language in Ireland, but it's not commonly spoken in most of the country. In Dingle, however, it's still used in everyday life. Irish is a beautiful, colorful language with a great turn of phrase. Today you will learn about the history of the Irish language and its importance to the Irish people, and will get an opportunity to learn focal (or "a couple of words") to try out on some locals.
Day 7 – South to the Cork Jazz Fest
We'll have a leisurely morning today before heading to Cork via a sheep farm. There you'll enjoy seeing a sheepdog herding show and a sheep shearing demonstration. This amazing day concludes in Cork where you'll enjoy three nights and the Guinness Cork Jazz Festival! Sleep in Cork at the River Lee Hotel (B, L)
Days 8 and 9 – The Guinness Cork Jazz Festival
We'll spend the next two days attending the Cork Jazz Fest and exploring this fascinating region. Included excursions include the Old English Market and the town of Cobh. The Cobh Heritage Centre has fascinating exhibits on the Irish Famine and mass emigration from Ireland. Cobh was the final port of call of the Titanic before it sank on April 14, 1912 and the MS Lusitania also sank just off the coast. The Titanic Experience Cobh and the Lusitania Memorial are also worth a visit.
While in Cork we'll have the opportunity for an authentic farm lunch with Irish families. Our group will be dividing into smaller groups to meet with host families for an afternoon of delicious food and fun conversation with the locals.
Cork is also home to the famed Crawford Art Gallery. One of the best art galleries in Ireland, the Crawford has impressive collections of sculpture and painting. The Irish School is particularly well represented with works from John Butts (1728–65), including his beautiful 1755 panorama of Cork City, and Harry Clarke (1889–1931), a Dubliner who was not only one of the most celebrated illustrators of the early 20th century but also produced some extraordinary, early Deco-influenced stained glass. There's also a strong collection of works by female Irish artists from the mid-19th century onwards; check out the extraordinary abstract work of Mainie Jellet (1897–1944) and the Cubist painter Norah McGuinness (1901–80). The gallery also has a program of temporary exhibitions, and the excellent Crawford Gallery Café is a good spot for a light lunch. Sleep in Cork at the River Lee Hotel
Day 10 – North to Dublin via the Rock of Cashel and Kilkenny
After a hearty Irish breakfast we head north to the Rock of Cashel in County Tipperary. There we'll visit several historical sites including the Rock of Cashel. Legend associates the Rock of Cashel with St. Patrick, but the name comes from Caiseal, meaning "stone fort," and the hill was originally the residence of the kings of Munster. Excavations have revealed some evidence of burials and church buildings from the 9th or 10th century, but it was in the early 12th century that the Rock began to be developed into a major Christian center. The frescoes in Cormac's Chapel, which are the oldest Romanesque wall paintings in Ireland, were covered with whitewash during the Reformation and remained hidden until the 1980s!
After our visit we travel on to the place many consider to be the loveliest large town in Ireland: Kilkenny on the River Nore. Towering over the town is the 12th century stronghold of the Butler family, Kilkenny Castle. Enjoy lunch in Kilkenny and then we continue north to Dublin. Sleep in the heart of Dublin at the Morgan Hotel (B, L)
Day 11 – Explore the Heart of Dublin
A great city for walking, ramble through the city of Joyce's first and most accessible work, Dubliners. In addition we'll visit Oscar Wilde's Trinity College and see the ancient Book of Kells and the Jameson Whiskey Distillery. Sleep in the heart of Dublin at the Morgan Hotel (B, L)
Day 12 – Return home
Depart Dublin this morning. A complimentary airport transfer will depart your hotel at 7:00 AM. Return home with a lifetime of happy memories!
ABOUT YOUR KSDS HOST – GARY BECK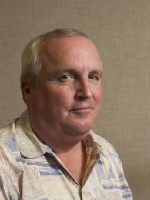 Gary Beck is a long-time broadcaster whose talents have taken him around the country. Gary has worked in various formats but his love of jazz and blues is evident when you hear him weekday mornings. This third-generation San Diegan began his long association with Jazz88 in October of 1974 and he has done shows off and on since that time. Gary is a big fan of soul-jazz, but also has a soft spot for eclectic singers like Zan Gardner and Rickie Lee Jones.
THE GUINNESS JAZZ FESTIVAL CORK
Ireland's biggest jazz event, the Guinness Jazz Festival in Cork kicks off at the end of October and this year promises to be one of the biggest ever.
The Cork Jazz Festival is celebrating in association with Guinness with around 1,000 musicians from over 30 countries playing at over 80 venues throughout the city, along with a host Fringe events, in a weekend to remember in Cork.
Around 40,000 music fans from around the world are expected in Cork for the Jazz Festival that feature some of the biggest names in jazz. Ella Fitzgerald, Dizzy Gillespie, Dave Brubeck, Cleo Laine and Chick Corea have headlined the Cork Jazz Festival in the past. This year more amazing jazz musicians will thrill the Cork audiences.
-Tour Itinerary Details Subject to Change-
KNOW BEFORE YOU GO
Concert and Events: If a planned concert or event is cancelled for any reason, another concert or event will be included in its place. This will not be cause for refund.
Hosted Journeys: If a host or special guest is unable to attend as planned, Earthbound Expeditions will do its utmost to find another host who has similar interests, talents and expertise. The inability of a host to participate in a tour is not grounds for a full or partial refund.
Reservations and Deposits: A per person deposit of $500 is needed to confirm your space on most journeys. We prefer payment to be made by check, but we also accept Visa, MasterCard or American Express. You can make your secure credit card deposit online, by phone or by mail. Deposits are refundable for 60 days from the date received or 90 days prior to departure, whichever comes first. A $75 dollar per person processing fee will be applied to all cancellations, regardless of when they are made. Once the deposit is processed, a deposit packet is sent with pertinent journey details.
Final Payment: You will be sent an invoice approximately 75 days prior to departure, which will include any currency price reductions or additions. A non-refundable final payment, payable by money order, check or credit card, is due 60 days before departure. It is the responsibility of each passenger to make a timely payment. A final packet of information will be sent approximately one month before departure. Pay online or mail checks to: Earthbound Expeditions PO Box 11305, Bainbridge Island, WA 98110, USA.
Cancellations Land: All cancellations must be made in writing and are effective upon receipt in our office. Deposits are fully refundable for 60 days from the processing date or 90 days prior to departure, whichever comes first. Deposits made 90 days prior to a trip departing are not refundable. A $75 per person processing fee applies to all cancellations.
No refunds are made for cancellations after the non-refundable deposit date. It is for this reason we strongly encourage the purchase of Travel Insurance at the same time you reserve your journey with us. Please refer to your specific journey details, especially private and hosted journeys, as policies may differ.
Health Matters: It is the responsibility of each guest to be aware of their physical abilities or limitations, and to be in sufficient good health to undertake the trip. To make the most of your journey and participate in the various planned group activities, you should be able to be on your feet and walk unassisted for three plus hours (often over uneven cobblestones or pathways) at a reasonably pace with frequent standing. If you have questions about the physical requirements for your journey, please email or call our travel office. If you find upon arriving on a trip that you have misjudged your fitness level you may find that you'll need to sit out some activities. Your guide we will assist you in making alternative plans when appropriate. Where your comfort or mobility concerns necessitate individual arrangements, you may incur small extra expenses (example: taxi fares).
Any preexisting physical, mental, or emotional disability that may require attention must be reported in writing prior to beginning the journey. Although it is not mandatory to participate in every planned and included group activity, not doing so isn't cause for a refund. For those desiring additional exercise, our trips allow free time to explore at your own pace. On boats, planes, ships and ferries, guests will need to be able to maneuver unassisted up and down gangways, stairs and in between decks. Smokers may smoke outside and downwind of the group.