Not only does your donation help keep Jazz thriving; it also helps keep you swinging with great benefits at every level of support. Here's what you get for each:
$35 Senior
Especially for the Jazz Generation, this allows you to support your favorite station and still get your two free tickets to Jazz Live! (please provide proof of age over 55).
$60 Basic
Perfect for the general Jazz populace, this level starts you off with two free tickets to any and all Jazz Live concerts as long as your membership is current. Just call and make reservations!
$10/month Toe Tapper
At $10/month, you can join the Rhythm Section as a Sustaining Member, and not have to worry about whether your membership is current. We'll just charge your designated card once per month until you tell us not to. You also get those Jazz Live tickets and a T-shirt in your size from small to 2X!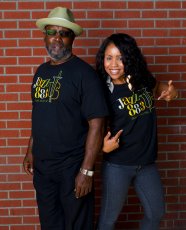 Cotton Club
This is the level for you if you love socializing with other Jazz Hounds. At $20/month you get all the previous benefits, you get to attend all annual Cotton Club events.
At $30/month at the Cotton Club Plus level, you get FOUR tickets to all Jazz Live Shows. At the Top Shelf level at $50/month, you get all that plus two very special exclusive events.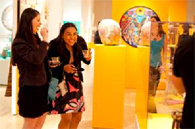 $100/month Leadership Circle
You get it all; Jazz Live, Membercard, Cotton Club, and special events and perks just for Leadership Circle Members. This is the wink-wink, nudge-nudge level.
PLUS! Depending on when you renew, you can check out the cool extras we have in stock! Tumblers, messenger bags, CDs, tote bags, and more— all offered during our semi-annual pledge drives! So listen in, and feel free to ask about special gifts all year long.