Jazz 88.3 Blog

HUGE list of New Jazz Things in the 2012-08-06 Adds To The Jazz 88 Music Library, including big names like the Brubeck Brothers, Randy Crawford and Joe Sample (with a "Street Life" redo), Dr. Lonnie Smith and Joey D doing their swingingly creative organ things, along with San Diegans (YEA!) with The New from Sue Palmer, Diane Moser, and 7/30/12 TNJT guest Red Fox Tails...along with LOTS MORE NEW! And Marcus Rosario will be sitting in on The New Jazz Thing to spin it all (or as much as can be squeeeeezed into 2 hours), Monday, August 6, 2012, 6-8 PM PT!

Here's what we get into on The New Jazz Thing with Vince Outlaw (http://Jazz88.org/thenewjazzthing), Monday, July 30, 2012, 6-8 PM PT...

Adding some New discs this week from some Old hands in the Jazz scene, including John Abercrombie, Marcus Miller, and Avery Sharpe, a double disc from trumpet searcher Christian Scott, the second New Brian Bromberg disc in 2 months, and lots more (complete list after the split)! Check out the debut of the New and more on The New Jazz Thing with Vince Outlaw, Monday, July 30, 2012, 6-8 PM PT!




Here's a taste of the "In The Spirit of Jobim" disc from bassist Brian Bromberg..

Wide variety of ensembles this week in the adds to the New section of the Jazz 88 Music Library, including sax/piano duet (Clatworthy/Coleman), clarinet/piano duet (Daniel McBreaty), Jazz Harp, groovy contemporary electric Jazz guitar, solo piano, Latin Jazz from an All-Star band (Rodriquez, Woodard, Matos), and much MORE! Tune in to hear it debuted on
The New Jazz Thing with Vince Outlaw
, Monday, July 23, 2012 6-8 PM PT. Full list after the split...

Vocalist
Sara Gazarek
chats LIVE about her new 2012 release "Blossom and Bee", her July 26, 2012 performance at Anthology SD, and more on
The New Jazz Thing with Vince Outlaw
, Monday, July 23, 2012, 6-8 PM PT! Just to tempt you...hehe...Dan Bilawsky in AllAboutJazz.com says:
"While it's a bit clichéd to say that a collection of songs can make you fall in love with a singer, the shoe fits here. Gazarek balances fancy free notions, effervescence, carefree whims, fragile emotions, precocious pondering and humor in her work, making this a highly attractive outing as a whole."
Not bad ;)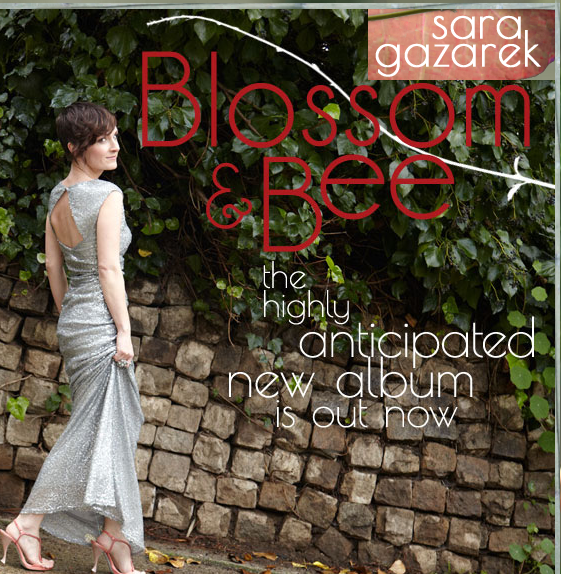 Among all the great New Jazz Music we'll be debuting on The New Jazz Thing, Monday, July 16, 2012, Jazz guitarist and vocalist John Pizzarelli will be chatting with us in Hour 2 of The New about is New release "Double Exposure" and a July 22, 2012 appearance at the Grand Del Mar. We'll also take a look at the Jazzweek.com Jazz Charts, the Hot Hits on the Jazz 88 Speakeasy, and More! Details after the split...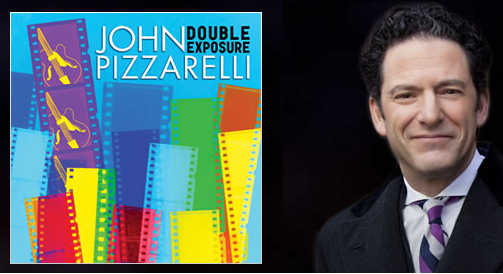 Forget When The New Jazz Thing is? Shame on you!! Did you hear something on TNJT and want to get back to it? THANK YOU! I maintain a calendar of all TNJT shows to give yourself a reminder each week AND and an easy link to each week's blog post with the TNJT Playlist Archive, New Jazz 88 Library adds...with reviews, quotes, and links, Top 10 Countdown, Jazz News and More!

Continue reading for the up-to-date calendar and your chance to comment, make a quest request, post to Facebook...
Info and Links to Previous Show Blog Posts: Scroll back the calendar and Find Earlier Events. Or visit the TNJT Blog @Jazz88.

Among the New being added this week to the Jazz 88 music library is the latest from Javon Jackson and Tom Harrell, solo piano works from Jessica Williams and Larry Willis, reaching pianist Orrin Evans, several new vocal albums, and a ton of fresh, exciting Jazz music (check out the whole list after the jump)! Get your first listen on The New Jazz Thing with Vince Outlaw, Monday, July 16, 2012 6-8 PM PT!




Here's a quick taste of Orrin Evans new disc "Flip The Script"...

Mark Winkler chats with Vince Outlaw before his performance at Jazz Live San Diego on Jazz 88.3 KSDS San Diego Tuesday, July 10, 2012. You can also hear the audio version of this on the
Jazz 88 Jazz Live
show page.

Tonight on the show....
2012-07-09 Adds To The Jazz 88 Music Library:

The new adds this week into the Jazz 88 Music Library include a couple of tribute bands (Ellington Legacy, Spectrum Road tribute to Tony Williams), guitars (Dave Styker with Kevin Mahogany, Grant Geissman, local San Diego slinger Nate Jarrell's newest...busy dude!), Latin Jazz (Miguel Zenon's latest), and lots more!

Marcus Rosario, Jazz88 Social Media Director and World Music DJ: He hits and will blog the Latin Alternative Music Conference in NYC this weekend and gives us a preview! He'll be blogging on the JAzz 88 Blog at http://Jazz88.org/blog (among other places)...Subscribe / Like / Follow!!!!

Jazz Live with Mark Winkler TOMORROW NIGHT!

Jazz Week Jazz Chart Top 10: Played Al Jarreau AND Eric Reed from the Top 10 tonight





Student Delivered Sound
Listen Live
Support Jazz 88.3
while you shop at
Pat Launer's Center Stage