August, 2013

There's a bit of a bug that we are working on for the Internet Explorer Browser for the Jazz 88 site. You may notice that the drop down menus are not working properly. We need a little more time to work it all out but in the meantime you can help things move along a bit better by adjusting your settings. If you are on IE 10 please look at this diagram. Please find that item on your browser and click it. The browser should refresh and then the menu items should work as they are supposed to.

Brasil that isn't (twice, "Different Directions), lots of '&' collaborations (Brasil & Mauricio, Hyman & Peplowski, Lake & Big Horns, Ohya & Family) , New from Jazz Live alum Lorraine Feather ("Attachments") and Jazz Master Holland ("Prism"), Big Band, Straight Ahead, Progressive, and MORE...It's All About The New in the 2013-8-26 Adds To The Jazz 88 Music Library!
Hear them ALL debut on The New Jazz Thing @Jazz88 with Vince Outlaw, Monday 6-8PM PT August 26, 2013
!
The full list of the New is after the split, but since ya got ta have video (or some sort of visually interactive embed) to be NEW...
here's what Derrick Hodge says about his New "Live Today"
...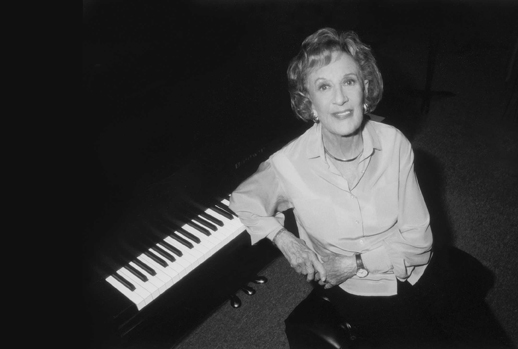 Jazz 88.3 has a heavy heart for losing another icon in jazz this past week - pianist Marion McPartland. NPR noted her for her individualistic voice in her compositions and the New York Times highlighted her formidable success as a jazz musician in late 1940s and 1950s as a woman, additionally also as a spokeswoman for the music. NPR honors her with some of her compositions, as featured in her longtime radio show on public radio, Marian McPartland's Piano Jazz.




On The New Jazz Thing @Jazz88 with Vince Outlaw, Monday, August 19, 2013 6 to 8 PM PT...

Video from Behind The Mic, What's New @Jazz88, Top 10 Countdown, Audio, Other Links...All After The Split...ENJOY!

Sacha Boutros

, a San Diego vocalist who also hangs in New York and Hawaii, has a new disc "NY After Dark" out, so we'll be chatting with her LIVE in-studio about that, what's inspiring her these days, and more on The New Jazz Thing @Jazz88 with Vince Outlaw, Monday 6-8 PM PT, August 19, 2013 (Sacha will be with us in Hour 2 of The New).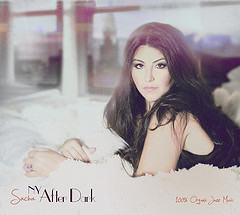 Click +1 if you like this song
City College Student Radio
KSDS HD2
Listen Live
Pat Launer's Center Stage
Click on the +1 button
if you like this page