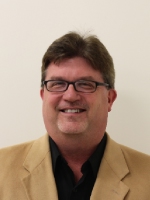 KSDS-FM, Jazz88 Jazz88.org– Jazz Week's Station of the Year (2015) - is pleased to announce the appointment of Ken Poston, as General Manager of the station effective July 1, 2015.
Ken is well known in the jazz scene on the West Coast. Ken comes to Jazz88 from the
Los Angeles Jazz Institute
, one of the foremost jazz organizations in the world, where he was the
Founder & Director
for the past 15 years.
Ken has spent his entire career in jazz-related positions. In addition to the LA Jazz Institute, Ken was a professor of jazz for CSU Long Beach music department.
In 1987 Ken relocated to Los Angeles and joined the nationally recognized KLON (now KKJZ.) During his 12 years at KLON, he produced well over 100 concerts and festivals including the Long Beach Blues Festival.
Ken is recognized as one of the foremost concert producers presenting jazz today. He has also served as the Director of the Sarasota Jazz Festival and is known for producing numerous events throughout the United States & Europe.
Ken has years of on-air experience as a host which included hosting the popular "Portraits in Jazz" Program which became an institution on the Los Angeles radio dial.
Ken is also recognized as a jazz historian and an authority on the history of jazz on the West Coast. Over the years Ken has amassed a huge collection of jazz recordings and related memorabilia.
Ken began his career as an archivist in the Richard Wright Jazz Library at the University of Kansas and also served as Jazz Program Director for KJHK radio
The entire staff at Jazz88 looks forward to Ken's leadership in keeping the great tradition of Jazz88 alive and growing to new levels.
In a recent letter to all employees in announcing Ken's arrival,
Dr. Anthony E. Beebe
, President & CEO of
San Diego City College
stated
"…we are very fortunate to have Kenneth Poston as our new KSDS Station Manager."
This press release is available for download in PDF format.
Ken is available for media interviews and can be reached through the Jazz 88 Administrative offices by phone 619-388-3037 and email at kenp@jazz88.org.