San Diego's Jazz88.3 On-Air Staff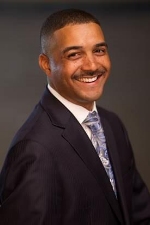 Dr. Ricky Shabazz, President of San Diego City College.

more about Dr. Ricky Shabazz...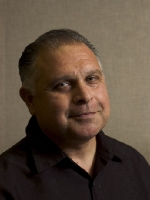 David Barron says being the host of The Jazz Message and it is a dream come true. He loves the sound of soul jazz. David loves a good live jazz show, and helping friends figure out what to BBQ.

more about David Barron...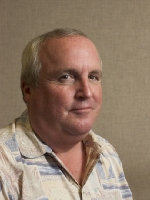 He is a long-time broadcaster whose talents have taken him around the country. Gary Beck has worked in various formats but his love of jazz and blues is evident when you hear him weekday mornings. This third-generation San Diegan began his long association with Jazz88 in October of 1974 and he has done shows off and on since that time. Gary is a big fan of soul-jazz, but also has a soft spot for eclectic singers like Zan Gardner and Rickie Lee Jones. You can also visit him on his Facebook page.

more about Gary Beck...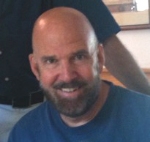 Ken Borgers been a presence on southern California radio (KRNO, KNAC, KCLU, etc.) since his college days at KUSC in the late 1960s. From 2005 to 2009, he was the afternoon news anchor on KCRW-FM in Santa Monica. Borgers was the architect of the jazz format at KLON (now KKJZ) in Long Beach/Los Angeles, and served as its program director for 23 years. Ken has taught radio/television courses at LBUSD, Loyola Marymount University, and currently at Long Beach City College, where he has been an adjunct professor for 38 years. Ken is our Membership Director and hosts a straight-ahead jazz show entitled, "Straight Ahead" that airs on Saturdays (10am-2pm).

more about Ken Borgers...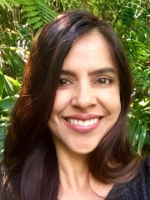 Marielena Castellanos has a passion for storytelling, she enjoys tracking news updates and creating relevant and informative morning news broadcasts to help listeners begin their day. In 2015, she was awarded the Gloria Penner Political Fellowship at KPBS in San Diego, assisting in coverage of politics and policy for KPBS Evening Edition and KPBS Roundtable. She holds two degrees from UC Berkeley, and developed her journalism skills at San Diego City College. You can hear her newscasts every weekday morning on KSDS at 7am and 8am.

more about Marielena Castellanos...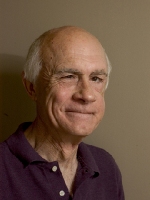 Leo has a long association with music, beginning with Mrs. Stevenson's 5th grade class when he picked up a trombone. Three years later, he found himself on the Warner Brothers back lot as an extra in the band of the Oscar-nominated motion picture The Music Man. While in the 9th grade, his jazz education was amped up dramatically, due to his devotion to KBCA, 105.1 FM, an LA-based 24-hour jazz station with the hippest jocks on the planet. Following undergraduate work in Economics at UCSB and post-graduate work in Business Administration at San Diego State, Leo began to focus on his passions, specifically by launching a near 15-year career as a thoroughbred writer, and concurrent with that, hosting a show on Jazz 88, starting in March of 1986. These days, along with his hard bop-driven No Room For Squares, heard on Sundays from 3 pm to 6 pm, he serves as a tutor in City College's English Center, the most fun he's had since his short-lived days as a department store Santa Claus in the mid-70s.

more about Leo Cates...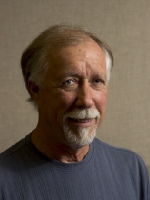 Jeff Dalrymple may be a renaissance man, or maybe just can't decide what he wants to be when he grows up! Jeff had a many-decade career playing percussion in the San Diego Symphony Orchestra, owns a stained glass studio and of course is also in the radio business. In addition to his 20-plus years on the air at Jazz 88.3, he also posted 15 years as a San Diego traffic reporter. Musically, Jeff is now trying to get his jazz drumming chops up to snuff and planning to travel the world for the next decade or so.
more about Jeff Dalrymple...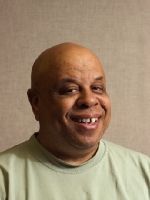 Ron Dhanifu has a gift for hearing what's in the music, so you always get a captivating show. His favorite artist is Miles Davis, but his favorite instrument is the alto sax. He started working for KSDS in 1977 and has lived in San Diego for 30+ years.

more about Ron Dhanifu...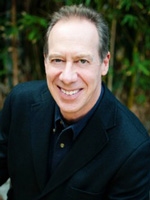 A trusted broadcast professional for more than 30 years, Emmy-winning Dave Drexler is one of San Diego's best-known voice-over talents, on-camera presenters and media writer/producers. Dave is the Director of Drexler Media, a professor at San Diego City College and Palomar College, and is the Producer/Director of our Jazz Live Series. When not immersed in some sort of audio, Dave enjoys world travel and he is the host of 'Inside Art', heard every Sunday morning at 9:30 on KSDS.

more about Dave Drexler...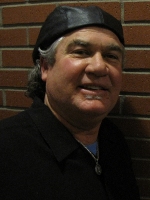 He loves to surf and is a true-blue Chargers fan. He's also a drummer whose dad is a musician, so jazz is in his blood. Barry Farrar Jr. is a native San Diegan that keeps one foot in the blues with his band Blue Rockit and another in jazz with the Jazz88 All-Stars. His musical tastes run from Miles Davis and Elvin Jones to Jimi Hendrix and Santana.

more about Barry Farrar Jr....

Since joining KSDS-FM as a DJ in 2009, Chad Fox has worked on our Development team, Music department, and currently is our Operations Director and Asst. Program Director. He was drawn to Jazz 88.3 by his long-standing passion for Free Jazz, Avant-Garde, and Experimental/Creative music. A native of Lancaster, Ohio, Chad loves playing Kendama, collecting music, and frequently spends his free time hanging out in record shops, researching new music, and unwinding with tunes from his vinyl collection. Check out his weekly show Loosely Knit every Sunday, 6-9pm. Follow Chad Fox on Twitter or on his Facebook program page Facebook profile.
more about Chad Fox...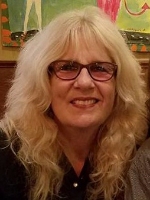 Janine Harty joined the Jazz 88.3 on-air team in 1988. Since then she's made sure the spotlight stays on women in Jazz and she is a big fan of the blues and great vocal work. Her show, Blues and the Gospel Truth, can be heard every Sunday morning from 630-930am.

more about Janine Harty...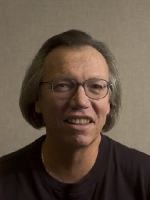 Joe Kocherhans started his DJ career as a City College student in 1972. He worked at KFSD (classical) for 5 years. He can currently be heard Monday through Friday mornings (6am-10am). At 9am, he features 'Portrait in Jazz.' Joe is our Music Director and is, quite literally, The Voice of Jazz 88.3.

more about Joe Kocherhans...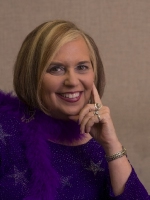 Our resident theater critic grew up in New York, gorging on theater, her lifelong passion. She takes "Center Stage" at KSDS-FM, to present her theater reviews, every Friday morning at 9 (with an encore on Saturdays at 10am). Dubbed the "Diva of Drama," Pat sees more than 200 local productions a year, and has been the voice of San Diego theater for many years. When not behind the mic, she writes about theater and the arts for TimesofSanDiego.com, Performances Magazine and the San Diego Jewish Journal. Pat's archived reviews, going back to 1990, can be accessed on Pat's Website.


more about Pat Launer...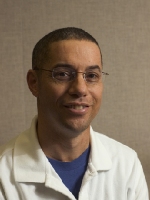 Tony McGee started his jazz radio career on Super Bowl Sunday, 1979. He remembers watching the game and having to leave in the third quarter to get his first show ready. Now a regular Sunday morning tradition, Tony's appreciation of the art of jazz influences his musical choices. Check out his choices every Tuesday night at 10pm.

more about Tony McGee...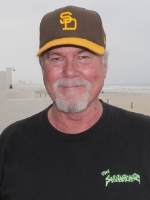 Jim McInnes has been a successful commercial radio broadcaster since 1970 becoming a radio household name during his 29-year stint on (then-San Diego rock radio powerhouse) 101.5 KGB-FM. Growing up near Chicago it's no wonder that Jim digs the sounds of Howlin' Wolf, Muddy Waters, Buddy Guy and Paul Butterfield. He is now the host of Every Shade of Blue, heard now on Saturday nights (9-12m). When he's not on the air, he jams with his various bands and dreams of going to Ireland with his wife Sandi.


more about Jim McInnes...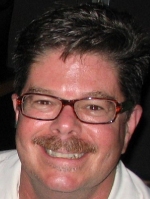 Drew Miller is a native San Diegan with a heart for The Big Easy. He's our resident New Orleans music expert, and that's saying something: Drew is also a professional event DJ, so he literally knows tens of thousands of songs! Jazz 88.3 benefits from that kind of knowledge. When not spinning for parties or the airwaves, Drew tries to keep up with his wife and two kids.

more about Drew Miller...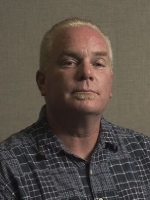 Miff Mole says don't get hung up before the end. He also says dig when it's really important. Either Chris Johnson or Bruce Lee said "be like water" and Miff Mole digs that. If born in another era, Miff Mole would have been a scientist discovering a new sound. If he could do whatever he wanted, Miff Mole would sit quietly. It would look a lot like napping.


more about Miff Mole...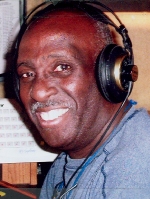 Larry Murry has been on the air at Jazz 88.3 since 1991. He is the voice of Overnight Jazz and his personal love of the music has a strong influence on his expert programming skills. In addition to being a radio guy, Larry is an accomplished photographer.

more about Larry Murry...
Ric loves jazz because of its versatility. It can, he says, relax me, recharge me, or just cause me to think. He's New York City born and still dreams of meeting Queens native Tony Bennett. Ric not only admires artistic style in artists such as Bennett or Dave Brubeck, but also admires them as people. His main interests beside jazz and radio are his wife and two sons, as well as other family and friends. Say hi to Ric on his Facebook profile and be sure to check out his show, Ric's Jazz Cafe, every Saturday from 2-5pm.

more about Ric ...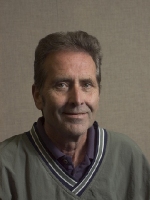 Raymond O'Donnell has one foot in the present and one foot firmly planted in the past sounds of rock, blues, and boogie. But, not only does Raymond dig the jukebox sounds of decades gone by on his show Saturday Night Fish Fry, every Saturday Night from 6-9pm.

more about Raymond O'Donnell...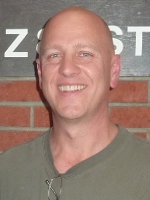 Yes, that's his real name. Vince Outlaw sums up all the station events and happenings in our social media platforms as he is our Social Media Marketing Manager. A lifelong San Diegan and graduate of Point Loma Nazarene University, Vince loves hanging with his wife and kids, catching live jazz (especially Jazz Live), and documenting the whole jazz experience! Follow him on Twitter!




more about Vince Outlaw...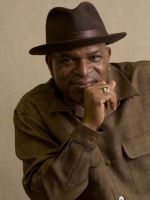 John is known for his smooth style and taste in music. He was born and raised in Nashville, Tennessee. After receiving his High School Diploma, John was off to fulfill his dream of serving his country. John retired in 1998 after an adventurous and stellar 30 year career in the U.S. Navy. He also earned his Associates of Science Degree in Broadcast Communications, Radio and Television right here at San Diego City College in 2002. John can be heard every weekday night (Cool Struttin'-7-10pm) and his company, Golden Voice Productions, offers a variety of Mobile DJ services.
more about John Phillips...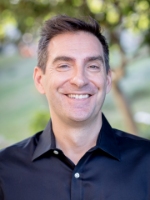 It all started with The Beatles for Mike Rovatsos. And after all these years not much has changed. Mike is our Production Director and started working in radio when he was just out of high school on Long Island, NY. After a decade of working for various major media corporations in NYC, Mike felt compelled to leave it all, head out west and do what he loves the most; producing and making great radio with the help of all the wonderful talent at KSDS-FM. And for that he is very grateful. He is also an accomplished musician/producer.

more about Mike Rovatsos...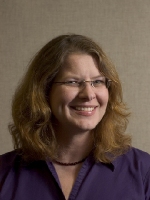 As a child she learned jazz songs from her mom, as well as seeing Dizzy Gillespie and Buddy Rich on The Muppet Show. Claudia picks the guitar and tenor saxophone as her favorite instruments, and says picking a favorite musician depends on mood and circumstance.

more about Claudia Russell...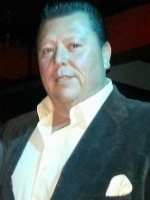 Chris Springer, better known as 'C-Love', loves Latin jazz and the energy it brings through improvisation and percussion rhythms. His favorite artists include Mario Bauza and Cal Tjader. His favorite jazz instruments are the timbales, the Fender Rhodes and the flute. Chris started working for KSDS in 2000. Soon after, he started playing the Salsa hour in 2003 which evolved into Latin Grooves on Friday nights, 7-11pm.

more about Chris Springer...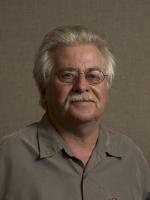 Originally from the Boston area, Norm grew up listening to great jazz, an appreciation he carries to this day. He believes the beauty of the music is its diversity, the variety of grooves and textures you can get from different artists and different eras. In addition to his love of jazz, he has a very close family and finds their company his greatest joy in life. For those curious about the nickname, it's not a reference to a certain alto sax player, but rather is a play on his last name, as well as a nod to his being a longtime Celtics fan, and that he actually did rehab work with birds of prey! His show airs every Friday night at 11pm (Jazz After Hours).
more about Norm ''Birdman'' Swanberg...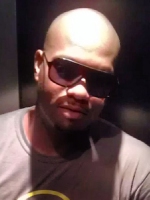 Justin "JayWat" Watson interned at KSDS as a San Diego City College student in 2010 and graduated a year later with a Communications degree in Radio and Television. He currently can be heard Monday from 12mid to 2am. Say hi to him on his Facebook profile.

more about Justin Watson...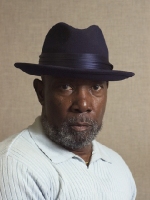 J.Otis Williams started at Jazz 88 in 2000 and now guides you late-night on Fridays starting at 12 Midnight, Saturday mornings at 2am, and has a smokin' Blues show on Sunday morning (12am-5). If you've heard his show(s) you know he's deep into the music, and yes, he's always that energetic. J. Otis is a huge fan of Miles Davis. His favorite instrument is the bass. Besides music, J. Otis enjoys good times with family and friends.

more about J. Otis Williams...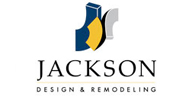 Support Jazz 88.3
while you shop at
Pat Launer's Center Stage