Map of Jazz 88.3 Studio and Offices
"America's Finest Jazz & Blues from America's Finest City"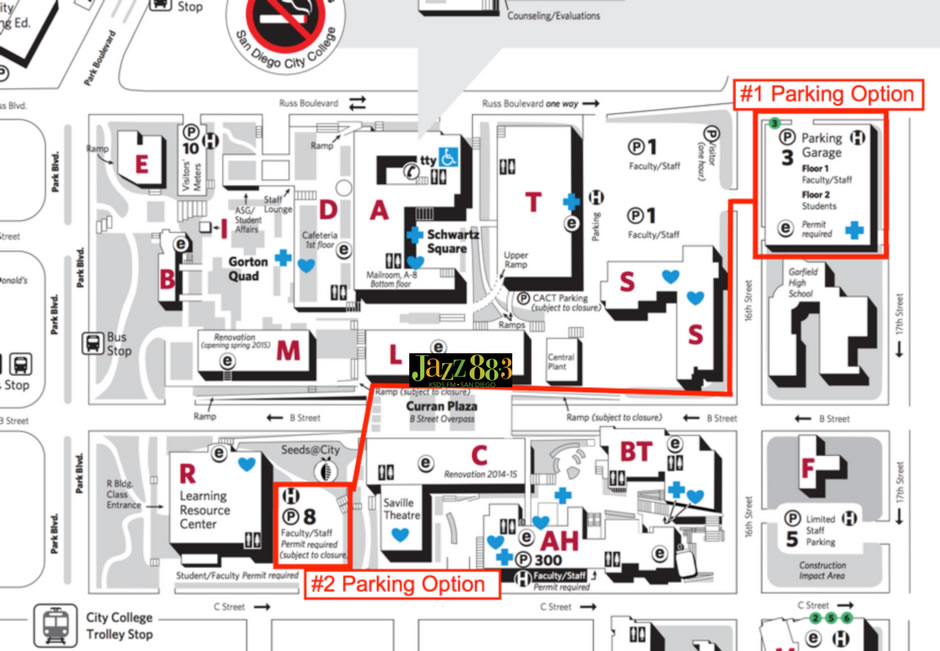 Here's the link to the full map of the entire San Diego City College campus in PDF format. The KSDS Studios are located in the L Building on the first floor (114 and 115).
NOTE: There is an elevator just to the right (kitty-corner) of the stairs.
Please click and print whichever parking pass you need for your volunteering shift. Week 1 is any date between March 20 and March 24. Week 2 is any date between March 27 and March 31. You do NOT need a permit for any weekend shift (Sat/Sun).
Week 1
Week 2