San Diego Jazz Artists are hard at work creating new releases for 2016 and beyond! The San Diego Jazz Journalism community is on the case, writing reviews and getting interviews. #SDJazz fans are talking about it on Blogs and Social Media sites like SoundDiego and hearing the music and voices on shows like Jazz 88.3's Jazz Live San Diego, Afternoon Jazz, with more shows and interviews on-demand in the Jazz 88 Speakeasy!
One of the esteemed Jazz Journalists in San Diego, Robert Bush, has promised more reviews of new work from artists like "... Ian Tordella, Rob Thorsen, Danny Green, Butch Lacy +Mark Dresser, Peter Kuhn, Nathan Hubbard just off the top of my head", so looking forward to that! The San Diego Union Tribune, San Diego Troubador, SD Free Press, and more are publishing all the time!
Lori Bell's "Brooklyn Dreaming" gets us started...more to come, we promise!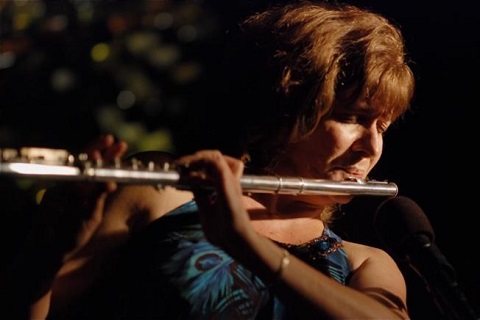 READ THE ENTIRE ARTICLE for reviews, interviews, and comments...
Lori Bell "Brooklyn Dreaming"
Robert Bush in SoundDiego review of San Diego Jazz Fluist, Educator, Presenter Lori Bell latest release "Brooklyn Dreamin" titled "Lori Bell Dreams of Brooklyn -
Bell's latest disc defines a sterling career":



""Brooklyn Dreaming" serves as a calling card for those unaware of Bell's considerable prowess on the instrument, and it's a career defining moment for the longtime San Diego musical treasure."



SoundDiego's Facebook Post should have some good back and forth on the release and how new music helps the San Diego scene...or something like that...let's chat amongst ourselves!
Lori chatted about her career and collaborator Mike Garson during an interview at Jazz 88 studios before their November 12, 2013 performance at Jazz Live San Diego...
Looking forward to more new Jazz music from San Diego Artists and their collaborators in 2016...we'll be ON IT!