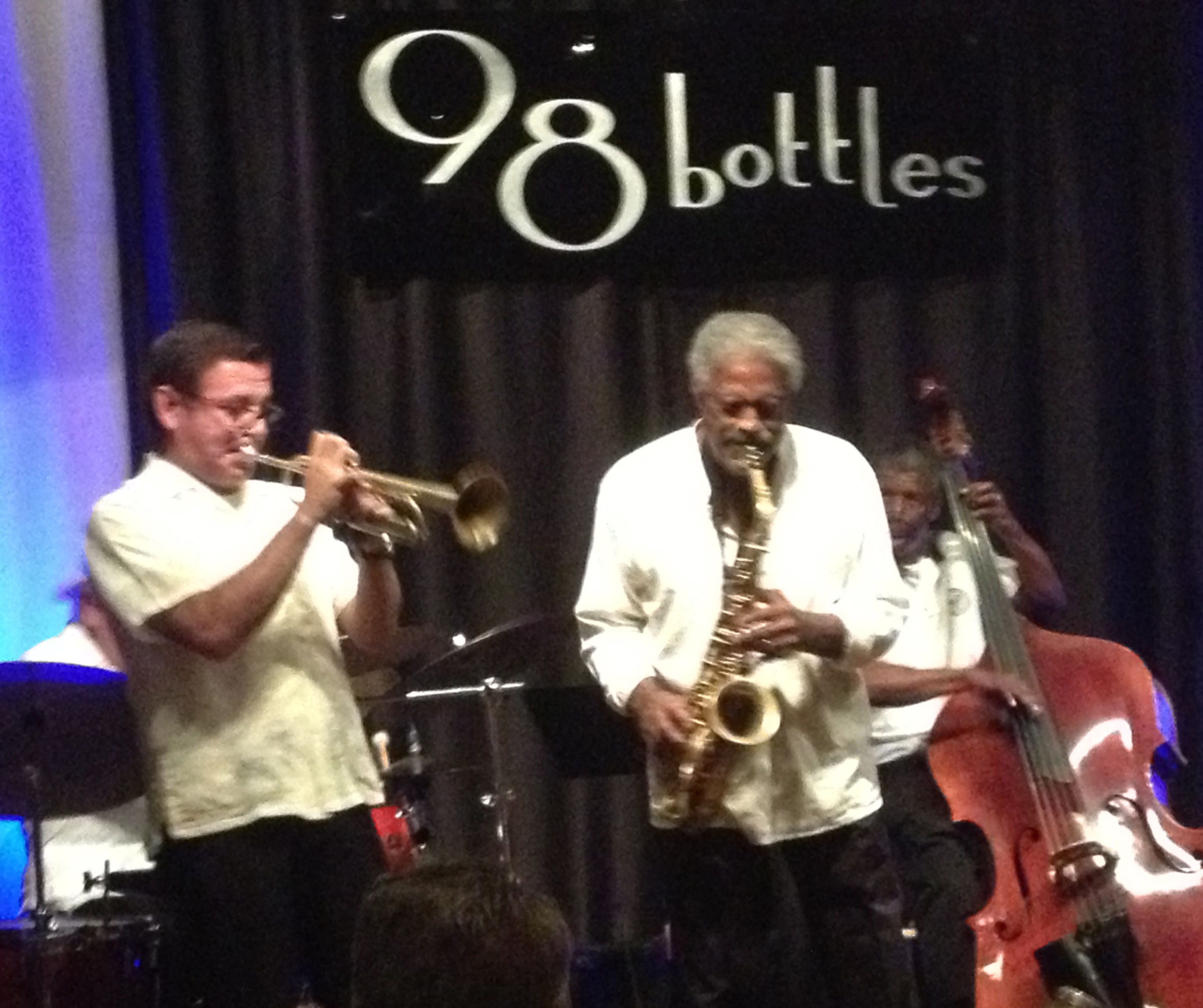 The duo of Gilbert Castellanos and Charles McPherson was electrifying, with Carlos Vasquez on percussion, Marshall Hawkins on bass and Mikan Zlatkovich on the keyboard.
I attended the celebration for Gary Lefebvre at 98 Bottles on Sunday and quite a celebration it was! The room was packed, the music outstanding and the crowd was immensely responsive as the parade of musicians lit it up with fabulous Jazz. The house was littered with wonderful musicians and it was truly a fitting celebration of their brother, Gary, and his meaningful and significant career. It also served to remind one and all about what a rich Jazz community we have in San Diego. From young, newly emerging players to long-time, established veterans, we have them all and so many of them showed up to salute Gary that I was reminded of what a "small" town we have, in so many important ways. Human connection is such a vital part of who we are and great music serves as a vehicle to express that connection and unite us in our commonality as humans.
Jazz 88.3 is proud to be a contributing partner in this community as well as standing first in line to present these musicians to the local, national and world-wide audiences.