San Diego's Jazz 88.3

Join Chris Springer THIS FRIDAY at Havana Grill for a live broadcast of Latin Grooves. There will be special Fall Membership giveaways, Cuban food, drink specials, music and dancing. Join members of the Jazz88 staff and be part of the program. The Havana Grill is located at 5450 Clairemont Mesa Blvd. just west of the 805 freeway. LISTEN LIVE LINK HERE...

Ira B. Liss' Big Band Jazz Machine will perform at the Handlery Hotel's Terrace Garden Sunday, September 24th at 5PM. The hotel is located at 950 Hotel Circle North. Tickets for this all-ages show are $15 and can only be purchased here. Parking is $5 per car. See you there!

Did you know that SD City College has it's own student-run radio station and stream? It does! SDS Radio enables students to have their own radio show. You can access the SDS stream on your mobile device via the Jazz 88 App. Learn more about this great and unique opportunity by taking RTVF 131. To access the Radio and TV department at City College click here.

Jazz 88.3
is proud to support the
36th annual Adams Avenue Street Fair
, happening
Saturday
,
September 30th from 10am-10pm
and
Sunday, October 1st, from 10am-6pm
in the heart of
Normal Heights
! The festival will feature 80 musical acts on six stages -- and to top it off, Jazz 88.3 will be broadcasting live during Southern California's largest free two-day music festival! The event also features beer gardens and beer tastings, giant carnival rides, festival foods, 300 arts and crafts booths and much more! For more information, click
here
! We hope to see you there! BROADCAST / HOST APPEARANCE SCHEDULE / MAP...

Jazz 88.3 is proud to support San Diego Theatres, as they present Al Di Meola, TONIGHT at 8PM at Balboa Theatre, located in the heart of downtown. A bona fide guitar hero, perennial poll-winner, and prolific composer, he has amassed over 20 albums as a leader while collaborating with some of the very best Jazz musicians to date. This is undeniably one show you simply won't want to miss! To purchase tickets, click here!

Dr. Ricky Shabazz, President of San Diego City College, addresses the community from the campus of San Diego City College, the flagship institution of the San Diego Community College District. His radio address, City College Update, airs monthly on the first Monday of every month (barring any holidays). The next recorded update will be on Monday, August 6th at 10am. To listen to past addresses please CLICK HERE on the 'City College Update' Page.

Jazz 88.3
Night
at
Petco Park
! When you purchase tickets to see our
San Diego Padres
battle it out against the
St. Louis Cardinals
, Thursday,
September 7th
at
6:10PM,
you'll be supporting your favorite Jazz and Blues radio station, as
$5 per ticket goes directly to Jazz 88.3
. Come enjoy the game at beautiful Petco Park and sit with some of your favorite Jazz 88.3 hosts and staff in some of the best seats at the park!
Seats are limited and are selling fast
! To purchase tickets now, click
HERE
! *
Last day to purchase tickets is TODAY
.

You won't want to miss one of summer's biggest street fairs--the
Imperial Avenue Street Festival
, happening
Saturday
,
August 26th
! The festival blends art and soul in one of San Diego's most historic and unique neighborhoods. The festival celebrates the rich history, arts, and culture of the Greater Logan Heights community. From its rich African-American roots to the strong Latino influence that exists today. The festival grooves to the sounds of live music from multiple stages. Browse the offerings of 4 blocks of local artists, crafts and enjoy gourmet food and beverages.
The Festival is held on Imperial Avenue between 28th & 30th and between "L" Street & Commercial Avenue
. The Imperial Avenue Street Festival, one of the oldest streets in San Diego, boasting a mix of businesses, restaurants, shops and local entrepreneurs. It continues to echo the music of its birth, transcending boundaries, embracing diversity, and celebrating personal style. The Imperial Avenue Street Festival is proudly hosted by
BAME Community Development Corporation
(
BAME CDC
)--a non-profit organization whose mission is to strengthening residents and businesses in Greater Logan Heights neighborhoods through community empowerment, education, economic growth, and housing development. Click
here
for more information!

For the first time in San Diego, award-winning trumpeter and composer David Buchbinder teams up with his crew of top jazz and world musicians, in partnership with
Havana Grill
, to present: "
Odessa/Havana: The Cuban-Klezmer Connection
" happening
Wednesday
,
August 23rd
at
7:30PM
at the
Garfield Theatre in University City
! For the first time in San Diego, trumpeter, composer and cultural innovator David Buchbinder teams up with Grammy-nominated Cuban piano master, Hilario Durán, and an 8-piece global ensemble of jazz greats to present an exhilarating project of musical discovery. This brilliant blend of two cultures will thrill fans of Latin, jazz and Jewish music alike. Get ready for a truly unique night of jazz-fusion! To purchase tickets, click
here
! (
Use the discount code
:
FAN18)
.

House of Blues' World-Famous Gospel Brunch returns, Sunday, August 20th! It's your chance to experience local talent performing both traditional and contemporary Gospel songs. Before and during the show treat yourself to an amazing all-you-can-eat buffet featuring breakfast favorites plus tender carving stations, southern specialties and mouth-watering desserts. Don't miss their signature chicken and waffles! And if you're in the mood, you just might end up on stage waving a napkin and dancing off some of that delicious cuisine! This is a great event for large parties and for the entire family. Discounts available for groups of 15 or more! To purchase tickets, click here!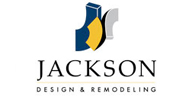 Support Jazz 88.3
while you shop at
Pat Launer's Center Stage