Among all the great New Jazz Music we'll be debuting on The New Jazz Thing, Monday, July 16, 2012, Jazz guitarist and vocalist John Pizzarelli will be chatting with us in Hour 2 of The New about is New release "Double Exposure" and a July 22, 2012 appearance at the Grand Del Mar. We'll also take a look at the Jazzweek.com Jazz Charts, the Hot Hits on the Jazz 88 Speakeasy, and More! Details after the split...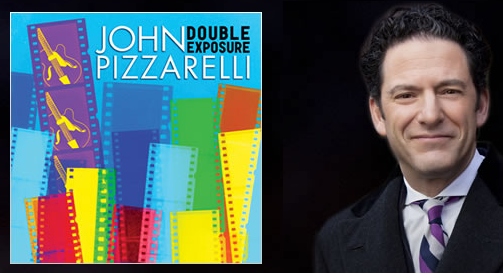 Forget When The New Jazz Thing is? Shame on you!! Did you hear something on TNJT and want to get back to it? THANK YOU! I maintain a calendar of all TNJT shows to give yourself a reminder each week AND and an easy link to each week's blog post with the TNJT Playlist Archive, New Jazz 88 Library adds...with reviews, quotes, and links, Top 10 Countdown, Jazz News and More!

Continue reading for the up-to-date calendar and your chance to comment, make a quest request, post to Facebook...
Info and Links to Previous Show Blog Posts: Scroll back the calendar and Find Earlier Events. Or visit the TNJT Blog @Jazz88.