People often refer to Jazz 88.3 as a "radio station." Forty years ago, when we started playing Jazz and Blues, that was a perfect description of the services we provided to the community. Today, however, we are much more than an entertainment-service-formerly-known-as-a-radio-station.

Sure, we present endlessly varied, interesting music al statements of time, space and being, seen through the lens of the American experience to San Diego and Southern California via our traditional terrestrial broadcast. But we also offer the same insight to listeners across the country and around the world via our online stream, and our mobile apps. And it doesn't stop there. (I know I'm preaching to the choir, but there's a reason for this.)

We present 14 live concerts in the acoustically perfect Lyman Saville Theatre at San Diego City College. We host eleven Happy Hours a year where people gather to enjoy one another's company accompanied by terrific local artists' performances, as well as roof-top gatherings during the summer at the Westgate, and other incidental events around the county.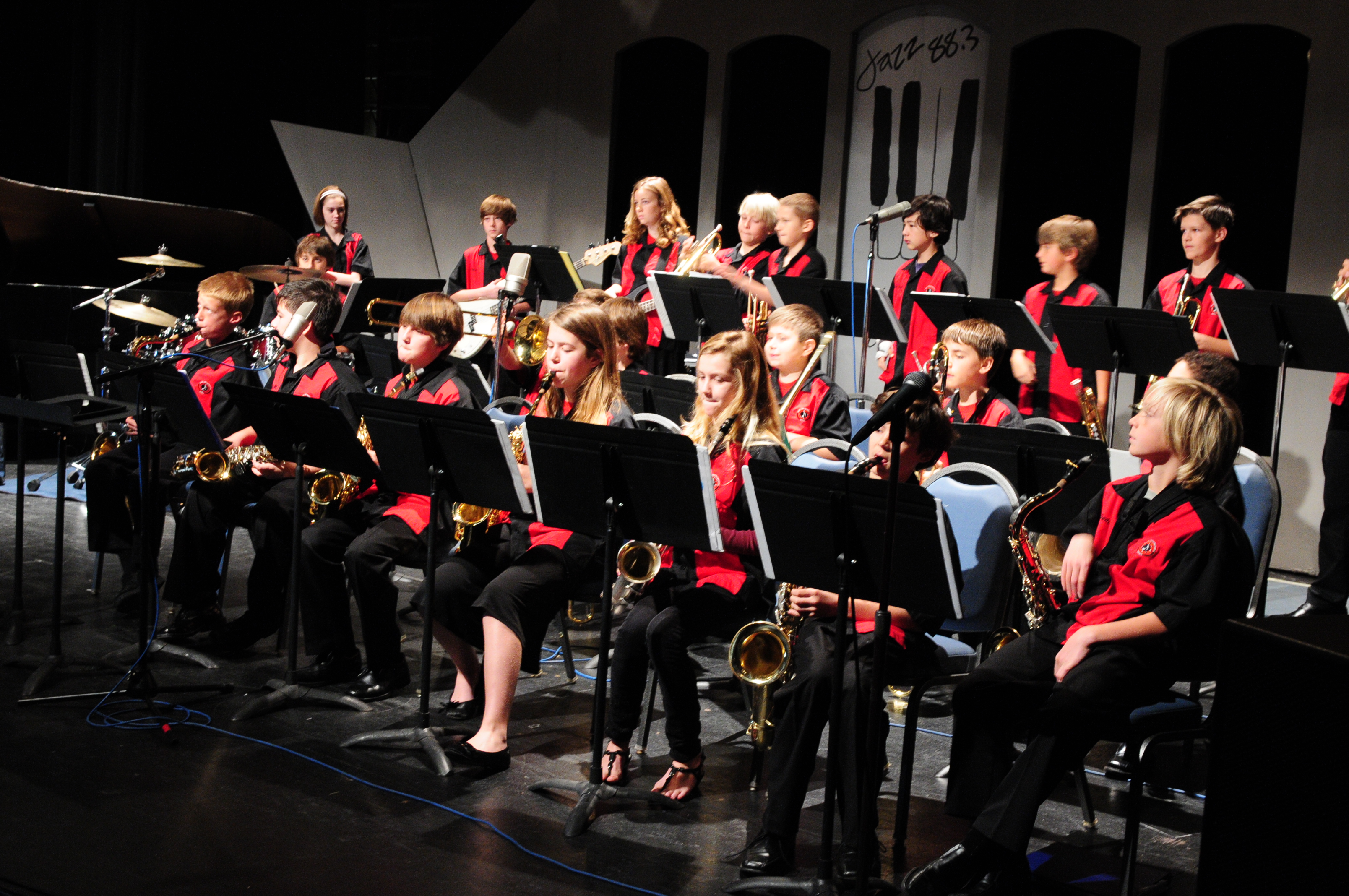 Besides all this, we support the interest of new people in Jazz and the Blues, and by "new" I mean newly hatched humans. Kids, of all ages. That is the purpose of this long intro. We have four on-going, long term music education programs that connect this music to children today. And connect it does. You know the toe-tapping, mood changing power of these sounds. The syncopations, melodies and improvisations that never grow old, and always bring a smile. We believe that kids need to know that there are musical alternatives to the thumping bass line or the electronically enhanced vocal. And that those alternatives can be very spiritually satisfying. (Okay, so the kids don't realize that it's emotional satisfaction that they crave, but we can talk about it when they're not here.)

All this being said, I present a letter we received in response to our sponsorship of Jazz: An American Art Form, for Title I schools. JAAAF is a 45-minute enrichment program, based on the spontaneous evolution of this music, presented by four of San Diego's most outstanding musicians. Title I schools rarely have the budget for enrichment programs, so, working with our private donors, we have arranged funding for these presentations for more than 18,000 area students in the past 3 years. Why bother? What's the big deal? The note from a Title I parent below tells you.