UPDATE: Geoffrey Keezer Interview Online In Jazz88 Speakeasy!
Geoffrey Keezer will be stopping by during Hour 2 (7PM PT) of The New Jazz Thing on Monday, April 8, 2013, 6 to 8 PM PT to chat about his upcoming solo recording release "Heart of the Piano"...and we will be debuting some of the new music for the FIRST TIME EVER ON RADIO! We will also be talking about the DVD-recording performance of the music happening at Jazz Live San Diego on April 9, 2013. Really excited!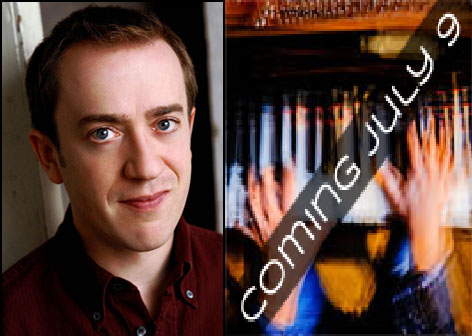 Keezer"s 2009 venture, "Áurea," is a recording of folkloric South American music mixed with jazz and was nominated for a Grammy award in the "Best Latin Jazz Album" category.
In 2010, Keezer was again nominated for a Grammy for his arrangement of "Don"t Explain" for singer Denise Donatelli.
Geoffrey Keezer started out as a drummer, but moved to piano out of necessity while doing regular gigs with his father who played drums.
"Heart of the Piano" will be Keezer's second solo piano recording. His first was 1999's "Zero One"